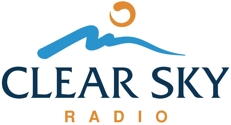 Clear Sky Radio Inc. is pleased to announce that the Canadian Radio-television and Telecommunications Commission (CRTC) today approved our purchase of CKVN Lethbridge, Alberta from Golden West Broadcasting Ltd.
"This decision is extra special as it strengthens our presence in Lethbridge which is our company headquarters and the community where we launched our first radio station 94.1 CJOC," says Paul Larsen, President of Clear Sky Radio. "We intend to launch an exciting new music format that will fill a void on Southern Alberta's airwaves and offer another exciting choice for the younger population in our community".
Clear Sky Radio acknowledges that the change in music format will create a loss for a segment of the Lethbridge population and will work toward finding creative solutions to try and fill that void.
The purchase is expected to close August 31, 2014 with Clear Sky Radio taking over operations on September 1. CKVN staff will be offered positions with Clear Sky upon closing.
This is the second CRTC approval for Clear Sky Radio this week. On Tuesday, the Commission announced that Clear Sky had won its bid to launch a new FM radio station in Cranbrook, British Columbia.
Clear Sky Radio is one of Western Canada's leading independent regional broadcasting companies. It operates radio stations CJOC-FM Lethbridge, AB and CJCY-FM Medicine Hat, AB as well as Clearly Interactive, a local digital agency offering website development, social media consulting, SEO services and other interactive marketing tools to small and medium size businesses.
For more information contact:
Paul Larsen, President
Clear Sky Radio Inc.
(403) 388-4647
[email protected]
www.clearskyradio.com
Read More  HERE