By WADE ROUSE, 

People.com

07/02/2014 at 10:20 AM EDT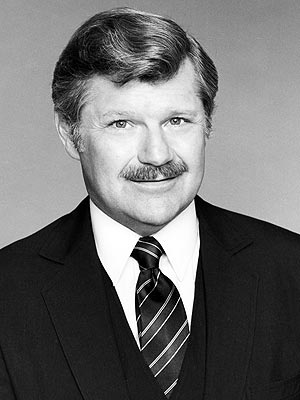 Bob Hastings
ABC PHOTO ARCHIVES/ABC/GETTY
Robert "Bob" Francis Hastings, Sr., best known for portraying "yes man" Lt. Elroy Carpenter on the popular 1960s sitcom
McHale's Navy
, has died. He was 89 and had battled prostate cancer for 15 years.The Brooklyn-born Hastings had a long entertainment career, which began in radio at the age of 11 on such shows as 
The Daily Mirror Radio Gang
 and 
Adventures in King Arthurland
, according to California's
Burbank Leader
 newspaper.
Enlisting as a B-29 navigator during World War II, Hastings once again found work in radio upon his return, serving as the voice of Archie Andrews, the main character on the airwaves version of the popular comic strip.
(Hastings was a regular visitor to Seattle in June of years past, to take part in the radio recreations produced by REPS, the Radio Enthusiasts of Puget Sound at their annual OTR Showcase.)  
The actor made the move to television in 1949, eventually landing a recurring role as a lieutenant on the classic sitcom 
Sergeant Bilko
, starring Phil Silvers, in 1956. 
McHale's Navy
, which ran from 1962 to '66, starred
Ernest Borgnine
 and Tim Conway and spawned two movies.
Hastings's voice also appeared on numerous story albums for children and families, including Black Beauty and The Arabian Nights.
In addition, he served as an official host of the Universal Studios tour for many years. 
"I miss him. He was a great guy," younger brother Don Hastings, who long portrayed Dr. Bob Hughes on the soap As the World Turns, told the Burbank Leader. "He was a good father and husband."
Son Michael, a former Burbank mayor, said: "It seems my dad's legacy is continuing. He told us we have to give back, it's not ours for the taking. He was a true American."