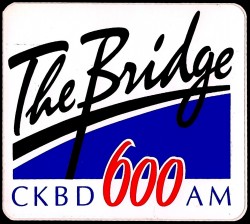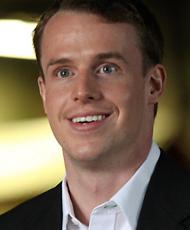 By Donovan Tildesley


June 26th, 2014
The recent demise of Vancouver's Shore104 and birth of LG104.3 has given me some pause for reflection. Thursday June 19 had been a long day, but I decided to wait "until the midnight hour" (to borrow an old Wilson Pickett classic) in order to hear the changeover. What I heard was less than stellar; a song cut off in the middle, followed by about 5 seconds of dead air, then nearly a minute of sweepers and decidedly mediocre jingles introducing the new format. Sung by the folks at Spam Productions, perhaps?? No pomp, no fanfare, just out with the old and in with the new in a rather clumsy execution. At the start of the second song I turned off the radio and promptly fell asleep. It got me thinking. There was once a time when format flips were a "big deal"; a time for celebration if you will. A time when radio geeks such as me would sit glued to the radio, like five year olds on Christmas Eve, eagerly awaiting the expected presents. Rather than belabouring a lament on the current state of radio, I thought I would reflect back upon one Vancouver format change, a station birth if you will, that stands out in my memory.
It was a Saturday afternoon in early January 1994, and I was making my weekly call to radio pal Dave Welch over at 14/CFUN. Looking back on it, I have to commend Dave (and several other radio people for that matter) on his undying patience. I'm sure it wasn't always easy taking calls from this inquisitive prepubescent youngster during an airshift. And remember, this was pre-automation, so whoever was on the phone had to juggle my questions with carts and reel-to-reels! "CHRX is changing their format," Dave informed me. "Really," I queried. "To what"?
I was aware that the station had been going through some challenges. Nearly eighteen months prior, they had dumped their entire airstaff save for Joe Leary, and were using jocks from their FM sister JR Country to voicetrack shows on the AM. The whole station sounded sad to my young ears. within the following year, new live bodies were brought onboard including Mike McCoy, Marc Patrick, and Phil Kushner, but it was too little too late. Change was in the air. A friend of mine, who didn't even work in the industry, had told me the previous Fall that CHRX was not long for this world.
"Its going to be Contemporary Christian music," Dave informed me. "They're playing the sound of birds and ocean, and Gord Eno is telling people to tune in at noon on Sunday." "Wow," I thought to myself. "This sounded rather interesting!" When Dave told me the station was going to be called "The Bridge", my (even back then rather twisted) mind clicked into action. "600 AM The Bridge," I chirped into the phone. "If you fall off, God will catch you!" Dave found it amusing, but the folks over at Pattison wisely never took their station imaging in that direction.
When I got off the phone I tuned my radio up the dial to 600. Sure enough, I heard this peaceful seaside soundscape. So peaceful, in fact, I recall lying down that night after dinner and quickly falling asleep! Punctuating the waves were the soothing tones of Gord Eno, explaining that Sunday at noon there would be a new radio station. "The call letters are CKBD. But its nickname will be The Bridge." Some short song clips followed, and then Gord again. "600 AM The Bridge. Listen … you'll get the message." Back to ocean.
That Sunday dawned a rare sunny Vancouver winter day. Back in those days, I had two choices on how to spend my Sunday mornings. I could either get up early and walk the golf course alongside my father and his friends, or else I could go to church with my mother and two younger siblings. Church ended at 11:30, and knowing my mother's propensity for chatting, I knew that I had little or no chance of making it home in time for the birth of the new Bridge. On the other hand, I knew that I could bring my portable walkman along with me to the golf course, and listen to the radio with earphones as I often did while out on the links with my Old Man. The decision was a no brainer! Looking back I realize the irony; skipping church in order to hear the start of a new CHRISTIAN radio station. But as my Dad always said: "Better to be on the golf course thinking about God than to be in church thinking about golf."
As we walked down the golf course that Sunday morning, I continued to listen to 600. Now along with the promos I'd heard from the night before, there was this guy with a silky-smooth voice called Jon Rivers, who was inviting everyone to tune in his morning show the following day. I was somewhat surprised, as I'd been told the day before that the station as yet had no announcers. It was only later I learned that they'd contracted some American Christian radio talent to voicetrack shows until local hires were made.
I think we were on the seventeenth hole by the time 12:00 noon rolled around. There was a slight pause, and then Gerry Seimens, General Manager for 600 AM took to the air. I've since stupidly recorded over the cassette tape I'd been using that day to record the launch, so I can only go from a twenty-year-old memory. Gerry spent about two or three minutes introducing the format, and explained that The Bridge would not be a "preachy radio station", but instead focus on playing the best Contemporary Christian Music. Once done, there was a slow new "600 AM The Bridge" jingle, and then the first song, "Awesome God" by Rich Mullins. Talk about the perfect song to start the station!
A few more songs were heard, by this time we were all in the clubhouse having lunch, and then Bob Anthony, one of the three American imports did a talk break into commercials, followed by more music.
I listened to the station for the rest of that day, enjoying the music I'd never heard before, but becoming increasingly bored by the canned disc jockey. I gave the morning show a try the next day, but was again dismayed at how little Jon Rivers was communicating. (Remember, it was only later that I learned the true origin of these foreign voices). Luckily within a month, they brought in PD Dale Wolfe, who built up a terrific team, including morning man Rob Cusak. Ironically, the first casualty of the new Bridge was newsman Brian Lord. Here again my bizarre mind. At the time I remember pondering if Brian had been let go for religious reasons. Perhaps management found it blasphemous that a person who called himself Lord was reading the news? Especially when this news was not the Good News with which the station was hoping to enlighten its audience!
The Bridge lasted only four years, but it was a fun and unique station for the time. What's more important are its origins. It was born with class and dignity, but most importantly, a sense of eager anticipation for the listening audience. If radio programmers and consultants put just that extra time and effort into the birth of a new product, it will be just one more way of putting fun back on the air.
Puget Sound Radio thanks Ted Wendland of RadioWest for providing this aircheck of the launch of the Bridge, as well as the stations logo.
;