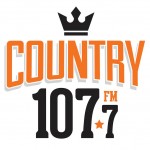 Golden West has launched Country 107.7 FM (CJXR) in Steinbach Manitoba, it already has 2 sister stations in the market AM 1250 and MIX 96.7 FM. 
President Lyndon Friesen told steinbachonline.com (also a Golden West property) that a  "third radio station will thrive in Steinbach. He says people have a lot of different tastes in music and there's a lot of different formats, especially now in the digital age where you can pick up music anywhere you want."
"What you can't pick up is what fits between the songs," he says. "And that's some really good local people, highly talented, I think that will entertain us and inform us and besides that there's going to be the local information that is Golden West's signature. And so we're going to be able to do that within a country format. Every time we get a chance to add another way to reach the community, we think it's pretty good."
Here's a video of the launch on the 19th.