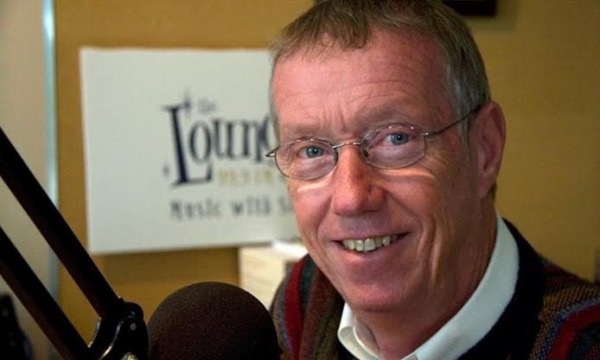 Contributed By Bill Dean
Fill-in Guy
June 19, 2014
Patrick Nicholson is a longtime Broadcaster who's career took him from being a high school part-timer at CJAV Port Alberni in the 60's to various stations throughout British Columbia. He has been the Host of the Morning Show on The Lounge 99.9 Parksville since it went on the air.  Patrick loves radio like no other person I know. We have spent hours talking about the old days and the guys he was inspired by: Red, Big Daddy, Baby Blue…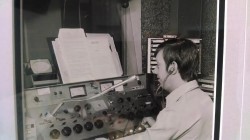 Over the past Year Patrick has not been feeling well.  The past few months, he believed he was suffering from a compression fracture in his back, however, he continued to come to work, even when he needed help getting into his car.
It was just over a month ago,  Patrick found out he had Multiple Myeloma, a cancer of the plasma cells. Patrick took leave from the job he loves to begin the fight. He is currently undergoing treatment in Victoria.  I have spoken to him several times, and had him on the air on The Lounge where I am filling in on his morning show. The man is giving it his best. In typical Patrick style he is upbeat, and positive about his battle, and is looking forward to returning to the air when he is able.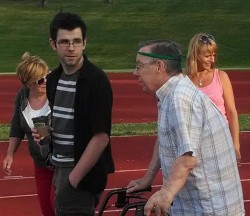 Patrick took part in the Relay for Life last Friday, completing the circuit along with a group of us from Island Radio.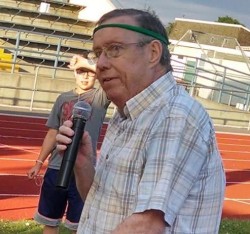 Team "Pirate Radio" wore green bands in support of Patrick. and of course, Patrick being who he is could not resist the opportunity to speak to the crowd as he completed his lap, offering thanks for the support of his friends and radio family, and encouraging others in the battle.
We all wish Patrick the best and hope he can return to his "job" soon. If you wish to send  cards or messages, please send them to:
Patrick Nicholson
The Lounge 99.9
Box 1370
Parksvile BC
V9P 2H3
or email me, I will forward messages