Seattle Radio Legends Pat O'Day & Lan Roberts 1979 TV Interview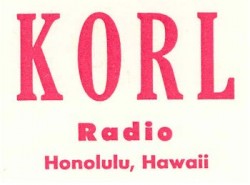 Seattle radio icon Pat O'Day posted this 'gem' on his facebook page of  him and the late Lan Roberts being interviewed by Cliff Lenz and Shirley Hudson when they took their local TV show called "Seattle Today" to Hawaii in 1979.
Pat O'Day is a Hall of Fame radio broadcaster and once the world's leading concert promoter. He's been associated with Schick Shadel Hospital as spokesman for both radio and television ads. Having lived in the San Juan Islands for many years, Pat began a new career selling real estate  and now owns his own company Pat O'day Real Estate Company. He was recently appointed "The Windermere Premier Property Specialist" for San Juan Island.
Pat O'Day
50 Spring Street
Friday Harbor, Washington 98250
Published on June 7, 2014 at 6:34 pm by Voice Over
---