ON THIS DAY in 1896

in England, Guglielmo Marconi was awarded the first radio patent. He had succeeded the previous year in sending long-wave radio signals over a distance of about two kilometres. And in 1897, Marconi formed a wireless telegraphy company to develop its commercial applications. In 1901, he sent the letter "S" across the Atlantic from Cornwall, England to a receiving station in St. John's, Newfoundland.
In 1904, actor Johnny Weissmuller was born in Timisoara, Romania.  He was Tarzan in the movies, and played Jungle Jim on the big screen and also on TV in the mid 1950's.  He died following a series of strokes Jan 20, 1984 at age 79.

In 1908, radio & TV announcer Ben Grauer was born in Staten Island NY. Starting in 1932 on NBC Radio, Grauer covered the Olympic Games, presidential inaugurations, and international events. He is best remembered as the NBC radio and TV host of the annual New Year's Eve broadcasts live from Times Square. During his 40-year broadcast career, he hosted over half a dozen TV programs on NBC including game shows, quiz shows, concerts and news programs. His career at NBC ended in 1973, and he died after a heart attack May 31, 1977 at age 68.
In 1917, actor Max Showalter (below) was born in Caldwell Kansas.  He guested on episodic TV 1,000 times over a 35 year period, with recurring roles on The Stockard Channing Show (1980), and The Swift Show (1949).  He played Ward Cleaver in the original pilot for Leave It To Beaver. He died of cancer July 30, 2000 at age 83.

In 1937, The Fabulous Dr. Tweedy was broadcast on NBC radio for the first time, the summer replacement for Jack Benny. Frank Morgan starred as the absent-minded Dr. Tweedy.
Also in 1937, CBS radio presented the first broadcast of Second Husband. The show continued on the air until 1946.
In 1942, The Choristers, a Winnipeg chamber choir, began weekly broadcasts on the C-B-C network under the direction of W-H Anderson. In 1952, the program was re-named "Sunday Chorale," and became devoted exclusively to church music. It aired until 1969, a total of 27 years.

In 1952, TV broadcasting started in Canada when Radio Canada's Channel 2 in Montreal began airing a test pattern.
In 1953, the coronation of 27-year-old Queen Elizabeth II was broadcast around the world.  The crowning of the new Queen of England became one of the first international news events to be given complete coverage on television. All three American TV networks plus the British Broadcasting Corporation (BBC) provided colorful descriptions of the pomp and circumstance. Most viewers saw the coronation in black and white because color TV was not yet the standard of the industry. Quality of the pictures, in fact, was lacking compared to today's international and often instantaneous broadcasts. There was no satellite  transmission at the time. The "live" pictures were relayed by shortwave radio.
In 1956, CBC Radio rebroadcaster CBUE 740 Hope signed on.  At this time there were only 30 other low power relay transmitters located throughout B.C.  Private stations in the larger communities were still CBC affiliates as a requirement of license, though they only carried a small percentage of the schedule. 
In 1956, "Moonglow and Theme from Picnic" by Morris Stoloff topped the charts and stayed there for 3 weeks.
In 1957, Soviet Premier Nikita Khrushchev was interviewed by CBS-TV. News correspondent Daniel Schorr was first to question the Soviet leader.

In 1958, pioneering rock-and-roll Disc-Jockey Alan Freed did his first show on WABC, New York after being fired from WINS New York. He left WABC in November of 1959 amidst allegations he had accepted payola.
Also in 1958, Columbia Records released the next Top 20 hit single by Johnny Mathis, "A Certain Smile."
In 1962, Ray Charles started a five week run at No.1 on the Billboard singles chart with the Don Gibson penned country ballad 'I Can't Stop Loving You.'
Also in 1962, Island Records released its first single, "Twist Baby" by Owen Gray. Island became home to such acts as Jethro Tull and Traffic. Later, reggae artists like Bob Marley and the Wailers were featured on the label.
In 1964, The Rolling Stones made their US TV debut in an interview on the late-night ' Les Crane Show' on WABC-TV in New York.
Also in 1964, the original Broadway cast album of "Hello Dolly!" starring Carol Channing was certified as a Gold Record.
In 1965, King Records released James Brown with his own composition  "Papa's Got A Brand New Bag."  It would make it into Billboard's Top Ten pop singles, and is ranked number 71 on Rolling Stone magazine's list of the 500 greatest songs of all time.
In 1967, the Beatles' album, Sgt. Pepper's Lonely Hearts Club Band, was released in the U.S. (on Capitol) — one day after it hit store shelves in the U.K. (on Parlophone).


The world is still humming and singing along and tapping fingers and toes to the likes of A Day in the Life, Lucy in the Sky with Diamonds, With a Little Help From My Friends, When I'm Sixty-Four, She's Leaving Home, the title song and several others. It had taken the Fab Four only 12 hours to record their first album, Please, Please Me. It took the supergroup 700 hours to complete Sgt. Pepper's.
In 1968, Canadian pianist-composer Andre Mathieu died in Montreal at age 39. Both the welcoming song and official theme music of the 1976 Montreal Olympics were arranged from excerpts of Mathieu's works.
In 1969, the National Arts Centre in Ottawa opened with a performance by the National Ballet of Canada. Among the other performers during the two-week inaugural festival were the Montreal Symphony Orchestra, contralto Maureen Forrester and singer Gordon Lightfoot.
In 1970, George Harrison recorded "Isn't It A Pity."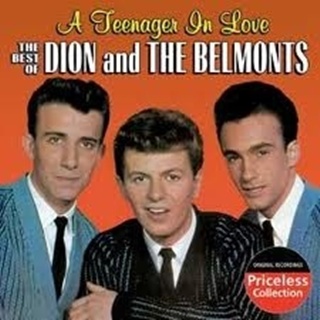 In 1972, the '50s group Dion & the Belmonts reunited for a show at Madison Square Garden in New York. The concert was captured on the L-P "Reunion."
In 1973, Paul McCartney had both the No.1 positions on the Billboard charts when 'Red Rose Speedway', went to the top of the album chart and 'My Love', started a four week run as the No.1 single.
In 1975, the No. 1 Billboard Pop Hit was "Thank God I'm a Country Boy," by John Denver.
In 1977, actor Forrest Lewis, who began acting all over the radio dial in 1929, and moved effortlessly into much the same work during the first two decades of the TV era, died after a heart attack at age 77.
In 1978, Columbia Records released Bruce Springsteen's fourth album, "Darkness On The Edge of Town." It was his first new LP in three years.
Also in 1978, on NBC TV's "Midnight Special" Crystal Gayle hosted Tom Petty & the Heartbreakers.

In 1979, actor Jim Hutton, best remembered on the small screen as sleuth Ellery Queen in the mid 1970's, lost his battle with liver cancer at age 45.
Also in 1979, "Hot Stuff" by Donna Summer topped the charts and stayed there for 3 weeks.
In 1980, two-thousand fans stormed the gate at Ontario Place in Toronto after being locked out of a concert by Teenage Head. The mob wrecked cars and fought with police and each other.
In 1981, Barbara Walters interviewed the legendary Katharine Hepburn on TV and asked what kind of tree she would be.
In 1985, the No. 1 Billboard Pop Hit was "Everybody Wants to Rule the World," by Tears For Fears

In 1987, bandleader Sammy Kaye, whose trademark in the 1940's and '50s was "Swing and Sway with Sammy Kaye," succumbed to cancer at age 77. His band scored major hits with 1941's "Daddy," 1942's "There Will Never Be Another You" and 1950's "Harbor Lights."
Also in 1987, Andres Segovia, the world's foremost classical guitarist, died at his Madrid home at 94. Segovia is credited with establishing the guitar as a concert instrument and was one of the few classical guitarists to earn a gold album.
In 1988, former Temptations singer David Ruffin was sentenced in Detroit to two years probation and 50 days of community service for cocaine use. A bag containing cocaine residue was found with Ruffin's personal papers when police raided a house the previous July. Ruffin would die of a drug overdose in Philadelphia two years later.
In 1989, Rolling Stones bass guitarist Bill Wyman, age 52, married 19-year-old Mandy Smith in Bury St. Edmonds, England. When the couple divorced in 1991 Wyman said they'd spent only five days together while married.

In 1990, actor Rex Harrison (My Fair Lady), died at age 82 of pancreatic cancer. Besides his many successes on the stage & in film he performed 8 times on TV's Ed Sullivan Show. Among his TV dramatic assignments were appearances on The US Steel Hour, The Dow Hour of Great Mysteries & Omnibus, plus two TV movies.
Also in 1990, actor Jack Gilford, best remembered as the rubber-faced star of Cracker Jack TV commercials in the 60's & early 70's, succumbed to stomach cancer at age 82.
In 1991, Larry Gatlin announced the Gatlin Brothers Band would break up after their current tour. The Gatlins had 15 top-10 country hits, beginning with 1979's "All the Gold in California."

In 1992, Alberta-born singer k-d lang publicly declared her homosexuality in an interview with the Advocate, a U-S gay and lesbian publication. 
Also in 1992, Wilson Phillips released their 2nd CD "Shadows and Light" which would peak at #4 on the Billboard album chart.
In 1993, Aerosmith appeared at the Landon Arena in Kansas, the first night of their 169-date Get A Grip world tour.
In 1995, country star Travis Tritt spent the night in a Nashville hospital after collapsing in a recording studio. He was treated for severe exhaustion and dehydration.
Also in 1995, Stone Roses guitarist John Squire smashed his collarbone in a cycling accident causing the band to pull out of major gigs.

In 1996, a depressed TV host Ray Combs, who had lost his job as host of Family Feud, committed suicide in a mental ward at age 40.
In 1997, jazz trumpeter Doc Cheatham, whose professional career began in the 1920s, died in Washington following a stroke. He was 91. Among the many jazz notables Cheatham performed or recorded with over his seven-decade career were Cab Calloway, Bessie Smith, Billie Holiday and Count Basie.
In 1998, a publicist for Anne Murray announced that the singer and her husband of 23 years, Bill Langstroth, had separated.
Also in 1998, Helen Carter, who performed with the legendary Carter Family country music group, died in a Nashville hospital at age 70. She was the daughter of Mother Maybelle Carter, who formed the original Carter Family with her husband A-P Carter and cousin Sara Carter in the '20s.

Still in 1998, rock 'n' roll Hall of Famer Rod Stewart gave a series of one-hour concerts along the Sunset Strip in West Hollywood in support of his current album "When We Were the New Boys." Leaving behind the arenas and amphitheaters that had been his usual haunts for a quarter-century, the 53-year-old singer began his whirlwind minitour with a free show in the Tower Records parking lot, before playing at the Roxy, then the Whisky.
Again in 1998, one of Canada's best-known concert promoters, Donald Tarlton, announced he was leaving the business after more than 30 years. Known in the business as Donald K. Donald, Tarlton promoted most of the major Montreal arena and stadium concerts.
In 1999, Andy Simpkins, a top-ranked jazz bassist who toured for many years with singers Sarah Vaughan and Carmen McRae, died of stomach cancer at Brotman Medical Center in Culver City, Calif. He was 67.
Also in 1999, Junior Braithwaite, one of the original members of Bob Marley's Wailers, was shot and killed in Kingston, Jamaica. He was 47. Braithwaite, who had recently returned to his Jamaican homeland after more than 20 years in Chicago, was one of two men shot by unidentified gunmen in the home of a local musician. Former bandmate Peter Tosh was killed in a similar manner in 1987.

Still in 1999, the final episode of "Star Trek: Deep Space Nine" aired.
In 2000, the RIAA certified Garth Brooks' "Double Live" at the 13 million level. This matched the highest-certified live album record held by Bruce Springsteen & the E Street Band's "Live 1975-1985."
In 2001, comedienne Imogene Coca, who shared top billing with Sid Caesar in the very early 1950's on NBC TV's legendary Your Show of Shows, died at age 92.
In 2002, we first heard that Paul McCartney had thrown his fiancée Heather Mills' engagement ring out of a hotel window during a loud argument. Guards at Miami's Turnberry Isle Resort later used metal detectors to recover the $25,500 ring.
In 2003, U.S. federal regulators voted to allow companies to buy more television stationsand newspaper-broadcasting combinations in the same city. The previous ownership restrictions had not been altered since 1975.

In 2006, "Not Ready to Make Nice" by the Dixie Chicks went to #1 for 14 weeks on the VH-1 music video chart, making it the biggest hit ever on its weekly chart.
In 2008, guitarist and singer Bo Diddley died of heart failure at his home in Florida aged 79. The legendary singer and performer was known for his homemade square guitar, and influenced artists from Buddy Holly, to Bruce Springsteen, The Rolling Stones and U2.
Also in 2008, Van Halen's North American tour wound up at the Van Andel Arena in Grand Rapids, MI. The trek grossed more than $93 million over 74 shows – a record amount for the band.
In 2009, Cher sued Universal Music Group on behalf of herself and her late partner Sonny Bono, claiming the label owed them $5 million in unpaid royalties.
In 2010, Paul McCartney was awarded the U.S. Library of Congress' Gershwin Prize for Popular Song, the highest honor given for pop music, at a concert hosted by President Barack Obama at the White House.

Also in 2010, singer/songwriter Randy Newman was on hand to help unveil his new star on  the Hollywood Walk of Fame.
In 2011, jazz pianist/composer Ray Bryant, who played solo, with his own trio, and who also accompanied the likes of Carmen McRae and Jimmy Rushing, died at age 77.
Also in 2011, Canada's country superstar Shania Twain was honored with her own star on the Hollywood Walk of Fame.
Still in 2011, the UK music publication Kerrang! Magazine named Metallica as the most influential Rock band of the last 30 years.  Next up in the subjective poll were Green Day (2), Iron Maiden (3), Slipknot (4) and My Chemical Romance (5).
In 2012, actor/TV panellist & host Richard Dawson, who emigrated from the UK to co-star in the CBS-TV war prison camp sitcom Hogan 's Heroes, who went on to greater fame on the panel of TV's Match Game, and then hosted ABC-TV's Family Feud, died of complications from esophageal cancer at age 79.

Also in 2012, actress Kathryn Joosten, who late in life had featured roles in ABC-TV's Desperate Housewives and NBC-TV's The West Wing, lost her battle with lung cancer at age 72.
Today's Birthdays:
Singer Sammy Turner (Lavender Blue) is 82.
Actress Sally Kellerman (Chemistry, Centennial) is 77.
Actor Stacy Keach (Lights Out, Prison Break, Mike Hammer) is 73.
Singer William Guest with Gladys Knight and the Pips is 73.
Drummer Charlie Watts of the Rolling Stones is 73.
Actor-director Charles Haid (Third Watch, Hill Street Blues) is 71.
Composer Marvin Hamlisch is 70.
Former child actor Jerry Mathers (Leave It To Beaver) is 66.
Winnipeg-born actress Joanna Gleason (West Wing, ER, Hello Larry) is 64.
Actor Dennis Haysbert (The Unit, 24) is 60.
Comedian Dana Carvey (SNL, Dana Carvey Show, One of the Boys) is 59.
Toronto-born newsman/anchor Kevin Newman (ABC News, Global National) is 56. 
Singer Tony Hadley of Spandau Ballet is 54.
Alberta-born actor John C. Turner (Wiseguy, Lonesome Dove: The Outlaw Years) is 53. 
Singer Merril Bainbridge is 46.
Rapper B-Real of Cypress Hill is 44.
Actress Paula Cale (Joey, Providence, Murphy Brown) is 44.
Comedian/TV host Wayne Brady (Let's Make a Deal, Don't Forget the Lyrics, Drew Carey Show, Wayne Brady Show) is 42.
Actor Wentworth Miller (Prison Break) is 42.
North Vancouver-born actress Leah Cairns (Battlestar Gallactica, Kyle XY, Godiva's) is 40.
Keyboardist Tim Rice-Oxley of Keane is 38.
Actor Zachary Quinto (Heroes, 24) is 37.
Actress Nikki Cox (Las Vegas, Nikki) is 36.
Actor Deon Richmond (Sister Sister, Cosby Show) is 36.
Actor Justin Long (Ed) is 36.
Singer Irish Grinstead of 702 is 34.
Drummer Fabrizio Moretti of The Strokes is 34.
White Rock BC-born actress Jewel Staite (Stargate: Atlantis, DaVinci"s Inquest, FlashForward) is 32.
Country singer Dan Cahoon of Marshall Dyllon is 31.
London Ont.-born actress Amber Marshall (Heartland) is 26.
Actress Brittany Curran (Chicago Fire, Twisted, Men of a Certain Age) is 24.
Singer/actress Jemma McKenzie-Bro0wn (High School Musical 3: Senior Year) is 20.
Actor Sterling Beaumon (The Killing, Red Widow, Lost) is 19.
Chart Toppers – June 2 
1952
Kiss of Fire – Georgia Gibbs
Blue Tango – The Leroy Anderson Orchestra
Be Anything – Eddy Howard
The Wild Side of Life – Hank Thompson
1961
Travelin' Man – Ricky Nelson
Daddy's Home – Shep & The Limelites
Running Scared – Roy Orbison
Hello Walls – Faron Young
1970
Everything is Beautiful – Ray Stevens
Love on a Two-Way Street – The Moments
Cecilia – Simon & Garfunkel
My Love – Sonny James
1979
Hot Stuff – Donna Summer
Love You Inside Out – Bee Gees
We are Family – Sister Sledge
If I Said You Had a Beautiful Body Would You Hold It Against Me – Bellamy Brothers
1988
One More Try – George Michael
Shattered Dreams – Johnny Hates Jazz
Naughty Girls (Need Love Too) – Samantha Fox
Eighteen Wheels and a Dozen Roses – Kathy Mattea
1997
MMMBop – Hanson
Say You'll Be There – Spice Girls
You Were Meant for Me – Jewel
Sittin' on Go – Bryan White
2006
Hips Don't Lie – Shakira featuring Wyclef Jean
Bad Day – Daniel Powter
Temperature – Sean Paul
Why – Jason Aldean