ANNOUNCEMENT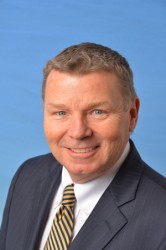 The Jim Pattison Broadcast Group has once again looked within our organization to fill a "key" Management role.
It is with great pleasure that we announce Mark Rogers has accepted a new opportunity within our Group as Vice President, Sales. As such Mark will be working closely with the Pattison management team with overall responsibilities for the sales direction of the company going forward.
Mark is a seasoned sales professional with over 39 years experience in the broadcast industry. Since joining CJJR- FM and CKPK-FM in Vancouver as General Sales Manager in 1999, Mark has been well respected throughout the Group for his commitment to excellence, hard work, collaborative team approach, leadership and professionalism in all aspects of his career.
His experience and willingness to share knowledge with everyone he works with has been invaluable to the Pattison divisions, teams and company. Mark played an integral role in leading the Pattison Sales Day this past April and the Sales breakout sessions at the 2012 Broadcast Group Sales and Programming TTI Conference.
Mark is excited about this new career opportunity and has the full support of Broadcast Group President, Rod Schween and Chairman, Rick Arnish to lead sales efforts as the Jim Pattison Broadcast Group continues to grow in BC, Alberta and Manitoba. He has accepted this opportunity with the same enthusiasm, devotion and winning attitude that he has possessed during his career with the company over these many years. Mark will continue to be based in Vancouver and will retain General Sales Manager duties for CJJR-FM and CKPK-FM.
The Jim Pattison Broadcast Group congratulates Mark on his new promotion and wishes him continued success with the company
Vanessa Ong | Administrative Assistant
Jim Pattison Broadcast Group LP | t 250.372.3322
[email protected] | www.jpbroadcast.com