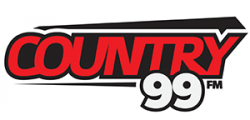 Congrats to Andy Captain from The One! in Leduc Alberta, he's off to Country 99 in Bonnyville to take on his first ever morning show position.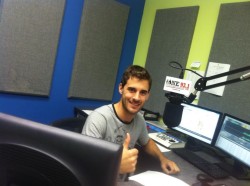 Here's a little about Andy in his own words.
I grew up in Breton AB, went to school there and lived on a farm. Once leaving High School I decided to take the Radio program at NAIT and pursue a career as a broadcaster. While at NAIT I got my foot in the industry door by working as a street team member at Astral (now Bell) in Edmonton. After working there for a few months, Jake Ryan, the afternoon drive host at Virgin Radio at the time asked me if I would be his Intern. I spent a summer interning for him and continued to work on the street team. I had to stop interning once I went back to school, but I continued to street team. Once it came time to do my Internship I began to look into a little radio station in Leduc called 93.1 The One. I met with Mike McGuire who was the PD at the time and he was more than happy to bring me on board. I spent my internship working on production and hosting the weekend show, and at the end of my 4 months I was hired on to continue that. Around October of 2013 I was offered the position of afternoon drive. I accepted that position. I am now set to make the move to the small town of Bonnyville to fill the morning show host position at Country99. I am looking forward to this new adventure and all the things I am going to learn!
Andy
Best of luck Andy!! From everyone at PSR
Check out Andy's facebook PAGE