Canadians Talk: Marijuana
Corus Radio's News-Talk Network Continues Series–Canadians Talk
May 20, 2014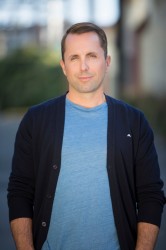 On Monday, May 26, Corus Radio's news-talk stations will broadcast its third show in the Canadians Talk … series with Canadians Talk: Marijuana, hosted by Vancouver's CKNW AM 980's Mike Eckford. Listeners across the country are encouraged to share their views on the question of legalizing marijuana in Canada by taking part in the conversation on-air, on Twitter at #canadianstalk or directly through Corus Radio's mobile-friendly news-talk websites.
Airing on Corus Radio's news-talk stations, Canadians Talk: Marijuana will be broadcast across Canada on the following stations:
CKNW AM 980 (Vancouver) at 4 p.m. PT
News Talk 770 (Calgary) at 5 p.m. MT
630 CHED (Edmonton) at 5 p.m. MT
680 CJOB (Winnipeg) at 6 p.m. CT
AM 900 CHML (Hamilton) at 7 p.m. ET
AM980 (London) at 7 p.m. ET
Talk Radio AM640 (Toronto) at 7 p.m. ET
TheCornwallDaily.com (Cornwall) at 7 p.m. ET
Canadians Talk … is a live interactive series featuring debate, discussion and insight on timely issues that affect Canadians. Each program features high-profile Corus talk radio personalities interacting and engaging with Canadians on important issues that shape our nation.
http://www.broadcastermagazine.com