Host of Renowned Daytime Television Show The Bob McLean Show Dies at Age 81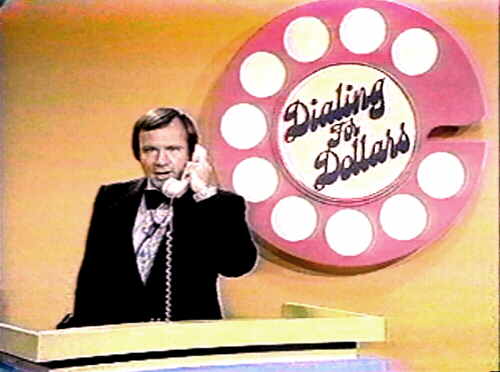 BRAMPTON, Ontario, April 23, 2014 /PRNewswire-iReach/ — Renowned TV Host and Canadian Celebrity Bob McLean died yesterday at the age of 81 due to complications from heart disease.
He was the famed daytime television host of The Bob McLean Show, which aired on CBC television from 1976 – 1981.
After graduating from Ryerson Polytechnical's first ever College of Broadcasting class, McLean started his broadcast career in Barrie, where he called the local hockey games then moved onto local television with CHCH in Hamilton, Ontario.
In 1966, his talent was recognized by Ohio television station WUAB, where he hosted local award-winning talk show The Bob McLean Show until 1970. KYW in Philadelphia noticed the rising star and offered him a local show called McLean & Company. He was touted as the next Mike Douglas and had subsequent offers from Good Morning America, but returned back to his Canadian home to host CBC's nationally syndicated The Bob McLean Show in 1976.
After the CBC show ended, McLean returned to his roots in radio, serving as a host in Edmonton for Canada's nine-station radio network, CKO, then moved back into television on CKCO in Kitchener before finishing his radio talk show host career in 2011 with Kitchener's CKWR.
During his 60-year broadcast career, Mclean interviewed U.S. Presidents, Canadian Prime Ministers, legendary movie stars, and the leading authors of our time. He was the on-air broadcaster who announced the deaths of John F. Kennedy, Bobby Kennedy and Martin Luther King.
Through his late 70's, he maintained his undying love for learning what makes others tick and bringing out the best in them through provocative and endearing conversations on television and radio.
He is the father of Abbie Buktaw (deceased) and Jennifer McLean, and husband to Willa (Somerville) McLean.
Daughter Jennifer has carried the hosting torch and uses her father's coaching to coax the best out of her guests for her Healing With The Masters (healingwiththemasters.com) interview series, which reaches more than 600,000 audience members.
Donations can be made in his name to his late daughter's foundation, The Abbie Jane Buktaw Memorial Foundation (www.healingwiththemasters.com/donate), a California-based non-profit corporation with IRS 501(c)3 application pending. Donations are tax deductible. The Abbie Buktaw Memorial Foundation Tax ID: #46-3339705.
For video snippets of Bob McLean, go to: http://youtu.be/mIkHQ9nvTq8, http://youtu.be/kbjxagWZ4pY Bob McLean's Student Project 2013 interview: http://youtu.be/vVzbo5P-3M4 Radio excerpt: http://youtu.be/vVzbo5P-3M4
Media Contact: Rita Berger, Rita B. Management, 3109023363, [email protected]
News distributed by PR Newswire iReach: https://ireach.prnewswire.com