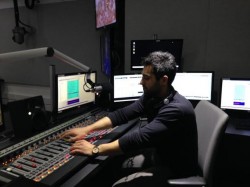 It's a long way from the often hostile environs of Iran to the raucous studios of the TEAM 1040 but that's exactly where Satiar Shah's journey has taken him.
Iranian born in 1984, the Bro Jake Show producer moved to Sweden the following year during the Iran/Iraq conflict.
Living there until 1997, the family then uprooted to Canada where despite living on the other side of the world, the 30 year old actually grew up a Vancouver Canucks fan.
Thus, holding down a gig at the franchise's broadcast rights holder is something of a team come true.
But just how does one grow up a Canucks fan from afar?
"As you know, hockey is very popular in Sweden and Canadian teams often seemed to have good Swedish players over the years such as Borje Salming, Thomas Gradin, Thomas Steen and Hakan Loob," he says.
"So by the time the late 80's and early 90's rolled around, if there was an NHL game on TV it would involve at least one Canadian team.
I didn't really have a favorite until Pavel Bure joined the Canucks in 1991.
Only had to watch him play a few times to know he was the most exciting player I had ever seen on TV.
The Canucks 1994 Stanley Cup run was televised in Sweden and I recall being so mesmerized by the video shots of Vancouver that when my dad told me we're moving to Canada a couple of years later, I said I would come as long as we end up in Vancouver."
And that they did whereby Shah graduated from West Van High in 2002 before attending Capilano College and SFU.
Other than playing high school basketball and football, his post-secondary athletic career ended abruptly but having a lifelong love of sports, he decided to try his hand at sports broadcasting.
"I got my first job in radio while I was still in school; working promotions for Z95 and 650 CISL.
In 2007 I moved to Alberta to do news/sports and co-host a morning show for a Newcap station in Edson called 'The Fox'.
I spent nearly three years there before deciding to move back to Vancouver where I began working at Corus for Rock 101 and CFOX as an operator/producer."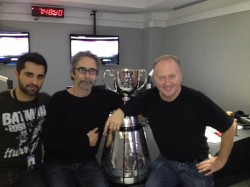 "I always wanted to be involved in talk radio, namely sports talk but it took me eight years in the business to finally get that opportunity.
However, it didn't come without somewhat of a learning curve because there are so many more moving parts and work that go into putting together and executing a talk radio program compared to a rock radio show."
A frequent on air contributor with Bro Jake and co-host David Pratt, Shah enjoys the banter and camaraderie of the morning show crew.
"They have both been very generous including me on some of the on-air discussion and Jake doesn't shy away from throwing to me on occasion," he adds.
"The three of us have a great deal of mutual respect for one another and most importantly there's trust in the room.
As a producer it's not my place to always join the discussion but we have a good sense of where and when it works."
Given the unstable nature of the radio biz in general, the affable producer is not without a backup plan if it all goes 'Pete Tong'.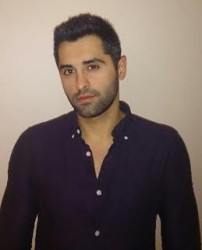 "Part of the reason I decided to move back to BC was to go to SFU to Major in English while studying for the LSAT to perhaps go to law school one day," he says.
"I worked at Corus while I finished my degree and took the LSAT, which I scored decently on.
When I finished those studies my role at Corus grew pretty quickly and I decided to stay in the business.
At least now I know I'll have another option if it doesn't ultimately work out."

Joe Leary 
Email Joe: [email protected]
Twitter: @reallyjoeleary