The comings and goings of Seth Wayne, Michael King, Ann Marie Mulholland, Kerry Grace and John Vosper, etc.

The Canadian News Hall of Fame member will be on the air until Jan. 6, 2020, which will mean he has been on Toronto's television airwaves in parts of six decades.

CBC has one of the biggest advantages ever enjoyed by a 'media organization.'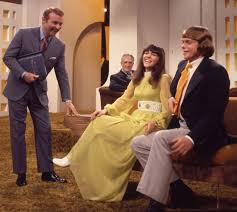 Karen and Richard Carpenter, Have yourself a Merry Little Christmas…

Dec. 7th gave us radio's king of horror writing Arch Oboler, Mary Tyler Moore's TV newsman Ted Knight, music men Tom Waits and Harry Chapin, and actors Rod Cameron and Ellen Burstyn.
Radio brought us the news of Japan's sneak attack on Pearl Harbor;
KCTS signed on on Seattle channel 9 bringing Public Television to the Northwest;
CHPQ AM1370 in Parksville signed on; some 35 years later KSQM 91.5 Sequim Wash. signed on;
Instant Replay was used for the first time on CBS-TV's telecast of the Army-Navy football game;
the Christmas special 'Frosty the Snowman' (pictured) debuted on CBS-TV;
and The Beatles were seen for the first time on North American television.
ALL the milestones for Dec. 7th INSIDE.

Radio host Sutcliffe announced he's cutting down his show to focus more on business.

Beginning Jan. 6 Galloway is sliding into Anna Maria Tremonti's former role as host of CBC's flagship current affairs program "The Current."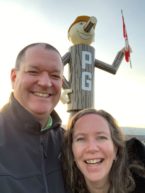 The Jim Pattison Broadcast Group is delighted to announce that effective January 1, 2020 the new General Manager joining CKPG Television, 99.3 The Drive, 101.3 The River and CKPGToday.ca in Prince George will be Kevin Gemmell.

It's the date of birth for the late Agnes Moorehead, Wally Cox and Bobby Van.
Calvin Coolidge gave the first presidential address to be carried on radio;
'Rudolph the Red Nosed Reindeer' was seen for the first time on NBC;
'Arthur Godfrey's Talent Scouts,' already a hit on radio, became a simulcast on CBS-TV;
psychologist Joyce Brothers (pictured) won the top prize on CBS-TV's '$64,000 Question';
and Moose Jaw's pioneer radio station CHAB moved to its current dial position at 800 KHz.
Obits include singer Roy Orbison, actor Don Ameche, puppeteer Burr Tillstrom of Kukla, Fran and Olly, and 'Aunt Bee' of 'The Andy Griffith Show,' Frances Bavier.
ALL the milestones for Dec 6th INSIDE.


Rogers'Country 107.1 continues to grow its audience, despite the huge number of competitive out-of-town signals available in Abbotsford.