His wife, Freddie, preceded him in death a month ago. After 35 years of marriage, they are still together.

Matthew McBride filed an application for authorization to change ownership and effective control of the English-language Tofino and Ucluelet Commercial FM Radio stations to Cameron Randall Dennison, much to the chagrin of two former managers of Ukee Radio.

CBS says it offered a 30 day extension for negotiations but AT&T declined the offer. "While we continue to negotiate in good faith and hope that AT&T agrees to fair terms soon, this loss of CBS programming could last a long time," the statement continued.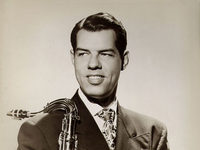 Just in case there is the odd young one that does not know what a Jukebox is. Ask your parents. From 1942 Tex Beneke & The Millionaires with Jukebox Saturday Night.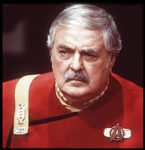 IT WAS JULY 20th … when NBC radio debuted 'G-Men' as a Saturday night feature. For most of its 20-year run the title was 'Gangbusters'…
When "The Arthur Murray Party" premiered on ABC TV, featuring the man behind a nationwide chain of dance schools and his wife Kathryn. As it continued its 10-year run on the tube it would move to DuMont, CBS, & NBC…
When UBC's student-operated radio station CiTR-FM broadcast in stereo for the first time….
..and when Vancouver-born actor James Doohan (pictured), best known for playing Scotty on Star Trek, died at his home in suburban Seattle at age 85.
ALL the milestones for July 20th INSIDE.

Despite a Canadian election looming, the media is asking Justin Trudeau and Andrew Scheer about Donald Trump's tweets.

The research paper indicates that Google runs tracking services on roughly 74 percent of the pornography websites included in the study. On the other hand, Facebook only ran trackers on approximately 10 percent.

Prior to leaving for the US eight months ago Harada had spent the previous three years hosting afternoon drive at community station The River 88.7 in Mount Forest Ontario.

The former co-host of "CBS This Morning" came in last place among evening news shows on Monday despite a much-publicized premiere that included a sit-down with Jeff Bezos, the richest man in the world.

IT WAS JULY 19th .. when Regina's pioneer radio station CKCK signed on with 2000 watts at 420 metres. ..
When the BBC World Service began frequent playing of the first notes of Beethoven's 5th Symphony as Prime Minister Winston Churchill launched his "V for Victory" campaign…
When Our Miss Brooks, starring Eve Arden and Gale Gordon (pictured), began its 9-year run on CBS radio…
..and when Vancouver's CJNW-730 signed on with modern rock and no DJs, preparatory to introducing its ill-fated MOJO format, talk radio for males, three weeks later.
ALL the milestones for July 19th INSIDE.