A Celebration of Life will be held at 2 p.m. June 2 at Point Grey Golf Club, 3350 SW Marine Drive,

The longest-tenured 60 Minutescorrespondent will retire at the end of his 30th season on the iconic newsmagazine. Kroft's last piece — about what could be the biggest money laundering scheme ever — will air Sunday on the show's 51st season finale.

Corus Vancouver's Senior Program Director Larry Gifford talks about how he copes with Parkinson's, his podcast When Life Gives You Parkinson's, how he raises awareness, as well as his career in and love for radio, CKNW's 75th anniversary and more, with Joseph Planta.

IT WAS MAY 17th … when the quiz show for the intelligentsia "Information Please!" began its 10-year run on radio, the first 2.5 years on the NBC Blue Network…
When the final episode of Groucho's radio/TV quiz show "You Bet Your Life" was taped …
When the Elton John TV special "Say Goodbye To Norma Jean And Other Things" aired on ABC…
When Barry Manilow guested on the season finale of 'Murphy Brown' on CBS-TV …
..and when NBC-TV paid $5 million for the rights to air the 1939 movie blockbuster "Gone with the Wind" just one time.
ALL the milestones for the date INSIDE.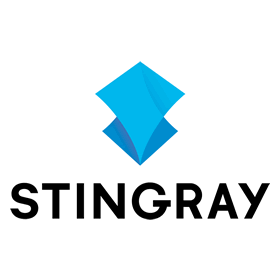 Are you the next General Sales Manager for one of Canada's Iconic stations?
This is a question I always ask in our Sales Training Workshops in Edmonton, Calgary, Vancouver and Toronto.  Do you find that your motivation to pick up the phone or stop by to see a client is largely motivated by the prospect of making a new sale?

"We pledge, until the series is over, to take a break from Drake."

IT WAS MAY 16th … when the first radio broadcast of the Kentucky Derby was heard via Louisville's WHAS …
When the popular radio thriller 'The Whistler' debuted on Columbia's West Coast network, sponsored by Signal Oil …
When 'Cross Canada Check Up,' the national open line show, debuted on CBC Radio. It has continued for 54 years so far…
When ABC aired what turned out to be the final TV special from The Carpenters …
When the popular series 'In the Heat of the Night,' 'Everybody Loves Raymond' and 'Baywatch Nights' ended their first runs on US national TV.
ALL the milestones for the date INSIDE.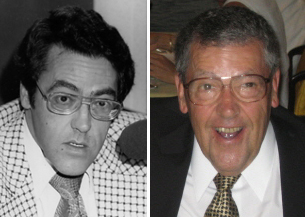 Foisy was one of the original announcer/personalities hired at CHQM in 1959, brought in from CBC Halifax by founder Bill Bellman, staying until 1991.


Movin' 92.5 continues to dominate the demo breakouts. 710 ESPN lept from 17th position into 6th, boosted by the Mariners' very hot start.