IT WAS SEPT. 8th … when The Hoboken Four, featuring a 19-year old Frank Sinatra as lead singer, appeared on Major Bowes Amateur Hour on WOR radio, and won the week …
When Canada's first English-language TV station, CBLT in Toronto started operations… two days after Montreal's French-language CBC station…
When "Bat Masterson," a western starring Gene Barry, began its 108-episode run on NBC-TV…
..and when the pioneering space series "Star Trek," starring Montreal-born William Shatner, debuted on NBC-TV.
ALL the milestones for Sept. 8th INSIDE!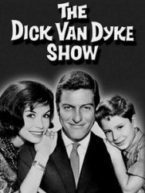 IT WAS SEPT. 7th … when pioneer Vancouver radio station CKFC first took to the air from First Congregational Church…
When a young Sally Field debuted in the title role of 'The Flying Nun' on ABC-TV…
When the final episode of (pictured) the original "Dick Van Dyke Show" featuring Mary Tyler Moore, as well as the last "Beverly Hillbillies" episode, aired on CBS-TV…
When ESPN, the Entertainment and Sports Programming Network, made its debut on US cable TV as the world's first fulltime sports TV station…
.. and when CJRY-FM Edmonton signed on as Shine-FM, with 100,000 watts at 105.9 MHz.
ALL the milestones for the date INSIDE!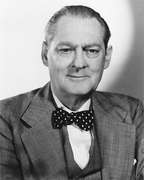 IT WAS SEPT 6th … when the first prizefight to be broadcast blow-by-blow was heard on WWJ Detroit, as heavyweight champ Jack Dempsey scored a third-round knockout …
When (pictured) Lionel Barrymore introduced us to his latest crowd-pleasing character as 'Mayor of the Town' debuted on the NBC Red radio network, co-starring Agnes Moorehead…
When future movie star Steve McQueen premiered his CBS-TV series 'Wanted: Dead or Alive" …
When the team of Martin & Lewis were reunited on Jerry's telethon after a 20-year estrangement …
When Canadian television debuted as Montreal's CBFT aired the drama 'Oedipus Rex' in French….
..and when the smash hit radio comedy"Fibber McGee and Molly" ended after an almost 25 year run.
ALL the milestones for Sept. 6th INSIDE!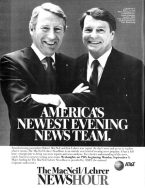 IT WAS SEPT. 5th .. when the populat daytime drama 'Life Can Be Beautiful' began its 16 year run on NBC radio…
When Frank Sinatra was instrumental in the reuniting of Jerry Lewis and Dean Martin live on Jerry's Labor Day telethon…
When the US got its first network hour-long news show as the Public Broadcasting System's "MacNeil/Lehrer NewsHour" expanded to 60 minutes…
When the Camosun College radio station CKMO began an 11.5 year run on AM 900 …
..and when "American Bandstand," hosted by Dick Clark on ABC, was cancelled after 30 years on television.
ALL the milestones for Sept. 5 INSIDE!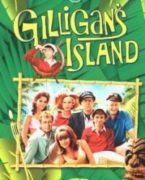 IT WAS SEPT. 4th … when BC-born actor Raymond Burr starred in the last original episode of the CBS-TV courtroom drama, Perry Mason…
When Jerry Butler & the Impressions made their national TV debut on ABC-TV's "American Bandstand"…
When the short-lived Carol Burnett-Richard Hayes Show, a 20-minute nightly variety package, debuted on CBS Radio…
..and when the last of 98 original episodes of "Gilligan's Island" aired on CBS-TV. It would continue for decades in syndicated reruns.
ALL the milestones for the date INSIDE!

IT WAS SEPT. 3rd .. when CHAB-TV Moose Jaw and CHRE-TV Regina switched to CBK call letters as Moffatt completed their forced sale to the CBC…
When the last original episode of 'The Lone Ranger' aired on ABC Radio after nearly 3,000 episodes ….
When 'The Lawrence Welk Show' aired for the last time on ABC-TV, enroute to becomng a syndicated property…
..and when Jerry Lewis smashed all previous records for TV charity fund-raising, as $32,074,566 was pledged on the Labor Day Telethon for the Muscular Dystrophy Association.
ALL the milestones for the date INSIDE!

IT WAS SEPT. 2nd … when the radio show "15 Minutes with Bing Crosby" debuted on CBS. For the first six months it ran six nights a week….
When "The CBS Evening News with Walter Cronkite" expanded from 15 to 30 minutes, becoming US television's first half-hour nightly newscast…
When the CJOR call letters and its News/Talk format disappeared from 600 on Vancouver's AM dial, as Classic Rock CHRX was born in its place…
..and when Hootie & The Blowfish made their national T.V. debut on NBC's Late Night With David Letterman.
ALL the milestones for the date INSIDE!

IT WAS AUG. 30th .. when, as the TV era kicked into high gear, "Screen Directors Playhouse" ended its 2.5 year run on NBC Radio…
When "American Bandstand" aired for the final time as a daily show on ABC-TV, becoming a weekly hour on Saturdays for another 26 years…
When 'Northern Exposure' and ' Murphy Brown' were big CBS winners at the Emmy Awards…
When, after five years, ABC-TV's "The Brady Bunch" came to an end …
..and when the "Late Show with David Letterman" debuted on CBS-TV, with guests Bill Murray (pictured) & Billy Joel.
ALL the milestones for the date INSIDE.

IT WAS AUG. 29th .. when Calgary's CFAC, the radio station of the Calgary Daily Herald, had its official opening at 7:45 p.m. with a concert by the Salvation Army Band…
When the summertime replacement show Paul Whiteman Presents, with hostess Dinah Shore, was heard on NBC radio for the last time..
When after a 23 year run Jurgen Gothe's final "Disc Drive" was broadcast from Vancouver on CBC Radio Two…
.. and when the 120th and final episode of the ratings sensation The Fugitive aired, attracting the largest TV audience ever to that point.
ALL the milestones for the date INSIDE.

IT WAS AUG. 28th .. when U.S. radio's first commercial was heard on WEAF in New York, as announcer H.M. Blackwell touted Hawthorne Court, a group of apartment buildings in Queens. The realty company had bought 10 minutes of commercial air time for $100…
When 16 years after leaving the CBC air, Canada's Happy Gang musical troupe reunited for two sold out reunion concerts at Toronto's Canadian National Exhibition…
When the 40th Annual Emmy Awards gave top honors to 30something, The Wonder Years and Richard Kiley…
..and when The Jamie Foxx Show began its 4-and-a-half-year run on the WB network.
ALL the milestones for Aug. 28th INSIDE!