ON THIS DAY in 1903
actress Nancy Carroll  was born in New York City. Her heyday was in Hollywood musicals of the 30's, but she had two quality assignments in early TV.  She played the mother Alice when The Aldrich Family moved over from radio, and she also played the mother on the NBC TV sitcom Please Don't Eat the Daisies ('65-'67).  Nancy died at age 61 August 6 1965 due to an aneurysm.
On this day in 1905, one of the leading figures of the big band era, Tommy Dorsey "The Sentimental Gentleman of Swing", was born in Shenandoah Pa. He is best remembered today as the man who gave Frank Sinatra his start, as well as for a dozen or more big band standards.  TD choked to death in his sleep Nov. 26 1956 after eating a big meal.  He was only 51.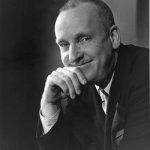 On this day in 1910, Canadian broadcaster Rai Purdy was born in England; his family moved to Toronto when he was three. In the 1930's he headed the CFRB drama department, and pioneered radio quiz shows. During the war he produced the Canadian Army Shows (including Wayne & Schuster.) In the '50's he produced TV shows for CBS in New York, including Robert Q Lewis & Mike Wallace, and for Scottish TV. In the 60's he moved to Vancouver & produced People in Conflict (13 yrs) and Magistrate's Court (8 yrs) at the studios of CHAN-TV. Rai died in Vancouver in May 1990 at age 79.
On this day in 1911, New York City received its first Marconi wireless transmission from Italy.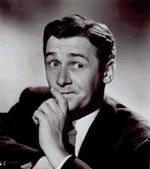 On this day in 1919,  actor Alan Young was born in England. He moved to Vancouver at 6, and had his own CBC Radio show by the age of 17.   He got a big break when he was hired as the 1944 summer replacement for Eddie Cantor's NBC radio show.  He hit the big time in TV as co-star to the talking horse on the Mr. Ed series. He also did voices for many cartoon characters, notably Scrooge McDuck. He died May 19 2016 at age 96.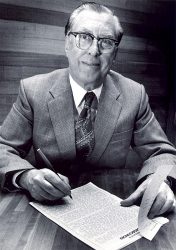 Also this day in 1919,
Canadian broadcast entrepreneur
Charles Allard was born at Edmonton.  He became a medical surgeon, got into real estate, and established Allarcom Broadcasting, which owned Edmonton's ITV, Superchannel, YTV and other media properties.   He died in Edmonton Aug 11, 1991, at the age of 71.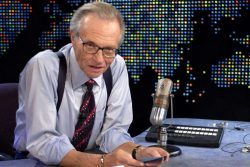 On this day in 1933, radio/former CNN talk show host On this day in 1933, radio/former CNN talk show host Larry King was born Larry Zeiger in Brooklyn.  He was still interviewing newsmakers, currently online for Ora TV and RT television.  Larry King died January 23, 2021    was born Larry Zeiger in Brooklyn.  He is still interviewing newsmakers, currently online for Ora TV and RT television.  Larry King died January 23, 2021                                                                                                                                            
On this day in 1943, Stan Kenton and his orchestra recorded 'Artistry in Rhythm', the song that later become the Kenton theme. It was Capitol record number 159. The other side of the disk was titled, 'Eager Beaver.'
This day in 1948 saw the opening of the Prince Edward Island-to-mainland microwave.  It was the world's first microwave for commercial and voice transmission.
On this day in 1954, Sammy Davis, Jr. was involved in a serious auto accident in San Bernardino, CA. Three days later, Davis lost the sight in his left eye. He later referred to the accident as the turning point of his career.
Also this day in 1954, the first mass-market transistor pocket radio was introduced, the Regency TR-1.
On this day in 1955, Carl Perkins recorded 'Blue Suede Shoes' at Sun Studios in Memphis. The rock 'n' roll classic was later covered by Elvis Presley and John Lennon, among many others.
Also this day in 1955, Ivory Joe Hunter recorded "A Tear Fell."
On this day in 1957, members of the Elvis Presley fan club picketed Chicago radio station WCFL after it banned Presley's records.  The station didn't overturn its no-Elvis policy until almost a decade later.
On this day in 1959, the soon-to-be kid's favorite TV cartoon "Rocky & His Friends" debuted on ABC.
On this day in 1961, Chubby Checker appeared on The Ed Sullivan Show to sing The "Twist", a year after it first reached the #1 spot on the charts.  The Twist became the first single to reach #1 a second time around — on January 13, 1962.
On this day in 1962, a jazz concert was presented at the White House for the first time.  Jazz had previously been served as background music only.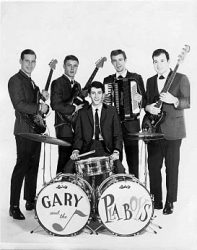 On this day in 1964, Gary Lewis and the Playboys recorded their future #1 "This Diamond Ring."  Co-writer Al Kooper had wanted a group such as The Drifters to wax it but they turned it down. None of the Playboys played their instruments on the track, studio musicians were used instead.
That same day in 1964, four years before he hit it big  with "Honey" Bobby Goldsboro recorded "Little Things" which failed to chart.
On this day in 1965, The Doors played one of their earliest gigs at the Hughes Aircraft Union Dance in Los Angeles, their home town.
On this day in 1966, The Supremes started a two week run at No.1 on the US singles chart with 'You Keep Me Hanging On', the group's 7th chart topper.
On this day in 1968, The Supremes performed at the Royal Variety Show in London, with Queen Elizabeth in attendance.  Diana Ross interrupted a set to make a plea for racial harmony. The audience applauded for two minutes.
On this day in 1969, owner John Skelly was granted licenses for radio stations CHNL Kamloops on 610 KHz and CJNL Merritt at  1230 KHz.  Both were to operate with 1000 watts, but Merritt would reduce to 250 watts at night.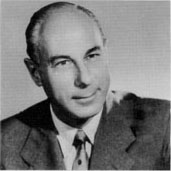 On this day in 1971,   radio sportscaster Bill Stern, who was widely known for giving the dramatic a higher priority than accuracy, died at age 64.
Also in 1971, blues great B.B. King celebrated his 25th year in show business with a tour of urope that began this night in London.
On this day in 1974, Linda Ronstadt released her future #1 single "You're No Good."
On this day in 1976, former Beatle George Harrison released "This Song."
Also in 1976, six years after its release Van Morrison's album "Moondance" was finally certified as a Gold Record.
On this day in 1979, rocker Chuck Berry was released from Lompoc Prison, Calif., after serving a little over three months for income tax evasion.
On this day in 1980, CBS TV rejected a Calvin Klein's jeans commercial featuring Brooke Shields as too risque. It was due to Brooke's line "You know what comes between me and my Calvins? Nothing." My, how times have changed in the past three decades!
Also this day in 1980, the "Sunday Morning Oldies Show" with Roger Ashby debuted on Toronto's CHUM-AM.                                                                                                                                        .
On this day in 1983, Tom Evans from Badfinger committed suicide by hanging himself in his back garden from a willow tree. Family members said the singer/songwriter was never able to get over the suicide death of his former bandmate Pete Ham.
Also in 1983, Tina Turner made her first chart appearance in over ten years with her version of the Al Green hit 'Let's Stay Together'.
On this day in 1988, the song "Bad Medicine" by Bon Jovi topped the charts and stayed there for 2 weeks.
On this day in 1990, the National Academy of Recording Arts & Sciences stripped the 1989 Best New Artist Grammy from the group Milli Vanilli because Rob Pilatus and Fabrice Morvandidn't actually sing on their debut album, "Girl You Know It's True." It was the first time a Grammy has ever been taken back.
On this day in 1992, songwriter Bobby Russell, the composer of "Little Green Apples," "Honey" and "The Night the Lights Went Out in Georgia," died in Nicholasville, Kentucky, of heart disease at age 52. "Little Green Apples," with hit versions by Roger Miller and O-C Smith, won Grammy awards in 1968 for song of the year and best country song. The same year, the Country Music Association voted "Honey," recorded by Bobby Goldsboro, as song of the year.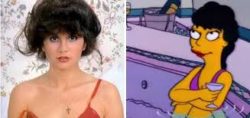 Also this day in 1992, Linda Ronstadt was a guest voice, playing herself and singing a commercial jingle on "The Plow" episode of Fox-TV's "The Simpsons."
On this day in 1993, Nirvana recorded an MTV unplugged concert in New York. The show was shot in one take – imperfections and all – and was aired one month later. The record album of the show was #1 on this day a year later.
On this day in 1994, Crosby Stills & Nash member David Crosby had a successful liver transplant operation at Dumont-UCLA in Los Angeles. Crosby's liver was deteriorated from extensive alcohol and drug abuse, as well as hepatitis-C.
On this day in 1995,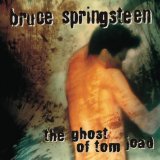 Bruce Springsteen released his eleventh studio album, "The Ghost of Tom Joad."  For the first time in years this album by The Boss failed to crack Billboard's Top 5.
Also this day in 1995, a six-hour "Beatles Anthology" T-V special began airing in the U-S and Canada. The first segment included the debut of the first new Beatles song in 25 years, "Free as a Bird." The tune used vocal tracks that John Lennon recorded just before his death in 1980. The first of three "Beatles Anthology" C-D sets was issued two days after the T-V special began. A-B-C estimated 47-million people in the U-S watched the first segment. In contrast, the Beatles' first appearance on the "Ed Sullivan Show" in 1964 drew 73-million viewers.
Also on this date in 1995, Tony Bennett, Ray Charles, Little Richard, Bob Dylan and Bruce Springsteen were among those who turned out in Los Angeles for an 80th-birthday tribute to Frank Sinatra. Sinatra himself did not perform — except to join in the final chorus of the show's finale, "New York, New York." The tribute was televised a month later.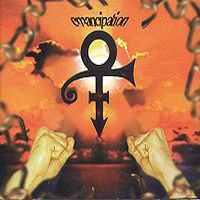 On this day in 1996, Prince released the 3 CD set "Emancipation." The release was on his record label NPG Records.
On this day in 1997, Johnny Cash was listed in serious but stable condition at Baptist Hospital in Nashville after contracting double pneumonia. The 65-year-old country legend was suffering from Shy-Drager Syndrome, a form of Parkinson's Disease. JC recovered & lived another six years.
Two TV milestones were reached on this day in 1998.The 100th episode of "Party of Five" aired on FOX-TV, and the 100th episode of "Star Trek: Voyager" aired in syndication.
Also this day in 1998, songwriters/producers/musicians Vada Nobles, Johari Newton, Tejumold Newton, and Rasheem Pugh filed a lawsuit against Lauryn Hill alleging that the Ruffhouse/Columbia artist failed to give them proper writing and producing credits or pay them royalties for their work on the hit album "The Miseducation of Lauryn Hill."
Again this day in 1998, Motley Crue's retail store, S'Crue, opened in Los Angeles.
Still in 1998, actress/singer Michelle Lee received a star on the Hollywood Walk of Fame.
On this day in 1999, the 100th episode of "ER" aired on NBC.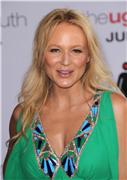 Also this day in 1999, it was announced that pop singer Jewel  had pulled the plug on her anticipated New Year's Eve concert in Anchorage, Alaska, citing, among other things, worries over possible Y2K problems. But many Alaskans felt the real problem is jacked-up ticket prices. At the time of the cancellation, only 1,000 of 8,000 available tickets ($65-$99) had been sold.
On this day in 2000, rapper Jay-Z was at No.1 on the US album chart with 'The Dynasty Roc La Familia (2000).'
On this day in 2001, Stone Temple Pilots singer Scott Weiland was arrested in Las Vegas for domestic battery after getting into a fight with his wife. He later pleaded guilty and was ordered to undergo counseling.
Also this day in 2001, ABC aired Britney Spears first TV concert, "Britney Spears: Live from Las Vegas."
On this day in 2002, Michael Jackson was blasted by safety experts after dangling his baby from a third-floor Berlin hotel balcony. Jacko was in Germany for an awards ceremony and was showing his nine-month old baby to his fans outside the hotel.
On this day in 2003, American actor, dancer, Gene Anthony Ray died from a stroke at age 41. Best known for his portrayal of the street smart dancer Leroy in the 1980 film Fame and the television spin-off which aired from 1982-87.
Also this day in 2003, X-FM 104.9 Vancouver dropped its modern rock format to become 104.9 Christmas FM with all-Christmas music until Dec. 26 noon.
One year later, Nov. 19th 2004, Victoria's CHBE (B107.3) changed formats from "All Hits of the 80s, 90s and more" to all Christmas. First song, at 9 a.m: Brenda Lee's "Rockin' Around the Christmas Tree."
Also this day in 2004, record producer Terry Melcher, the son of Doris Day, and the force behind hits by the Byrds, Ry Cooder and the Beach Boys, died aged 62 after a long battle with skin cancer. He had co-written 'Kokomo' for the Beach Boys, produced 'Mr Tambourine Man' for the Byrds, as well as hits for The Mamas and the Papas.
Still in 2004, John Lennon topped a poll by the UK magazine "Q" asking "Who is the Greatest Rock and Roll Icon of all time?" Lennon edged Elvis, David Bowie nailed the #3 spot withKeith Richards at #4.
On this day in 2006, a guitar played by George Harrison on the Beatles' first album was set to fetch more than £100,000 at a London auction. It was a Maton MS500 guitar.
On this day in 2007, the actor who played store manager 'Mr. Whipple' in more than 500 Charmin TV commercials, Dick Wilson died at age 91.
Also in 2007, at Caroline Kennedy's 50th birthday party, guest performer Neil Diamond revealed that his 1970 hit "Sweet Caroline" was actually written about her.
Still this day in 2007, the Red Hot Chili Peppers filed a lawsuit against Showtime Networks for unfair competition and unjust enrichment over the TV show "Californication" – the same name as the band's multi-platinum '99 album.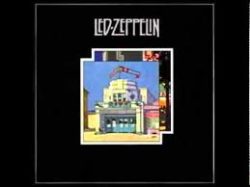 Again this day in 2007, US cable channel VH1 debuted a digitally remastered version of Led Zeppelin's 1976 concert film, 'The Song Remains The Same.'
On this day in 2011, British-born actor John Neville, a resident of Toronto since 1972, died of complications from Alzheimer's Disease at age 86.  He had recurring roles in the TV series Grand, Emily of New Moon, The X-Files, and The Eleventh Hour.
On this day in 2012,  "AC/DC Live At River Plate," the group's first live album in 20 years," hit store shelves. They also released their entire catalog on iTunes. In less than a week, 696,000 individual songs were sold in North America. according to Nielsen SoundScan.
On this day in 2013, choreographer Marc Breaux, who worked on TV shows The Hollywood Palace, The King Family Show, and The Andy Williams Show, in addition to many films on the big screen, died at age 89.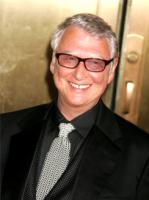 On this day in 2014, comedian/writer/director Mike Nichols suffered cardiac arrest and died at age 83. Early in his career in the 1950's he worked as an announcer at a Chicago FM station, and teamed comedically with Elaine May to great success on Broadway, recordings and TV.
On this day in 2015, retired actor Rex Reason, who starred in the TV series Man Without a Gun in the late 1950's, and played a newspaperman in the early 60's in ABC-TV's The Roaring 20's, before leaving show biz to embrace Christianity, died at age 86.
Also in 2015, Led Zeppelin's Jimmy Page picked up the EMP Founders Award at Seattle's Experience Music Project Museum. He led a cross-generational, all-star band through a rendition of the Zep classic "Rock And Roll."
On this day in 2016, Spotify, the music streaming service, said Metallica was the most-streamed Heavy Metal band in the world with 7 million listeners a month. The band's most popular song, "Enter Sandman," had been streamed over 108 million times.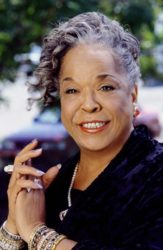 On this day in 2017,  Della Reese, who rose to fame as a jazz and pop singer and later found TV stardom on the CBS drama "Touched by an Angel," died at age 86.
Also in 2017, Country Music Hall of Famer and Grand Ole Opry member Mel Tillis, who won the National Medal of Arts as a singer and writer of enduring songs like "Ruby, Don't Take Your Love to Town," and who was equally known for the stutter he employed to humorous and self-deprecating effect onstage, died of respiratory failure after a long illness, at age 85.
On this day in 2018, ESPN's Monday Night Football featured the 3rd highest scoring NFL game of all time as the L.A. Rams edged Kansas City 54-51.
Today's Birthdays
Talk show host Dick Cavett is 87.
Broadcasting and sports mogul Ted Turner (CNN) is 85.
Actor Nigel Bennett (The Border, Forever Knight) is 74.
Tacoma-born sportscaster/TV host Ahmad Rashad (The Mole) is 74.
Actor Robert Beltran (Big Love, Star Trek:Voyager, Models Inc.) is 70.
Actress Kathleen Quinlan (Family Law) is 69.
Actress Glynnis O'Connor (Law & Order, As the World Turns) is 68.
Former NBC journalist Ann Curry (Dateline, Today Show) is 67.
Actor Tom Virtue (Secret Life of the American Teenager) is 67.
Actor Scott McGinnis (Operation Petticoat) is 65.
Actor/voicist Terrence "T.C." Carson (Living Single, Star Wars:The Clone Wars, Life with Louie) is 65.
Actress Allison Janney (Mom, West Wing) is 64.
Rock musician Matt Sorum (Guns N' Roses, Velvet Revolver) is 63.
Actress Meg Ryan (Wildside, One of the Boys) is 62.
Actress-director Jodie Foster (Paper Moon, Courtship of Eddie's Father) is 61.
Actress Terry Farrell (Becker, Star Trek: Deep Space Nine) is 60.
Actor Douglas Henshall (Outlander) is 58.
TV chef/personality Rocco DiSpirito (Rachel Ray, Now Eat This! with Rocco DiSpirito) is 57.
Actor Jason Scott Lee (Arabian Nights, Vestige of Honor, The Lookalike) is 57.
Actress Erika Alexander (Living Single, Last Man Standing, The Cosby Show) is 54.
Actress Allison Balson (Little House on the Prairie) is 54.
Rock musician Travis McNabb (Better Than Ezra) is 54.
Singer Tony Rich is 52.
Toronto-raised actress Sandrine Holt (Hostages, House of Cards, 24) is 51.
Actress Nicole Forester (Guiding Light, Chicago Fire, Boss) is 51.
Singer Jason Albert of Heartland is 50.
Country singer Billy Currington is 50.
Dancer-choreographer Savion Glover is 49.
Actress Aimee Brooks (Port Charles, Muddling Through) is 49.
Country musician Chad Jeffers is 48.
Rhythm-and-blues singer Tamika Scott (Xscape) is 48.
Toronto-born actor Robin Dunne (Sanctuary, Dawson's Creek) is 46.
Actor Reid Scott (Veep, The Big C, My Boys) is 46.
Rhythm-and-blues singer Lil' Mo is 46.
Actor Eric Nenninger (Malcolm in the Middle) is 45.
Toronto-born lounge singer Matt Dusk is 45.
Actress Katherine Kelly (Mr. Selfridge, Coronation Street) is 44.
Actress Susan Heyward (Powers, Vinyl, The Following is 41.
Guitarist Browan Lollar of St. Paul and the Broken Bones is 41.
Actor Adam Driver (Girls) is 41.
Actress Liana Mendoza (Jimmy Kimmel Live, Sex Chronicles) is 40.
Country singer/songwriter Cam is 39.
Actress Samantha Futerman (Kroll Show) is 36.
Rapper Tyga is 34.
Actress Cleo Massey (Monarch Cove) is 30.
Chart Toppers – Nov. 19
1951
Because of You – Tony Bennett
Sin (It's No) – Eddy Howard
And So to Sleep Again – Patti Page
Slow Poke – Pee Wee King
1960
Georgia on My Mind – Ray Charles
Poetry in Motion – Johnny Tillotson
You Talk Too Much – Joe Jones
Wings of a Dove – Ferlin Husky
1969
Wedding Bell Blues – The 5th Dimension
Come Together – The Beatles
Something – The Beatles
Okie from Muskogee – Merle Haggard
1978
MacArthur Park – Donna Summer
Double Vision – Foreigner
How Much I Feel – Ambrosia
Sleeping Single in a Double Bed – Barbara Mandrell
1987
I Think We're Alone Now – Tiffany
Mony Mony "Live" – Billy Idol
(I've Had) The Time of My Life – Bill Medley & Jennifer Warnes
Maybe Your Baby's Got the Blues – The Judds
1996
No Diggity – BLACKstreet (featuring Dr. Dre)
It's All Coming Back to Me Now – Celine Dion
Un-Break My Heart – Toni Braxton
Lonely Too Long – Patty Loveless
2005
Because of You – Kelly Clarkson
Gold Digger – Kanye West
Photograph – Nickelback
Better Life – Keith Urban
Today in Broadcast History compiled by Ron Robinson