Many happy returns of the day to award winning CKNW newsman George Garrett who is 88 today.
ON THIS DAY in 1896
Jim Jordan, the man behind the iconic radio sitcom Fibber McGee & Molly, was born.
"Fibber McGee & Molly"
Together with wife Marian & writer Don Quinn, in the mid 1930's he created the form of most broadcast comedies that followed, with regular characters and running gags.  Fibber McGee's overstuffed closet, created only through sound effects, is one of the great memories of 'old-time' radio.  The show ran for 25 years, until the latter-most stages of radio's "golden age."  Jordan died Apr 1, 1988 at age 91, due to a blood clot to the brain.
Also this day in 1896, operatic baritone Lawrence Tibbett was born in Bakersfield CA, that noted hotbed of c & w music!  Tibbet became a pop music footnote when he joined radio's Your Hit Parade in the mid-40's to replace the departing Frank Sinatra! He died July 15 1960 at age 63, after a fall in his apartment.
On this day in 1899,  radio personality Mary Margaret McBride was born in Paris Missouri. She started an advice program on WOR radio in 1934, and took it national with first CBS in 1937, NBC in 1941, ABC in 1950,and back to NBC 1954-60.  Along the way she mixed in her own unique style interviews with figures well known in arts, entertainment and politics. She died Apr 7 1976 at age 76.
On this day in 1904, John Ambrose Fleming patented his thermionic tube (diode tube) the "kenotron," a key to developing radio broadcasting.  He was acting as scientific advisor to the Marconi company.
On this day in 1905, jazz guitarist/banjoist & leader Albert "Eddie" Condon was born in smalltown Indiana.  A proponent of Dixieland Jazz he had a weekly national radio program 1944-45, and on TV, Floor Show 1949-50.  He died Aug 4, 1973 at age 67.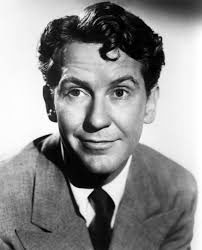 On this day in 1909,  actor Burgess Meredith was born in Cleveland. Best known as The Penguin in the 60's TV series Batman, he was also cast in the series Gloria, Mr. Novak, 77 Sunset Strip, and In the Heat of the Night.  He narrated numerous TV shows, and was host of Those Amazing Animals.  He died Sep 9, 1997 at age 87, from melanoma & Alzheimers.
On this day in 1916, radio & cartoon voice actor Daws Butler was born in Toledo. He worked on Stan Freberg's 1957 radio show & his many comedy creations for Capitol records.  On TV he helped voice Beany & Cecil, Woody Woodpecker, Huckleberry Hound, Yogi Bear, The Jetsons, Fred Flinstone & Friends, the Bugs Bunny & Tweety Show, and many others.  He died May 18 1988 at age 71, following a heart attack.
On this day in 1931, singer/songwriter Bob Gibson was born in Brooklyn.  His songs were recorded by Peter, Paul and Mary, Simon & Garfunkel, the Byrds, the Smothers Brothers, and the Kingston Trio.  He died Sep 27, 1996 at age 64, a victim of the debilitating progressive supranuclear palsy.
On this day in 1934,  actor Guy Stockwell was born in Hollywood.  Older brother of fellow actor Dean Stockwell, he guest starred on episodic TV drama for 30 years.  He was cast in the series Return to Peyton Place.  He died Feb 6, 2002 at age 67.
On this day in 1940, the No. 1 Billboard Pop Hit was "Only Forever" by Bing Crosby.
On this day in 1950, the No. 1 Billboard Pop Hit was "Harbor Lights" by "Swing & Sway" with Sammy Kaye.
On this day in 1954, in New York Perry Como recorded a Christmas evergreen and future Top 10 single, "(There's No Place Like) Home for the Holidays."
On this day in 1955, Tennessee Ernie Ford drove to the top spot on the record charts. Sixteen Tons, where he owed his "soul to the company store," became the fastest-selling record in history, jumping to #1 in just 3 weeks, and staying there  for eight weeks.
Also this day in 1955, the Four Lads (from Toronto) recorded their future hit "No, Not Much" which eventually peaked at #3 on Billboard's Hot 100.
Still in 1955, Johnny Cash made his 1st chart appearance with "Cry Cry Cry."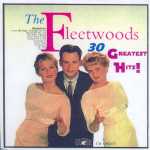 On this day in 1959, "Mr. Blue" by the Fleetwoods topped the charts and stayed there for just a week.
On this day in 1960, the famed heman star of the silver screen, Clark Gable, died at the age of 59. Gable, who played Rhett Butler in one of the films that has had such a long afterlife courtesy of TV, Gone with the Wind… and starred in so many other classic films, succumbed to a heart attack at 10:50 p.m. in Hollywood Presbyterian Hospital
Also in 1960, Patsy Cline recorded her second country-crossover hit "I Fall To Pieces" for Decca Records, after labelmate Brenda Lee passed on it.

It peaked at #1 on the Billboard country chart, #12 on the pop 'Hot 100'.
Still this day in 1960, the No. 1 Billboard Pop Hit was "Stay" by Maurice Williams & the Zodiacs. The song was the shortest No. 1 single in the rock era, at one minute and 37 seconds.
On this day in 1962, The Beatles recorded their second appearance on Radio Luxembourg, for the program The Friday Spectacular. The Beatles were interviewed as they played in front of a live audience. Both sides of their latest single, 'Love Me Do' and 'P.S. I Love You' were featured.
On this day in 1963, Nino Tempo and April Stevens went to No.1 on the Billboard singles chart with 'Deep Purple.'
On this day in 1964, Jay and the Americans recorded "Let's Lock The Door (And Throw Away The Key)," while in the UK, The Animals recorded "Don't Let Me Be Misunderstood."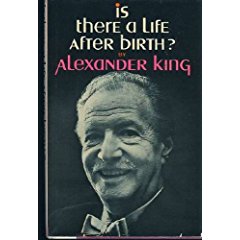 On this day in 1965, author & raconteur Alexander King, who became a familiar guest in so many homes courtesy the Jack Paar TV show, died at age 66.
Also this day in 1965, Walter Cronkite was host for the CBS hour-long special, Sinatra: An American Original. It was the only program ever to outdraw viewership for The Fugitive action series airing at the same time on ABC.
On this day in 1968, the 100th episode of "Hogan's Heroes" aired.
Also in 1968, The Jimi Hendrix Experience went to No.1 on the US album chart with 'Electric Ladyland'.
Still in 1968, Simon & Garfunkel taped "The Boxer," the followup to their first #1 hit "Mrs. Robinson."
Again in 1968, B.J. Thomas released his soon-to-be Top Ten hit single "Hooked On A Feeling."
On this day in 1969, CBS-TV's Ed Sullivan Show featured Creedence Clearwater Revival with "Down On The Corner," and Jerry Lee Lewis singing "Whole Lotta Shakin' Going On" and "Great Balls Of Fire."  Featured comedians were Jack Carter and Moms Mabley.
On this day in 1970, Springhill N.S's Anne Murray received a Gold Record for "Snowbird."
Some sources erroneously claim she was the first Canadian to earn a Gold Record. By this date, the Winnipeg-based Guess Who had already received Gold Records for "These Eyes," "Laughing" and "American Woman."
Also this day in 1970, the No. 1 Billboard Pop Hit was "I Think I Love You" by The Partridge Family. The song reached the top spot exactly two months and four days after "The Partridge Family" TV show debuted.
On this day in 1973, David Bowie appeared in his first TV special, "1980 Floor Show," broadcast on NBC's "Midnight Special."
Also on this day in 1973, Columbia released the album "Dylan." It had been compiled using outtakes from recording sessions for the "Self Portrait" and "New Morning" albums, following Bob Dylan's departure for the Asylum label.
Still in 1973, John Lennon released the album "Mind Games."
On this day in 1974, NBC-TV began a two-night showing of the award-winning motion picture, The Godfather, starring Marlon Brando. The film represented the highest price paid for a movie shown on TV. NBC paid Paramount Pictures $10 million for the showing of the picture, a deal Paramount "…just couldn't refuse."
Also this day in 1974,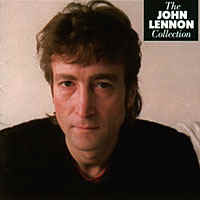 John Lennon became the last ex-Beatle to score a No.1 US single with 'Whatever Gets You Through The Night.' Elton John played on the session on the understanding that if the song reached No.1, Lennon would have to appear on stage live with Elton. Lennon kept his side of the deal and appeared live with Elton. They played three songs together: 'I Saw Her Standing There,' 'Lucy in the Sky With Diamonds' and 'Whatever Gets You Through the Night.'
On this day in 1976, Beach Boy Brian Wilson gave his first formal interview in eight years on the BBC 2 TV show 'Old Grey Whistle Test.'
On this day in 1977, the Toronto band Rush received Gold Record certification for three albums, "2112," "All The World's A Stage," and "A Farewell To Kings."
On this day in 1978, Queen played New York's Madison Square Garden. During the song "Fat Bottomed Girls" they had semi-nude female cyclists ride around the stage.
On this day in 1979, Paul McCartney released "Wonderful Christmastime," a single on which he played all the instruments.
On this day in 1982, British comedian Arthur Askey died at age 82. His records along with George Formby & Gracie Fields to mention just a few, had been a staple of British entertainment radio shows on Vancouver stations CJOR, CKMO & CKWX from the 1920's to the '50's.
On this day in 1984, John Lennon released "Every Man has a Woman Who Loves Him."
On this day in 1985, the song "We Built This City" by Starship topped the charts and stayed there for 2 weeks.
On this day in 1986, the first comic miniseries was presented. "Fresno" poked fun at soap operas — on CBS-TV.
On this day in 1988, the former Beach Boys manager (and brother of lead singer Mike Love), Stan Love was sentenced to 5 years probation for embezzling more than $300,000 from the band.
On this day in 1990, Stan Z. Burns died at age 63.. He was part of the amazing WINS New York deejay team of the '50s and '60s, and in 1965 became a news anchor when WINS switched to All News.
On this day in 1994, actress Doris Speed, who played Annie Walker   on the perennial British soap Coronation Street, died at 95.
On this day in 1995, "One Hot Minute" by the Red Hot Chili Peppers was certified platinum.
On this day in 1996, The Beatles set a record by having three Number One albums in the same year, after their "Anthology 3" LP hit the top of the Billboard chart.
Also in 1996, the song "Head Over Feet" by Alanis Morissette topped the singles charts and stayed there for 4 weeks.
On this day in 1997, actor George Petrie died of lymphoma on his 85th birthday.  His career began in network radio, and continued through the first 50 years of TV, beginning with soap operas & supporting roles on "The Honeymooners," and ending up playing Paul Reiser's film editor on "Mad About You."
Also this day in 1997, the 100th episode of "X-Files" aired on FOX.
Still in 1997, Mase was at No.1 on the US album chart with 'Harlem World.' the rappers first No.1 album.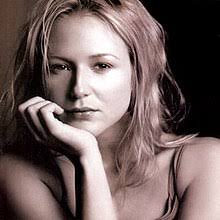 On this day in 1998, Jewel ushered in her second album, "Spirit," with a cybercast performance and interview.
Also this day in 1998, Gospel Music Hall of Fame member J.D. Sumner died of a heart attack in his hotel room at the age of 73. A Grammy-and Dove-winner, Sumner was the leader of the Stamps, who became well known for performing with Elvis Presley over the last six years of his life.
Still with 1998, Skatalites founding member and saxophonist Roland Alphonso slipped into a coma after suffering a seizure on November 2 while onstage at the Key club in West Hollywood, Calif.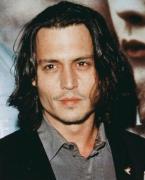 On this day in 1999, actor Johnny Depp,  who starred on TV's 21 Jump Street before his success on the big screen, received a star on the Hollywood Walk of Fame.
On this day in 2000, Madonna and Eminem topped the winners at the MTV Europe Music Awards.   Madonna's worldwide smash "Music" helps her pick up prizes for best dance artist and best female artist, while Eminem won for best hip-hop artist, and saw his "The Marshall Mathers LP" named best album.
On this day in 2000, Kid Rock sideman Joe C. (Joseph Calleja) died in his sleep at his home in Taylor, Mich. He was 26. Calleja had suffered from Celiac Disease, an intestinal disorder, since he was a child.
Still in 2000, Elton John told a London High Court that his former lover and manager John Reid betrayed him over touring costs. The singer said Reid had been "caught with his hands in the till".
On this day in 2003, Toby Keith was at No.1 on the US album chart with 'Shock'n Y'all'.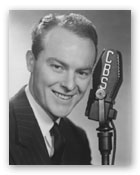 On this day in 2005, "This Is Your Life" TV host & producer Ralph Edwards died of heart failure in West Hollywood, at age 92. Edwards also hosted the venerable radio game show 'Truth or Consequences,' and created TV's long-running 'The People's Court.'
Also in 2005, CBS aired the musical special I Walk the Line: A Night for Johnny Cash. The show had U2, Kid Rock, Sheryl Crow and the Foo Fighters accompanying songwriter/singer Kris Kristofferson. A highlight had Kid Rock and Jerry Lee Lewis (music's "bad boys" from different generations) performing "I Walk The Line."
On this day in 2006, Queen's 'Greatest Hits' album was declared the Best Selling UK album of all time by The Official UK Charts Company. It had sold 5,407,587 copies. The Beatles occupied second place with 'Sgt Pepper's Lonely Heart's Club Band.'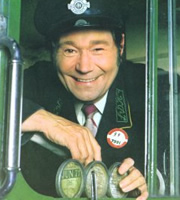 On this day in 2008, British actor Reg Varney, hilarious as the lead Stan Butler in the popular 1960/70's UK TV series 'On the Busses', died at age 92.
On this day in 2009, Elton John's eighth annual AIDS Foundation benefit event, An Enduring Vision, took place in New York. Former President Bill Clinton and actress Sharon Stone were honored for their work.
On this day in 2010, The Beatles' catalogue of music was finally made available on iTunes, after years of negotiations. Apple CEO and Beatles fan Steve Jobs said it had "been a long and winding road to get here."
Also in 2010, Bruce Springsteen made his only appearance to promote the "Darkness On The Edge Of Town" box set (reissued the same day) on NBC's Late Night With Jimmy Fallon.
On this day in 2011, the Google Music service, consisting of streaming audio and downloads, was launched in the U.S. as a competitor to iTunes. Exclusive content by Pearl Jam and other acts was made available to users.
On this day in 2012, a veteran voice of NFL films Jefferson Kaye, who was first a Boston, then Buffalo and Philadelphia radio personality and program director, succumbed to terminal throat cancer at age 75.
Also in 2012, beloved Detroit TV weatherman (and WWJ radio host) Sonny Eliot passed away at age 91.  He is believed to be one of the first local weathermen to use humour as a key part of his forecasts.
On this day in 2013, Journey donated more than $350,000 to victims of a typhoon that struck the Philippines. The band also led a US appeal for more funds. Journey frontman Arnel Pineda is from the Philippines.
On this day in 2014, a "high energy bicycle accident" in New York's Central Park resulted in U2's Bono being rushed to hospital.  He underwent five hours of surgery to repair facial and shoulder injuries.
On this day in 2015,   actor David Canary, who for nearly three decades played twin brothers on the ABC soap opera All My Children, died of natural causes while afflicted with Alzheimer's at age 77.  He also had feature roles in the early TV series Bonanza and Peyton Place.
On this day in 2016, country songwriter Mentor Williams, best known for penning Dobie Gray's 1973 hit "Drift Away," succumbed to lung cancer at age 70.
Also in 2016, Motley Crue's farewell tour concert film DVD, "The End: Live In Los Angeles," debuted at #1 on the Billboard Music Video Sales chart. The Final Tour reported gross earnings of $86 million.
On this day in 2017, Senator Al Franken, formerly a TV comedian and serious radio talk show host, was accused by Leeann Tweeden, a Los Angeles radio host and former model, of kissing her against her will and groping her during a 2006 USO trip.  Franken resigned within weeks.
Also in 2017, the FCC voted 3-2 to loosen the US limits on local ownership of TV stations, radio stations and newspapers, reversing what FCC Chairman Ajit Pai described as one of its stalest rules.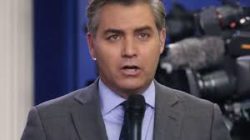 On this day in 2018, a federal judge granted an emergency motion to restore the White House press credentials of CNN correspondent Jim Acosta—a victory for the network in a closely watched press-freedom case.
Also in 2018, Metallica, through their non-profit foundation All Within My Hands, donated $100,000 toward wildfire relief efforts in California.
Today's Birthdays
R&B singer Garnet Mimms (Cry Baby) is 90.
Former CKNW award-winning newsman George Garrett is 89. 
Blues musician W.C. Clark is 84.
Actress/dancer Donna McKechnie (Dark Shadows, Loving, Hullabaloo) is 83.
Actress Joanna Pettet (Knots Landing, The Doctors) is 82.
Actor Steve Railsback (The Visitor) is 78.
Singer/songwriter/pianist Chi Coltrane (Thunder and Lightning) is 76.
Actor David Leisure (Empty Nest, Young & the Restless) is 73.
Actor Jay Kerr (Wizards & Warriors, 1st & Ten, Five Mile Creek) is 71.
Actor/writer/director Dan Shor (Blue & Gray, Cagney & Lacey, Studs Lonigan) is 67.
Actress Marg Helgenberger (CSI, China Beach) is 65.
Drummer Mani of Stone Roses is 60.
Country singer-musician Keith Burns (Trick Pony) is 60.
Nanaimo BC-born jazz pianist/singer Diana Krall is 59.
Actor Harry Lennix (The Blacklist, Dollhouse, Commander in Chief) is 59.
Actress Maeve Quinlan (The Bold and the Beautiful, South of Nowhere) is 59.
Actor Mark Benton (Land Girls) is 58.
Toronto-born actor/TV host Dean McDermott (Due South, Power Play, Chopped Canada) is 57.
Actress Tricia Cast (The Young and the Restless, Santa Barbara, The Bad News Bears) is 57.
Guitarist Dave Kushner of Velvet Revolver is 57.
Actress Lisa Bonet (Cosby Show, A Different World) is 56.
Actress Tammy Lauren (Young & the Restless, Homefront, Wanda at Large) is 55.
Rhythm-and-blues singer Bryan Abrams (Color Me Badd) is 54.
Actress Martha Plimpton (Raising Hope) is 54.
TV director Jamie Babbit (Gilmore Girls, Drop Dead Diva, Popular) is 53.
Actor Michael Irby (Almost Human, The Unit, Line of Fire) is 51.
Model/television personality Brandi Glanville (The Real Housewives of Beverly Hills) is 51.
Singer/actress Missi Pyle (Jennifer Falls, Greetings from Home) is 51.
Model/TV personality Brandi Glanville (The Real Housewives of Beverly Hills) is 51.
Actress Brooke Elliott (Drop Dead Diva) is 49.
Actress/voicist Ona Grauer (Archer, The Bridge, Intelligence, The Collector) is 48.
Actress Maggie Gyllenhaal (The Honourable Woman) is 46.
Actress Gigi Edgley (Farscape) is 46.
Pop singer Trevor Penick (O Town) is 44.
Actress Alexa Havins (All My Children, Torchwood, One Life to Live) is 43.
Actress Kimberly J. Brown (Guiding Light) is 39.
Singer Siva Kaneswaran of The Wanted is 35.
Actor Pete Davidson (Sat. Night Live) is 30.
Actor Casey Moss (Days of Our Lives, Youthful Daze) is 30.
Actress India Ennenga (Treme) is 29.
Actor Noah Gray-Cabey (Heroes, My Wife and Kids) is 28.
Chart Toppers – Nov. 16
1948
Buttons and Bows – Dinah Shore
Hair of Gold, Eyes of Blue – Gordon MacRae
On a Slow Boat to China – The Kay Kyser Orchestra (vocal: Harry Babbitt & Gloria Wood)
One Has My Name (The Other Has My Heart) – Jimmy Wakely
1957
Jailhouse Rock – Elvis Presley
You Send Me – Sam Cooke
Little Bitty Pretty One – Thurston Harris
Wake Up Little Susie – The Everly Brothers
1966
Poor Side of Town – Johnny Rivers
Good Vibrations – The Beach Boys
Winchester Cathedral – The New Vaudeville Band
Open Up Your Heart – Buck Owens
1975
Island Girl – Elton John
Who Loves You – Four Seasons
Heat Wave/Love is a Rose – Linda Ronstadt
Are You Sure Hank Done It This Way – Waylon Jennings
1984
Caribbean Queen (No More Love on the Run) – Billy Ocean
Purple Rain – Prince & The Revolution
Wake Me Up Before You Go-Go – Wham!
I've Been Around Enough to Know – John Schneider
1993
I'd Do Anything for Love (But I Won't Do That) – Meat Loaf
All That She Wants – Ace Of Base
Again – Janet Jackson
She Used to Be Mine – Brooks & Dunn
2002
The Game of Love – Santana featuring Michelle Branch
Lose Yourself – Eminem
Die Another Day – Madonna
Somebody Like You – Keith Urban
2011
We Found Love – Rihanna featuring Calvin Harris
Someone Like You – Adele
Sexy and I Know It – LMFAO
God Gave Me You – Blake Shelton
Today in Broadcast History compiled by Ron Robinson