ON THIS DAY in 1881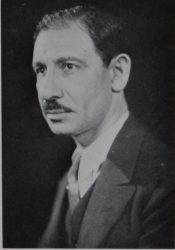 journalist/humourist/radio personality Franklin P. Adams  was born in Chicago.   He began his career as a sports columnist in Chicago in 1903, but moved to New York in 1904.  His witty New York Herald Tribune column "The Conning Tower" made him a celebrity, and he became a regular panelist on NBC radio's Information Please (1938-48). A prolific writer of light verse, he was a member of the celebrated Algonquin Round Table of the 1920s and 1930s.  He died March 23 1960 at age 78.
On this day in 1902, actor Jack Ingram was born in Illinois.  He began playing villains and heavies in B-movies and westerns in the 1930's, and in the 50's switched to TV in the likes of Gene Autry's Melody Ranch, Annie Oakley, The Cisco Kid, Tales of Wells Fargo, and The Lone Ranger.  He died Feb. 20 1969 at age 66 after a heart attack.
(Not to be confused with country singer Jack Ingram, ALSO born Nov. 15 .. but in 1970.)
On this day in 1905, orchestra leader Mantovani was born Annunzio Paolo Mantovani in Venice Italy.  His family moved to Britain 7 years later, and it was there that he attained great musical success using cascading, lush strings. His biggest hits include Charmaine & Song from Moulin Rouge. Cara Mia became a top 10 hit in North America in the mid 50's, and he moved to the US to conclude his career.  He died March 29 1980 at age 74.
On this day in 1919, actress Carol Bruce was born in Great Neck NY.  She is best remembered as the domineering station owner Lillian Carlson in the sitcom WKRP in Cincinnati. She also had recurring roles in General Hospital & Knot's Landing. She died from chronic obstructive pulmonary disease Oct. 9 2007 at age 87.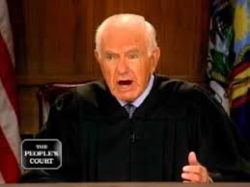 Also this day in 1919, Joseph A. Wapner  was born in Los Angeles. Retired after 20 years as a judge of the state Superior Court, he was cast as the first presiding judge of TV's People's Court.  Later he came out of his second retirement to sit on Animal Court for The Animal Planet Channel. His last TV appearance was in 2009 on an episode of The Bonnie Hunt Show.  He succumbed to respiratory failure Feb. 26 2017 at age 97.
On this day in 1922 the BBC conducted its first radio broadcasts from Birmingham (5IT) and Manchester (2ZY).  Manchester and London broadcast the first general election results. Manchester aired the first children's program, called "Kiddies Corner".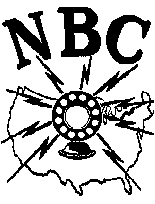 On this day in 1926, network radio was born in the US.  24 stations carried the first broadcast from (bong-bing-bong) NBC, the National Broadcasting Company. The program was a gala 4½-hour broadcast from the Waldorf-Astoria Hotel in New York City. Two remote pickups were also part of the program. Opera star Mary Garden sang from Chicago and Will Rogers presented a humorous monologue from Independence, Kansas. Aviation pioneer Charles Lindbergh was among the luminaries who attended the broadcast.
On that same day in 1926, AT&T sold New York's WEAF radio to RCA.  It was the originating station for most of the early NBC schedule.
On this day in 1927, KVOS 1200 AM Bellingham signed on the air with 100 watts owned by Rogan Jones.  (It is now KGMI 790 AM.)
On this day in 1930, actor Whitman Mayo was born in New York City.  He starred in the TV series Grady, and played the same character in Sanford & Son. He also had recurring roles in The Van Dyke Show, Hell Town, The Cape & The Best of Times. He died May 22 2001 at age 70, after a heart attack.
On this day in 1932, singer Clyde McPhatter was born in Durham, N.C. He joined the Dominoes in 1950 and left in 1953 to form the Drifters. His biggest solo pop hit was the 1958 top 10 hit "A Lover's Question." He died of a heart attack on June 13, 1972 at age 39.  He was inducted into the Rock and Roll Hall of Fame in 1987.
On this day in 1937,  singer Little Willie John was born William Edward John in Cullendale Arkansas.  His hits include Sleep, Talk to Me Talk to Me, & Fever. He was convicted of manslaughter, & died Mar 26, 1968 in Washington State Prison at age 30.
On this day in 1938, TV's first on-the-scene news broadcast took place. A fire on Ward's Island, New York was seen by the cameras of NBC's W2XBT. The cameras caught the unexpected fire as it broke out.
On this day in 1946, the single that turned struggling vocalist Frankie Laine into a star, "That's My Desire," was released on the new Mercury label.
On this day in 1949, San Francisco's third TV station 

 KRON (Channel 4) took to the airwaves.  (KPIX was first on the air in 1948, KGO-TV six months later.)  KRON's initial broadcast day was limited to 7 to 10 PM.
On this day in 1954, CBS-TV's dramatic anthology Studio One featured Joan Weber singing Let Me Go, Lover, which caught the public's fancy. By the following January her Columbia single was #1 on the Billboard pop chart.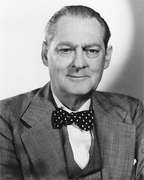 Also in 1954, actor Lionel Barrymore,  who played Dr. Gillespie to Lew Ayres' Dr Kildare in the movies & on radio, suffered a fatal heart attack at age 76.   He also was beloved as radio's Mayor of the Town, and as Scrooge in the annual radio broadcast of Dickens' A Christmas Carol.
On this day in 1956, Pat Boone recorded his third #1 single for Dot Records, "Don't Forbid Me."
On this day in 1959, three ex-members of the Quarrymen, future Beatles John, Paul, and George, auditioned for a British television show called "TV Star Search," appearing as "Johnny and the Moondogs" and performing two Buddy Holly songs, "Think It Over" and "It's So Easy." But with no money for a hotel room in Lancashire they had to return to Liverpool the same night and missed out on the next round of auditions.
On this day in 1961, Roy Orbison was in Nashville to record his own composition — and future #1 hit in Australia –"Blue Bayou."
On this day in 1962, Nova Scotia-born singer Hank Snow had a US #1 country hit single with 'I've Been Everywhere'.
Elsewhere on this day in 1962, the No. 1 Billboard Pop Hit was "Big Girls Don't Cry" by
The Four Seasons.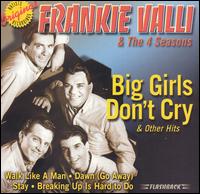 The single reached the "top of the pops" one month after the group's song "Sherry" dropped from the No. 1 spot after reigning for five weeks.
On this day in 1964, Rolling Stone Brian Jones was admitted to hospital in Chicago with a temperature of 105, causing Jones to miss the final few dates on the Stones current tour.
On this day in 1965. the Rolling Stones made their debut on NBC-TV's music showcase "Hullabaloo." The band performed "Get Off My Cloud."
On this day in 1967 Radio Sheffield (a private station) began broadcasting in Britain.
On this day in 1968, rocker Janis Joplin sang for the last time with Big Brother and the Holding Company in a concert at New York's Hunter College.
On this day in 1969, Janis Joplin was arrested at a Tampa, Florida concert on charges of using "vulgar and indecent language."  She had colorfully berated police who were asking her to get the audience to take their seats, and was arrested backstage. The charges were eventually dropped.
This same day in 1969, the first album featuring  Karen and Richard Carpenter was released by A&M Records. Although it did not become a big seller, a single from the disc, a remake of The Beatles' Ticket to Ride, did gain national attention. Their next album, however, would establish them as major international stars (Close to You).
On this day in 1970, CBS-TV's Ed Sullivan Show featured three rock stars singing their current hits. Tommy Roe performed "Dizzy" & "Oh Heather Honey," Billy Joe Royal sang "Cherry Hill Park" & "I Knew You When," while Joe South did "Don't It Made You Want to Go Home" & "Walk A Mile in my Shoes."
On this day in 1974, the most expensive 2-record album was released — on Casablanca Records. It was a comedy disc titled, "Here's Johnny – Magic Moments from the Tonight Show".
Also this day in 1974, the group, "Faces", released their tune with the longest title. "You Can Make Me Dance, Sing or Anything (Even Take the Dog for a Walk, Mend a Fuse, Fold Away the Ironing Board, Or Any Other Domestic Shortcomings)." Whew!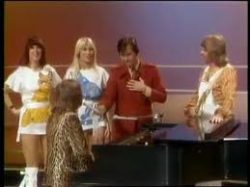 On this day in 1975, 
 ABBA were guests on ABC TV's "American Bandstand." Lip-synching (which was the norm on the show) they performed "S.O.S." and "I Do, I Do, I Do, I Do, I Do."
Also in 1975, The Eagles released "Take It To The Limit," sung by the group's bassist, Randy Meisner. It was the first and only Eagles single on which neither Glen Frey or Don Henley was lead singer on the "A" side.
On this day in 1979, Edmonton's CKRA-FM (owned by CFCW Camrose) signed on to 96.3 MHz. Today, known as "Capital FM" it is rated in the city's Top 5 with a Classic Hits format.
Also in 1979, "The Bee Gees Special," with guest performers Willie Nelson, Glen Campbell, and their younger brother Andy Gibb, aired on NBC-TV.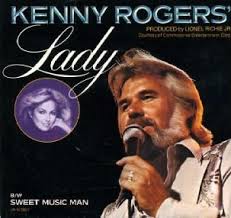 On this day in 1980, singer Kenny Rogers finally got his first #1 song, after years of success on the music charts with the New Christy Minstrels and the First Edition.  Lady, written by Lionel Richie, stayed at the top for six weeks.
On this day in 1981, actress Enid Markey died at age 87.  Her career began in the silent movies, she worked the Broadway stage, then in live TV drama during the dawn of the medium (Studio One, Kraft Television Theatre, Philco Television Playhouse, etc) & was a key cast member on the 1960 series "Bringing Up Buddy."
On this day in 1985, the 200th episode of "Dallas" aired on CBS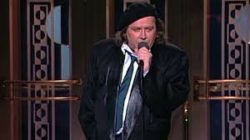 On this day in 1990, German producer Frank Farian confirmed for the first time that Robert Pilatus and Fabrice Morvan – who made up the duo Milli Vanilli – never sang on "Girl You Know It's True," or any of their hits.  Farian said the duo lip-synched the words whenever they performed live.
On this day in 1992, Vancouver's Dr. Peter succumbed to AIDS at age 35. Dr. Peter Jepson-Young was an openly-gay MD who documented his battle with AIDS via a series of over 100 TV segments called "The AIDS Diaries", broadcast by the CBC over two years.
Also in 1992, The Doors' Robbie Krieger, Mark Lindsay of Paul Revere and the Raiders, Peter Noone of Herman's Hermits, Spencer Davis, Richie Havens, and the Lovin' Spoonful's John Sebastian all guest-starred on the "Rock Of Ages" episode of Fox-TV's "Married With Children."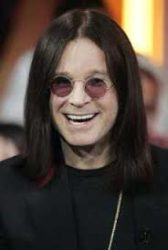 Still in 1992, Ozzy Osbourne announced his retirement from touring after a gig in California, saying "Who wants to be touring at 46."  Two decades later, Ozzy still occasionally takes to the road.
On this day in 1996, Celine Dion's album 'Falling Into You' was certified Multi Platinum 6.00.
Also in 1996, the reunion movie "Dallas: J.R. Returns" aired on CBS.
On this day in 1997, the 19th ACE Cable Awards were handed out: HBO won 32 of them.
Also in 1997, actor William Shatner married his third wife, actress Norine Kidd. Leonard Nimoy was best man. Shatner was devastated when Norine drowned in their swimming pool two years later.
On this day in 1998, country singer Wynonna (Judd) made her acting debut on CBS-TV's "Touched By An Angel." She sang on the episode which also featured Celine Dion.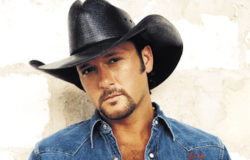 On this day in 1999,  People Magazine's Sexiest Man Alive issue rated Tim McGraw as the sexiest man in country music. McGraw says as long as his wife, Faith Hill thinks he's sexy, that's all that matters to him.
Also in 1999, the 50th episode of "Ally McBeal" aired.
On this day in 2001, AM 940 CJIB Vernon flipped to FM at 107.5 MHz.  Today it is KiSS-FM, CKIZ. 
On this day in 2003, city fathers in Augusta, Georgia announced plans to construct a statue of James Brown and name an annual music festival in his honor.
Also this day in 2003, a former owner of CBS (1986-1995), who was roundly denigrated as doing more to ruin the Tiffany Network than any other man, Larry Tisch succumbed to cancer of the esophagus at age 80.
On this day in 2004, actor/comic John Morgan, a founding & longtime member of The Royal Canadian Air Farce on CBC Radio & TV, died in Toronto after a heart attack at age 74.
Also this day in 2004, ABC ran a sketch during "Monday Night Football" showing Nicolette Sheridan in a towel trying to persuade Terrell Owens of the Philadelphia Eagles to spend the night with her. The sketch prompted an uproar that resulted in an apology from A-B-C.

On this day in 2005, at the CMA Awards, Lee Ann Womack won three trophies, including album of the year for "There's More Where That Came From."
On this day in 2007, actor Dennis Cole, who starred in the 60's ABC TV police drama Felony Squad, then co-starred in the series Bearcats, died due to renal failure at age 69.
Also in 2007, Cincinnati Reds baseball broadcaster Joe Nuxhall lost his battle with cancer at age 79.  64 years earlier, Nuxhall, as a 15-year-old Reds pitcher, had become the youngest player ever to play in a major league game.
Still in 2007, singer/songwriter Paul Anka becme the newest member of the Canadian Songwriter's Hall of Fame.
Again in 2007, Jay-Z went to No.1 on the US album chart with 'American Gangster,' his 10th No.1 album. This made the rapper joint second with Elvis Presley for the most No.1 albums on the Billboard chart; only the Beatles have had more, with 19.
On this day in 2008, Rod Stewart supplied the musical entertainment at a 60th birthday party for Prince Charles, a longtime friend. Stewart reportedly agreed to waive his usual $1.5 million fee as a birthday present.
Also in 2008, Rush singer-bassist Geddy Lee and guitarist Alex Lifeson, along with KISS axeman Ace Frehley, were roundtable discussion guests on 'That Metal Show' on cable channel VH1.
On this day in 2009, the surviving member of the instrumental duo from Brazil, Los Indios Tabajares (Maria Elena 1963), guitarist Natalicio Lima succumbed to stomach cancer at age 91.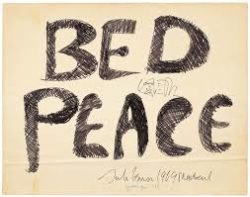 On this day in 2011, a John Lennon placard used during the singer's famous 1969 Montreal "bed-in" for peace fetched nearly $160,000 from a telephone bidder at a Christie's auction in London.
On this day in 2012, Bono met with U.S. Vice President Joe Biden to discuss global development, AIDS and efforts to fight poverty. It was part of the U2 frontman's three-day lobbying effort in the US capital.
On this day in 2014, Joe Knight, a Baltimore radio personality known to several generations of AM  listeners as "Joe Knight, the Knight of the Spinning Roundtable," died of complications from a broken hip at age 87.
On this day in 2015, Phil P.F. Sloan, the songwriting great behind classic singles like Barry McGuire's "Eve of Destruction," Johnny Rivers' "Secret Agent Man," plus hits for Herman's Hermits, the Turtles, the Searchers and the Grass Roots, died at age 70 after a short bout with pancreatic cancer.
On this day in 2016, Mose Allison, acclaimed US jazz and blues pianist, singer, and songwriter, died just four days after his 89th birthday. Tributes hailed him as "one of the finest songwriters in 20th-century blues."
Also in 2016, legendary record producer Milton "Milt" Okun, who turned John Denver and Peter, Paul and Mary into pop music superstars,  and founded the highly successful Cherry Lane Music Publishing Company, died at age 92..On this day in 2017,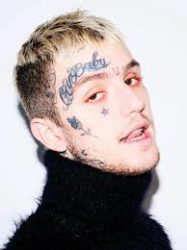 rapper Lil Peep, a singer, songwriter and model best known for being part of a "post-emo revival style of hip hop and rock," described as "arguably the biggest emo icon of the past few years," died of a drug overdose aboard his tour bus at age 21..
Also in 2017, Mary J. Blige, the singer-songwriter who has sold more than 50 million records, was earning plaudits for her acting work in the new film "Mudbound," about two Southern farm families, one white and one black..
On this day in 2018, one of the legends of country music, guitarist and singer Roy Clark, died at age 85 of complications from pneumonia.  A member of the Country Music Hall of Fame and the Grand Ole Opry, Clark was beloved by generations of fans for his 25 years of work on the TV show Hee Haw..
Today's Birthdays
Singer/songwriter C.W. McCall (real name, William Fries) (Convoy) is 97.
UK singer Petula Clark is 90.
Actress Joanna Barnes (21 Beacon St., Dateline: Hollywood) is 89.
Actor Sam Waterston (Grace & Frankie, Law & Order, The Newsroom) is 83.
Pop singer Anni-Frid Lyngsdtad (ABBA) is 78.
Actor Bob Gunton (Desperate Housewives, Pepper Dennis) is 78.
Singer Janet Lennon (Lennon Sisters) is 77.
Actress Judith Chapman (Days of Our Lives, Ryan's Hope) is 72.
Actress Beverly D'Angelo (Entourage, Law & Order:SVU) is 72.
TV director-actor James Widdoes (My Wife & Kids, Charles in Charge) is 70.
Rock singer-producer Mitch Easter is 69.
Toronto-born TV newsman John Roberts (Fox News, CNN, CBS) is 67.
Actress Margaret Reed (As The World Turns) is 67.
Former Tonight Show (w/Jay Leno) bandleader Kevin Eubanks is 66.
Actor Ray McKinnon (Sons of Anarchy, Deadwood) is 66.
Medicine Hat-born actress Roberta Weiss (Santa Barbara) is 62. 
Actress Maggie O'Neill (EastEnders) is 61.
Comedienne/actress/producer Judy Gold (SuperNormal, All-American Girl, The Rosie O'Donnell Show) is 61.
Actor Kevin J. O'Connor (11.22.63, Chicago PD, The Beast, The Others) is 60.
Actress Rachel True (Half & Half) is 57.
Rapper E-40 is 56.
Actress Rachel True (Half & Half, Once & Again, Drew Carey Show) is 54.
Actor Danny Sapani (Harlots, The Bastard Executioner, Penny Dreadful) is 53.
Country singer Jack Ingram is 53.
Actor Jay Harrington (Benched, Hot in Cleveland, Better Off Ted) is 52.
Actor Danny Pardo (Oh La La Hollywood Speaks French, The Shield, Prison Break) is 52.
Actor Jonny Lee Miller (Elementary, Smith, Dead Man's Walk, EastEnders) is 51.
Actress Sydney Tamiia Poitier-Heartsong (Carter, Chicago PD, Knight Rider, Abby) is 50.
Actress Kathleen Rose Perkins (Episodes) is 49.
Alberta-born singer Chad Kroeger of Nickelback is 49.
Drummer Jesse Sandoval of The Shins is 49.
Christian rock musician David Carr (Third Day) is 49.
Actress J.C. Brandy (Wolf) is 48.
Alberta-born actor Jason Thompson (General Hospital) is 47.
Actress Virginie Ledoyen (XIII: The Series) is 47.
Actor Sean Murray (NCIS) is 46.
Actress/voicist Samantha Shelton (Bob's Burgers, Monarch Cove, Judging Amy) is 45.
Actor Sammy Sheik (In The Moment) is 42.
Actress Yaya DaCosta (Ugly Betty, All My Children) is 41.
Model/actress Susie Abromeit (Jessica Jones, As The World Turns) is 41.
Actress Asia Kate Dillon (Orange is the New Black, Billions) is 39.
Model Lily Aldridge (The Victoria's Secret Fashion Show) is 38.
Actress Zena Grey (House) is 35.
Fruitvale BC-born actress Laci J Mailey (Falling Skies) is 33. 
Actress Shailene Woodley (Big Little Lies, The Secret Life of the American Teenager) is 32.
Seattle-born actress Emma Dumont (The Gifted, Aquarius, Bunheads) is 29.
Chart Toppers – Nov. 15
1947
Near You – The Francis Craig Orchestra (vocal: Bob Lamm)
You Do – Dinah Shore
And Mimi – Art Lund
I'll Hold You in My Heart (Till I Can Hold You in My Arms) – Eddy Arnold
1956
Love Me Tender – Elvis Presley
The Green Door – Jim Lowe
True Love – Bing Crosby & Grace Kelly
Singing the Blues – Marty Robbins
1965
Get Off of My Cloud – The Rolling Stones
1-2-3 – Len Barry
You're the One – The Vogues
Hello Vietnam – Johnny Wright
1974
You Ain't Seen Nothing Yet/Free Wheelin' – Bachman-Turner Overdrive
Jazzman – Carole King
Whatever Gets You Through the Night – John Lennon with the Plastic Ono Nuclear Band
Country Is – Tom T. Hall
1983
All Night Long (All Night) – Lionel Richie
Uptown Girl – Billy Joel
Say Say Say – Paul McCartney & Michael Jackson
Somebody's Gonna Love You – Lee Greenwood
1992
How Do You Talk to an Angel – The Heights
I'd Die Without You – PM Dawn
If I Ever Fall in Love – Shai
No One Else on Earth – Wynonna
2001
Family Affair – Mary J. Blige
Gone – 'N Sync
Hero – Enrique Iglesias
Angry All the Time – Tim McGraw
2010
We R Who We R – Ke$ha
Like A G6 – Far East Movement featuring Cataracs & Dev
Just the Way You Are – Bruno Mars
Come Back Song – Darius Rucker
Today in Broadcast History compiled by Ron Robinson