ON THIS DAY in 1901
singer Morton Downey was born in Wallingford Connecticut. His national radio appearances began in 1930, in 1932 he was voted Radio Singer of the Year. In 1949 he debuted on TV, hosting the show Star of the Family in the 1950's.  He died of a stroke at age 83, Oct. 25 1985.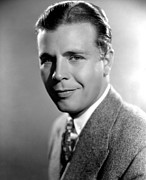 On this day in 1904, singer/actor Dick Powell was born in Mountain View Arkansas. After starring in 1930's musicals, he turned to serious acting, and starred on radio in Rogue's Gallery and later, Richard Diamond Private Detective. In TV he was host/star of The Best in Mystery, Zane Grey Theater, & The Dick Powell Show.  He died Jan 2, 1963 at age 58, a victim of cancer.
On this day in 1910, actress Rosemary DeCamp was born in Prescott Ariz.
She played Dr. Christian's nurse Judy Price on CBS radio; on TV she was Riley's wife on The Life of Riley, and had recurring roles on Petticoat Junction, Partridge Family, Days of Our Lives & the Bob Cummings Show.  Rosemary died Feb 20, 2001 from pneumonia. She was 90.
On this day in 1914, singer Ken Carson was born in Coalgate OK.  He was an original member of The Sons of the Pioneers, and later became a regular on the Garry Moore TV Show.  Carson succumbed to Lou Gehrig's disease April 7 1994 at age 79.
On this day in 1915, vocalist ("The Liltin") Martha Tilton  was born in Corpus Christi Texas.  She recorded with Benny Goodman's Orchestra, and as a soloist she was one of the first to sign with Capitol Records. (I'll Walk Alone, I Should Care, How Are Things in Glocca Morra.) She died Dec. 8 2006 at the ripe old age of 91.
On this day in 1916, TV writer/producer Sherwood Schwartz was born in Passaic NJ.  After writing for radio comedy in the 1940's (The Beulah Show, Bob Hope) he developed a pair of major television sitcoms in Gilligan's Island & The Brady Bunch.  He died July 12 2011 at age 94.
On this day in 1920, singer Johnny Desmond was born in Detroit.   He was featured on Don McNeill's Breakfast Club and was a regular on TV's Your Hit Parade, Face the Music & Songs for Sale.  He died from cancer Sept. 6 1985 at age 64.
On this day in 1921, actor Brian Keith was born Robert Keith Richey, Jr. in Bayonne N. J.  Besides an active big screen career he also kept busy on TV with the series  Family Affair, Hardcastle & McCormick, Archer, Heartland and dozens of guest spots.  He died by his own hand June 24, 1997 at age 75, suffering from emphysema & lung cancer.
Also this day in 1921, Chicago radio station KYW broadcast the first opera by a professional company. Listeners heard 'Samson Et Dalila' as it was being performed at the Chicago Auditorium.
On this day in 1922, the British Broadcasting Corporation (BBC) began its domestic radio service on 2L0, London, from Marconi House. It started out as a subsidiary of General Electric & AT&T.
Also this day in 1924, actress Phyllis Avery was born in New York City.  She co-starred in four TV series, The George Gobel Show, Mr. Novak, The Clear Horizon, & Meet Mr. McNutley, plus many guest roles.   She last worked in 1999.  She died of heart failure May 19 2011 at age 88.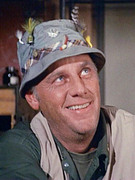 On this day in 1929,  actor McLean Stevenson was born in Normal Illinois. Best remembered as Lt. Col. Henry Blake on TV's MASH, he also starred in The McLean Stevenson Show, Hello Larry, The Tim Conway Comedy Hour, The Doris Day Show, Condo & In the Beginning. He died Feb 15, 1996 at age 66 after a heart attack.
On this day in 1935, actor Don Stewart was born in Staten Island, NY.  He is best remembered as Mike Bauer on TV's Guiding Light for over 16 years.  He died from lung cancer Jan 9, 2006 at age 70.
On this day in 1943, a young Leonard Bernstein replaced an indisposed Bruno Walter as conductor of the New York Philharmonic Orchestra for a CBS radio broadcast. Thus began a legendary career as TV communicator for young & old on the appreciation of serious music.
On this day in 1944, an outstanding array of musicians gathered in Hollywood to record a classic.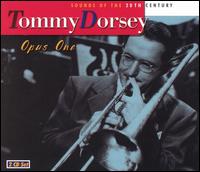 Tommy Dorsey and his Orchestra waxed 'Opus No. 1,' RCA Victor record number 20-1608. Buddy Rich was the drummer in the session, Al Klink and Buddy DeFranco blew sax and Nelson Riddle played trombone on the Sy Oliver arrangement.
On this day in 1944, crooner Frank Sinatra, currently starring on CBS Radio's 'Your Hit Parade,' recorded his next hit, 'Saturday Night (is the Loneliest Night of the Week.)'  It would peak at #2.
On this day in 1952, the U.K. launched a weekly music chart.  The first #1 song was "Here in my Heart" by Al Martino which lasted 9 weeks at the top.
On this day in 1953, Eddie Fisher recorded what would be his third #1 hit and a million-seller, 'Oh My Pa-Pa.'
On this day in 1956, Jerry Lee Lewis cut his first tracks, including his debut single "Crazy Arms," for Sun Records in Memphis.
On this day in 1960, Elvis Presley's "It's Now Or Never" became the fastest-selling single in British history, selling 780-thousand copies in its first week.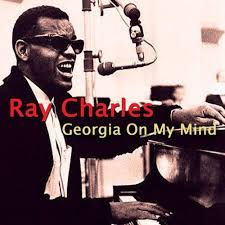 Also this day in 1960, "Georgia on My Mind" by Ray Charles topped the North American record charts, his first of three chart toppers.
On this day in 1961, the Everly Brothers were in Nashville to record their next Top 10 pop single "Crying In The Rain," a song written by Howard Greenfield and Carole King.
On this day in 1962, Bob Dylan taped "Don't Think Twice, It's All Right" for Columbia Records. It was based on a melody Dylan learned from folksinger Paul Clayton.
On this day in 1965, CBS-TV's Ed Sullivan Show featured the Dave Clark Five playing 'Over and Over' and 'Catch Us if You Can,' and Jerry Vale singing a medley of his ballads.
On this day in 1967, the Monkees were awarded a Gold Record for 'Daydream Believer.'

On this day in 1970, Santana's future #4 pop single "Black Magic Woman" was released.
On this day in 1972, the No. 1 Billboard Pop Hit was "I Can See Clearly Now" by Johnny Nash.
On this day in 1975,  "They Just Can't Stop It (The Games People Play)" became a Gold Record for the Spinners.
On this day in 1977, country singer Johnny Paycheck's 17th album was released, titled after his biggest & ony #1 hit 'Take This Job and Shove It."
On this day in 1981, for the second week in a row, Daryl Hall and John Oates owned the top spot on the pop music charts with Private Eyes.
Also this day in 1981, "Physical" by Olivia Newton-John hit #1 for 8 weeks on the Cashbox Singles chart.
Still in 1981, The Go-Go's made their national T.V. debut as musical guests on NBC's Saturday Night Live. They sang "Our Lips Are Sealed" and "We Got The Beat."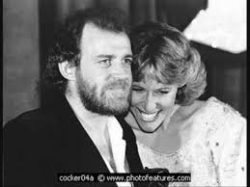 On this day in 1982, the No. 1 Billboard Pop Hit was "Up Where We Belong" by

Joe Cocker & Jennifer Warnes. The single won an Oscar as the theme of "An Officer and a Gentleman."
Also this day in 1982, "Every Little Thing She Does Is Magic," was the #1 song in the U.K. The Police track had been recorded in Canada.
On this day in 1983,  "Islands in the Stream" by Kenny Rogers & Dolly Parton hit #1 for 9 weeks on the Canadian singles chart.
On this day in 1987, the Dirty Dancing movie soundtrack was the number one album in the U.S. It was number one for a total of eighteen weeks. The remainder of the top-five that week: 2)-Tunnel of Love (Bruce Springsteen); 3)-Bad (Michael Jackson); 4)-Whitesnake (Whitesnake); 5)-A Momentary Lapse of Reason (Pink Floyd).
On this day in 1988, the TV sitcom "Murphy Brown," starring Candice Bergen and set in a television newsroom, made its debut on C-B-S.  It became a Monday night viewing staple for almost all of its 10 year run.
On this day in 1990, The Who's Pete Townshend confessed his bisexuality to Newsweek magazine.
Also in 1990, record producer Frank Farin fired Milli Vanilli singers Rob Pilatus and Fabrice Morvan because they were insisting on singing on their new album.
On this day in 1991, Michael Jackson's "Black or White" video premiered on FOX-TV. Callers to network affiliates complained about the video's sexual nature and violent content. Jackson later said he didn't mean to offend anyone.
On this day in 1992, John Cascella, keyboardist in John Mellencamp's band, was found dead in his car in Indiana at age 45. It's believed he died of a heart attack.
Also this day in 1992, jazz tenor saxophonist/flautist George Adams (Changes One), died at age 52.
Still in 1992, The Heights started a two week run at No.1 on the Billboard singles chart with 'How Do You Talk To An Angel', taken from the TV series 'The Five Heartbeats'.
On this day in 1995, The Rolling Stones released the album, "Stripped."
Also in 1995, controversial rappers Tha Dogg Pound entered The Billboard 200 chart at No. 1 with "Dogg Food." Rappers ruled the week's Top 10 with Cypress Hill's "Cypress Hill III" debuting in third, and Eight Ball and MG debuting at No. 8 with "On Top of the World."
On this day in 1996, Michael Jackson married Debbie Rowe in Sydney Australia.  The physician's assistant was 6-months pregnant with their first child at the time. Their divorce three years later netted Debbie 8 million dollars, while Michael got full custody of the two kids.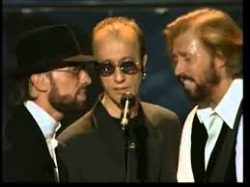 On this day in 1997, though it was not a sell-out, the Bee Gees' show at the MGM Grand Garden Arena in Las Vegas still managed to gross a stunning $1,681,100. Tickets ranging in price from $50-$300 gave the Arena its highest gross of the year.
On this day in 1999, Gary Glitter was acquitted of sexually assaulting a 14-year-old fan. Just hours later, he was ordered jailed for downloading thousands of pornographic pictures of children.
On this day in 2000, legendary CBS newsman and radio anchor Robert Trout (he started in the early 1930's) died of congestive heart failure at age 91.
Also this day in 2000, Marilyn Manson released "Holy Wood (In The Shadow Of The Valley Of Death)."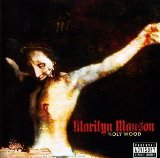 The cover of the album was banned by several retail chains due to the depiction of Manson on a crucifix.
On this day in 2002, film actor-comedian Eddie Bracken, who had his own shortlived NBC & CBS radio shows & guest starred on all the early TV anthologies, died after surgery at age 87.  His last appearance had been two years earlier on NBC-TV's Ed.
Also in 2002, a character from The Muppets, Kermit the Frog received his own star on the Hollywood Walk of Fame.
On this day in 2004, Usher was a big winner at the American Music Awards in Los Angeles: favorite male soul-R&B artist; best pop-rock album; best pop-rock artist and best soul-R&B album.
On this day in 2005, Staind was the musical guest on ABC's Jimmy Kimmel Live.
On this day in 2006, Neil Young released the album "Live at the Fillmore East 1970."  The CD featured songs Young played with Crazy Horse at the legendary, and now defunct, venue.
Also in 2006, The Beatles scored the most discs (five) on a Top 100 list of all-time greatest albums chosen by Time magazine. Bob Dylan was in 2nd place with 3 albums.
On this day in 2007, Ronnie Burns, the adopted son of George Burns and Gracie Allen, who played himself in several episodes of his parents' TV series in the 1950's, lost his battle with cancer at age 72.
On this day in 2008, ex-Guns N' Roses drummer Steven Adler entered a no-contest plea to a heroin possession charge which stemmed from his July arrest in L.A.
On this day in 2011, prolific songwriter Lee Pockriss died following a long illness at age 87. His many hits included Johnny Angel, Itsy Bitsy Teenie Weenie Yellow Polka Dot Bikini, Catch A Falling Star, Playground Of My Mind, Tracy, and My Little Corner Of The World.
Also in 2011, a Pink Floyd phone app, This Day in Pink Floyd, was released. It features daily trivia, song info and 200 quiz questions, in addition to more than 100 band images.
On this day in 2012, Martin Fay, a classically trained violinist who helped revive traditional Irish music as a founding member of The Chieftains, died in Dublin at age 76.
On this day in 2013, Rush guitarist Alex Lifeson received the Spirit Of Prog honours at the Classic Rock Awards in London. "This is very well deserved," said former Yes keyboardist Rick Wakeman, who presented the award to Lifeson.
On this day in 2014, Glen A. Larson, the wildly successful writer-producer of such TV hits as Quincy M.E., Magnum, P.I., Battlestar Galactica, Knight Rider and The Fall Guy, succumbed to esophageal cancer at age 77.  As a young man Larson was a member of the clean-cut pop singing group The Four Preps; he went on to compose many of the theme songs for his TV shows.
Also in 2014.  Diem Brown, a recurring cast member of MTV reality shows from 2006 until 2015, succumbed to ovarian cancer at age 34.
On this day in 2015, UK actor Warren Mitchell, who played Alf Garnett on BBC-TV's Till Death Us Do Part, the bigoted character on which Archie Bunker was based for North American audiences, died at age 89.
On this day in 2016, UK-born actress Janet Wright, who played Emma Leroy on the hit CTV sitcom Corner Gas, died in Vancouver at age 71.
Also in 2016,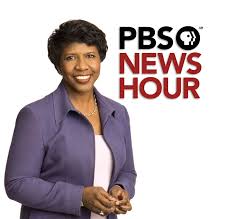 Gwen Ifill, a groundbreaking journalist who covered the White House, Congress and national campaigns during three decades for The Washington Post, The New York Times, & NBC: and, latterly, was co-anchor on The PBS News Hour and host of Washington Week, died of uterine cancer at age 61.
Still in 2016, country singer Holly Dunn succumbed to ovarian cancer at age 59.
On this day in 2017, the Los Angeles Committee of Human Rights Watch presented the inaugural Promise Award to Soundgarden's late frontman Chris Cornell in recognition of his song "The Promise."
Today's Birthdays
Actress Kathleen Hughes (Bracken's World, Ghost & Mrs. Muir) is 95.
Actor Gary Grubbs (Common Law, The O.C., Will & Grace, For Love & Honor) is 74.
Rock singer-musician James Young (Styx) is 74.
Actress/former 'Golddigger' Sandahl Bergman (Dean Martin Show, TekWar: TekJustice) is 72.
Singer Stephen Bishop is 72.
Actress/voicist Maggie Roswell (The Simpsons, Tim Conway Show) is 71.
Pianist Yanni is 69.
Actor Paul McGann (Luther) is 64.
Actor D.B. Sweeney (Mountain Men, Two-and-a Half Men, Jericho, Life as We Know It, Lonesome Dove) is 62.
Actress Elizabeth Keifer (Venice the Series, Guiding Light, General Hospital) is 62.
Actress Laura San Giacomo (Animal Kingdom, NCIS, Saving Grace, Just Shoot Me) is 61.
Toronto-born actor Harland Williams (Geena Davis Show, Gary & Mike) is 61.
BBC America News Anchor Katty Kay is 59.
Actor/voicist Patrick Warburton (National Car Rental spokesman)(Rules of Engagement, Less Than Perfect, Family Guy, Buzz Lightyear of Star Command) is 59.
Run-D.M.C. rapper Joseph "Reverend Run" Simmons is 59.
Rock musician Nic Dalton (The Lemonheads) is 59.
Run-D.M.C. rapper Reverend Run is 59.
Country singer Rockie Lynne is 59.
Pop singer Jeanette Jurado (Expose) is 58.
Bassist Brian Yale of Matchbox Twenty is 55.
Rock singer Butch Walker (Marvelous 3) is 55.
Actor Josh Duhamel (Las Vegas) is 51.
Moses Lake Wash.-born Matt Cedeno (Devious Maids, Days of Our Lives] is 50.
Actor David Moscow (Zoe, Duncan, Jack and Jane) is 49.
Actor Stephen Guarino (I'm Dying Up Here, Happy Endings) is 48.
Drummer Travis Barker of Plus-44 (and Blink-182) is 48.
Contemporary Christian musician Robby Shaffer of Mercy Me is 48.
Actress Betsy Brandt (Life in Pieces, Parenthood, Michael J. Fox Show, Breaking Bad) is 47.
Actor Chris Demetral (Dream On, The Secret Adventures of Jules Verne) is 47.
Actor Brian Dietzen (NCIS) is 46.
Actress Marcie Leeds (Beauty & the Beast) is 46.
Rapper Shyheim is 46.
Actor Gene Farber (General Hospital, 24) is 45.
Actress Delphine Chanéac (Transporter: the Series) is 45.
Bassist Tobin Esperance of Papa Roach is 44.
Actress Olga Kurylenko (Magic City) is 44.
Actor Russell Tovey (Quantico) is 42.
Actress Vanessa Bayer (Sat. Night Live) is 42.
Actress Laura Ramsey (Hindsight, The Days, The Sixth Gun) is 41.
Civil Wars singer/songwriter Joy Williams is 41.
Seattle-born child actress Ivyann Schwan (Parenthood 1990) is 40. 
Actor Cory Michael Smith (Gotham) is 37.
Actress Sophie von Haselberg (Broadcasting Christmas, House of Cards) is 37.
Actress Stella Maeve (The Magicians, Chicago PD, Golden Boy) is 34.
Actor Graham Patrick Martin (Major Crimes, Two and a Half Men, Bill Engvall Show) is 32.
Chart Toppers – Nov. 14
1946
Five Minutes More – Frank Sinatra
South America, Take It Away – Bing Crosby & The Andrews Sisters
You Keep Coming Back like a Song – Dinah Shore
Divorce Me C.O.D. – Merle Travis
1955
Autumn Leaves – Roger Williams
Moments to Remember – The Four Lads
I Hear You Knocking – Gale Storm
That Do Make It Nice – Eddy Arnold
1964
Baby Love – The Supremes
Leader of the Pack – The Shangri-Las
Come a Little Bit Closer – Jay & The Americans
I Don't Care (Just as Long as You Love Me) – Buck Owens
1973
Keep on Truckin' – Eddie Kendricks
Heartbeat – It's a Lovebeat – The DeFranco Family
Photograph – Ringo Starr
Paper Roses – Marie Osmond
1982
Up Where We Belong – Joe Cocker & Jennifer Warnes
Truly – Lionel Richie
Heart Attack – Olivia Newton-John
Heartbroke – Ricky Skaggs
1991
Cream – Prince & The N.P.G.
Can't Stop This Thing We Started – Bryan Adams
Real, Real, Real – Jesus Jones
Someday – Alan Jackson
2000
With Arms Wide Open – Creed
Most Girls – Pink
This I Promise You – 'N Sync
The Little Girl – John Michael Montgomery
2009
Paparazzi – Lady Gaga
Party in the U.S.A. – Miley Cyrus
Down – Jay Sean featuring Lil Wayne
Toes – Zac Brown Band
Today in Broadcast History compiled by Ron Robinson