by Dave Charles
November 13, 2023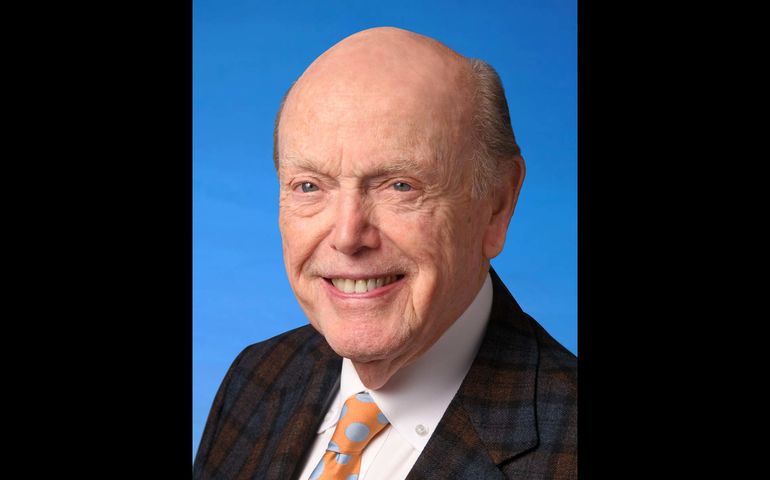 JIM PATTISON's The Pattison Group is listed as Canada's 62nd largest company, with over 45,000 employees worldwide and annual sales of just over $10-billion based on investments in Canada, the U.S., Mexico, Europe, Asia and Australia.  The conglomerate includes a large media holding that includes radio stations in 27 Western Canadian markets, TV stations and a 41-percent share of all outdoor advertising. His success has long been recognized, as has his deep pockets committed to philanthropy. What makes him singularly extraordinary is that he is now 95 years of age and still a workhorse who oversees an empire he started with one GM dealership, which he bought in 1961.
DC: For this interview, I want to focus on your Radio and media assets for our FYI readers. What is a typical schedule you follow daily?
JP: There are no typical days.
DC:  What attracted you to acquire radio, TV, outdoor and print assets besides your large automotive franchises?
JP: There is a huge opportunity in each of these industries.
Read Much More HERE