Daylight Saving Time ends at 2am Sunday morning. Time to set your clocks back 1 hour…

ON THIS DAY in 1899
actor Forrest Lewis was born in suburban Indiana.  He played neurotic & funny old men during 40 years of supporting roles in Hollywood-based episodic radio & TV.   Lewis died June 2 1977 at age 77, after a heart attack.
On this day in 1900, actress Natalie Schafer was born in Red Bank New Jersey. She is fondly remembered as Lovey Howell on CBS-TV's Gilligan's Island, and its ill-fated sequels.  She succumbed to cancer April 10 1991, at age 90.
.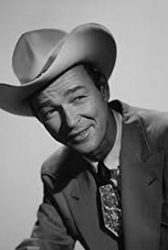 On this day in 1911, singing cowboy Roy Rogers was born Leonard Slye in Cincinnati.  He starred in 85 Republic Pictures westerns, and headed up his own adventure show on radio beginning in 1944.  The Roy Rogers Show moved to TV in 1957, and wife Dale Evans was added to the title in 1962.  He died July 6, 1998 of congestive heart failure at age 86.
On this day in 1912,  character actor John McGiver was born in New York City.  He was a teacher before starting to act in live TV drama of the 50's (Kraft TV Theatre, Studio One) and took feature roles in episodic TV for the next 20 years.  He had the lead in the 60's sitcom Many Happy Returns.   McGiver died Sept. 9, 1975 after a heart attack.  He was 64.
.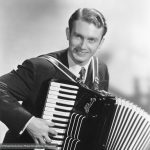 On this day in 1919, accordionist Myron Floren was born in Webster South Dakota.  He was featured with the Lawrence Welk Orchestra for 32 years, and later hosted PBS repeats of the Welk Show.  He died at age 85 July 23, 2005 after a long battle with cancer.
On this day in 1929, McKinney's Cotton Pickers picked and fiddled their way to the Victor studios to record Plain Dirt. Among those pickin' and grinnin' were musical luminaries such as Fats Waller (on piano), Benny Carter and Coleman Hawkins.
On this day in 1930, actor Herb Edelman was  born in Brooklyn. Equally adept at comedy & drama, he had recurring roles in TV's Murder She Wrote, Golden Girls, St. Elsewhere and The Good Guys.   He succumbed to emphysema July 21 1996 at age 65.
.
On this day in 1934, the first broadcast of The Gumps was heard on CBS radio. Wilmer Walter played Andy Gump in the audio version of the comic strip, Agnes Moorehead was Gump's wife, Min, and Jackie Kelk was son, Chester.
On this day in 1946, guitarist/songwriter Gram Parsons of The Byrds was born Cecil Ingram Connors in Winter Haven Fla. He died of a drug overdose Sep 19, 1973 at age 26.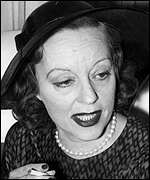 On this day in 1950, a 90-minute radio spectacular to battle the TV onslaught, The Big Show was launched by NBC Radio. "The greatest stars of our time on one big program" was the introduction by hostess/actress Tallulah Bankhead. It was a big show all right. The peacock saw red as losses exceeded a million dollars in the three years the program was on the air.
On this day in 1954, New Westminster BC radio station CKNW 1320 increased power from 1,000 to 5,000 watts.
On this day in 1956, iconic jazz pianist Art Tatum died at age 46 from kidney failure caused by years of excessive beer drinking.
Also in 1956, "The Nat King Cole Show" debuted on NBC-TV.  A 15 minute songfest to begin with, then later a half-hour, the program was the first of its kind hosted by a black American, and was not aired by stations in large parts of the US south. Advertisers stayed away in droves, and the show was cancelled at the end of 1957.
On  this day in 1957, actor Jon-Erik Hexum was born in Tenafly New Jersey. He had two leading roles on TV, as time traveller Phineas Bogg in Voyagers, and as ex-Green Beret Mac Harper in Cover Up.  He died at age 26 on Oct. 18, 1984 when he accidentally shot himself in the head with a gun loaded with blanks on the set of Cover Up.
.
On this day in 1960, singer Johnny Horton (North to Alaska, Battle of New Orleans) died in a car crash, hit head-on by a drunk driver, just after performing at the Skyline Club in Austin, Texas. That's the same club where Hank Williams made his final appearance.  Horton was aged just 35.
.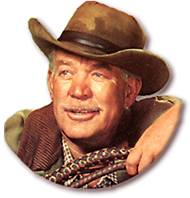 Also this day in 1960, actor Ward Bond, the wagonmaster on TV's Wagon Train after a lengthy big screen career, suffered a fatal heart attack at age 57.
.
On this day in 1961, Jimmy Dean appeared live on CBS-TV's Ed Sullivan Show to sing his only #1 country-pop crossover hit, "Big Bad John."
On this day in 1966, the song "Last Train to Clarksville" by the Monkees topped the pop charts but only for a week.
On this day in 1967, singer Kenny Rogers and his group The First Edition made their television debut on CBS' "The Smothers Brothers Comedy Hour."
On this day in 1969, supporting actor Lloyd Corrigan died at age 69.  Amongst a series of guest parts he won continuing roles in 3 TV series, The Real McCoys, Meet Mr. McNulty, & Corky and the White Shadow.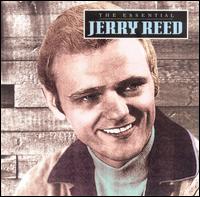 Also in 1969, Jerry Reed recorded his top 10 crossover hit "Amos Moses."
On this day in 1970, Brian Wilson made a rare appearance with the Beach Boys at the Whisky-A-Go-Go in Los Angeles. He lost his balance several times due to inner ear problems and had to be helped off the stage
On this day in 1971, the Elvis Presley concert at the Metropolitan Sports Center in Minneapolis was notable for two firsts: comic Jackie Kahane began his long stint as Presley's opening act, and Elvis ended the show with cape outstretched in a Christlike pose, a gimmick that became a staple of his live act.
On this day in 1972, British-born character actor Reginald Owen died at age 85 after a heart attack.  Featured in scores of big screen movies, he had a recurring role in just one TV series, 1969's The Queen & I.
.
Also this day in 1972, "The Jackson 5 Show," the group's second television special, aired in prime time on CBS.
On this day in 1974, actor Stafford Repp died at age 56 following a heart attack.  He is best remembered as the police chief with the Irish brogue on TV's Batman.
Also this day in 1974, The Eagles released what would soon become their first #1 single, "The Best of My Love."
On this day in 1976, Gordon Lightfoot's single, 'The Wreck of the Edmond Fitzgerald' hit #1 on the Billboard pop charts.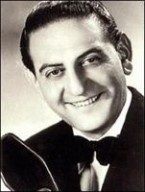 On this day in 1977, London Ont-born bandleader Guy Lombardo died at age 75.Guy Lombardo and His Royal Canadians ('the sweetest music this side of heaven') were one of the most popular dance bands of 1920s through '50s and remain the only dance band to sell more than 100 million records.
Also this day in 1977,  Ozzy Osbourne quit Black Sabbath only to rejoin a few weeks later. He later quit again to pursue a solo career.
On this day in 1982, for the sake of his mental well-being Brian Wilson and The Beach Boys parted company on the orders of Wilson's new psychiatrist and caretaker, Dr. Eugene Landy.
On this day in 1986, Dick Clark registered for an initial public stock offering for his TV production company (DCP). On the registration form, he called his product "mind candy".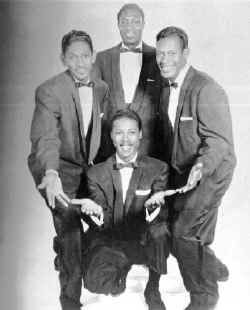 Also in 1986, bass singer Bobby Nunn, formerly of The Coasters, died of heart failure in Los Angeles at age 61. The group scored the 1958 No.1 single 'Yakety Yak', and the 1959 US No.2 single 'Charlie Brown'.
On this day in 1988, the Beach Boys hit #1 in the US with Kokomo. They set two music-chart records with this event. It was the longest span of #1 hits (24 years, 4 months since I Get Around) and the longest gap between #1 hits (21 years, 10 months since Good Vibrations).
.
Also this day in 1988, The Loco-Motion, by Kylie Minogue hit #4 on the Billboard Hot 100. Thus the song became the first to reach the top-5 for three different artists (Little Eva in 1962, Grand Funk in 1974).
On this day in 1989, singer SSgt. Barry Sadler (The Ballad Of The Green Berets) died from complications brought on by a strange gunshot wound to the head, suffered 14 months earlier in a Guatemalan taxi, perhaps during a robbery. He was aged just 49.
On this day in 1991, actor Fred MacMurray, who capped a big screeen career with the lead role in TV's My Three Sons for 8 years, died at age 84 of pneumonia & a multitude of health problems.
On this day in 1992, Tom Jones guest-starred on the "Marge Gets a Job" episode of Fox-TV's "The Simpsons," a move that revived his dormant career.
On this day in 1994, "Murder Was the Case", the soundtrack album from the motion picture of the same name, was the number-one album in the U.S. The album ran 73 minutes. The Snoop Doggy Dogg/Dr. Dre movie short which inspired it ran just 18 minutes.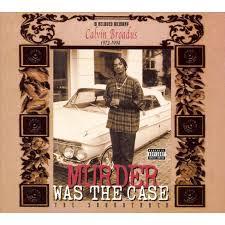 On this day in 1995, the Vancouver Grizzlies' began their short life in the NBA; the game was broadcast on both CKNW and AM730, and was telecast nationally on CTV.
On this day in 1996, jazz saxophonist, Eddie Harris died of bone cancer at age 62. Harris wrote most of the music for  "The Cosby Show."
On this day in 1999, the members of Van Halen announced that Gary Cherone was leaving the band. The musicians and the singer insisted that the departure was without rancor.
On this day in 2000, The Who guest-starred on the "A Tale of Two Springfields" episode of Fox-TV's "The Simpsons."
On this day in 2002, baritone singer and producer Billy Guy, for 10 years the lead vocalist with The Coasters (Searchin', Little Egypt, Run Red Run, Wait A Minute), died of cardiovascular disease at age 66.
On this day in 2003, singer Bobby Hatfield of the Righteous Brothers,   was found dead in a hotel room in Kalamazoo, Michigan, just 45 minutes before the duo was to perform. Hatfield was 63.  Cause of death .. an accidental cocaine-induced thrombotic heart attack.
On this day in 2005, noted rock guitarist & songwriter Link Wray, often called 'the father of the power chord,' died at age 76. Best remembered for his '58 instrumental hit "Rumble," Wray got the distorted guitar sound by punching holes in his speaker with a pencil.
On this day in 2005, Beach Boys singer Mike Love sued former leader Brian Wilson for using his likeness and the band trademark in Wilson's promotion of the SMiLE project, a reconstructed release of the band's legendary "lost" 1967 album.
On this day in 2006, Moose Jaw's career broadcaster Sid Boyling who began as a radio announcer in 1931, and rose to be GM at CHAB-TV, passed away at the age of 92.
On this day in 2007, writers went on strike against the film and TV industry. In their first walkout in nearly 20 years, Writers Guild of America members became noisy pickets outside the Today show in New York City. The strike lasted until Feb 12, 2008 and disrupted everything from late-night talk shows to soap operas.
Also this day in 2007, Jimi Hendrix was inducted into Nashville's Music City Walk of Fame.  It's a little known fact that Hendrix began his professional music career in Nashville during the early '60s following his discharge from the Army.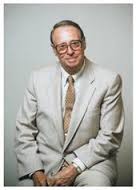 On this day in 2008, longtime Hamilton, Ont. radio-TV news and sports announcer Norm Marshall died at the age of 90.
Also in 2008, Edmonton-born, Burnaby-raised actor Michael J. Fox (Family Ties, Spin City) joined The Who onstage during a benefit concert for Parkinson's disease. Fox strapped on a guitar for the band's final song, "Magic Bus," telling the crowd, "This is almost worth getting Parkinson's for." The event raised $4.3 million for Michael's Foundation for Parkinson's Research.
On this day in 2009, Ozzy Osbourne was presented with the Legend of Live honor at the Billboard Touring Awards in New York.
On this day in 2010, actress Jill Clayburgh lost her long battle with leukemia at age 66.  She had recently been a cast member on ABC TV's Dirty Sexy Money, guested on Nip/Tuck, and earlier played the mother of Fox TV's Ally McBeal.
.
On this day in 2011, a molar extracted from the mouth of John Lennon fetched £19,000 (about $31,200) from a Canadian dentist at auction in the UK. The discolored tooth had been in the family of Lennon's former housekeeper, Dot Jarlett, since the mid-1960's.
On this day in 2012, Ted Curson, a trumpeter who moved fluidly between soulful postbop and volatile free jazz, both as a leader and as a sideman with Charles Mingus, Cecil Taylor and Archie Shepp, died at age 77.  The cause was heart failure.
Also in 2012, original drummer with KISS, Peter Criss' autobiography, "Makeup To Breakup: My Life In And Out Of KISS," debuted at #7 on the New York Times Hardcover Nonfiction Best Sellers List. Criss' memoir travels "from sex, drugs, and Rock 'n Roll to multiple brushes with death."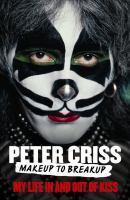 Still in 2012, to mark the 60th anniversary of the UK Singles Chart Official Charts Company published a chart listing all the 123 songs that had sold more than a million copies since it began in 1952. Elton John was at No.1 with Candle In The Wind, No.2 was Band Aid with Do they know it's Christmas? followed by Queen's Bohemian Rhapsody on 2.36million copies.
.
On this day in 2013, Lady Gaga split from Troy Carter, who had managed her since 2007. Carter was credited with masterminding some of Gaga's success, including her massive social media audience. She had 60 million Facebook fans and was amongst the top figures on Twitter with 40 million followers.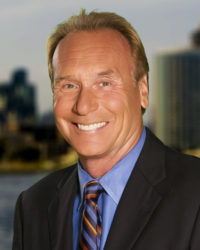 On this day in 2014, Larry Himmel, who entertained Southern California on radio and TV for more than 40 years, lost his battle with cancer at age 68.  Since 1979 he was a features, weather, humour and sports reporter for two San Diego TV stations.  Earlier in his career he had spun records at CJOM-FM in Windsor.
Also in 2014, Bruce Springsteen headlined the Stand Up For Heroes benefit show at Madison Square Garden. The event raises funds for injured service members and their families.
On this day in 2015, Ozzy Osbourne returned to San Antonio to apologize for urinating on the Alamo Cenotaph in '82. "Certainly, as a city, we feel very, very good about his efforts to come to our great city and apologize for the actions of a not-so-sober person," said District 1 Councilman Roberto Trevino. The apology was filmed for Ozzy's History Channel TV show.
On this day in 2018, the reality-TV game show Big Brother was seen for the last time in the UK.  Great Britain's Channel 5 had been running the show since 2000.
Also in 2018, the Queen biopic Bohemian Rhapsody had a $51.1 million opening and netted $141 million worldwide in its debut weekend. Also, the companion soundtrack landed at #22 on the Billboard 200 with opening week sales of 24,000 equivalent album units.
Today's Birthdays
Actor Harris Yulin (Ozark, Unbreakable Kimmy Schmidt, 24, WIOU) is 86.
Actor Chris Robinson (Stanley, General Hospital, Another World) is 85.
Actress Elke Sommer (The Love Boat, Forever Fernwood) is 83.
Singer Art Garfunkel is 82.
Actress Patricia Harty (Occasional Wife, Bob Crane Show, Search for Tomorrow) is 82.
Singer Peter Noone (Herman's Hermits) is 76.
Actor Armin Shimerman (Star Trek: Deep Space Nine) is 74.
Basketball Hall of Famer/TV analyst Bill Walton is 71.
Actor Nestor Serrano (24) is 68.
TV personality Kris Jenner (Keeping Up with the Kardashians) is 68.
Actor Eugene Lipinski (The Romeo Section, Fringe, Intelligence, DaVinci's City Hall) is 67.
Actress Elizabeth Bracco (The Sopranos) is 66.
Actor Robert Patrick (Scorpion, Appalachian Outlaws, True Blood, The Unit, The X Files) is 65.
Actress Mo Gaffney (Absolutely Fabulous, Run of the House, That 70's Show) is 65.
Vancouver-raised singer Bryan Adams is 64.
Actor Michael Gaston (The Leftovers, The Mentalist, Unforgettable) is 61.
Rocker Brian Wheat (Tesla-Psychotic Supper) is 60.
Actress Tatum O'Neal (Rescue Me, Dancing With the Stars) is 60.
Actress Andrea McArdle (Annie, Search for Tomorrow) is 60.
Model/actress Famke Janssen (How to Get Away with Murder, Nip/Tuck) is 59.
Rock singer Angelo Moore (Fishbone) is 58.
Actress Judy Reyes (Claws, Jane the Virgin, Devious Maids, Scrubs) is 56.
Actor Sam Rockwell (F is for Family, Prince Street) is 55.
Actor J.D. Evermore (Rectify, True Detective, Treme) ia 55.
Actor Seth Gilliam (The Walking Dead, Teen Wolf, The Wire) is 55.
Rock musician Mark Hunter (James) is 55.
Impressionist/actor Pat Kilbane (MADtv) is 54.
Actress Tamzin Outhwaite (EastEnders) is 53.
Country singers Heather and Jennifer Kinley (The Kinleys) are 53.
Actor Corin Nemec (Stargate SG1, Parker Lewis Can't Lose) is 52.
Rock musician Jonny Greenwood (Radiohead) is 52.
Country singer-musician Ryan Adams is 49.
Actor Sebastian Arcelus (Madam Secretary, House of Cards, Go Diego Go, Winx Club) is 47.
Actor Sam Page (Switched at Burth, Shark, Point Pleasant, American Dreams) is 47.
Actress/voicist Romi Dames (Hannah Montana, Winx Club, Bravoman) is 44.
Actor Luke Hemsworth (Westworld) is 43.
Actress/TV personality Megan Hauserman (Beach Heat Miami, Rock of Love: Charm School, I Love Money) is 42.
Actor Jeremy Lelliott (Seventh Heaven, Safe Harbour, Melrose Place) is 41.
Model/TV personality Alexa Chung (The Victoria's Secret Fashion Show) is 40.
Actress Elizabeth Rice (Mad Men) is 38.
Actress Roxy Olin (Brothers & Sisters, The City) is 37.
Actress Nikolette Noel (Dragon Wasps) is 37.
Guitarist Kevin Jonas of The Jonas Brothers is 36.
Actress Leila Mimmack (Home Fires) is 30.
Actress Madison McLaughlin (Arrow, Chicago PD, Major Crimes) is 28.
Actor Peyton Wich (Stranger Things)is 20.
Chart Toppers – Nov. 5
1946
Five Minutes More – Frank Sinatra South America, Take It Away – Bing Crosby & The Andrews Sisters Rumors are Flying – The Frankie Carle Orchestra (vocal: Marjorie Hughes) Divorce Me C.O.D. – Merle Travis
1955 Autumn Leaves – Roger Williams Only You – The Platters Sixteen Tons – Tennessee Ernie Ford That Do Make It Nice – Eddy Arnold
1964 Baby Love – The Supremes Last Kiss – J. Frank Wilson & The Cavaliers Let It Be Me – Betty Everett & Jerry Butler I Don't Care (Just as Long as You Love Me) – Buck Owens
1973 Midnight Train to Georgia – Gladys Knight & The Pips Keep on Truckin' – Eddie Kendricks Paper Roses – Marie Osmond We're Gonna Hold On – George Jones & Tammy Wynette
1982 Who Can It Be Now? – Men at Work I Keep Forgettin' (Every Time You're Near) – Michael McDonald Up Where We Belong – Joe Cocker & Jennifer Warnes Close Enough to Perfect – Alabama
1991 Romantic – Karyn White Cream – Prince & The N.P.G. Can't Stop This Thing We Started – Bryan Adams Anymore – Travis Tritt
2000 Arms Wide Open – Creed Most Girls – Pink Come On Over (All I Want Is You) – Christina Aguilera The Little Girl – John Michael Montgomery
2009 Down – Jay Sean featuring Lil Wayne Party in the U.S.A. – Miley Cyrus Use Somebody – Kings of Leon Only You Can Love Me This Way – Keith Urban
Today in Broadcast History compiled by Ron Robinson