ON THIS DAY in 1901
actor James Dunn was born in New York. His heyday was in movies of the 30's & 40's, but he also guest starred in episodic TV for the first 20 years of television, and was featured in the early series "It's a Great Life."  He died at age 65 Sept 3 1967 following abdominal surgery.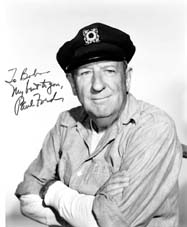 Also this day in 1901, actor Paul Ford was born in Baltimore. His seminal role was as Colonel Hall to The Phil Silvers Show's Sgt. Bilko.   He died April 12 1976 at age 74.
On this day in 1904, West Coast radio newscaster of the 30's & 40's Sam Hayes was born in Cooksville, Illinois.  He died at age 53 following a heart attack on July 28, 1958.
On this day in 1913, actor Burt Lancaster was born in New York City.  Although almost all of his efforts were for the big screen, he was in several TV movies and mini-series, notably On Wings of Eagles, Marco Polo,  & Moses the Lawgiver.  He was also the announcer for the pilot of the Fox series Cops.  Lancaster died Oct. 20 1994 after a heart attack.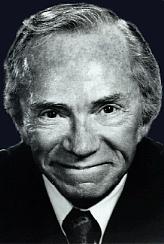 On this day in 1914, actor Ray Walston was born in New Orleans. He starred in the TV series My Favorite Martian, plus recurring roles on Picket Fences and Fast Times.  He died Jan 1 2001 at age 86, from lupus.
On this day in 1918, singer Janette Davis was born in Memphis.  She was the singing star of Arthur Godfrey Time (CBS Radio & TV) for 12 years, and the producer of Arthur Godfrey's Talent Scouts.  She died April 25 2005 at age 87.
On this day in 1920, KDKA in Pittsburgh went on the air as the first licensed commercial radio station in the US, broadcasting from a shack on top of a Westinghouse building. The first day featured results of the Cox-Harding US presidential election.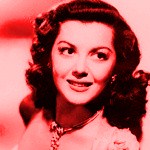 Also in 1920, actress Ann Rutherford was born in Toronto.  In radio, she replaced Penny Singleton in the title role on Blondie, and played Eddie Bracken's girlfriend.
On the big screen she was in the Andy Hardy series, and Gone with the Wind.  On TV she was the mother-in-law on The Bob Newhart Show, a panelist on early TV's Leave it to the Girls, along with some rare dramatic guest appearances.  She suffered decining health due to heart problems, and died June 11 2012 at age 91.
Still this day in 1920, supporting actor Lewis Charles was born in New York. He had recurring TV roles on the Feather & Father Gang, Adam 12, Richard Diamond, The Rifleman, etc.  He died Nov. 9 1979 at age 59, from cancer.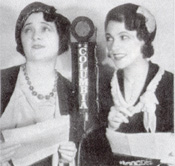 On this day in 1931,  the 15-minute daily drama "Myrt and Marge" was heard for the first time — at 7 pm on CBS radio. The program centered on two chorus girls who competed for the same parts and the same men. The creator and writer of the series, Myrtle Vail, also played the role of Myrt; and the original Marge was performed by Vail's daughter, Donna Fick. Three other performers played the part when Donna died giving birth. Myrt and Marge continued for 11 years, most of the time as part of the CBS daytime soap opera block.
On this day in 1935, the Sunday comic Jungle Jim began a two-decade-long run as a 15-minute weekly syndicated radio dramatization of the newspaper adventures.
On this day in 1936, a new Canadian Broadcasting Act created the Canadian Broadcasting Corporation; the CBC replaced the Canadian Radio Broadcasting Commission.  Vancouver outlet CRCV at 1100 AM broadcast its first night's programs from 5 to 10:45 pm.
Also this day in 1936, the British Broadcasting Corp. inaugurated "high-definition" television service from Alexandra Palace in London.
On this day in 1937, Grande Prairie (Alta.) first got local radio service as CFGP signed on at 1200 KHz with 100 watts. After five frequency changes over the years it has been on FM at 97.7 since 1996. 
On this day in 1954, radio station CFCW Camrose (Alta.) signed on with 250 watts on 1230 KHz. It became Canada's first full-time country music station six years later. Now, with 50,000 watts on 790 KHz, still playing country music, it is reputed to have more listeners than any other AM music station in Canada. 
On this day in 1955, the first pop song by Julie London appeared on the charts. London's smoky and sultry rendition of Cry Me a River stayed on the pop chart for five months, reaching as high as #9. Julie was Mrs. Jack Webb (Dragnet) and Mrs. Bobby Troup (songwriter, trumpeter).
Also in 1955, Tennessee Ernie Ford's "Sixteen Tons" first appeared on the charts. 
It eventually became one of the biggest-selling singles of its time.
On this day in 1956, a riot broke out at Fats Domino's concert in Fayetteville, North Carolina and police resorted to tear gas to deal with the ugly situation. Fats jumped out a window to avoid the melee. He and two other band members were slightly injured.
On this day in 1958, Billboard magazine introduced a new chart. It ranked the top singles in order, from number 1 to 100. Previously, only 30 records had been on the weekly hit list. It would take Casey Kasem to count 'em down backwards from #40 to #1 years later.
On this day in 1959, the tabloids had a field day as college professor Charles Van Doren, who won big money on the TV quiz show "21," admitted he'd been given questions & answers in advance.
On this day in 1963, Peter Paul and Mary started a five week run at No.1 on the Billboard album chart with 'In The Wind,' the group's second No.1 LP.
Also in 1963, Dion angrily left a taping of the BBC TV show "Ready Steady Go!" complaining that the show's go-go dancers were such a distraction they were affecting his performance.
On this day in 1964, the Royal Command Performance in London featured performances by Gracie Fields, Brenda Lee, Cilla Black, Bob Newhart, Lena Horne and Cliff Richards.
Also this day in 1964, the CBS corporation bought 80% of the New York Yankees baseball team for $11,200,000. The network later purchased the remaining 20%, then sold the team to George Steinbrenner in 1973.
On this day in 1966, Paul Revere And The Raiders appeared on the "Hizzoner the Penguin" episode of ABC-TV's "Batman."
On this day in 1967, the Beatles completed recording their next single 'Hello Goodbye' at Abbey Road studios in London, with a second Paul McCartney bass line. The McCartney song had been selected for the A-side for The Beatles next single, the flip side to be Lennon's 'I Am the Walrus.'
On this day in 1968,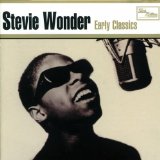 another biggie for Stevie Wonder went on sale. For Once in My Life reached #2 on the pop charts on December 28 of that year.
Also in 1968, Cream was presented with a platinum album for "Wheels Of Fire" at the Madison Square Garden stop of their farewell tour.
On this day in 1969, CBS-TV's Ed Sullivan Show featured The Band performing "Up On Cripple Creek."
On this day in 1970, four Gold Records were certified. The Rolling Stones earned gold for their  live album "Get Yer Ya-Ya's Out." Also awarded gold were Neil Young's "After The Goldrush," the Moody Blues' "Question of Balance,"  and "Live at Monterey" with Jimi Hendrix and soul great Otis Redding.
On this day in 1971, the No. 1 Billboard Pop Hit was "Gypsies, Tramps & Thieves" by Cher.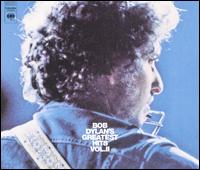 Also in 1971, Bob Dylan released the album "Bob Dylan's Greatest Hits, Volume 2."
On this day in 1973, the variety special "Barbra Streisand …and Other Musical Instruments" aired on CBS TV.  Ray Charles was the featured guest. On this day in 1974, the song "You Haven't Done Nothin'" by Stevie Wonder topped the charts but only for a week.
Also this day in 1974, the first of the former Beatles to try a nationwide concert tour, a George Harrison afflicted with laryngitis, played the first of what was supposed to be a 30-night tour at the Pacific Coliseum in Vancouver.  The schedule was cut short after a less-than-half-full house in Los Angeles.
Again, in 1974, "So Far," the album by Crosby, Stills, Nash and Young, rose to #1 in the U.S. It was the group's third #1 album.
On this day in 1978, a short-lived police drama David Cassidy: Man Undercover featuring the star of the earlier series The Partridge Family, debuted on NBC-TV.
On this day in 1980, the character Edith Bunker (played by Jean Stapleton)died on "All in the Family," leaving Archie a widower.
On this day in 1981, the No. 1 Billboard Pop Hit was "Private Eyes" by Daryl Hall & John Oates.
On this day in 1984, the father of soul singer Marvin Gaye was convicted of manslaughter in the shooting death of his son 7 months earlier. However the senior Mr. Gaye was found to be acting in self-defense, and was put on 5 years probation rather than doing prison time.
On this day in 1985, the South African government imposed severe restrictions on television, radio and newspaper coverage of unrest by both local and foreign journalists.
Also this day in 1985, for only the second time, a TV soundtrack LP topped the album charts. Miami Vice (title track by Jan Hammer) enjoyed a run of eleven weeks. The only other TV soundtrack LP to chart at #1 was Henry Mancini's Peter Gunn in 1959.
Still in 1985, Stevie Wonder went to No.1 on the US singles chart with 'Part-time Lover', his 9th US No.1.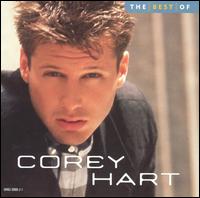 Again in 1985, Vancouver rocker Corey Hart's 'Boy In The Box'  peaked at #26 on the Billboard pop singles chart. 
On this day in 1986, voice actor/narrator Paul Frees (Boris Badenov) died suddenly of heart failure at age 66. In TV commercials, Frees was the original voice of the Pillsbury Doughboy and the squeaky voiced "sprout" in the Jolly Green Giant spots. He had remained much in demand in voice work until his death.
On this day in 1988, a Mexican radio station erroneously reported that Mike Tyson was killed in an automobile accident.
On this day in 1991, songwriter Mort Shuman died in London of complications following liver surgery at age 54. He had collaborated with Doc Pomus on such hits as Elvis Presley's "Little Sister," the Drifters' "Save the Last Dance for Me" and Dion and the Belmonts' "A Teenager in Love."
Also this day in 1991, Karyn White's 'Romantic' hit #1 for one week on the Billboard Hot 100.
Meantime, the Canadian rock group Crash Test Dummies' 'Superman's Song' peaked at #56 on the same Billboard chart.
On this day in 1992, 
CBC-TV scrapped its flagship newscast The National and The Journal, and started a new 9 pm newscast, Prime Time News; after ratings sagged, the show moved back to 10 pm two years later.
On this day in 1994, singer David Crosby of Crosby, Stills & Nash was hospitalized after suffering liver failure and was put on the waiting list for a liver transplant. Controversy ensued when Crosby had to wait only 18 days for a new organ, while the average joe was waiting on average more than 4.5 months.
On this day in 1996, Counting Crows went to No.1 on the US album chart with 'Recovering From Satellites'.
On this day in 1998, KCCF "HERITAGE" 1550 signed on the air to Vancouver and the Lower Mainland from Ferndale, Washington broadcasting "Classics of the Christian faith" with 70% traditional Christian music and hymns and 30% spoken word.   It replaced KNTR, which had been broadcasting Christian programming as a non-profit station since 1985. 
Also this day in 1998, CBS debuted the Ted Danson TV sitcom "Becker."
Also this day in 1998, President Clinton gave his first in-depth interview since the White House sex scandal to Black Entertainment Television talk show host and political commentator Tavis Smiley.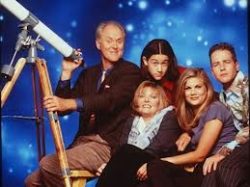 On this day in 1999, the 100th episode of "3rd Rock from the Sun" aired on NBC.
Also this day in 1999, NBA.com TV, a 24-hour TV network, was launched by the National Basketball Association. Commissioner David J. Stern said, "NBA.com TV represents the convergence of the Internet, television and basketball."
On this day in 2004, guitarist Eric Clapton collected his CBE from Buckingham Palace for his services to music.
On this day in 2005, Bon Jovi 's three month North American tour in support of their "Have A Nice Day" album got underway in Des Moines, Iowa.
On this day in 2007, Led Zeppelin's eagerly-awaited reunion concert in London was postponed for two weeks after guitarist Jimmy Page broke a finger. The tribute concert in honour of late Atlantic Records founder Ahmet Ertegun scheduled for 26 November would now take place on 10 December.  
Also in 2007, Ozzy Osbourne claimed his reputation had been tarnished after a party supposedly involving him was organized by US police officers to round up missing criminal suspects. Over 500 people in North Dakota with outstanding arrest warrants were sent invitations and more than 30 suspects turned up. Osbourne said it was "insulting" that his name had been used but police argued it was a "creative" way to fight crime. Ozzy had been selected because he was due to play a gig in a nearby arena, which was used to explain why he would supposedly have attending the party.
Still this day in 2007, Alice In Chains performed at Symphony Legacy, backed by the Northwest Symphony Orchestra.  It was the Seattle Symphony Guild organization's 10th anniversary benefit concert, in aid of the Seattle Children's Hospital and Regional Medical Center.
On this day in 2008, Bruce Springsteen introduced "Workin' On A Dream" in front of 80,000  in Cleveland during his final rally in support of Democratic presidential nominee Barack Obama.
On this day in 2009, Ozzy and Sharon Osbourne were special guest hosts on WWE Raw, the USA cable network's professional wrestling rumpus.
On this day in 2010, David Gilmour's guitar sound on Pink Floyd's '79 track "Comfortably Numb" was named by Guitarist magazine as the song with the 'greatest guitar tone of all time'. "Voodoo Child (Slight Return)" by Jimi Hendrix was #2.
On this day in 2011, we lost two of TV's most popular supporting actors. Leonard Stone who appeared in more than 120 shows over a 50 year period, lost his battle with cancer at age 87.
Sid Melton, who had recurring roles on The Danny Thomas Show, Green Acres, Captain Midnight and The Golden Girls, died of pneumonia at age 94.
Also this day in 2011, Detroit Lions fans launched an online petition to replace Nickelback as the halftime entertainment during the football team's Thanksgiving Day game against the Green Bay Packers. Organizers stated that Detroit has many great performers (Bob Seger, Aretha Franklin, Alice Cooper, Kid Rock, etc.) to showcase the city's musical contributions and they didn't think a performance by a Canadian band was appropriate. Despite 55,000 supporters, the petition failed.
On this day in 2012, Aerosmith's Steven Tyler and Joe Perry appeared on ABC's The View to promote their album, "Music From Another Dimension."
Also in 2012, Bruce Springsteen, Bon Jovi, Billy Joel, Christina Aguilera, Mary J. Blige, Jimmy Fallon, Steven Tyler, Joe Perry and Sting played a televised benefit concert titled "Hurricane Sandy: Coming Together" on NBC for victims of the hurricane. NBC's Matt Lauer hosted the show which was a fundraiser for the American Red Cross.
On this day in 2014, the UK clarinetist known as Mr. Acker Bilk succumbed to bladder cancer at age 85.  He became a hugely popular figure via his 1962 recording of Stranger On The Shore, which was one of the bestselling records of the 20th century.
On this day in 2015, country singer Tommy Overstreet died of a variety of ailments at age 78.  In the 1970's he scored five top five hit singles on the Billboard country charts and 11 top 10 singles.
On this day in 2016, standup comic Max Alexander, who had the distinction of performing on three different eras of NBC-TV's Tonight Show (hosted by Johnny Carson, Jay Leno and Conan O'Brien), died of throat cancer at age 63.
Also in 2016, the third season of WGN America's original drama series Salem, featuring Marilyn Manson, premiered.
On this day in 2017, Discovery Communications in the U.S. reported an accelerating decline in subscribers to its channels, a sign that the unraveling of the cable television bundle was picking up speed.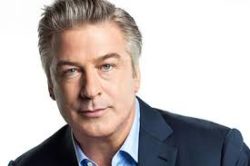 On this day in 2018, actor Alec Baldwin was arrested after he allegedly assaulted a driver during an argument over a Manhattan parking spot.  Baldwin is best known for his send-up of President Trump on NBC's Saturday Night Live, for his co-starring role on the sitcom 30 Rock, and for hosting the latest version of Match Game on ABC.
Also in 2018, Roy Hargrove, Grammy-winning jazz trumpeter, suffered cardiac arrest and died at the much-too-young age of 49.
Still in 2018, the Queen biopic film "Bohemian Rhapsody" opened in theaters. Rami Malek starred as frontman Freddie Mercury.
Today's Birthdays
Portland-born actress Rachel Ames (General Hospital, Line Up) is 94.
TV political commentator/Presidential candidate Patrick Buchanan (McLaughlin Group, CNN Crossfire) is 85.
Actress Stefanie Powers (Hart to Hart, Hollywood Wives) is 81.
Singer/songwriter/guitarist/actor J. D. Souther (Nashville) is 79.
Actress Kate Linder (The Young and the Restless) is 76.
Actor David Andrews (The Whispers, Justified, JAG) is 71.
Singer Maxine Nightingale is 71.
Actor Michael Bailey Smith (Charmed, My Name is Earl) is 66.
Rock musician Carter Beauford (The Dave Matthews Band) is 65.
Actor Peter Mullan (Ozark, Quarry, Top of the Lake( is 64.
Edmonton-born singer-songwriter k.d. lang is 62.
Actress Janet Gunn (Silk Stalkings) is 62.
Actress Jenny Robertson (Reno 9-1-1, Rude Awakening, Maggie Winters) is 60.
Rock musician Bobby Dall (Poison) is 60.
Actress Lauren Luna Vélez (Dexter, Ugly Betty, New York Undercover) is 59.
Actor David Schwimmer (Feed the Beast, American Crime Story, Friends, Band of Brothers, LA Law) is 57.
Actor Sean Kanan (The Bold and the Beautiful, General Hospital, The Young and the Restless) is 57.
Actor Chris Williams (Silicon Valley, The Great Indoors, Satisfaction) is 56.
Rhythm-and-blues singer Alvin Chea (Take 6) is 56.
Jazz singer Kurt Elling is 56.
North Vancouver-born actress Samantha Ferris (Supernatural, the 4400) is 55.
Bassist Fieldy of Korn is 54.
Actress Meta Golding (Dark Blue, Criminal Minds, Day Break) is 53.
Actress Marisol Nichols (Riverdale, GSB, The Gates, 24) is 52.
Rock singer-musician John Hampson (Nine Days) is 52.
Actress Samantha Womack (EastEnders) is 51.
Actress Marisol Nichols (Riverdale, Teen Wolf, GCB, The Gates, 24, Blind Justice) is 50.
Actor Michael Wayne Foster (Bad Timing, The Thundermans) is 49.
Singer Timothy Christian Riley of Tony! Toni! Tone! is 49.
Rapper Nelly is 49.
Rapper Prodigy (Mobb Deep) is 49.
Actor/voicist Danny Cooksey (Diff'rent Strokes, Kick Buttowski: Suburban Daredevil, Xiaolin Showdown) is 48.
Seattle-born guitarist Chris Walla of Death Cab For Cutie is 48.
Actor Jason Cerbone (The Sopranos, Law & Order: SVU) is 46.
Actress Reshma Shetty (Royal Pains) is 46.
Actor Randy Harrison (Queer As Folk) is 46.
Actress Gabriella Pession (Crossing Lines) is 46.
Actor Whit Hertford (Midnight Patrol: Adventures in the Dream Zone) is 45.
Actress Erika Flores (Dr. Quinn Medicine Woman) is 44.
Actress Vanessa Ray (Blue Bloods, As The World Turns) is 43.
TV personality Karamo Brown (Queer Eye, Dancing w/the Stars) is 43.
Actress Brittany Ishibashi (Emily Owens M.D., Ghostfacers) is 43.
Actress Alycia Ochse (General Hospital, Hot Hot Los Angeles, The Flip Side) is 43.
Vancouver-born actress Katherine Isabelle (The Arrangement, Hannibal, Being Human, DaVinci's Inquest) is 42.
Toronto-born actress/musician Tamara Hope (Murdoch Mysteries, Good God, Whistler, Guinevere Jones) is 37.
Country singer Erika Jo (Nashville Star) is 37.
Actress Hannah Hart (16-Bit High School, Electra Woman and Dyna Girl) is 37.
Actress/singer Katelyn Tarver (Big Time Rush, Secret Life of the Am. Teenager) is 34.
Actor/singer Kendall Schmidt (Big Time Rush) is 33.
Actor Brandon Soo Hoo (From Dusk to Dawn, Incredible Crew) is 28.
Chart Toppers – Nov. 2
1952 You Belong to Me – Jo Stafford Wish You Were Here – Eddie Fisher I Went to Your Wedding – Patti Page Jambalaya (On the Bayou) – Hank Williams
1961 Runaround Sue – Dion Big Bad John – Jimmy Dean I Love How You Love Me – The Paris Sisters Walk on By – Leroy Van Dyke
1970 I'll Be There – The Jackson 5 We've Only Just Begun – Carpenters Fire and Rain – James Taylor Run, Woman, Run – Tammy Wynette
1979 Rise – Herb Alpert Pop Muzik – M Dim All the Lights – Donna Summer All the Gold in California – Larry Gatlin & The Gatlin Brothers
1988 Groovy Kind of Love – Phil Collins Kokomo – The Beach Boys Wild, Wild West – The Escape Club Gonna Take a Lot of River – The Oak Ridge Boys
1997 Something About the Way You Look Tonight/Candle in the Wind 1997 – Elton John You Make Me Wanna… – Usher How Do I Live – LeAnn Rimes Everywhere – Tim McGraw
2006 Too Little Too Late – JoJo Far Away – Nickelback Lips Of An Angel – Hinder I Loved Her First – Heartland
Today in Broadcast History compiled by Ron Robinson