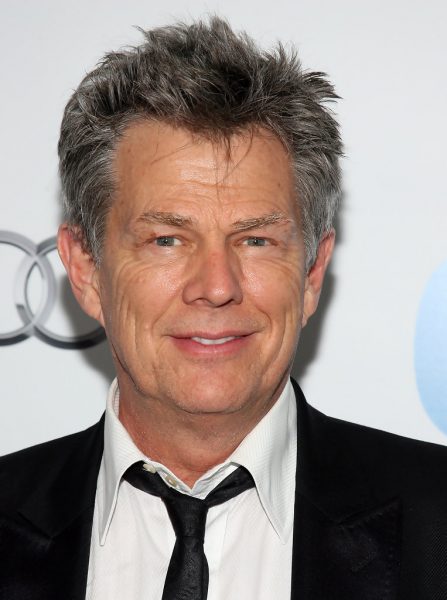 HAPPY 74th TO VICTORIA-BORN MUSIC PRODUCER/COMPOSER/IMPRESSARIO DAVID FOSTER!!
ON THIS DAY in 1880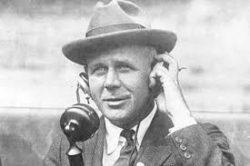 sportswriter Grantland Rice 
was born in Murfreesboro Tennessee.  He was with the NY Herald Tribune when he was pressed into service as a broadcaster; he was at the mike for the first World Series game to be aired (KDKA 1921) and the first complete World Series (WJZ 1922.) He died July 13 1954 at age 73.
On this day in 1894, the publication, Billboard Advertising, made it to desks for the first time. The weekly periodical cost 10 cents. A subscription to the magazine currently costs about $250 US a year and is known as Billboard, the longtime bible of the radio and music industries.
On this day in 1919, newsman John Secondari was born in Rome Italy. He was a CBS foreign correspondent, then later a news executive and documentary producer for ABC. He died in 1975 at age 55, after garnering some 20 Emmy and three Peabody awards.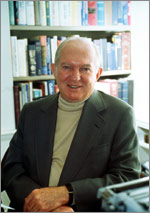 On this day in 1920, newspaperman James J Kilpatrick was born in Oklahoma City. A conservative columnist who supported school segregation in the 1950's, he gained fame in the 70's as a Point-Counterpoint contributor on CBS' 60 Minutes, opposite first Nicholas von Hoffman and then Shana Alexander. He died of congestive heart failure Aug. 15 2010 at age 89.
On this day in 1926, actress/TV personality Betsy Palmer 
was born Patricia Bromek in suburban Chicago.  She was a panelist on TV's I've Got a Secret and Masquerade Party, a hostess on NBC's Today show and Girl Talk, and an actress on Playhouse 90, Knots Landing, Number 96 & As the World Turns.  She is probably best known today as Jason's mother in the Friday the 13th movie series.  Ms. Palmer died of natural causes May 29 2015 at age 88.
On this day in 1934, Edmonton radio station CFRN was licensed. At the same time Taylor & Pearson began programming the Edmonton Journal station, CJCA.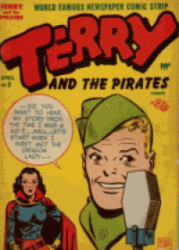 On this day in 1937, the first broadcast of the 15-minute daytime drama about an orphanage "Hilltop House" aired on CBS radio. It continued for 20 years! Over on NBC radio, the comic strip character Terry and the Pirates debuted as a Mon-Fri adventure strip in the kiddies' hour. It continued intermittently on various networks for 11 years.
On this day in 1940, songwriter/singer Barry Sadler was born.  His smash hit was The Ballad of the Green Berets, base on his experience in the Vietnam War.  He died Nov 5, 1989 at age 49, a year after being shot in the head & lapsing into a coma.  Was it suicide ..or random violence?
On this day in 1946, radio station WABC New York became WCBS, while WEAF changed its call letters to WNBC.
The same day closer to home, Medicine Hat Alberta got its first local radio as CHAT signed on to 1270 KHz with 1000 watts.
On this day in 1947, Eddy Arnold began a 21-week run at #1 on U.S. country music charts with I'll Hold You in My Heart (Till I Can Hold You in My Arms). It was the biggest hit of Arnold's illustrious career. On this day in 1952, the first English-language hockey telecast in Canada originated on the CBC's Toronto station CBLT.
The one-and-only Foster Hewitt  called the play-by play as the Maple Leafs edged Boston 2-1. Also this day in 1952, Toronto Mayor Lamport debated with opponent Nathan Phillips in the first political debate on Canadian TV.
On this day in 1954, Peace River radio CKYL signed on with 1000 watts on 630 KHz. 
Also this day in 1954, Bilboard's list of Most Promising New Country or Hillbilly singers showed Elvis Presley at #8.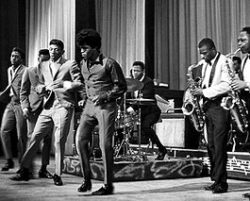 On this day in 1955, the "Famous Flames," featuring James Brown, recorded "Please, Please, Please" at radio station WIBB in Macon, Georgia.
On this day in 1956, Elvis Presley bought a new Harley Davidson motorbike.  Elvis was subsequently seen all over Memphis with actress Natalie Wood on the back.
On this day in 1959, Elvis Presley's current stint in the Army meant that, for the first time in nearly five years, there was no Elvis single on the Billboard charts.
Also in 1959, Ray Charles left Atlantic Records after signing with the ABC-Paramount label. On this day in 1960, Elvis Presley released his next #1 single, "Are You Lonesome Tonight?"
On this day in 1962, "The Lucy Show" starring Lucille Ball premiered on CBS.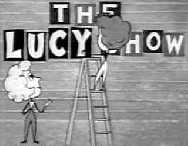 Also this day in 1962, CFTK TV went on the air in Terrace and Kitimat as a CBC TV affiliate.
Still this day in 1962, the No. 1 Billboard Pop Hit was "He's a Rebel" by The Crystals. The actual singers on the record weren't the Crystals, but a trio of backing singers known as the Blossoms.
Again in 1962, The Beatles returned to the Star Club in Hamburg. Little Richard was also on the bill and taught Paul McCartney his "wail." A bootleg recording of these shows was released years later.
On this day in 1963,  columnist & society hostess Elsa Maxwell died at age 80. Billed as the world's best party giver she had her own show on network radio, and was an eccentric regular guest with Jack Paar on his TV chat shows.
Also this day in 1963, Canada's wartime national radio news voice, and the star of NBC TV's Bonanza, Lorne Greene waxed his spoken word record hit "Ringo." 
Still in 1963, The Rolling Stones issued their second single "I Wanna Be Your Man," written by John Lennon and Paul McCartney.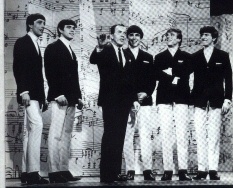 On this day in 1964, the British Invasion continued as the Dave Clark Five performed "Glad All Over" on "The Ed Sullivan Show." The host told the audience that unlike the Rolling Stones, the DC5 were "nice, neat boys."
On this day in 1965, The Rolling Stones' concert in Rochester, New York, ended early after 3,000 crazed fans stormed the stage just seven minutes into the show. The near-riot and continued unruliness caused local police to cancel the concert after just six songs.
On this day in 1966, Elvis Presley had three albums certified Gold: his debut album "Elvis Presley," plus "Elvis Golden Records Vol. 2 & 3."
On this day in 1967, English actress Benita Hume, Ronald Coleman's wife & co-star on NBC radio's "The Halls of Ivy," died at age 61.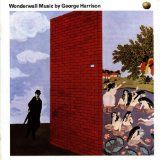 On this day in 1968, George Harrison's soundtrack LP, Wonderwall, was released. It was the first solo album by one of The Beatles. The album was also the first on the new Apple label.
On this day in 1969, Abbey Road, by The Beatles, became their 13th #1 album in North America. 
Although Let It Be was the last Beatles album of new material to be released, Abbey Road was, in fact, the last album The Beatles recorded. It remained number one for eleven weeks.
Also this day in 1969, Elvis Presley's comeback was complete as his "Suspicious Minds"  hit the top of the pop charts in North America. It was his first #1 single since Good Luck Charm in 1962 and his last #1 entry.
On this day in 1970, ABBA, then known as the Festfolk Quartet, played their first concert at a restaurant in Gothenburg, Sweden.
On this day in 1974, the No. 1 Billboard Pop Hit was "You Haven't Done Nothin" by Stevie Wonder. The Jackson Five sing backup vocals on the song.
On this day in 1975, actress Doro Merande (That Was The Week That Was, Valiant Lady) died at age 77. Still this day in 1975, Elton John's Island Girl hit number one on the Billboard Hot 100 chart. The song parked itself at the top of the hit heap for 3 weeks.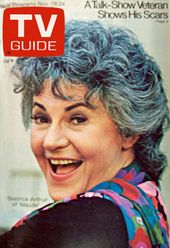 On this day in 1976, the 100th episode of "Maude" aired on CBS.
On this day in 1982, actor James Broderick, the father of actor Matthew Broderick, who himself played the father on ABC-TV's Family, succumbed to cancer at age 55.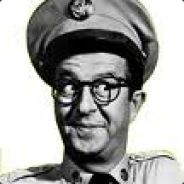 On this day in 1985, comedic actor Phil Silvers  (TV's Sgt Bilko) died at age 74 after a heart attack in his sleep.
On this day in 1986, voice actor Paul Frees (Bullwinkle, Dudley Do-Right, Pink Panther) died at age 66.
Also this day in 1986, Boston's "Third Stage" album hit the big time as it became the number one album in the U.S.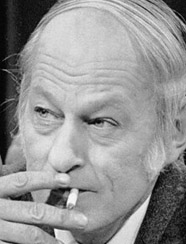 On this day in 1987, broadcast journalist/politician Rene Levesque died in Montreal at age 65 following a massive heart attack. He had been leader of the separatist Parti Quebecois and Premier of Quebec (1976-1985).  He started in radio in 1941, was a war correspondent with US forces during World War II, then joined Radio-Canada in 1946 as radio and TV reporter.  He hosted the very popular TV show Point de Mire.
On this day in 1989, Bellingham's KNWR 104.3 FM became KAFE 104.3 (the Soft Rock Kafe) with an adult contemporary sound receivable all over southwest BC.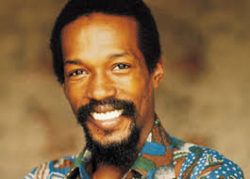 On this day in 1991, former lead singer with The Temptations Eddie Kendricks was released from an Atlanta hospital after having a cancerous lung removed. Nevertheless he lost his battle with the disease 11 months later.
On this day in 1993, rapper Flavor Flav of the group Public Enemy was arrested for allegedly trying to shoot another man in a dispute over a woman. Police charged the rapper, whose real name is William Drayton, with attempted murder.
On this day in 1994, supporting actor Noah Beery Jr.(Rockford Files, Yellow Rose, Doc Elliot) died at age 81 from a cerebral thrombosis.
On this day in 1998, longtime CKNW broadcaster Hal Davis, who rose through the ranks from Copy Chief to be General Manager, died at age 74.  He had read the 8 am news for 35 years! On this day in 1999.
 singer Celine Dion was inducted into the Canadian Broadcast Hall of Fame during the Canadian Association of Broadcasters' Gold Ribbon Awards gala in Montreal. Dion joined Bryan Adams and Anne Murray for the accolade.
On this day in 2000, The Beatles album  "1" topped the Billboard pop album chart. Even though the songs on this collection of 27 former #1 hits were all over 30 years old, The Beatles once again demonstrated their lasting appeal.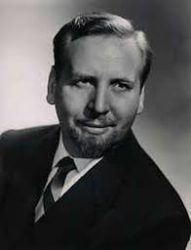 On this day in 2005, pianist & bandleader Skitch Henderson died at age 87. On radio he was a sometime musical director for Frank Sinatra and Bing Crosby; he was the original orchestra leader on the NBC TV Tonight Show with Steve Allen, went with Steve to his prime time shows, and returned to Tonight for Johnny Carson's early years.
Also in 2005, Jim Pattison announced the purchase of Island Radio stations CHWF-FM and CKWV-FM Nanaimo, CIBH-FM and CHPQ-FM Parksville, CKLR-FM Courtenay and CJAV-FM Port Alberni. The CRTC approved the deal the following June.
On this day in 2006, actress Bettye Ackerman, a co-star of the 60's TV medical drama Ben Casey, died of complications from a stroke and Alzheimer's disease at age 82.
Also this day in 2006, during a concert appearance in Uniondale, NY, Elton John railed loudly about the lack of promotion his label (Universal Records) was providing for his album "The Captain & the Kid." "This album has gotten some of the best reviews of my career, and my record company has done absolutely nothing," John told the crowd. "They're useless."
On this day in 2007, winners at this year's MTV Europe Music Awards held in Munich, Germany included Canadian Avril Lavigne who was named best solo artist, and her song Girlfriend was voted most addictive track.
Also this day in 2007, Linkin Park contributed $50,000 to Direct Relief International, a non-profit organization based in Santa Barbara, to help Southern California recover from wildfires that devastated the region.
Still in 2007, the fifth annual in TO The Heart U2 Fan Festival opened in Toronto. Proceeds from the three-day event benefitted the African Well Fund.
On this day in 2008, Peruvian soprano Yma Sumac succumbed to colon cancer at age 86.  In the 1950's she had burst onto the North American pop culture scene with her astonishing 4-and-a-half octave vocal range.
Also this day in 2008, the original drummer for Frank Zappa and the Mothers of Invention, Jimmy Carl Black succumbed to lung cancer at age 70.
Still in 2008, Kenny Chesney went to No.1 on the US album chart with 'Lucky Old Sun,' the country singer's thirteenth studio album.
On this day in 2010, popular TV announcer (and LA radio DJ) Charlie O'Donnell, who worked the Wheel Of Fortune, The Newlywed Game, The Dating Game, American Bandstand and the Gong Show, died in his sleep of heart failure at age 78.  He also had announced the American Music Awards, the Emmy Awards and the Academy Awards.
Also in 2010, veteran actor Bruce Dern, at age 74, was awarded the 2,419th star on the Hollywood Walk of Fame.
Still in 2010, The Grateful Dead's "30 Days Of Dead" celebrations began. In a show of appreciation for their fans, the Dead made available a free downloadable track every day in November.
On this day in 2011, Stevie Wonder was honored at the Never Again Peace Concert in Hollywood, for his role as a United Nations Messenger of Peace.
Also in 2011, according to a survey conducted by Tastebuds.fm, Vancouver-based Nickelback was the biggest musical turnoff. Of the twelve acts up for consideration, Nickelback, with 13% of the vote, beat out Justin Bieber, Lady Gaga and Coldplay.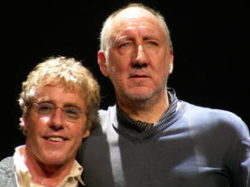 On this day in 2012, The Who, including original members Roger Daltrey and Pete Townshend, launched their first North American tour in four years, in Sunrise Fla.
On this day in 2014, Wayne Static, the frontman and founder of the California metal act Static-X, died in his sleep at age 48, due to a lethal combination of prescription drugs and alcohol.
On this day in 2015, Fred Thompson, a former U.S. senator, GOP presidential candidate, Watergate attorney and actor who starred on NBC-TV's "Law and Order," died due to non-Hodgkin's lymphoma at age 73.
On this day in 2016, Vancouver-born comedian Dave Broadfoot, early star of CBC radio & TV's Royal Canadian Air Farce, died at age 90. 
On this day in 2017, Katie Lee, a free-spirited folk singer who found her mission as a performer and writer protesting the loss of Glen Canyon's spectacular beauty to a dam on the Colorado River, died at age 98.
Also in 2017, Fox TV (and ESPN Radio) broadcast the 7th & deciding game of baseball's World Series as Houston Astros downed the Los Angeles Dodgers 5-1.
On this day in 2018, Slipknot's "All Out Life" garnered 3.4 million YouTube views in the first 24 hours after its release – the band's best-ever showing.
Today's Birthdays
Country singer Bill Anderson is 86.
Actor Robert Foxworth (Falcon Crest, Storefront Lawyers, LateLine) is 82.
Country singer and former Texas gubernatorial candidate Kinky Friedman is 77.
Actress Anna Stuart (Another World) is 75.
Victoria-born composer/record producer David Foster is 74.
Actress Belita Moreno (George Lopez, Perfect Strangers) is 74.
Actress Jeannie Berlin (The Night Of) is 74.
Pop singer-musician Dan Peek (America) is 74.
Rhythm-and-blues musician Khalis Bayyan (aka Ronald Bell) (Kool and the Gang) is 74.
Country singer-songwriter-producer Keith Stegall is 71.
Singer Lyle Lovett is 67.
Actress Rachel Ticotin (American Family, Skin) is 65.
Rock musician Eddie MacDonald (The Alarm) is 64.
Actress Helene Udy (Dr. Quinn Medicine Woman, As the World Turns) is 61.
Actress Lauren-Marie Taylor (Loving, Ryan's Hope) is 61.
Rock singer Anthony Kiedis (Red Hot Chili Peppers) is 61.
Pop singer-musician Mags Furuholmen (A-ha) is 61.
Rock musician Rick Allen (Def Leppard) is 60.
Country singer "Big Kenny" Alphin (Big and Rich) is 60.
Singer Sophie B. Hawkins is 59.
Actor Ilia Volok (General Hospital) is 58.
Rapper Willie D (Geto Boys) is 57.
Country musician Dale Wallace (Emerson Drive) is 54.
Actress Alla Korot (Another World, All My Children) is 53.
Actress Toni Collette (Hostages, United States of Tara) is 51.
Actress/TV personality Jenny McCarthy (The View, Jenny, One on One) is 51.
Rock musician Andrew Gonzales is 51.
Actor David Berman (CSI: Crime Scene Investigation) is 50.
Rock singer Bo Bice (American Idol runnerup) is 48.
Mount Vernon (Wash.)-born actor Chad Lindberg (CSI: New York, Supernatural) is 47.
Actor Logan Marshall-Green (Dark Blue, The OC, 24) is 47.
BC-born drummer for Marianas Trench Mike Ayley is 46.
Former Destiny's Child singer LaTavia Roberson is 43.
Actor Matt Jones (Mom, Breaking Bad) is 42.
Actress Natalia Tena (Game of Thrones) is 39.
Seattle-raised actor Penn Badgley (Gossip Girl, Bedford Diaries) is 37.
Actress Julia Yorks (The Adventures of Puss in Boots) is 36.
Toronto-born actor Jordan Johnson-Hinds (Suits, Letterkenny, Teenagers) is 35. 
Actor Anthony Ramos (She's Gotta Have It) is 32.
Actor/singer/drummer Alex Wolff (The Naked Brothers Band, In Treatment) is 26.
Actor Max Burkholder (Parenthood) is 26.
Chart Toppers – Nov. 1
1951 Because of You – Tony Bennett I Get Ideas – Tony Martin The World is Waiting for the Sunrise – Les Paul & Mary Ford Always Late (With Your Kisses) – Lefty Frizzell
1960 Save the Last Dance for Me – The Drifters My Heart Has a Mind of Its Own – Connie Francis You Talk Too Much – Joe Jones Alabam – Cowboy Copas
1969 Suspicious Minds – Elvis Presley Wedding Bell Blues – The 5th Dimension Baby It's You – Smith The Ways to Love a Man – Tammy Wynette
1978 Hot Child in the City – Nick Gilder You Needed Me – Anne Murray Reminiscing – Little River Band Let's Take the Long Way Around the World – Ronnie Milsap
1987 Bad – Michael Jackson Causing a Commotion – Madonna I Think We're Alone Now – Tiffany Right from the Start – Earl Thomas Conley
1996 Macarena (bayside boys mix) – Los Del Rio It's All Coming Back to Me Now – Celine Dion No Diggity – Blackstreet (Featuring Dr. Dre) Like the Rain – Clint Black
2005 Gold Digger – Kanye West Because Of You – Kelly Clarkson My Humps – Black Eyed Peas Better Life – Keith Urban
Today in Broadcast History compiled by Ron Robinson