ON THIS DAY in 1896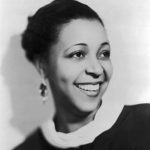 actress/singer Ethel Waters was born in Chester Pennsylvania.  While the highest-paid actor on Broadway in the mid-1930's she headed up her own national radio show, and guested on others. At the beginning of TV she starred as the black maid 'Beulah' in the series of that name, then accepted occasional guest dramatic roles for the next 20 years, plus singing on Ed Sullivan & the Hollywood Palace. Ms. Waters died Sep 1, 1977 at age 80 from heart problems.
On this day in 1912,  actress & singing cowgirl Dale Evans was born (Frances Butts) in Uvalde Texas. She was Roy Rogers' partner in life, the movies, radio & TV.  Dale wrote Roy's theme song, Happy Trails to You. She died at age 88 on Feb 7, 2001 of congestive heart failure.
On this day in 1922, actress Barbara Bel Geddes was born in New York City. While she began guesting on TV dramas from the start of the TV era her signature series role was as matriarch Miss Ellie on Dallas, for which she won an Emmy in 1980.    She died from lung cancer Aug 8, 2005 at age 82.
Also this day in 1922, jazz sax man Illinois (Battiste) Jacquet was born in Broussard Louisiana.  He played the honking tenor sax on Lionel Hampton's Flying Home.  He also played with the big bands of Cab Calloway & Count Basie.  He died of a heart attack July 22 2004 at the age of 81.
On this day in 1930, William 'Count' Basie recorded perhaps his only vocal, singing Somebody Stole My Gal with Bennie Moten's orchestra, on Victor.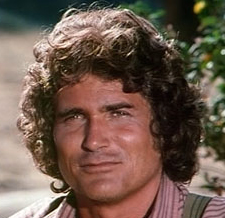 On this day in 1936, actor/writer/producer/director Michael Landon was born (Eugene Orowitz) in Forest Hills New York.   His TV career ran from success to success, from 'Bonanza' to 'Little House on the Prairie' to 'Highway to Heaven.'  He died July 1, 1991 at age 64 due to pancreatic cancer.
On this day in 1942, actor David Ogden Stiers was born in Peoria Illinois, but was largely raised in Oregon. In 1977, he was cast as Major Charles Emerson Winchester III on the CBS-TV series M*A*S*H, a role he would portray until the series' conclusion in 1983 and which earned him two Emmy nominations. He appeared prominently in the 1980s as the District Attorney in several Perry Mason TV films, and voiced a number of Disney characters during the 1990s and 2000s.   He succumbed to bladder cancer March 3 2018 at age 75.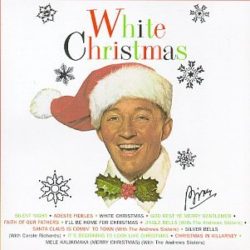 "White Christmas" by Bing Crosby hit #1 for 11 weeks on Billboard's Pop music chart.  It would reach #1 again for 2 weeks at Christmas, 1945 and for 1 week at Christmas, 1946.  It would continuously chart for many Christmases and be the most charted song of all time. Also this day in 1942, CBS radio debuted Thanks to the Yanks, a wartime themed game show starring Bob Hawk, the quizmaster who had introduced Take it Or Leave It to radio, the original $64 Question show.
On this day in 1948, the private eye show "Rocky Jordan" began a two-year run on the CBS West Coast radio network.  In the summer of '51 movie star George Raft took over the lead role for a 10-week run on the full CBS web.
On this day in 1950, comic/actor John (Franklin) Candy  was born in Toronto.  He was perhaps the biggest star to emerge from the SCTV Network series, where he performed from 1977-83 as TV personality Johnny La Rue, ghoulish Dr. Tongue and polka clarinetist Yosh Shmenge. Candy died March 4 1994 after a heart attack, at age 43.
On this day in 1952, pianist Johnnie Johnson hired 26 year old Chuck Berry as a guitarist in his band. While playing evening gigs in the St. Louis area, Berry kept his day job as a hairdresser for the next three years.
On this day in 1953, NBC televised Carmen on Opera Theatre — in living color. It was the first major opera broadcast in anything other than black and white.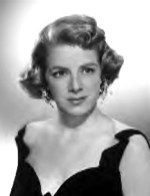 On this day in 1954, the No. 1 Billboard Pop Hit was "This Ole House" by Rosemary Clooney.
On this day in 1957, Regina, Saskatchewan's Exhibition Auditorium hosted Alan Freed's "The Biggest Show Of Stars For 1957." Admission was just $2.50. The concert cast included Paul Anka, Chuck Berry, Fats Domino, Buddy Holly and the Crickets, the Everly Brothers, Frankie Lymon, Eddie Cochrane, Clyde McPhatter, LaVern Baker, the Drifters, Buddy Knox, and Jimmy Bowen.
On this day in 1958, The Flamingos were in New York to record what would become their biggest selling hit, the Harry Warren/Al Dubin standard "I Only Have Eyes For You."
On this day in 1959, the Quarry Men decided to change their name to Johnny and the Moondogs, as they auditioned for the BBC's Carrol Levis show. The Quarry Men featured John Lennon, Paul McCartney and George Harrison.
On this day in 1960 at 4:45 pm, CHAN TV Channel 8 signed on as Vancouver's first independent TV station.  Within 2 years it would move from its small studios on Seymour Street in downtown Vancouver to Lake City in Burnaby.  In a year it would become a member of the brand new CTV TELEVISION NETWORK.

   
 In 1968, the very popular "News Hour" started from 6-7 pm nightly.  Over the next 17 years as it built over 100 rebroadcast transmitters throughout the province, it became known as BCTV. It is now branded simply as Global TV.
 
Also in 1960, the Everly Brothers recorded their next Top 10 hit "Ebony Eyes" for Warner Brothers Records.
.
On this day in 1963, the Beatles returned to London from Sweden to be greeted by hundreds of screaming fans and a mob of photographers. Ed Sullivan happened to be at Heathrow, and was struck by the sight of Beatlemania in full swing. This was the day he determined to have the Fab Four appear on his Sunday night CBS TV variety show, thus introducing The Beatles to North America.
On this day in 1964, 'Baby Love' by The Supremes was the number one single (for four weeks), while Barbra Streisand's People was #1 on U.S. album charts (for five weeks).
Also this day in 1964, Ray Charles was arrested by customs officials at the Boston airport and charged with possession of heroin. This was his third drug charge. He avoided prison after kicking the habit in a clinic in Los Angeles, but spent a year on parole in 1966.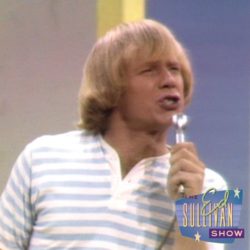 On this day in 1965, Barry McGuire was on CBS-TV 's Ed Sullivan Show, singing his anti-war anthem "Eve of Destruction."  Liza Minelli and the Harlem Globe Trotters also performed, along with comedians Alan Sherman and London Lee.
Also in 1965, the Rolling Stones played Maple Leaf Gardens in Toronto.
Still in 1965, lead singer Wayne Fontana quit his group, the Mindbenders.
On this day in 1970, Crosby, Stills, Nash & Young's 'Our House'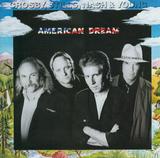 peaked at #30 on the Billboard pop singles chart.
Also in 1970, the album "Sweet Baby James," featuring the James Taylor hit single "Fire & Rain," was certified as a Gold Record. Two weeks earlier Taylor had performed live at the Pacific Coliseum in Vancouver.
On this day in 1972, Curtis Mayfield was awarded a Gold Record for his hit single 'Freddie's Dead,' from the movie Superfly.
On this day in 1974, the 100th episode of "The Odd Couple" aired on ABC.
Also in 1974, the Rolling Stones earned a gold record for their album "It's Only Rock 'N' Roll."
On this day in 1975, rocker Bob Geldof made his first appearance with the Boomtown Rats.
On this day in 1976, actress Linda Watkins died at age 68.  Her broadcast career began with such radio shows as Gangbusters, and The Fat Man.  She guested for 25 years on episodic TV, notably Gunsmoke, The Untouchables, Thriller & General Electric Theatre.
Also in 1976, at what would prove to be his last recording session, in his Graceland home, Elvis Presley waxed his version of the big Jim Reeves hit, "He'll Have To Go."
On this day in 1981, NBC produced its first live radio drama in 25 years ("Halloween Story.")
On this day in 1983, Paul McCartney released his "Pipes of Peace" album.
On this day in 1984, 'Caribbean Queen' became a gold record for Trinidad's Billy Ocean.  It was Ocean's second hit song and the only one of his 11 hits to become a million-seller. He would have two other #1 songs and a pair of #2 hits, but none as big as Caribbean Queen.
On this day in 1985, the No. 1 Billboard Pop Hit was "Part-Time Lover" by Stevie Wonder. The song hit the top spot 22 years and three months after Wonder's first No. 1, the longest span to date.
On this day in 1986, Pink Floyd guitarist Roger Waters filed suit in London to dissolve Pink Floyd and retain the rights to the name. The other members of the band were granted temporary rights to the name and later full rights.
On this day in 1988, actor/producer John Houseman succumbed to spinal cancer at age 86 in Malibu, California.  Although his career began with Orson Welles in the 1930's he's probably best remembered for his acting work on "The Paper Chase," both the film & TV versions.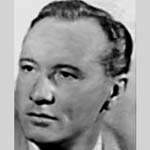 Also this day in 1988, prominent network radio announcer & commercial spokesman Ken Niles died, aged 81.  He had numerous assignments from the late 1920's through the 1950's, as announcer for Abbott & Costello, Judy Canova, Danny Kaye, Louella Parsons and Kay Kyser, plus such shows as A Date with Judy, Life of Riley, Beulah, Camel Caravan and Suspense.
On this day in 1989, the very first MTV Unplugged show was taped in New York, featuring UK band Squeeze. The program aired on Nov. 26th.
On this day in 1993, rapper Tupac Shakur 
 was arrested and charged with shooting two off-duty police officers in Atlanta. Police said the 22-year-old rapper got into an argument with the two police officers from the suburbs. They said one of the officers pulled a gun and Shakur then fired at the officers
Also this day in 1993, actor River Phoenix died at the age of 23 after collapsing outside The Viper Room in Hollywood. Cause of death was a heart attack resulting from a drug overdose.  His broadcast credentials include the series Seven Brides for Seven Brothers, plus mini-series Celebrity, and Robert Kennedy & His Times.
On this day in 1995, actress Rosalind Cash succumbed to cancer at age 56. Although much of her best work was on film & in the theatre she played a strong-willed black woman on ABC-TV's General Hospital in the months before her death.
Also this day in 1995, James Brown was charged with domestic assault at his home in Aiken, South Carolina, after allegedly striking his wife with a mirror.
On this day in 1996, Canadian-raised TV talk show host Jenny Jones testified at the trial of one of her guests, Jonathan Schmitz, who was accused of killing another guest, Scott Amedure.
Also this day in 1996, superstar guitarist Slash announced his departure from Guns N' Roses to help found the supergroup Velvet Revolver.
On this day in 1998, KISS kicked off its Psycho-Circus tour with a Halloween extravaganza in Los Angeles that dazzled thousands of fans, many of whom arrived in costumes. Appropriately enough, the Smashing Pumpkins opened the show.
On this day in 2000, Britney Spears paid $10,000 to hire a private bar in Leipzig, Germany during a night off on her 'Oops!… I did It Again Tour.' Britney who at 18 was banned from drinking in the US, was reported to be knocking back vodka-laced White Russians and Pina Coladas.
On this day in 2004, R. Kelly was kicked off a tour with Jay-Z, a day after claiming he was attacked with pepper spray by a member of the rapper's entourage during a performance in New York. Jay-Z's publicist denied that the rapper or any of his associates were involved.
Also in 2004, Rod Stewart was at No.1 on the Billboard album chart with 'Stardust' his third No.1 album since 1971.
On this day in 2005, the white suit worn by John Lennon on the cover of the Beatles' Abbey Road album sold for $118,000 at a charity auction in Las Vegas. And the Austin Princess hearse driven by the late star in the documentary 'Imagine' went for $150,000.
On this day in 2006, 82-year-old Bob Barker announced that he would retire the following June after 35 years as host of CBS-TV's "The Price is Right."
Also in 2006, Paul Stanley and Gene Simmons of KISS served as the grand marshals for New York's Village Halloween Parade. They rode on a KISS float in full costume and makeup.
On this day in 2008, a couple who admitted supplying drugs including cocaine and ecstasy to singer Amy Winehouse were warned they faced a jail term as they appeared in an English court. The charges related to video footage which appeared to show Winehouse smoking a crack pipe.
Also in 2008, Alice Cooper hosted The Monstrous Munster Mash, an eight-hour marathon of the '60s sitcom on the WGN Chicago cable station. "I grew up on The Munsters," said Cooper. And at midnight, WGN premiered Alice Cooper's Along Came A Spider, a 30-minute special featuring music videos and clips from the album of the same name.
Still in 2008, the Smashing Pumpkins kicked off their 20th anniversary North American tour in Columbus, OH.
On this day in 2011, TV producer/director Gil Cates, who transformed the annual Oscars telecast into a polished entertainment extravaganza with hosts such as Billy Crystal and Steve Martin, lost his battle with cancer at age 77.
Also in 2011, country singer Liz Anderson, the mother of country music's Lynn Anderson, who wrote breakthrough hits for Merle Haggard, and recorded songs of her own about faithless men and beleaguered women, died of complications from heart and lung disease at age 81.
In 2012, Marilyn Manson won the "Favorite Male Celebrity Who Dresses for Halloween Every Day" category at the first annual Fright Night Awards. The favorite Supernatural TV Series of the Year was Vampire Diaries.
On this day in 2013, Marvin Gaye's family were taking legal action against Robin Thicke and Pharrell Williams for copyright infringement over their hit song Blurred Lines, Thicke's only #1 hit (in 14 countries!)  Three of Gaye's children filed legal papers accusing the two of copying elements of their father's song 'Got To Give It Up'.
Also in 2013, appropriately enough, Rob Zombie was the featured musical guest on the Halloween episode of ABC's Jimmy Kimmel Live!
On this day in 2014, UK-born Ian Fraser, whose 11 Emmy Awards and 32 nominations for outstanding music direction made him the most honoured composer/conductor in the history of television, succumbed to cancer at age 81.
On this day in 2015, former child actor Charles Herbert, who in his heyday in the 1950's appeared in 50 TV shows and 20 films, suffered a fatal heart attack at age 66.
Also in 2015, actor Gregg Palmer, who appeared multiple times in mostly small supporting roles in early TV westerns (Gunsmoke, Death Valley Days, Bonanza, Wagon Train, The Virginian, Have Gun Will Travel, etc., etc.) died at age 88.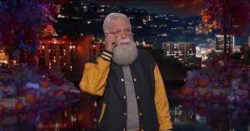 On this day in 2017,  Foo Fighters frontman Dave Grohl (dressed as bearded David Letterman) was the guest host on ABC's "Jimmy Kimmel Live!" filling in for Kimmel, who was taking time off to prepare for his son's second heart surgery. Alice Cooper performed with Grohl and the Foo Fighters on the show's Halloween broadcast.
Also in 2017, one day after announcing political drama "House of Cards" would end after season 6, Netflix Inc. said in light of sexual harassment charges involving star Kevin Spacey, it had suspended show production to "review the current situation."
On this day in 2018, PETA (People for the Ethical Treatment of Animals) revealed that Motley Crue guitarist Nikki Sixx had sent a letter to Texas A&M University (TAMU) to stop breeding dogs to have painful and debilitating canine muscular dystrophy and to end its use of dogs in "cruel experiments."
On this day in 2020, the original actor to play James Bond, Sean Connery died at age 90.
Today's Birthdays
.Actress/director Lee Grant (Peyton Place, Fay, Search for Tomorrow) is 97.
Former CBS anchorman Dan Rather is 91.
Folk singer Tom Paxton is 86.
Actor Ron Rifkin (Brothers & Sisters, Alias) is 83.
Actress Sally Kirkland (Days of Our Lives, Felicity) is 78.
Comedian/actor Brian Doyle Murray (The Middle, Yes Dear, Sat. Night Live) is 77.
UK actor Stephen Rea (Not With a Bang) is 76.
Actress Deidre Hall (Days of Our Lives, Our House) is 75.
Actor Michael Kitchen (Foyle's War) is 75.
TV host/journalist Jane Pauley (CBS Sunday Morning,Jane Pauley Show, Today Show) is 72.
Actress Jane Wymark (Midsomer Murders, Poldark) is 70.
Actor Michael J. Anderson (Carnivale) is 69.
Actress Lynda Goodfriend (Happy Days) is 69.
Actor Ken Wahl (Wiseguy) is 68.
Seattle-born actor Brian Stokes Mitchell (Fresh Prince of Bel Air, Trapper John MD) is 65.
Actor Michael DeLorenzo (Resurrection Boulevard, New York Undercover, Head of the Class, Fame) is 63.
Rock musician Larry Mullen (drummer for U2) is 61.
Actor Dermot Mulroney (The Batman, Friends) is 59.
Rock musician Mikkey Dee (Motorhead) is 59.
Guitarist Johnny Marr of Modest Mouse (and The Smiths) is 59.
Actor Rob Schneider (Men Behaving Badly, Sat. Night Live) is 59.
Country singer Darryl Worley is 58.
Actor-comedian Mike O'Malley (Glee, Yes Dear) is 56.
Guitarist/rapper Ad-Rock of the Beastie Boys is 56.
Musician Adam Schlesinger of Fountains of Wayne is 55.
Rap performer Vanilla Ice (Rob Van Winkle) is 55.
Guitarist Rogers Stevens of Blind Melon is 53.
Actor Nolan North (Pretty Little Liars, General Hospital) is 52.
Actor Craig Kelly (Coronation Street) is 52.
Rock singer Linn Berggren (Ace of Base) is 52.
Reality TV show host Troy Hartman (Extreme Survival, No Boundaries, Senseless Acts of Video) is 51.
Actress Beverly Lynne (Tanya X, The Lair, Black Tie Nights) is 49.
Gospel singer Smokie Norful is 49.
Actor David Dencik (Top of the Lake) is 48.
TV host Troy Hartman (Extreme Survival) is 48.
Actor Johnny Whitworth (Blindspot, CSI: New York, The 100) is 48.
Actor Keith Jardine (Godless, Shameless) is 47.
Actress Piper Perabo (Covert Affairs, Prince of Motor City) is 46.
Actor Brian Hallisay (The Client List, Privileged) is 44.
Vancouver-born actress Erica Cerra (The 100, Eureka) is 43.
Actress Samaire Armstrong (Resurrection, The OC) is 43.
Actor/voicist Eddie Kaye Thomas (Scorpion, Off Center, American Dad, Til Death) is 42.
Keyboardist Tay Strathairn of Dawes is 42.
Guitarist Frank Iero of My Chemical Romance is 41.
Nanaimo BC-born actor Justin Chatwin (American Gothic, Taken, Traffic, Shameless) is 41.
Actor Scott Clifton (The Bold and the Beautiful, One Life to Live, General Hospital) is 38.
Actress Kether Donahue (You're The Worst) is 37.
Actor Little JJ (Just Jordan, Men of a Certeain Age) is 32.
Actress Vanessa Marano (Switched at Birth, Gilmore Girls) is 30.
Actress Letitia Wright (Humans) is 29.
Actor Mateo Arias (Kickin' It) is 27.
Nova Scotia-born actress Holly Taylor (The Americans) is 25.  
Actress Sydney Park (Instant Mom) is 25.
Actress Danielle Rose Russell (The Originals, The Last Tycoon) is 23.
Singer/actress Willow Smith (Red Table Talk, True Jackson VP) is 22.
Chart Toppers – Oct. 31
1950 Goodnight Irene – The Weavers All My Love – Patti Page Harbor Lights – The Sammy Kaye Orchestra (vocal: Tony Alamo) I'm Moving On – Hank Snow
1959 Mack the Knife – Bobby Darin Mr. Blue – The Fleetwoods Don't You Know – Della Reese The Three Bells – The Browns
1968 Hey Jude – The Beatles Little Green Apples – O.C. Smith Those Were the Days – Mary Hopkin Then You Can Tell Me Goodbye – Eddy Arnold
1977 You Light Up My Life – Debby Boone Nobody Does It Better – Carly Simon That's Rock 'N' Roll – Shaun Cassidy Heaven's Just a Sin Away – The Kendalls
1986 True Colors – Cyndi Lauper Typical Male – Tina Turner I Didn't Mean to Turn You On – Robert Palmer Cry – Crystal Gayle
1995 Fantasy – Mariah Carey Gangsta's Paradise – Coolio featuring L.V. Runaway – Janet Jackson Dust on the Bottle – David Lee Murphy
2004 Lose My Breath – Destiny's Child Breakaway – Kelly Clarkson Just Lose It – Eminem I Hate Everything – George Strait
Today in Broadcast History compiled by Ron Robinson