ON THIS DAY in 1896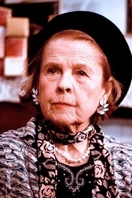 actress Ruth Gordon was born in Quincy Massachusetts. Her major credits were on the big screen (Rosemary's Baby, Harold & Maude) but she accepted guest roles on TV over a span of 35 years.  She also appeared over & over with talk show hosts Johnny Carson & Mike Douglas.  She died after a stroke Aug 28 1985 at age 88.
On this day in 1907, actor/writer/songwriter Renzo Cesana was born in Rome Italy.  He is best remembered as The Continental, the suave debonair "latin lover" host of his own early TV series. He is also credited with creating the radio programs "Art Linkletter's House Party", "Stop That Villain", and the "Radio Hall of Fame." Cesana succumbed to lung cancer November 8 1970 at age 63.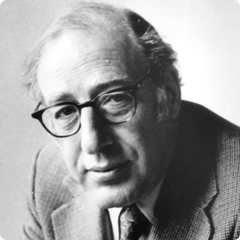 On this day in 1915,  broadcaster Fred W. Friendly was born in New york City.  He rose to prominence through his close working relationship with Edward R Murrow.  He was executive producer of CBS Reports from 1959-64, and president of CBS News from '64-'66.  He died March 3 1998 at age 82, after a series of strokes.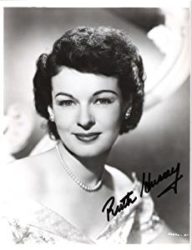 On this day in 1917, actress Ruth Hussey was born in Providence RI.  She was active in early TV drama, especially Lux Video Theatre and Climax. She died April 19 2005 at age 87, due to complications from an appendectomy.
On this day in 1920, "Whispering" by Paul Whiteman hit #1 for 11 weeks and became a multi-million seller.
Turning to this day in 1925, if you put everything into it except the kitchen sink, you'd have the TV transmitter that beamed TV to London England for the first time. To build the transmitter, John Baird used a tea chest, a biscuit box, darning needles, piano wire, motorcycle lamp lenses, old electric motors, cardboard scanning discs and glue, string and sealing wax.
On this day in 1928, choreographer 
Ernie Flatt
, who worked on TV's Judy Garland Show & The Carol Burnett Show, was born in Denver.  He died June 10 1995 at age 66. On this day in 1931, 
NBC
 began putting a TV transmitter on top of New York's Empire State Building. The first experimental TV broadcast from the building was on December 22, 1931.
On this day in 1938,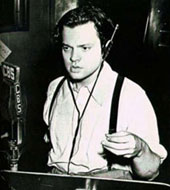 Orson Welles's radio adaptation of HG Welles' War Of The Worlds caused panic in the US by convincing many listeners that Martians had really landed in New Jersey.  The show (on CBS) was set up as a music program interrupted by news bulletins. Though a disclaimer was broadcast several times throughout the hourlong program, many people did not pay attention to the explanation telling them that the story was fictional and a radio dramatization.                                                                                                                                                                          .
On this day in 1940, country singer/songwriter Ernest Tubb recorded his signature song "Walking The Floor Over You," which helped introduce the era of honky-tonk music.
On this day in 1941, the song that would become the theme of bandleader Tony Pastor was recorded. It was "Blossoms" on the Bluebird label. If you don't remember Blossoms, maybe you remember this one by Pastor: 'Dance with a Dolly (With a Hole in Her Stocking).'
On this day in 1951, the No. 1 Billboard Pop Hit was "Cold, Cold Heart" by Tony Bennett.
Turning to this day in 1958…some of the more senior among us remember the quiz show, Concentration, as being on the daytime TV lineup [August 1958-March 1973].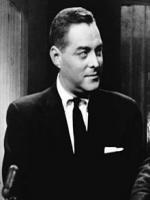 But on this night it appeared on our TV screens at 8:30 p.m. "Concentration" was a temporary replacement for Twenty-One, which had been canceled suddenly because of the quiz show scandals of the time. Jack Barry was brought over from the Twenty-One set to host Concentration for its four-week nighttime run.
Also in 1958, Neil Sedaka had his second recording session at RCA Victor's New York recording studio A, and taped his first Top 40 single "The Diary."
On this day in 1960, Elvis Presley was in the RCA Victor Nashville studios to record a future #1 single "Surrender," as well as "Crying In The Chapel," which was not released until 1965.
On this day in 1964, the No. 1 Billboard Pop Hit was "Baby Love" by The Supremes. The group was the first from Motown Records to have two No. 1 hits.
Also this day in 1964, 
Roy Orbison
 went gold with his Monument Records single, Oh, Pretty Woman. It turned out to be Roy's last Top 10 hit.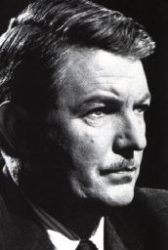 On this day in 1966, Vancouver-born actor John Drainie died of cancer at age 50. He began in local & CBC radio drama, including the title role in W.O.Mitchell's long-running family drama 'Jake & the Kid.'  Orson Welles called him 'the greatest radio actor in the world.'  On TV he did live CBC drama from Toronto before moving to New York where he worked on the anthologies 'Studio One' & 'The Alcoa Hour.'  He was host of CBC's This Hour has Seven Days but left after one season due to his cancer diagnosis. 
Also on this day in 1966, CBS-TV's Ed Sullivan Show featured James Brown with a medley of his hits, Nancy Sinatra singing "Sugar Town," Stan Freberg in a comedy sketch, and Canadian impressionist Rich Little making his second appearance on the Sunday night showcase imitating his favorite Hollywood stars.
On this day in 1967, WNEW FM New York became one of the first radio stations to play progressive rock (rock album tracks). Also in 1967, Brian Jones of the Rolling Stones pleaded guilty to marijuana possession and was sentenced to nine months in jail. He was released pending an appeal, and the sentence was later suspended.
On this day in 1968, actress Pert Kelton, who was second banana to Jackie Gleason on Dumont TV's Cavalcade of Stars, died at age 61 of heart trouble.  She was the first actress to play Alice Kramden.
Also this day in 1968, 
Frank Sinatra 
recorded his soon-to-be pop classic 'My Way', with lyrics by
Ottawa native Paul Anka
; music from French song, 'Comme d'Habitude'.
Still this day in 1968, Marvin Gaye's first #1 hit single "I Heard it Through the Grapevine" was released on Motown's Tamla label.
On this day in 1970, Davy Jones of The Monkees guest-starred as himself in "The Teen Idol" episode of ABC-TV's "Make Room For Granddaddy."
Also in 1970, rocker 
Jim Morrison
 was sentenced to 6 months in jail and fined $500 for exposing himself in Miami, FL.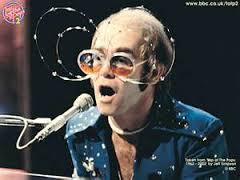 On this day in 1972,  Elton John gave a command performance for Queen Elizabeth II, making him the first rock 'n' roller to be asked to appear in a royal variety performance since the Beatles nine years earlier.
Also this day in 1972, Milton Berle's TV orchestra leader Alan Roth died at age 68.
On this day in 1973, John Lennon released the album "Mind Games."
On this day in 1975, folksinger Joan Baez was featured as Bob Dylan's Rolling Thunder Revue made its debut in Plymouth Massachusetts.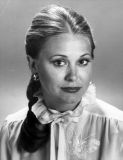 On this day in 1976, Jane Pauley became co-host of the NBC Today Show.
Also this day in 1976, the group, Chicago, started its second (and final) week at number one on the pop singles charts with, If You Leave Me Now. The hottest LP was Stevie Wonder's Songs in the Key of Life. The album was number one for 14 weeks.
On this day in 1978, Anne Murray's 'You Needed Me' reached the top spot on the Billboard singles chart.
Also in 1978, the live-action kiddie movie "KISS Meets The Phantom Of The Park" premiered on NBC-TV.
On this day in 1982, 
 "Who Can It Be Now?" by 
Men At Work
 topped the charts but stayed there for only one week.
On this day in 1984, Barry Manilow opened an engagement at Radio City Music Hall. His concerts sold out to the tune of $1.9 million, besting (by $100,000) the previous record for the venue set by Diana Ross.
Also this day in 1984, president Ronald Reagan was inducted into the American Sportscasters Hall of Fame, along with Ted Husing, Red Barber, Graham McNamee, Don Dunphy, Bill Stern and Dick Enberg.
Still in 1984, 
Dan Ackroyd
 and 
John Belushi
, 
aka The Blues Brothers (Jake and Elwood), hit the two-million-dollar sales mark with their LP, Briefcase Full of Blues.
On this day in 1985, actor Kirby Grant, the star of early TV's Sky King, was killed in a car crash just three weeks short of his 74th birthday.
On this day in 1986, the 100th episode of "Cheers" aired on NBC-TV.
On this day in 1988, actor/director 
John Houseman
 died due to cancer at age 86.
While later generations would remember his crusty characterizations in the TV & movie versions of Paper Chase, he was a collaborator with Orson Welles in establishing the Mercury Theatre, which would set the US on its ear 50 years earlier to the day. (see 1938 above.)
Also this day in 1988, Kurt Cobain, lead singer of the Seattle megagroup Nirvana, smashed his very first guitar.
On this day in 1990, the 100th episode of "Matlock" aired on NBC.
On this day in 1993, Meat Loaf's Bat Out of Hell II – Back Into Hell was the #1 album in the U.S.  Meat Loaf (his real name is Marvin Lee Aday) did a 215-show tour to promote the album.
On this day in 1996, 
 Shania Twain got word her self-titled album 'Shania Twain' had been certified a Gold Record.
On this day in 1998, all four original members of 
Black Sabbath
 reunited momentarily to play 'Paranoid' on CBS TV's David Letterman Show.
On this day in 2000, broadcaster/musician/renaissance man Steve Allen died at age 78, after a heart attack believed precipitated by an MVA earlier in the day. He began in radio, doing a Tonight-type one man show (before a studio audience) at midnight on KNX Hollywood.  He originated NBC-TV's Tonight Show from New York in 1953 before graduating to a prime time variety show in 1956.   A second Tonight-type show for Westinghouse from Los Angeles was a cult hit from 1962-64.
Also this day in 2000, Elton John filed a $20 million lawsuit against his ex-business manager and his accounting firm, charging them with misappropriation and negligence.
On this day in 2001, Vancouver radio executive Jack Stark died at age 83.  He together with minority partner Bill Bellman put Canada's first  beautiful music station, CHQM AM, on the air in 1958, and Vancouver's first private FM station, QM/FM, in 1962.
On this day in 2002, Jam Master Jay of Run-D-M-C was shot and killed at his recording studio in New York. He was 37.
On this day in 2004, an arrest warrant was issued for Motley Crue singer Vince Neil after he allegedly knocked a soundman unconscious during a concert at Mickey Gilley's in Dallas. Neil was said to have punched Michael Talbert in the face after he asked the soundman for more volume on his guitar but attacked Talbert as he adjusted it, leaving him unconscious for 45 seconds.
On this day in 2007, Alberta-raised singer, actor Robert Goulet, while awaiting a lung transplant, died at age 73. His career began as an announcer at Edmonton radio station CKUA; he spent a summer starring in TUTS productions in Vancouver's Stanley Park.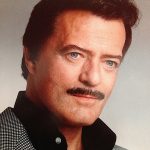 He went on to sing frequently on CBC-TV. His Broadway debut in Camelot launched an award-winning stage and recording career (If Ever I Would Leave You, My Love Forgive Me).  As well as starring in numerous televised musicals (Carousel, Brigadoon, Kiss Me Kate) he appeared 16 times on Ed Sullivan, and starred in a short-lived ABC WW2 series, Blue Light

.
Also this day in 2007, Forbes.com reported that Elvis Presley had regained his crown as the highest-earning dead celebrity, with an annual income of US $49m during the past year. John Lennon ranked second with US $44m, while Peanuts cartoon creator Charles M Schulz was third on the list. Nirvana's Kurt Cobain had topped the list in 2006.
Still in 2007, 
The Eagles
' two-disc album, "Long Road Out Of Eden" (their first complete studio album since '79), was made available on the group's website and at Musictoday.com. The CD was exclusively sold at Wal-Mart and Sam's Club stores.
On this day in 2008, Neil Young postponed his concert at the L.A. Forum to show solidarity for union arena workers who were on strike in a contract dispute. "I am extremely disappointed to have to choose between satisfying my fans or backing my brothers and sisters of the [union]," said Young in a statement.
On this day in 2010, Kid Rock, Sheryl Crow, Wilco frontman Jeff Tweedy, and Mavis Staples of the Staples Singers performed at Jon Stewart and Stephen Colbert's Rally To Restore Sanity and/or Fear in Washington D.C.
On this day in 2011, a radio pro who did sound effects on NPR's A Prairie Home Companion for some 35 years, Tom Keith suffered a fatal heart attack at age 64.
On this day in 2012, "Psychedelic Pill" was released, the second album of the year from Neil Young and Crazy Horse. The first was the Folk covers album "Americana."
On this day in 2013, jazz musician Frank Wess, who helped popularize the flute as a jazz instrument in the 1950s and '60s with the Count Basie Orchestra, where he was also a standout saxophone soloist, died after a heart attack related to kidney failure. He was 91.
On this day in 2015,
Al Molinaro, the loveable character actor with the hangdog face who played Murray the cop on "The Odd Couple" and malt shop owner Al Delvecchio on "Happy Days," died of complications from gallstone problems at age 96.
On this day in 2016, actor 
Don Marshall
, who was featured in TV shows including "
Star Trek
," "Julia," and his best remembered role, that of Dan Erickson on ABC-TV's "Land of the Giants" (1968-70), died peacefully in a Los Angeles hospital at age 80.
Also in 2016,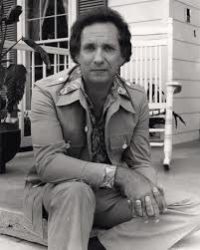 country music songwriter Curly Putman, one of Nashville's finest songwriters, died just three weeks short of his 86th birthday. A member of the Nashville Songwriters Hall of Fame since 1976, he penned some of country's most enduring classics, including "Green, Green Grass of Home," "My Elusive Dreams" (co-written with Billy Sherrill) and "D-I-V-O-R-C-E" and "He Stopped Loving Her Today," both co-written with Bobby Braddock.
On this day in 2018, 
Hardy Fox
, a founding member, main composer, engineer etc. of the mysterious avant-garde art rock collective 
The Residents
, died at age 73 following a battle with brain cancer. On this day in 2019, Fox TV and ESPN Radio broadcast the 7th (and deciding) game of the World Series in which 
Washington Nationals
 downed the Houston Astros 6-2.  It was the first championship in ANY sport in which the visiting team had won all seven games.
Today's Birthdays
Playboy Playmate/actress June Blair (The Adventures of Ozzie & Harriet, ex-wife of David Nelson, played his wife on TV) is 90.
Rock singer Grace Slick is 84.
Songwriter Eddie Holland is 84.
Rhythm-and-blues singer Otis Williams (The Temptations) is 82.
Halifax-born actress Joanna Shimkus (married to Sidney Poitier) is 80.
Actor Henry Winkler (Happy Days, Better Late than Never, Barry, Arrested Development, Royal Pains, Children's Hospital, Hank Zipzer) is 78.
NBC News correspondent Andrea Mitchell is 77.
Rock musician Chris Slade (Asia) is 77.
Bassist Timothy B. Schmit (The Eagles and Poco) is 76.
Actor Leon Rippy (Under the Dome, Alcatraz, Saving Grace, Deadwood) is 74.
Actor Harry Hamlin (LA Law, Veronica Mars, Mad Men) is 72.
Actress Emily Kuroda (Sequestered, Gilmore Girls, Under One Roof) is 71.
Actor Charles Martin Smith (DaVinci's City Hall, Kingdom Hospital) is 70.
Country singer T. Graham Brown is 69.
Actress Gina Gallego (Crazy Ex-Girlfriend, Days of Our Lives) is 68.
Actress Shanna Reed (Major Dad, The Colbys) is 67.
Actor Kevin Pollak (Kevin Pollak's Chat Show, Morton & Hayes, Drew Carey Show) is 66.
Montreal-born actress Jayne Heitmeyer (19-2, Earth: Final Conflict) is 63.
Singer-guitarist Jerry De Borg of Jesus Jones is 63.
TV writer/host/actor Larry Wilmore (In Living Color, The Nightly Show with Larry Wilmore) is 62.
Actress Kristina Wagner (General Hospital, When Calls the Heart) is 61.
Actor Michael Beach (The 100, Sons of Anarchy, Third Watch, ER) is 60.
Actor Dominique Jennings (Sunset Beach, Spawn) is 58.
Actor Franky G (Power) is 58.
Rock singer-musician Gavin Rossdale (Bush) is 58.
Actor Jack Plotnick (Reno 911} is 55.
Comedian/TV host/actor Ben Bailey (Cash Cab, Who's Still Standing?, Knights of Prosperity, One Life to Live) is 53.
Actor Billy Brown (How to Get Away With Murder, Sons of Anarchy, Hostages, Dexter) is 53.
Actress Nia Long (Fresh Prince of Bel Air, Third Watch) is 53.
Actor Steve Monroe (Crazy Ex-Girlfriend, Sister Sister) is 51.
Ontario-born actor/wrestler Adam Copeland (Haven, Clash Time, WWF Raw, WWE Smackdown!) is 50.
Actress Maria Thayer (Eagleheart, Strangers with Candy) is 48.
Actor Steve Kazee (Shameless, Working Class) is 48.
Country singer Kassidy Osborn (SHeDAISY) is 47.
Actor Matthew Morrison (Glee, American Horror Story, The Good Wife) is 45.
Actor Gael Garcia Bernal (Mozart in the Jungle) is 45.
Actor Paul Telfer (Days of Our Lives) is 44.
Actress/dancer Kristina Anapau (True Blood) is 44.
Toronto-born actress Sarah Carter (Hawaii Fi  ve-O, Rogue, Falling Skies, Shark) is 43.
Actor Christopher Backus (Bosch, Roadies) is 42.
US First Daughter Ivanka Trump is 42.
Actress Fiona Dourif (True Blood, Deadwood) is 42.
Victoria-born actor Shaun Sipos (Vampire Diaries, Melrose Place 2009) is 42.
Actress Clémence Poésy (Gossip Girl) is 41.
Actor Jon Foo (Rush Hour) is 41.
Cranbrook BC-born actor Jeremy Raymond (Happy Face Killer, The Incredible Mrs. Ritchie) is 41.
Actor Tasso Feldman (The Resident, Black Box) is 40.
Actress Eva Marcille (The Young and the Restless) is 39.
Actress Janel Parrish (Pretty Little Liars) is 35.
Actor Seth Adkins (The Promise, Gepetto, ..First Do No Harm) is 34.
Actor Tequan Richmond (Everybody Hates Chris) is 31.
Vancouver-born actor Brett Kelly (Dead Like Me) is 30.
Actress 
Kennedy McMann
(TV's Nancy Drew 2019) is 27.
Chart Toppers – Oct. 30
1949 You're Breaking My Heart – Vic Damone That Lucky Old Sun – Frankie Laine Someday – Vaughn Monroe Slipping Around – Margaret Whiting & Jimmy Wakely
1958 It's All in the Game – Tommy Edwards It's Only Make Believe – Conway Twitty Tom Dooley – The Kingston Trio City Lights – Ray Price
1967 To Sir with Love – Lulu How Can I Be Sure – The Young Rascals Soul Man – Sam & Dave I Don't Wanna Play House – Tammy Wynette
1976 If You Leave Me Now – Chicago Rock'n Me – Steve Miller The Wreck of the Edmund Fitzgerald – Gordon Lightfoot Among My Souvenirs – Marty Robbins
1985 Saving All My Love for You – Whitney Houston Part-Time Lover – Stevie Wonder Miami Vice Theme – Jan Hammer Touch a Hand, Make a Friend – The Oak Ridge Boys
1994 I'll Make Love to You – Boyz II Men All I Wanna Do – Sheryl Crow Secret – Madonna Livin' on Love – Alan Jackson
2003 Baby Boy – Beyoncé Knowles featuring Sean Paul Here Without You – 3 Doors Down Harder To Breathe – Maroon 5 Tough Little Boys – Gary Allan
Today in Broadcast History compiled by Ron Robinson