ON THIS DAY in 1902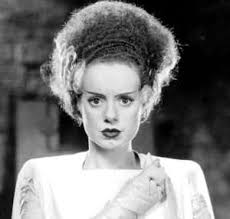 actress Elsa Lanchester was born Elizabeth Sullivan in England. Lanchester with hairdo from "The Bride of Frankenstein" While she guested on TV over a span of 30 years, she accepted only one series casting, on The John Forsythe Show (1965-66).  She died of bronchial pneumonia Dec 26, 1986 at age 84.
On this day in 1922, WEAF in New York broadcast the first collegiate football game heard over a widespread radio network.  Princeton played the University of Chicago at Stagg Field in the Windy City. The broadcast was carried on phone lines to New York City, where the network transmission began. (Princeton 21, Chicago 18.)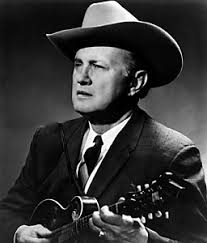 in this day in 1939, country bluegrass performer Bill Monroe was inducted as a member of the Grand Ole Opry.
On this day in 1940, comedian Henry Morgan's radio career took a turn for the better as he debuted 'Here's Morgan,' a nightly 15-minute strip on New York's WOR.
On this day in 1946, our favorite flying cowboy was heard on ABC radio for the first time. "Sky King" starred Jack Lester, then Earl Nightingale, John Reed King, and finally, Roy Engel, as Sky, over the next eight years.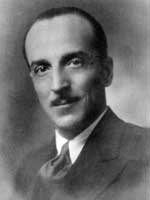 On this day in 1947, popular Vancouver sportscaster Leo Nicholson passed away after a brief illness, aged just 53.  Although he broadcast every conceivable sport in the 1930's and 40's, largely on CJOR, and went east to be the voice of the Montreal Canadiens in 1941, he was best remembered for his lacrosse play-by-play; he is credited with introducing the term 'the fastest game on two feet.'
On this day in 1950, the inimitable Jack Benny took his popular radio show [on radio already for nearly 20 years] to television without missing a beat. Audiences watching CBS-TV this night at 7:30 p.m. finally got to see the stingy, vain-about-his-age, Benny. There he was with his violin, ancient Maxwell car, and his basement vault in living black and white. The show continued on TV for fifteen years!
Also this day in 1950, the song "All My Love" by Patti Page topped the charts and stayed there for 5 weeks.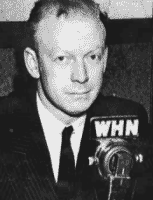 On this day in 1953, Red Barber resigned after 14 seasons as the radio voice of the Brooklyn Dodgers to join Mel Allen and the New York Yankees broadcast team across town.
On this day in 1955, as half of the duo Buddy & Bob, Buddy Holly opened for Marty Robbins at a concert in Lubbock, Texas.
Also on this day in 1955, at the Capitol Tower in Hollywood, Dean Martin recorded his biggest hit, "Memories Are Made of This." It was the #1 pop single for five weeks.
On this day in 1956, the No. 1 Billboard Pop Hit was "Love Me Tender" by Elvis Presley. With this song Presley became the first artist to follow himself into the No. 1 position. After 11 weeks of "Don't Be Cruel/Hound Dog," "Love Me Tender" stayed at No. 1 for five weeks.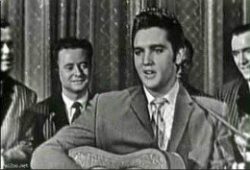 Also in 1956, Elvis made his second appearance on "The Ed Sullivan Show." He sang several songs, including "Don't Be Cruel" and "Hound Dog," and Ed presented him with a gold record for "Love Me Tender."
On this day in 1957, the Toronto-based Four Lads recorded their next Top 10 hit, 'Put a Light in the Window' for the Columbia label.
On this day in 1958, Buddy Holly appeared on Dick Clark's American Bandstand, where he lip-synched 'It's So Easy' and 'Heartbeat'. It would be Holly's last major TV appearance.
On this day in 1961, Brian Epstein, a record store owner in London, was asked by a customer for a copy of the record, My Bonnie, by a group known as The "Silver Beatles". He didn't have it in stock so he went to the Cavern Club to check out the group. He signed to manage them in a matter of days and renamed them The Beatles.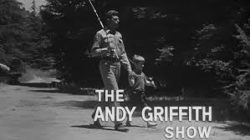 On this day in 1963, the 100th episode of "The Andy Griffith Show" aired on CBS-TV.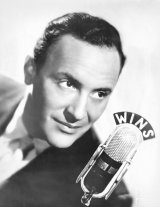 "Murray the K"Also in 1963, New York Disc-Jockey "Murray the K" played "She Loves You" by the Beatles. This is believed to be the first time a Beatle song was played in the U.S.
On this day in 1964, the 100th episode of "The Dick Van Dyke Show" aired.
Also this day in 1964, the two-day TAMI (Teen Age Music International) Show got underway at the Civic Auditorium in Santa Monica. The star-packed bill included the Rolling Stones, James Brown, Chuck Berry, the Beach Boys, Jan & Dean and Marvin Gaye.
Still in 1964, Willie Nelson became a member of the Grand Ole Opry.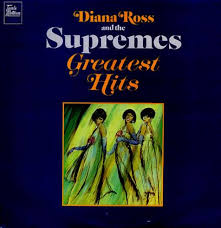 On this day in 1967, 'Diana Ross and the Supremes Greatest Hits' started a five-week run at No.1 on the Billboard album chart.
On this day in 1969, the Canadian rock group Guess Who's single 'Laughing' was certified Gold.
On this day in 1971, John & Yoko recorded the Vietnam war protest song "Happy Xmas (War is Over)" in NYC.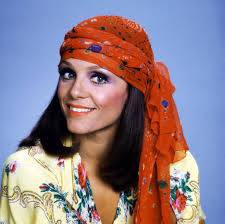 On this day in 1974, Rhoda Morgenstern (played by Valerie Harper) made TV history as she married Joe Girard on the sitcom 'Rhoda' on CBS. The show was a spin-off from the hugely successful Mary Tyler Moore Show.
Also in 1974, David Bowie played the first of seven sold-out nights on his Diamond Dogs Tour at New York's Radio City Music Hall.
On this day in 1975, the No. 1 Billboard Pop Hit was "Island Girl" by Elton John. The song was John's third No. 1 song of the year.
On this day in 1976,  the 200th episode of  the original "Hawaii Five-O" aired, starring Jack Lord.
Also in 1976, the Linda Ronstadt album "Hasten Down The Wind" was certified platinum (over 1 million sales).
On this day in 1977, Toronto rocker Neil Young released his 'Decade' album.
On this day in 1978, Queen opened their 79-date 'Jazz' tour at the Dallas Convention Center in Texas.
On this day in 1980, Annette Funicello, Cubby O'Brien, Tommy Cole, Sherry Alberoni and Dickie Dodd joined other original Mouseketeers at the NBC Burbank studios to tape a celebration of  the 25th anniversary of the Mickey Mouse Club.  The TV special aired the following month.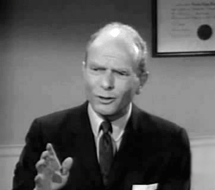 Also this day in 1980, actor Leon Janney died of cancer at age 63. He had an active career in radio drama (Charlie Chan, Chick Carter, Helen Trent, X Minus One); on TV he was the DA on Hawk, the professor on Tom Corbett, Space Cadet… and had recurring roles on Another World & Edge of Night.
On this day in 1982, The Jam announced it was breaking up. Bandleader Paul Weller formed the Style Council with Mick Talkbot shortly thereafter.
On this day in 1985, Columbia Records released Bob Dylan's five-LP (or 3 CD) "Biograph," which quickly became the first major commercially-successful box set.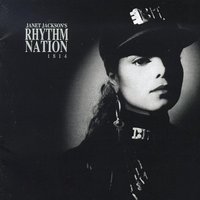 On this day in 1989, Janet Jackson started a four week run at No.1 on the Billboard album chart with 'Janet Jackson's Rhythm Nation 1814'.  It is one of only 3 albums to produce seven (!) Top 10 single hits.
On this day in 1997, the country chart-topping single 'Love Gets Me Every Time' by Shania Twain was certified Gold.
On this day in 2001, Mary J. Blige started a six week run at No.1 on the Billboard singles chart with 'Family Affair'.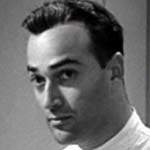 On this day in 2002,   actor Lawrence Dobkin died at age 83 of heart failure. He began in dramatic radio as a member of the West Coast talent pool (Rogues Gallery, Escape, Frontier Gentleman among the shows he played) and then had roles & directing assignments all through the first 50 years of episodic TV.  He was still acting in his 80's (Judging Amy, NYPD Blue.)
On this day in 2004, FOX News Channel's Bill O'Reilly settled a harassment lawsuit brought by former FOX producer Andrea Mackris. Mackris accused him of phone calls with her in which he graphically discussed sex.  The "New York Daily News" cited unidentified sources in reporting that O'Reilly had agreed to pay the woman somewhere between $2 million and $10 million.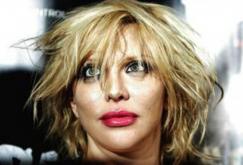 Also in 2004, Courtney Love was ordered to stand trial on a charge of assault with a deadly weapon after Kristin King told a Los Angeles court Ms Love threw a bottle and a lit candle at her after turning up at the home of a former boyfriend in the early hours. Ms King told the court Ms Love was "vicious" and "erratic" when she allegedly attacked her while she slept on a sofa.
Still in 2004, KoRn frontman Jonathan Davis introduced South Park's Halloween episode titled "Korn`s Groovy Pirate Ghost Mystery." The plot? KoRn helped the South Park kids scare off fifth-grade bullies.
Again in 2004, 'The Boss' Bruce Springsteen performed at John Kerry presidential campaign rallies in Madison, WI, and Columbus, OH. The appearances were in key swing states where the voting (Bush or Kerry) could go either way.
On this day in 2005, a Top 40 deejay well known in the Pacific Northwest, Bwana Johnny died of congestive heart failure at age 56.  Born Richard (Rick) Johnson, he spent several stints on staff at Seattle's KJR, and other leading music stations around the country.
Also in 2005, with $45 million in royalties Elvis Presley topped Forbes magazine's list of Highest-Earning Dead Celebrities for the fifth year in a row.  Others in the top 5 were Charles M. Schulz ($35M), John Lennon ($22M), Andy Warhol ($16M), and Dr. Seuss ($10M).
On this day in 2006, Rod Stewart was at No.1 on the US album chart with 'Still the Same… Great Rock Classics of our Time,' the singer's fifth No.1 album.
On this day in 2007, country music star Porter Wagoner succumbed to lung cancer at age 80. Porter Wagoner was known for a string of country hits in the 1960s, perennial appearances at the Grand Ole Opry (in his trademark rhinestone suits), and for launching the career of Dolly Parton. His syndicated TV show, The Porter Wagoner Show, ran for 21 years, beginning in 1960.
On this day in 2009, U2's 360° world tour wrapped up at BC Place Stadium in Vancouver. The trek began four-months earlier in Barcelona, Spain.
On this day in 2010, actor James MacArthur, best known as the second in command 'Danno' on TV's original Hawaii Five-O, died of what were said to be natural causes at age 72.  He was the adopted son of iconic actress Helen Hayes.
Also in 2010, Bob Dylan and Eric Clapton were featured on the Little Black Songbook application for iPhone and iPad, meaning they had their own apps featuring lyrics and guitar chords for their biggest songs.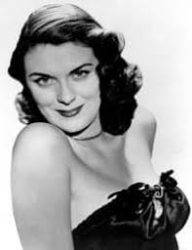 On this day in 2011, British-born singer Beryl Davis, who sang with Glenn Miller's armed forces band, who came to the US after WWII and co-starred for a year on NBC radio's "Your Hit Parade," died of complications from Alzheimer's disease at age 87.
On this day in 2013, singer/actor/American Idol judge Harry Connick, Jr. sang the national anthem at Busch Stadium in St. Louis, prior to Game 5 of the World Series in which the Boston Red Sox beat the hometown Cardinals, 3-1.
On this day in 2014, at the Beacon Theatre in New York, The Allman Brothers delivered their final concert, comprised almost entirely of songs from their first five albums released between 1969 and '73.
Also in 2014, "Bohemian Rhapsody," Queen's '75 hit, was named the most uplifting song in a BBC poll. Respondents said the song makes them "feel perkier when they are sick or faced with hard times."
On this day in 2016, it was Paisley Park Day in Chanhassen, MN. Mayor Denny Laufenburger made the declaration just moments after signing the rezoning papers that allowed Prince's Paisley Park complex, the late musician's headquarters, to officially become a museum.
In the wee hours of this day in 2018, ESPN radio & Fox TV broadcast the longest-ever major league baseball game (seven hours plus) as the Dodgers downed the Red Sox 3-2 in 18 innings in Game 3 of the World Series.
Today's Birthdays
Jazz singer Cleo Laine is 96.
Actress Jane Alexander (Tell Me You Love Me, Eleanor & Franklin) is 84.
TV writer/producer Susan Harris (Golden Girls, Empty Nest, Benson, Soap) is 83.
Singer Curtis Lee is 83.
Actor Dennis Franz (NYPD Blue, Hill St. Blues) is 79.
Pop singer Wayne Fontana (The Mindbenders) is 78.
Actress/singer Telma Hopkins (Family Matters, Gimme a Break, Half & Half) is 75.
TV personality/US Olympic Gold Medalist Caitlyn Jenner (formerly Bruce)(Keeping Up with the Kardashians)is 74.
Actress Annie Potts (Designing Women, Any Day Now) is 71.
Songwriter-music producer Desmond Child is 70.
Rock musician Stephen Morris (New Order) is 66.
Country singer-musician Ron Hemby (The Buffalo Club) is 65.
Rock singer-musician William Reid (The Jesus & Mary Chain) is 65.
Actor Mark Derwin (Secret Life of the American Teenager, One Life to Live, Life with Bonnie, Bonnie) is 64.
Actress Daphne Zuniga (One Tree Hill, American Dreams, Melrose Place) is 61.
TV personality Sheryl Underwood (The Talk) is 60.
Actress Lauren Holly (Motive, NCIS, Picket Fences) is 60.
Actress Jami Gertz (Still Standing) is 58.
Actor-comedian Andy Richter (A.R. Controls the Universe, Conan O'Brien) is 58.
Actor Chris Bauer (True Blood, Third Watch, The Wire) is 57.
Actress Julia Roberts (Murphy Brown, Baja Oklahoma) is 56.
Country singer-musician Caitlin Cary (Whiskeytown) is 55.
Singer/songwriter Ben Harper is 54.
Actor Oliver Dimsdale (Mr. Selfridge) is 52.
Country singer Brad Paisley is 51.
Actor Joaquin Phoenix (played Johnny Cash in I Walk the Line) is 49.
Actress Dayanara Torres (Watch Over Me) is 49.
Actress Lauren Woodland (The Young & the Restless, Port Charles, Alien Nation) is 46.
Actress Gwendoline Christie (Game of Thrones, Top of the Lake) is 45.
Singer/actor Justin Guarini (American Idol) is 45.
Pop singer Brett Dennen is 44.
Rock musician Dave Tirio (Plain White T's) is 44.
Actor Michael Stahl-David (The Black Donnellys) is 41.
UK actor Matt Smith (The Crown, Doctor Who) is 41.
Actor Finn Wittrock (American Horror Story, All My Children) is 39.
Actress Troian Bellisario (Pretty Little Liars) is 38.
Actress Lulu Brud (Pretty Little Liars) is 38.
Singer-rapper Frank Ocean is 36.
Actor Jermaine Crawford (The Wire) is 31.
Actress Lexi Ainsworth (General Hospital) is 31.
Actress Jasmine Jessica Anthony (Commander-in Chief) is 27.
Actress Sierra McCormick (A.N.T. Farm) is 26.
Actor Nolan Gould (Modern Family) is 25.
Toronto-born actress Eliana Jones (The Stanley Dynamic, Hemlock Grove, Nikita) is 25. 
Chart Toppers – Oct. 28
1947 Near You – The Francis Craig Orchestra (vocal: Bob Lamm) I Wish I Didn't Love You So – Vaughn Monroe Feudin' and Fightin' – Dorothy Shay Smoke! Smoke! Smoke! (That Cigarette) – Tex Williams
1956 Honky Tonk (Parts 1 & 2) – Bill Doggett Love Me Tender – Elvis Presley The Green Door – Jim Lowe Hound Dog /Don't Be Cruel – Elvis Presley
1965 Yesterday – The Beatles Treat Her Right – Roy Head A Lover's Concerto – The Toys Hello Vietnam – Johnny Wright
1974 Then Came You – Dionne Warwicke & Spinners You Haven't Done Nothin – Stevie Wonder You Ain't Seen Nothing Yet/Free Wheelin' – Bachman-Turner Overdrive I See the Want To in Your Eyes – Conway Twitty
1983 Total Eclipse of the Heart – Bonnie Tyler Making Love Out of Nothing at All – Air Supply Islands in the Stream – Kenny Rogers & Dolly Parton Lady Down on Love – Alabama
1992 End of the Road – Boyz II Men Sometimes Love Just Ain't Enough – Patty Smyth with Don Henley Erotica – Madonna No One Else on Earth – Wynonna
2001 Fallin' – Alicia Keys Gone – 'N Sync Turn Off The Light – Nelly Furtado Only in America – Brooks & Dunn
2010 Just the Way You Are – Bruno Mars Like A G6 – Far East Movement featuring Cataracs & Dev Just A Dream – Nelly All Over Me – Josh Turner
Today in Broadcast History compiled by Ron Robinson