Erin Trafford is a co-founder of Story Studio Network, a full service content branding and podcast experience for brands she co-founded with her dad Dave Trafford, who is a radio mainstay in the Greater Toronto Area, and a regular contributor on Newstalk 1010 up until July when layoffs occured. Erin has the unique experience of growing up with a parent in broadcasting, which means you have been immersed in radio (from the inside) all your life. Erin's radio career started with an internship at CJAD in Montreal, helping to launch what is now the Moose in North Bay, working as a reporter for Global TV in Halifax, before finally co-founding her company.
In this episode, you will hear Erin's pathway from broadcast to podcast, what she believes we can do to fix Canadian Media for the better, and why your business should be podcasting.
This episode also marks a change in the way we distribute content. We will be adding in the raw YouTube recording of our conversation instead of a simple audiogram post to YouTube. You can see it here.
Find Erin on LinkedIn and Instagram (@its.ErinTrafford) and explore opportunities with Story Studio Network in the show notes.
Connect with Erin's new podcast – The Fourth Draft.
A transcription of this episode can be found here.
Thanks to the following organizations for supporting the show:
Blurve: A great way to help you prep your Show.
Megatrax – Licensed Music for your radio station or podcast production company.
…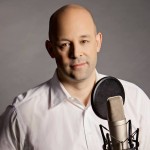 Matt Cundill works with radio groups on digital strategies and talent coaching. He recently started the Sound Off Podcast: The Podcast about Broadcast"
E-mail Matt: [email protected]
Twitter: @mattcundill
" The Sound Off Podcast is committed to helping broadcasters find their way through the digital revolution. "