ON THIS DAY in 1911
blues musician Sonny Terry was born Saunders Terrell in Greensboro Georgia.  He formed a successful partnership with Brownie McGhee which brought them to the forefront of the folk music movement in the 50's and 60's.  He died Mar 12, 1986 at age 74.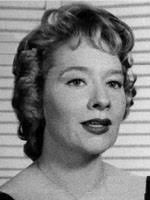 On this day in 1925, actress Teri Keane was born in New York City. Between 1974 and 1982, she appeared in 104 episodes of the "CBS Radio Mystery Theater." On TV, she's been on just about every soap opera at one time or another .. Loving, Ryan's Hope, All My Children, One Life to Live, The Edge of Night, Guiding Light, Young Dr. Malone, The Road of Life, As the World Turns, Search for Tomorrow, and Kitty Foyle.  Add to that radio soaps Life Can be Beautiful & The Second Mrs. Burton.  Must be some sort of record! Happy 97th Birthday, Teri!
On this day in 1926, the first beam system of wireless transmission to England was inaugurated out of Montreal.
On this day in 1929, one of radio's first "really big shows" The Fleishmann Hour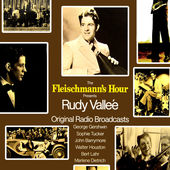 starring Rudy Vallee was broadcast for the first time over NBC radio. Actually, the Rudy Vallee show had several different titles over the years, all of which were referred to by the public as The Rudy Vallee Show. Megaphone-totin' Rudy and his Connecticut Yankees band were mainstays on radio into the late 1940s.
On this day inn 1930, singer'songwriter J.P. (Jiles Perry) Richardson was born in Texas.  He was a disc-jockey who parlayed a big voice and exhuberant personality into a rock & roll career as The Big Bopper.  He was killed at age 28, Feb 3, 1959, in the same plane crash that took the lives of Buddy Holly & Richie Valens.
On this day in 1939, "Let's Dance" was recorded for Columbia Records by the King of Swing, Benny Goodman & his Orchestra. It had been introduced as the theme song for Goodman's 1934-35 radio show of the same name, and remained his signature for the rest of his life.
On this day in 1942, Billboard Magazine started publishing the R&B Singles chart.  At the time it was called "Harlem Hit Parade." The first #1 song was "Take It and Git" by Andy Kirk & His Clouds of Joy.
On this day in 1943, in the middle of World War II, the Anti-Nazi Clandestine Radio Soldatsender Calais began transmitting.
On this day in 1946, Jerry Edmonton, drummer with the hard rock band Steppenwolf, was born in Oshawa Ont. 

Steppenwolf, formed in Los Angeles in 1967, was an outgrowth of a Toronto-based band called Sparrow, led by vocalist John Kay. Kay, Edmonton and other members of the group moved to California, where Kay organized Steppenwolf. They were at the height of their fame in 1968, when they had two million-sellers — "Born to Be Wild" and "Magic Carpet Ride." Two of Steppenwolf's songs were also included in the soundtrack of the film "Easy Rider." Steppenwolf broke up in 1972, but John Kay re-formed the band several times since then.  Jerry Edmonton died in a Santa Barbara MVA Nov. 28 1993 at age 47.
On this day in 1957, singer/movie star Bing Crosby married his second wife, Kathy Grant, 30 years his junior.
On this day in 1960, Neil Sedaka recorded his soon-to-be Top Ten hit single "Calendar Girl."
Also in 1960, Brenda Lee scored her second Billboard No.1 of the year with 'I Want To Be Wanted'.  On the album chart Frank Sinatra went to No.1 with 'Nice 'n' Easy'.
On this day in 1961, Bobby Vee was in Hollywood to record his new single and a Billboard #2 hit, "Run To Him."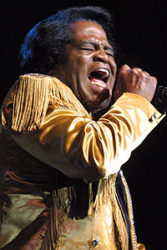 On this day in 1962, the hardest-working man in show business James Brown recorded the landmark soul LP "Live at the Apollo." In 2003 it was listed at No.24 on Rolling Stone's chart  of the 500 greatest albums of all time.
On this day in 1963, actress Beverly Wills died tragically in a house fire at Palm Springs at age 29.  Her only substantial TV role was as Beverly Grossman (Joan's sister) in NBC-TV's I Married Joan.
Also this day in 1963, Bob Dylan was in New York to record "The Times They Are A-Changin'" on the Columbia label. The single failed to chart in the US, but made it to #9 in the UK.
Still in 1963, The Beatles left the UK for a five-day tour of Sweden. 
On this day in 1964, the Santa Barbara (Calif.) Civic Center hosted the historic Teenage Music International Show (later known as TAMI), featuring Chuck Berry, the Supremes, the Beach Boys, James Brown, Marvin Gaye, the Rolling Stones, the Miracles, Jan & Dean, Lesley Gore, Gerry and the Pacemakers, and Billy J. Kramer With The Dakotas.
On this day in 1965, CBC Radio introduced Cross-Country Check-Up, the national Sunday open-line show, which is still heard today on CBC Radio One. The host from 1994 to Sept. 2015 was Rex Murphy. He was succeeded by the current host Duncan McCue.
Also this day in 1965, NBC became the first TV network with a 30 minute nightly newscast seven days a week. On this day in 1966, "Mellow Yellow," UK singer/songwriter Donovan's follow-up to his #1 smash "Sunshine Superman" was released.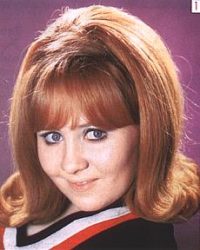 On this day in 1967,  the No. 1 Billboard Pop Hit was "To Sir with Love"  by Lulu. The single was the title song to the movie starring Sidney Poitier and the singer.
Also in 1967, Pink Floyd were forced to cancel a tour of the US when Syd Barrett refused to move his lips in time to 'Arnold Layne', on ABC TV's American Bandstand.
On this day in 1968, rocker Mick Jagger & his girlfriend Marianne Faithful were busted for pot in England; they were released on 50 pounds bail.
On this day in 1969, "Cold Turkey," a single by The Plastic Ono Band was released, featuring a  vocal by John Lennon, Eric Clapton on lead guitar, Klaus Voormann on bass and Ringo Starr on drums. For the first time (without Paul) John took sole credit as the writer of the song.
On this day in 1970, Nancy Walker created her memorable role of Rhoda's mom, Ida Morgenstern on The Mary Tyler Moore Show, endearing her to another generation.
Also this day in 1970 President Richard Nixon asked radio broadcasters to avoid playing songs with lyrics that promote the use of drugs.
Still in 1970, Santana scored their first US No.1 album with 'Abraxas'. On this day in 1973, singer Art Garfunkel received the first Gold Record of his solo career for the album "Angel Clare."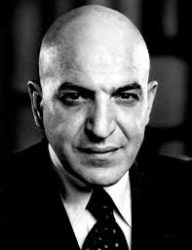 Also this day in 1973, the police series "Kojak," starring Telly Savalas, premiered on CBS-TV. It ran until 1978.
Still on this day in 1973, John Lennon sued the U.S. Government for wiretapping his phone during its investigation of "radical" antiwar elements in society.
Again in 1973, Keith Richards of the Rolling Stones was fined 500-dollars for four drug and three firearms charges in London. Nine days earlier, Richards and companion Anita Pallenberg had been fined and given suspended sentences on drug charges in Nice, France.
On this day in 1975, seeking an alternate title to "Greatest Hits," John Lennon called a new album of his best work "Shaved Fish. "
Also in 1975, Bob Dylan finished composing "Hurricane," a protest song about the murder conviction and imprisonment of boxer Rubin "Hurricane" Carter. The song is credited with marshalling public support for Carter, who ultimately was cleared of all charges.
On this day in 1977, actor Gary Busey began filming The "Buddy Holly" Story.  The producers believed Busey was a ringer for the rock idol.
On this day in 1978, in Toronto, Keith Richards of the Rolling Stones pleaded guilty to heroin possession. Although he could have been jailed for up to seven years he was given a one-year suspended sentence, and ordered to put on a future charity concert for the blind.
On this day in 1980, Paul McCartney was honored with a medallion from the UK government, after the Guinness Book of World Records named him the best-selling songwriter and recording artist in music history. On this day in 1981, actress Deborah Baltzell died of a heart attack at 25.  She played Karen Hawks on the forgettable 1980 TV series, "I'm a Big Girl Now."
On this day in 1987, unionized NBC technicians voted to accept a new pact, ending their 118 day strike.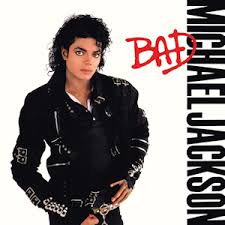 Also this day in 1987, the song "Bad" by Michael Jackson topped the charts and stayed there for 2 weeks.
On this day in 1988, Fantasy Records, Creedence Clearwater Revival's label, and former CCR leader John Fogerty began a long & somewhat ridiculous court action to determine whether Fogerty ripped off his own "Run Through The Jungle" to create "Old Man Down The Road." Fantasy, the owner of CCR`s song publishing, brought the suit. Fogerty eventually prevailed after spending millions on lawyer fees.
On this day in 1989, disgraced former TV evangelist Jim Bakker as sentenced to 45 years in prison and fined $500,000 on 24 counts of fraud.  In 1991, his sentence was reduced to eighteen years and he was released on parole after five years in prison.
Also this day in 1989, Hank Ballard, Bobby Darin, the Four Tops, the Four Seasons, Holland-Dozier-Holland, the Kinks, Carole King and Gerry Goffin, the Platters, the Who, plus Simon & Garfunkel were all inducted into the Rock & Roll Hall of Fame.
On this day in 1991, Star Trek creator Gene Roddenberry suffered a fatal heart attack at age 70.
On this day in 1992,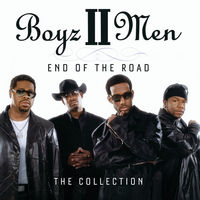 "End of the Road" by Boyz II Men logged its 11th week at No. 1 on the Billboard Hot 100 singles chart, tying a record for the rock era set in 1956 by Elvis Presley with the two-sided hit "Don't Be Cruel/Hound Dog." Boyz II Men held the top spot for two more weeks, establishing the new record at 13 weeks. The group was displaced three months later by Whitney Houston's "I Will Always Love You." In 1995, Boyz II Men tied Houston's 14-week record with "I'll Make Love to You."
On this day in 1993, Duran Duran cancelled the remainder of their tour after Simon LeBon tore a vocal chord.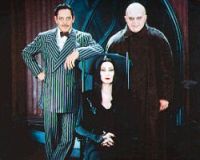 On this day in 1994, actor Raul Julia died of a cancer-related stroke at age 54.  He is pictured left in "The Addams Family" from the big screen, but he also was Raphael on TV's Sesame Street, and made several TV movies.
This day in New York City in 1995 was declared Tony Bennett Day. The crooner celebrated the occasion with a concert at Radio City Music Hall.
Also this day in 1995, Chrissie Hyde of the Pretenders returned to her hometown of Cleveland to sing the Star Spangled Banner before Game Three of the World Series.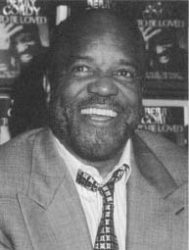 On this day in 1996, Motown Records founder Berry Gordy was honored with a star on the Hollywood Walk of Fame. Gordy helped launch the careers of Stevie Wonder, The Temptations, Diana Ross, Smokey Robinson, Michael Jackson and many others.
On this day in 1997, legendary voice actor Don Messick, who played Astro on The Jetsons, and Bamm Bamm on The Flintstones, among scores of others, died of a stroke at age 71.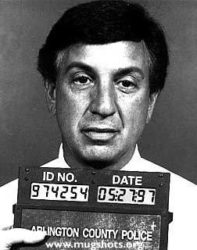 Also this day in 1997, in Arlington Va.,  former NBC sportscaster Marv Albert was spared jail time after his courtroom apology to the woman he'd bitten while they were having sex.
On this day in 1998, the song "The First Night" by Monica topped the charts and stayed there for 3 weeks.
On ths day in 2000, actress/singer Shelley Fabares (Coach, Donna Reed Show, Johnny Angel)  was hospitalized for a liver transplant after being diagnosed at age 56 with autoimmune hepatitis.
On this day in 2002, Atlantic Records producer/engineer Tom Dowd died of emphysema. In his 77 years he'd recorded albums by many top artists including: Eric Clapton, Lynyrd Skynyrd, Rod Stewart, Aretha Franklin, Cream, Lulu, Chicago, The Allman Brothers Band, The J. Geils Band, Meat Loaf, Sonny & Cher, Willie Nelson, Diana Ross, Kenny Loggins, Dusty Springfield, The Drifters and Otis Redding.
On this day in 2004, George Strait was at No.1 on the Billboard album chart with '50 Years of Hits.'
On this day in 2005, the reunited band Cream sold out three nights at New York's Madison Square Garden.
On this day in 2006, Forbes.com revealed that Kurt Cobain had overtaken Elvis Presley as the highest earning dead celebrity. Cobain's work earned $50 million in the 12 months to October 2006, compared with Presley's $42 million. Former Beatle John Lennon earned $35 million.
On this day in 2007, a UK judge removed a drug treatment order for Babyshambles singer Pete Doherty.  At Thames Magistrates' Court Judge Jane McIvor told the singer she was going to revoke the six months left to serve on the order after advice from experts.
On this day in 2008, A Night for Vets: An MTV Concert for the BRAVE was broadcast with taped performances by Kid Rock, Fall Out Boy, Angels & Airwaves and Saving Abel. The program called attention to the heroism and struggles of young US veterans of the wars in Iraq and Afghanistan.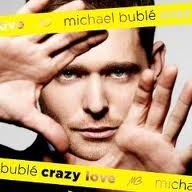 On this day in 2009, Vancouver's Michael Bublé went to No.1 on the US album chart with 'Crazy Love', the singer's fourth studio album.
On this day in 2010, KISS singer/bassist Gene Simmons was rushed to the hospital after collapsing at L.A. International Airport. He was diagnosed with dehydration and released the next day.
On this day in 2011, U2 was named The Greatest Act of the Last 25 Years at the Q Awards in London.
On this day in 2012, according to Forbes.com, Elizabeth Taylor topped the annual list of highest-earning dead celebrities after her estate took in $210 million, largely from an auction of her jewels, costumes and artwork.  Previous champ Michael Jackson fell to second place for the year with earnings of $145 million, and Elvis Presley was third at $55 million.
On this day in 2013, Dave Grohl of Foo Fighters and Nirvana played an acoustic only show at the third annual Blue Jean Ball benefiting Autism Speaks in L.A. "Dave has been an advocate for all children and we are so thankful for his contribution to our cause," said Autism Speaks President Liz Feld in a statement.
On this day in 2014,  actress Marcia Strassman, best known for her lead roles in the TV show Welcome Back Kotter and the comedy feature Honey I Shrunk the Kids, succumbed to breast cancer at age 66. Strassman also was a cast member on the TV series Booker, Noah Knows Best and Tremors.  She also served on the national board of the Screen Actors Guild.
Also in 2014, singer John Denver was posthumously awarded a star on the Hollywood Walk of Fame. On this day in 2015, film legend from the Golden Age of Hollywood, Maureen O'Hara died of natural causes at age 95.  Following her lengthy career on the big screen in her latter years she starred in five TV movies, including 'The Christmas Box,"Cab to Canada,"The Last Dance,"A Cry of Angels' and 'The Red Pony.' And her classic 1947 film 'Miracle on 34th Street' is revived for repeated TV exposure each Christmas season.
On this day in 2016,  Bobby Vee, the 60's teen idol who had Hot 100 hits with "Take Good Care of My Baby," "Run to Him" and "Rubber Ball," died following a five-year bout with Alzheimer's disease at age 73. In 2013 Bob Dylan called Vee "the most meaningful person I've ever been onstage with."
On this day in 2017, Fats Domino, a pioneer of rock & roll, died in his hometown of New Orleans at age 89. A contemporary of Elvis, Chuck Berry and Jerry Lee Lewis, Domino was among the first acts inducted into the Rock and Roll Hall of Fame, thanks to a titanic string of 11 top ten hits between 1955 and 1960.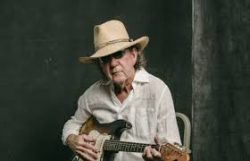 Also dying at 89 this date in 2017 was actor Robert Guillaume after a long battle with prostate cancer.  He starred as the butler 'Benson' on the sitcom of the same name and the show that introduced him in the role, 'Soap.'  He also was featured as a broadcast executive in the ABC-TV comedy-drama 'Sports Night.'
On this day in 2018, singer-songwriter Tony Joe White, nicknamed "the Swamp Fox" for his ability to write songs that conveyed the idiosyncrasies and tensions of the US south, suffered a fatal heart attack at age 75.  His best known hit was Brook Benton's "A Rainy Night in Georgia."
Also in 2018, packages containing explosive devices were sent to CNN as well as prominent Democratic politicians, including former President Obama and former Secretary of State Hillary Clinton.
Today's Birthdays
Rock musician Bill Wyman (Rolling Stones) is 87.
Musician Santo Farina (Santo & Johnny) is 86.
Actor F. Murray Abraham (Homeland, Pompeii: The Last Days, Dead Man's Walk, Marco Polo) is 83.
Singer/record producer Ted Templeman (Harpers Bizarre member) is 78.
Actor/voicist Kevin Kline (Bob's Burgers, Search for Tomorrow) is 76.
Actor/director James Whitmore Jr. (Black Sheep Squadron, NCIS, Cold Case, 24) is 74.
Country musician Billy Thomas (Terry McBride and the Ride) is 69.
Actor/TV host Doug Davidson (Young & the Restless, New Price is Right) is 69.
Actress Karen Austin (Night Court, Murder One) is 68.
Actor/voicist John Kassir (CatDog, As Told By Ginger, Tales from the Crypt, Rocket Power) is 66.
Actor Brad Johnson (Melrose Place, Courthouse) is 64.
Actor B.D. Wong (Law & Order:SVU) is 63.
Actor Mark Morettini (Prison Break, Rubicon) is 61.
Quebec-raised actor Conrad Pla (19-2, The Line, ReGenesis) is 56.
Halifax-born singer Heather Rankin (Rankin Family) is 56.
Cape Breton-born actor Rick Ravanello (Weeds, True Justice) is 56.
Actress Jacqueline McKenzie (The 4400) is 56.
Actress  Christina Chambers (Sunset Beach, One Life to Live) is 54.
Actor Raúl Esparza (Law & Order: SVU) is 53.
Actress Jackie Debatin (The Office, According to Jim) is 53.
Actress Dervla Kirwan (Ballykissangel) is 52.
Model/actress Caprice Bourret (The Surreal Life) is 52.
Actress Raelee Hill (Water Rats, Farscape) is 51.
Actor Burgess Jenkins (The Young & the Restless, Army Wives) is 50.
Actress Catherine Sutherland (Mighty Morphin' Power Rangers) is 49.
Actress Amy Bailey (Vikings) is 48.
Actress/voicist Melissa Hutchison (Space Rangers) is 48.
Rock musician Ben Gillies (Silverchair) is 44.
Actress Casey Wilson (Sat. Night Live, Happy Endings) is 43.
Singer-actress Monica (Arnold) is 43.
Model/TV host Tila Tequila (A Shot of Love with Tila Tequila) is 42.
Rhythm-and-blues singer/TV personality Adrienne Bailon of 3LW (The Cheetah Girls, The Real, Keeping Up With the Kardashians) is 40.
London Ont.-born actress Alycia Purott (Power Rangers SPD) is 40.
Actress Katie McGrath (Merlin, Dracula) is 40.
Actor Ben Giroux (Hart of Dixie, Bunsen is a Beast, FML, Ben and Burman) is 39.
Toronto-born actor/rapper Aubrey DRAKE Graham (Degrassi: The Next Generation) is 37.
Actor Oliver Jackson-Cohen (Dracula, Mr. Selfridge, Lark Rise to Candleford) is 37.
Model/actress Raquel Pomplun (Chocolate Milk Series, Rockin' Rounds) is 36.
Actress Eliza Taylor (The 100) is 34.
Toronto-born actress Shenae Grimes-Beech (90210, Degrassi: The Next Generation) is 34.
Actress Kirby Bliss Blanton (Alive in Denver) is 33.
Actor Ashton Sanders (Wu-Tang: An American Saga) is 28.
Actor Hudson Yang (Fresh Off the Boat) is 18.
Chart Toppers — Oct. 24th
1952 You Belong to Me – Jo Stafford Wish You Were Here – Eddie Fisher I Went to Your Wedding – Patti Page Jambalaya (On the Bayou) – Hank Williams
1961 Runaround Sue – Dion Bristol Stomp – The Dovells Big Bad John – Jimmy Dean Walk on By – Leroy Van Dyke
1970 I'll Be There – The Jackson 5 We've Only Just Begun – Carpenters Fire and Rain – James Taylor Run, Woman, Run – Tammy Wynette
1979 Rise – Herb Alpert Pop Muzik – M I'll Never Love This Way Again – Dionne Warwick All the Gold in California – Larry Gatlin & The Gatlin Brothers
1988 Groovy Kind of Love – Phil Collins What's on Your Mind (Pure Energy) – Information Society Wild, Wild West – The Escape Club Strong Enough to Bend – Tanya Tucker
1997 Candle in the Wind 1997 /Something About the Way You Look Tonight – Elton John You Make Me Wanna… – Usher How Do I Live – LeAnn Rimes How Do I Get There – Deana Carter
2006 Too Little Too Late – JoJo Far Away – Nickelback Lips Of An Angel – Hinder Would You Go with Me – Josh Turner
Today in Broadcast History compiled by Ron Robinson