ON THIS DAY in 1904
pioneering NBC radio announcer Ford Bond was born in Louisville, Kentucky.  For more than twenty years in the 1930s and '40s, he was the announcer for soap operas (Backstage Wife, Stella Dallas, David Harum, Easy Aces, etc), the American Album of Familiar Music and other shows, including the advertising voice for a product called Bab-O.  He also was one of the NBC radio broadcasters on the 1934 World Series.  He died at St. Croix, Virgin Islands on August 15, 1962 at age 57.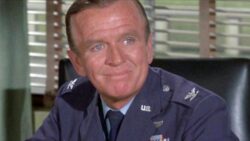 On this day in 1910, actor Hayden Rorke was born in Brooklyn. In 30-plus years of TV his signature role was Dr. Bellows on I Dream of Jeannie.  He also had running parts in the series Dr. Kildare and Mr. Adams & Eve.  He died from multiple myeloma Aug. 19 1987, at age 76.
On this day in 1917, actor Robert Bray was born in Kalispell Montana. He played Corey for 5 years on TV's Lassie, but his specialty was western roles which he played in movies & on TV for more than 20 years.  He died at 66 March 7 1983 after a heart attack.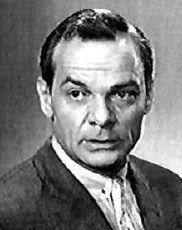 On this day in 1918,  actor James Daly was born in small town Wisconsin. Although best known today as the father of actors Tim and Tyne Daly, he had his own impressive resume, including 20 years starring in the early syndicated TV series Foreign Intrigue.   He also was the lead in the CBS series, Medical Center.  Daly died of heart failure, July 3, 1978 aged 59.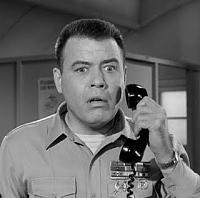 On this day in 1922, actor Frank Sutton was born in small town Tennessee. He is best remembered as Sgt. Carter on 'Gomer Pyle USMC', and as Joe Sullivan on the soap opera 'The Secret Storm'.  He died June 28 1974 at age 51, after a heart attack.
On this day in 1925, Johnny Carson was born in Corning Iowa. He was the inimitable host of NBC's Tonight Show for just months short of 30 years. Johnny died of emphysema Jan 23, 2005, at age 79.
On this day in 1932,  comedian Fred Allen made his radio debut.   His wife, Portland Hoffa, joined him on the CBS radio broadcast. Allen's comedy-variety program was known as The Linit Bath Club Revue. It then became The Salad Bowl Revue, then The Sal Hapatica Revue, The Hour of Smiles, Town Hall Tonight, The Texaco Star Theatre and finally, The Fred Allen Show, for a total of 17 years, about 12 of them on NBC.  He also co-starred on NBC Radio's The Big Show (1950-52.) Allen was never able to transition his brand of humour to TV, though he was a regular on the panel of CBS-TV 's What's My Line.
On this day in 1938, the first major Canadian broadcast heard around the world consisted of our singers and orchestras producing 'A Musical Portrait of Canada.'
On this day in 1940, the No. 1 Billboard Pop Hit was "Only Forever" by Bing Crosby.
On this day in 1948,   CNN newsman John Holliman was born. He was indelibly etched in our memories as one of the 'Boys of Baghdad' during that remarkable CNN audiocast from an Iraqi hotel room as the 1991 war was beginning.  Holiman was killed in a car crash in Georgia Sept 12, 1998.  He was 49.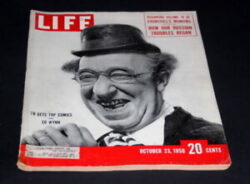 On this day in 1950,  LIFE magazine was adorned with a cover picture of Ed Wynn, and the caption, "TV gets top comics."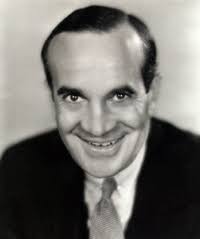 Also this day in 1950,  "The World's Greatest Entertainer" (a billing he gave himself), Al Jolson (Asa Yoelson), died at the age of 64 following a heart attack.  He had his own high budget radio shows (Shell Chateau in the 30's, Kraft Music Hall in the 40's) and was a frequent guest on other radio variety shows.
On this day in 1956, Jonathan Winters became a TV star. Winters was seen coast to coast on NBC in the first videotape recording to be broadcast. The taped show originated at WRCA-TV in New York City.
On this day in 1957, Alan Freed's "Biggest Show Of Stars For 1957" played the Georgia Auditorium in Vancouver.  The all-star playbill included Chuck Berry, Fats Domino, the Everly Brothers, Buddy Holly and the Crickets, Paul Anka, Frankie Lymon, Buddy Knox, Eddie Cochran, Clyde McPhatter, LaVern Baker, Jimmy Bowen andThe Drifters. General admission was just $2.50!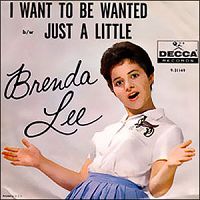 On this day in 1960, the No. 1 Billboard Pop Hit was Brenda Lee's "I Want to Be Wanted."
On this day in 1961, "Runaround Sue" by Dion was the #1 U.S. single. It remained at the top for two weeks until being knocked off by Jimmy Dean's Big Bad John.
On this day in 1962, Steveland Morris Judkins, soon to be known as Little Stevie Wonder, at the age of 12 recorded his first single. The song was titled "Thank you for Loving Me All the Way."
On this day in 1963, The Beatles recorded "I Wanna Be Your Man," on which Ringo Starr was the lead singer.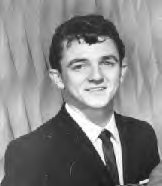 On this day in 1964, as his "Last Kiss," with lyrics detailing a fatal car crash accident was gaining popularity J. Frank Wilson was severely injured (and the record's producer killed) in an MVA while en route to a gig at Canton, Ohio.
On this day in 1966, the Jimi Hendrix Experience had their first recording session in London, where they taped their first single"Hey Joe." It would be a Top Ten hit in the UK.
On this day in 1970, "Lady Soul", Aretha Franklin, was awarded a Gold Record for her #1 R&B hit 'Don't Play that Song (You Lied).'
On this day in 1971, The Stampeders' 'Sweet City Woman' 
 peaked at #8 on the Billboard pop singles chart. That same day in 1971, The Who's rock opera "Tommy" finally dropped off the LP charts after a two and a half year run.
On this day in 1973, the No. 1 Billboard Pop Hit was "Midnight Train to Georgia" by Gladys Knight & the Pips.
On this day in 1976, Chicago started a two week run at No.1 on the Billboard singles chart with 'If You Leave Me Now'. It was the group's 18th Top 40 and first No.1 song.
Also in 1976, Led Zeppelin made their debut on US television as guests on Don Kirshner's Rock Concert.  They played 'Dazed and Confused' and 'Black Dog'. Still in 1976, R&B singer Leonard Lee of the Shirley & Lee singing duo (Let The Good Times Roll) suffered a fatal heart attack at the tender age of 40.
On this day in 1978, CBS Records hiked the price of many vinyl LP's by one dollar to $8.98. Other labels soon joined in. Also this day in 1978, Sex Pistols bassist Sid Vicious attempted to commit suicide while awaiting trial for killing his girlfriend Nancy Spungen.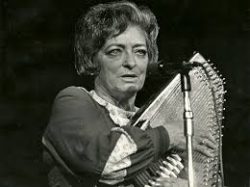 Still this day in 1978, Maybelle Carter, the matriarch of the musical Carter family, lost her battle with Parkinson's disease. Maybelle was the mother of June Carter, who became Mrs. Johnny Cash. Maybelle Carter was 69.
Still in 1978, Toronto rocker Neil Young's beach house in Zuma Beach Calif. burned to the ground in a forest fire.
On this day in 1980, the No. 1 Billboard Pop Hit was "Woman in Love" by Barbra Streisand. The single appeared on the album "Guilty," which sold more than 20 million copies worldwide.
On this day in 1982, baritone Hoyt Hawkins of the Jordanaires, the singing group who accompanied  Elvis Presley, Patsy Cline and Ricky Nelson on many of their hits, died at age 55.
On this day in 1983,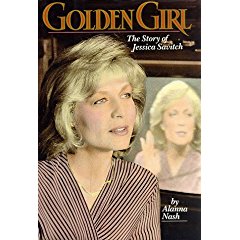 NBC newscaster Jessica Savitch drowned at age 36. She had been a passenger in a car that crashed and flipped into a canal in New Jersey.
On this day in 1984, "NBC Nightly News" aired BBC footage of the severe drought in Ethiopia, a first for North American audiences.
On this day in 1990, the Canadian heavy metal group Rush released their 'Chronicles' video.
On this day in 1994, actor Robert Lansing lost his battle with cancer at age 66.  He is pictured as Gary Seven in an episode of Star Trek.  Of the several series he starred in, Twelve O'Clock High & The Equalizer were the most highly regarded.
Also this day in 1994, a working reporter who worked his way up to be head of CBS News, William Leonard died of a stroke at age 78.
On this day in 1995, former Selena fan club president Yolanda Saldivar was convicted of murdering the Tejano star outside a Texas motel six months earlier. The jury deliberated only 2 1/2 hours before handing down their guilty verdict.
Also in 1995, Def Leppard pulled off one of the greatest publicity stunts ever when they played three concerts on three different continents in the same day. The band played in Tangiers in Africa in the morning, in London in the afternoon and at the Pacific Coliseum in Vancouver in the evening.
On this day in 1999, the Rob Thomas/Carlos Santana collaboration, "Smooth," was the #1 single in North America. The track was recorded for Santana's comeback album, "Supernatural." With lyrics by Thomas, the songs stayed #1 for an impressive 12 weeks.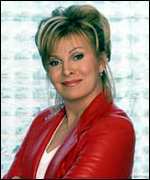 On this day in 2002, a Michigan appeals court reversed the 1999 decision against TV's "Jenny Jones Show." Jenny Jones, The court ruled that the program had no legal duty to protect a guest who was murdered after revealing a gay crush. Scott Amedure was shot to death by Jonathan Schmitz in 1995, three days after Amedure revealed an attraction to Schmitz during a taping of the show in Chicago. The segment was never aired.
Also in 2002, a federal judge in St. Louis dismissed a lawsuit against Chuck Berry by Johnnie Johnson, a piano player and former collaborator who wanted royalties for more than 30 songs written between 1955 and 1966.
On this day in 2004, opera singer Robert Merrill, who made his first of many TV appearances on NBC's "Saturday Night Revue" in 1949, died at age 87.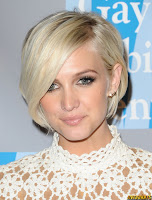 Also in 2004, Ashlee Simpson walked off stageafter the wrong vocal track was played during her performance on "Saturday Night Live," which revealed she was lip-synching.
On this day in 2005, in Chicago, Lou Rawls sang the Star Spangled Banner before Game 2 of the 2005 World Series between the Houston Astros and Chicago White Sox. It would be his last public performance as Rawls lost his battle with brain and lung cancer 2½ months later.
On this day in 2006, The Killers appeared on CBS' Late Show With David Letterman to promote their "Sam's Town" CD.
Also in 2006, The Eagles performed at a party for Wal-Mart CEO, Lee Scott, at New York's Rockefeller Center. This was two days before they signed a deal giving the discount retailer exclusive rights to put out future recordings and other releases from the band.
On this day in 2007, Carlos Santana tracks were showcased on the CBS TV drama 'Cane' starring Jimmy Smits.
Also in 2007, Phil Spector's first murder trial over the 2003 death of actress Lana Clarkson ended in a hung jury. Ten jurors had voted him guilty, but the other two insisted on acquittal.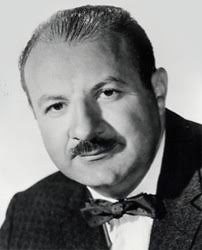 On this day in 2009, Toronto-born character actor Lou Jacobi, whose memorable face appeared in almost 40 years of television episodes, died at age 95.
On this day in 2010, the surviving members of Buffalo Springfield – Neil Young, Stephen Stills and Richie Furay – reunited for their first concert in 42 years at the Bridge School Benefit in Mountain View, CA. Young's Bridge School concerts raise money for students with severe physical handicaps.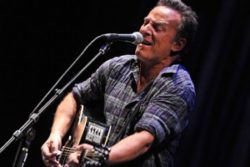 On this day in 2012, Guns N' Roses frontman Axl Rose had his first sit-down, live television broadcast interview in more than 20 years on ABC-TV's Jimmy Kimmel Live! Rose was promoting GN'R's 12 show residency at The Joint in Las Vegas.
Also in 2012, Bruce Springsteen put on a free concert in support of President Obama's reelection campaign in Charlottesville Virginia. "We're still living through very hard times, but justice, equality and real freedom are not always a tide rushing in," said Springsteen. "They are more often a slow march, inch by inch, day after long day."
On this day in 2013. Bill Mazer, who was a voice and face of sports coverage in New York for decades, pioneering sports-talk radio and becoming a television fixture while earning the nickname "the Amazin'" for his encyclopedic recall of sports facts and figures, died at age 92. When Mazer retired in 2009 (aged 88) he had spent 60 years in broadcasting, 20 of them at WNEW-TV.
Also in 2013, original KISS members Ace Frehley and Peter Criss appeared on stage together for the first time in 13 years during the all-star jam at the 30th-anniversary party for Eddie Trunk's WNEW radio show at the Hard Rock Café in New York City.
On this day in 2014,   Terry Keenan, a business reporter who handled high finance with a populist touch for CNN, CNBC and Fox News, among other television outlets, suffered a massive cerebral hemorrhage and died at age 53.
Also in 2014, Alvin Stardust, the lavishly quiffed, luxuriantly sideburned, leather-clad UK pop star best known for 1970s hits such as My Coo Ca Choo,  died aged 72, shortly after being diagnosed with metastatic prostate cancer.
On this day in 2015, famed singer and civil rights activist Leon Bibb died in his adopted city of Vancouver B.C. at age 93. He had appeared on CBS-TV's Ed Sullivan Show 10 times, and had marched with Dr. Martin Luther King.
On this day in 2016, Pete Burns, lead singer of the 1980s British pop band Dead or Alive, suffered a massive cardiac arrest and died at age 57.
On this day in 2018, NBC's Megyn Kelly, host of the "Today Show's" 9 am hour, apologized to colleagues after her comments defending racist Halloween gags and blackface prompted an immediate backlash.
Today's Birthdays
Rhythm-and-blues singer Barbara Ann Hawkins (The Dixie Cups) is 80.
Actor Wolf Muser (Santa Barbara, Alias, The Man in the High Castle, Adam Ruins Everything) is 73.
Jazz singer Dianne Reeves is 67.
Country singer/actor Dwight Yoakam (Under the Dome, Goliath) is 67.
HLN TV talk show host Nancy Grace is 66.
Recording parody writer/singer "Weird Al" Yankovic is 64.
Writer/director/producer Sam Raimi (Xena: Warrior Princess, Hercules: The Legendary Journeys) is 64.
Actress Beatie Edney (Poldark) is 61.
Voicist/actor David Sobolov (The Flash, Guardians of the Galaxy) is 59.
Rock musician Robert Trujillo (Metallica) is 59.
Rhythm-and-blues singer David Thomas (Take 6) is 57.
Rock musician Brian Nevin (Big Head Todd and the Monsters) is 57.
Actor Walter Flanagan (Comic Book Men, Clerks.) is 56.
Country singer-musician Junior Bryant (Ricochet) is 55.
Actor Jon Huertas (This is Us, Castle, Generation Kill, Sabrina the Teenaged Witch) is 54.
Model/actress Brooke Theiss (Just The Ten Of Us, Beverly Hills 90210) is 54.
TV personality/actor Grant Imahara (MythBusters) is 53.
Actress/voicist Kate Del Castillo (Weeds, American Family) is 51.
Country singer Jimmy Wayne is 51.
Actress Vivian Bang (Sullivan & Son) is 50.
Bassist Eric Bass of Shinedown is 49.
Actress Boti Bliss (CSI: Miami) is 48.
Vancouver-born actor Ryan Reynolds (Two Guys a Gal & a Pizza Place, Zeroman, The Odyssey) is 47.
Model/singer/TV host Cat Deeley (So You Think You Can Dance) is 47.
Actor Robert Belushi (How I Met Your Mother, The Joe Schmo Show, According to Jim) is 43.
Actor Jackie Long (The Real Husbands of Hollywood, According to Him + Her) is 42.
Actor/voicist Bradley Pierce (Sonic the Hedgehog, Shaky Ground) is 41.
Actress Serah D'Laine (General Hospital, Undressed) is 41.
Actress Julin (Texas Live Show) is 40.
Singer Matthew Shultz of Cage The Elephant is 40.
Actor Richard Wilson (Merlin) is 39.
TV personality/columnist/commentator Meghan McCain (ABC's 'The View') is 39.
Model Izabel Goular (The Victoria's Secret Fashion Show) is 39.
Actress Masiela Lusha (George Lopez, Clifford's Puppy Days) is 37.
Actor Marque Richardson (Dear White People, True Blood, My Alibi) is 37.
Singer Miguel is 37.
Actress Emilia Clarke (Game of Thrones) is 37.
Actress Inbar Lavi (Imposters, Prison Break, Gang Related) is 37.
Actress Jessica Stroup (90210) is 36.
Actress Briana Evigan (From Dusk Till Dawn:the Series) is 36.
Toronto-born actor Jonathan Malen (Wild Kratts, Dark Oracle, Girlstuff/Boystuff) is 36.
Actor Matt Angel (Sweet Vicious) is 33.
Trumpeter Allen Branstetter of St. Paul and the Broken Bones is 33.
Actress Sophie Oda (The Suite Life of Zack and Cody) is 32.
Actor Brett DelBuono (Miss Behave, The Cleaner) is 31.
Actress Taylor Spreitler (Kevin Can Wait, Melissa & Joey, Days of Our Lives) is 30.
Actress Margaret Qualley (The Leftovers) is 29.
Model/TV reporter Ireland Baldwin (Entertainment Tonight) is 28.
Actor/voicist Zach Callison (The Goldbergs, Just Add Magic, Steven Universe, Sofia the First, Diary of a Single Mom) is 26.
Actress  Amanda Stenberg (Sleepy Hollow) is 25.
Chart Toppers – Oct. 23
1951 Because of You – Tony Bennett I Get Ideas – Tony Martin Cold, Cold Heart – Tony Bennett Always Late (With Your Kisses) – Lefty Frizzell
1960 Save the Last Dance for Me – The Drifters My Heart Has a Mind of Its Own – Connie Francis I Want to Be Wanted – Brenda Lee Alabam – Cowboy Copas
1969 I Can't Get Next to You – The Temptations Hot Fun in the Summertime – Sly & The Family Stone Suspicious Minds – Elvis Presley Since I Met You, Baby – Sonny James
1978 Kiss You All Over – Exile Reminiscing – Little River Band You Needed Me – Anne Murray Tear Time – Dave & Sugar
1987 Lost in Emotion – Lisa Lisa & Cult Jam U Got the Look – Prince Bad – Michael Jackson Fishin' in the Dark – Nitty Gritty Dirt Band
1996 Macarena (bayside boys mix) – Los Del Rio I Love You Always Forever – Donna Lewis It's All Coming Back to Me Now – Celine Dion Believe Me Baby (I Lied) – Trisha Yearwood
2005 Because Of You – Kelly Clarkson Gold Digger – Kanye West Wake Me Up When September Ends – Green Day Better Life – Keith Urban
Today in Broadcast History compiled by Ron Robinson