Jennifer-Lee Gunson is the owner of J-Pod Creations which is a Vancouver based company specializing in branded podcasting. Before Jennifer got started in radio, she was an actor. She later enrolled at BCIT, found her way to Astral owned The Bear, which has now been shifted to the Bounce cluster of Bell properties. She returned to Vancouver after a stint in Prince George and took to the air (literally) doing traffic for CKNW and later Canadian Traffic Network which is where you can hear her today.
She is also the host of a few podcasts at her company, including the ever-popular HAVAN podcast "Measure Twice, Cut Once" which is a branded podcast for the Homebuilders Association of Vancouver.
In this episode, you will hear how she got her start in radio, survived the pandemic, and started her company. Best of all, she shares what she learned in radio and how it applies to making great on demand audio.
A Transcription of this episode is available here.
This show is made possible every week by contributors like:
Blurve: A great way to help you prep your Show.
Megatrax – Licensed Music for your radio station or podcast production company.
…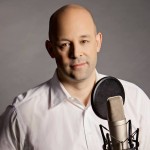 Matt Cundill works with radio groups on digital strategies and talent coaching. He recently started the Sound Off Podcast: The Podcast about Broadcast"
E-mail Matt: [email protected]
Twitter: @mattcundill
" The Sound Off Podcast is committed to helping broadcasters find their way through the digital revolution. "