ON THIS DAY in 1902
actress Miriam Hopkins was born in Bainbridge Georgia.  Although most of her work was on the big screen, she had guest roles in numerous TV series in the 50's and 60's .. The Outer Limits, Route 66, Studio One, Lux Video Theatre, and The Flying Nun among them.  She died Oct 9, 1972 just short of her 70th birthday, following a heart attack.
On this day in 1918, jazz musician/actor Bobby Troup was born in Harrisburg, Pennsylvania. He & his wife Julie London were cast mates in the NBC-TV show Emergency.  His TV guest appearances spanned nearly 30 years. He died following a heart attack Feb. 7 1999, at age 80.
On this day in 1919, a future Canadian Prime Minister Pierre Elliott Trudeau was born in Quebec.  During his public life & later he occupied more radio & TV time any other Canadian politician, both in person and in drama.  He died Sept 28 2000 at age 80, after being diagnosed with Parkinson's and cancer.
Also in 1919,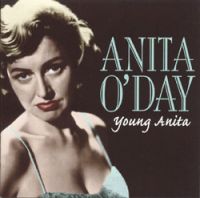 jazz singer Anita O'Day was born in Chicago.  Her early big band appearances with Gene Krupa and Woody Herman shattered the traditional image of the "girl singer". Refusing to pander to any female sterotype, O'Day presented herself as a 'hip' jazz musician, wearing a band jacket and skirt as opposed to an evening gown. She died of pneumonia Nov. 23 2006 at age 87.
On this day in 1922, as radio broadcasting spread like wildfire across North America, the British Broadcasting Corporation (BBC) was established to monitor the development of the radio biz in Great Britain.
On this day in 1926, pioneer rock 'n' roller Chuck Berry was born in St. Louis.   With songs such as "Maybellene" (1955), "Roll Over Beethoven" (1956), "Rock and Roll Music" (1957) and "Johnny B. Goode" (1958), Berry refined and developed rhythm and blues into the major elements that made rock and roll distinctive.  He was found at home unresponsive and died March 17 2017 at age 90.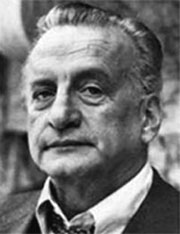 On this day in 1927, Oscar-Winning actor George C. (Campbell) Scott was born in Wise Virginia. Before he starred on the big screen in 1970's Patton and a host of other movies, he earned a good living in live TV, and as lead in the acclaimed  1963 CBS series, East Side, West Side.  Scott died Sep 22, 1999 after suffering a ruptured aortic aneurism, at age 71.
On this day in 1928, sportscaster Keith Jackson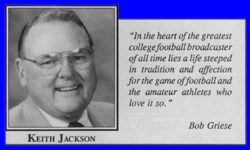 was born in Roopville Georgia. He spent time in the 60's at Seattle's KOMO Radio & TV before joining ABC Sports, and becoming the voice of College Football. His trademark expression?  "Whoa Nelly!"  He died Jan. 12 2018 at age 89.
On this day in 1931, Thomas Alva Edison died at age 84. He was an American inventor and businessman who developed many devices that greatly influenced life around the world, including the phonograph and a long lasting light bulb. Dubbed "The Wizard of Menlo Park" by a newspaper reporter, he was one of the first inventors to apply the principles of mass production to the process of invention, and therefore is often credited with the creation of the first industrial research laboratory.  http://en.wikipedia.org/wiki/Thomas_Edison
On this day in 1932,  broadcaster, politician and former BC Lieutenant Governor Iona Campagnolo was born Iona Hardy at Galiano Island, BC.  Campagnolo was brought up in Prince Rupert, where she started her career as a broadcaster in 1965. She was head of the local school board, an alderman, Liberal MP for Skeena and federal Minister of Fitness and Amateur Sport. She was the first woman President of the Liberal Party of Canada 1982-86.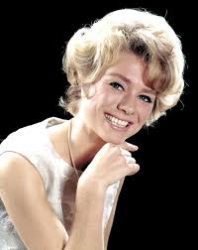 On this day in 1934, actress Inger Stevens was born Inger Stensland in Sweden.  Her big role was the title character in the 60's TV series The Farmer's Daughter.   She committed suicide by overdosing on sleeping pills April 30, 1970, aged just 35.
On this day in 1935, RCA Victor record #25236 was recorded by Tommy Dorsey and his orchestra. It would become one of the most familiar big band themes of all time, I'm Getting Sentimental Over You.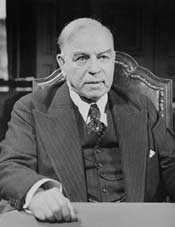 On this day in 1941, Canadian Prime Minister William Lyon Mackenzie King took to the radio to announce wage and price controls to combat inflation during World War II.  He told the nation 40% of the national income was to be spent on war (vs. 10% in W.W.1).
On this day in 1943, the first broadcast of Perry Mason was heard on CBS radio. In the 15-minute daytime drama, Perry was played by Barlett Robinson, Santos Ortega, Donald Briggs and finally & most memorably by John Larkin.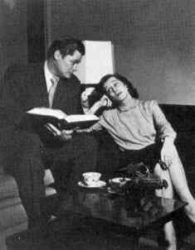 (pictured) John Larkin as Perry Mason and Joan Alexander as Della Street on the CBS daytime radio program. Larkin played the role the longest and was reportedly very disappointed when Raymond Burr got the gig on TV (1957).
On this day in 1946, the private eye drama Let George Do It began its eight-year run on the West Coast Mutual Don Lee radio network.  Bob Bailey starred as detective-for-hire George Valentine (with Olan Soule stepping into the role in 1954).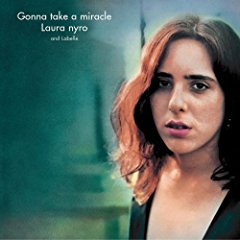 On this day in 1947, singer/songwriter Laura Nyro was born in the Bronx New York.  She would have much influence on other women of the 60's like Joni Mitchell, Carly Simon, Phoebe Snow, and Rickie Lee Jones.  She died of ovarian cancer Apr 8, 1997, at age 49.
On this day in 1956, NFL commissioner Bert Bell turned thumbs down on the use of radio-equipped helmets by pro quarterbacks. Bell had received, um, a lot of static about the devices which were quite popular with coach Paul Brown of Cleveland. Word was that severe whiplash was possible with the long antennas used. The ban was eventually lifted in 1994.
Also in 1956, 21-year-old Elvis Presley pulled into a Memphis gas station where fans began to gather and he started signing autographs. The station manager asked Presley to move on, and a fight erupted. Two station employees were later found guilty of assault and battery, and were fined $15 and $25 respectively.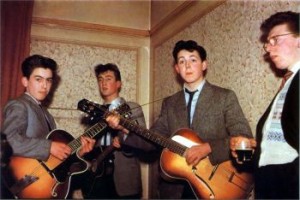 On this day in 1957, Paul McCartney made his debut appearance with the Quarry Men (led by John Lennon) in Norris Green, Liverpool. On this day in 1963, on his 37th birthday Chuck Berry was released from prison after serving 19 months of a three-year sentence for a Mann Act violation (transporting a minor across state lines for immoral purposes). Berry had allegedly had sex with a 14-year-old native girl from Yuma Arizona whom he'd taken to work at his St. Louis night club.
On this day in 1964, The Beatles recorded "I Feel Fine," which marked the earliest example of the use of feedback to enhance a recording. Also in 1964, The Animals appeared on CBS-TV's Ed Sullivan Show, performing "House of the Rising Sun" and "I'm Crying." Also on the variety show were comics Jackie Mason, John Bynerand Totie Fields.
On this day in 1965, The Beatles recorded "In My Life," which Rolling Stone magzine ranked as 23rd among "The 500 Greatest Songs of All Time."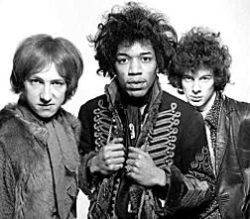 On this day in 1966,  the Jimi Hendrix Experience concluded its first week of live performances, backing Johnny Hallyday at the Olympia Theatre in Paris.
Also in 1966, Frank Sinatra recorded a future Top Five pop single, "That's Life." On this day in 1968, John Lennon & Yoko Ono were arrested and charged with possession of marijuana when Ringo Starr's London apartment was raided by police. Officers found 219 grains of cannabis resin.  The arrest later became the basis for U-S immigration officials to try to deport Lennon back to Britain.
On this day in 1969, the Jackson 5 made their U.S. television debut on ABC-TV's "Hollywood Palace." Diana Ross and the Supremes hosted the show. Also in 1969, The Temptations scored their second US No.1 single with 'Can't Get Next To You'.
Still in 1969, Rod Stewart left the Jeff Beck Group and joined the Faces, (formerly named the Small Faces), replacing the departed Steve Marriott as their new lead singer.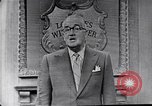 On this day in 1973, an erudite-sounding announcer best known for his commercials for "Longines Watches", Frank Knight died at age 79.
Also this day in 1973, the Canadian Radio-Television Commission let CBC start 6 new FM radio stations, plus a French FM network.
On this day in 1974, Al Green's girlfriend, Mary Woodson, upset over his infidelities, fatally shot herself at Green's home north of Memphis. That was after she had thrown a pot of boiling grits on Green as he was getting out of the bathtub.
On this day in 1975, Simon & Garfunkel reunited on NBC-TV for Saturday Night Live's second show.  They sang two of their classic hits, "Scarborough Fair" and "The Boxer," plus their new release, "My Little Town." Also in 1975, John Denver started a two week run at No.1 on the US album chart with 'Windsong.'
On this day in 1976, CTV News anchor Harvey Kirck was first joined by former CBC stalwart Lloyd Robertson for the late evening CTV News. They co-anchored for 11 years, until  Kirck left CTV in 1987. Robertson's tenure totalled nearly 35 years when he ended his run in Sept. 2011. 
Also in 1976, the No. 1 Billboard Pop Hit was "If You Leave Me Now" by Chicago. The song was the group's 11th top 10 hit and the first to get to No.1.
On this day in 1982, Ralph Robinson's Great Valley Broadcasting signed on CIGV FM 100.7 in Penticton, B.C., together with repeaters in Keremeos and Princeton. Today, as a Newcap-owned station, it is branded as 'New Country 100.7', and was previously known as 'Giant FM.'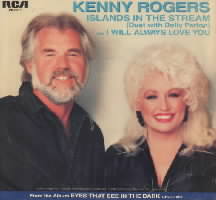 On this day in 1983, Kenny Rogers and Dolly Parton were awarded another Gold Record to add to their individual collections — for their smash hit duet, "Islands in the Stream," later named the Song of the Year.
On this day in 1984, actress Florence Rinard, a member of the panel on the longtime radio quiz show, 20 Questions, died at age 82. She was married to another member of the panel, Fred Vandeventer, and their son Bobby also played the game as Bobby McGuire, to avoid the appearance of nepotism. Is it animal, vegetable, or mineral?
Also in 1984, actor Jon-Erik Hexum died at 26 with self-inflicted wounds from a gun loaded with blanks, which sent a portion of skull into his brain.  The accident had occurred 6 days earlier on the set of the CBS series Cover-Up.  Hexum also starred in the NBC sci-fi series Voyagers.
On this day in 1986, Huey Lewis and The News had the number one album in the U.S. "Fore." On this day in 1988, the first episode of the classic blue-collar sitcom "Roseanne" aired on ABC. Another 220 shows would ensue in the 90s & 90's, and endure forever in syndication, before ABC revived the series in 2017, with almost all of the original cast.
On this day in 1989, Toronto-born director Harvey Hart (Columbo, East of Eden) died at age 61, following a stroke.  He got his start directing live drama in the first decade of CBC Television.
Also in 1989, during a gig at the Los Angeles Coliseum, Guns N' Roses front man Axl Rose announced to the crowd that he was quitting the band, which he felt was not playing up to par because of drug use.
On this day in 1992, country music singer Lynn Anderson was released from jail in Nashville after serving a two-day contempt of court sentence for swearing at her former husband in front of their teenage children.
On this day in 1993, TV soap actress Lois Kibbee (Edge of Night, Somerset, One Life to Live), died of a brain tumor at 71.   Also in 1993, the short-lived replacement for Ralph Emery's "Nashville Now" cable TV series, "Music City Tonight," hosted by Lorianne Crook and Charlie Chase, made its debut on The Nashville Network.
Still in 1993, Rod Stewart added his vocals to tracks recorded earlier by Bryan Adams and Sting for the single "All For Love," the main music theme for the upcoming movie "The Three Musketeers."
On this day in 1994, Toronto rocker Neil Young (and Crazy Horse) got a gold record for their album 'Sleeps With Angels'.
On this day in 1996,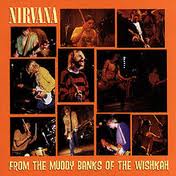 Nirvana's live album "From The Muddy Banks of the Wishkah" debuted on the Billboard chart at #1. On this day in 1997, pioneering female TV news correspondent Nancy Dickerson (first CBS, then NBC) died after a stroke at age 70.
On this day in 1998, Jay-Z started a five week run at No.1 on the US album chart with 'Vol 2…Hard Knock Life.'
On this day in 2000, actress/dancer Gwen Verdon (Magnum PI) suffered a fatal heart attack at age 75. The same day, actress/singer Julie London (Emergency, Cry Me a River) died following a stroke, at age 74.
On this day in 2001, Pamela Martin joined Bill Good (Jr.) as co-anchor on CTV News at Six on CIVT-9 Vancouver. Both had previously been anchors at BCTV (CHAN) (now Global). 
On this day in 2002, actor Kam Fong who played Chin Ho on CBS-TV's original "Hawaii Five-0" TV show, lost his battle with lung cancer at age 84. On this day in 2005, longtime San Francisco sportscaster Bill King died of a pulmonary embolism suffered during hip surgery at age 78.  For 25 years the Oakland A's play-by-play man, at various times he had been the voice of almost every team in the  Bay area.
Also in 2005, Madonna admitted that she wrote a grovelling letter to Abba asking if she could sample their music on her latest single 'Hung Up.' The singer became only the second act (after The Fugees) that Abba has allowed to sample their work.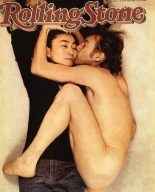 Still in 2005, an image of a naked John Lennon, taken on the last day of his life, was named the top US magazine cover of the past 40 years. The Rolling Stone front cover, taken by Annie Leibovitz and showing Lennon curled around Yoko Ono, was selected as best by a panel of editors, artists and designers.
Also in 2005, iTunes made available an all-star cover of Eric Clapton's "Tears in Heaven" with Ozzy Osbourne, Steven Tyler, Gavin Rossdale and Scott Weiland. Music was by Velvet Revolver. The Sharon Osbourne-produced charity single was to aid victims of Hurricane Katrina and the Southeast Asian tsunami. 
On this day in 2007, South African reggae star Lucky Dube was shot dead by car thieves when he was dropping his teenage son and daughter off in a Johannesburg suburb.
Also in 2007, Ozzy Osbourne and Rob Zombie launched their joint tour at Key Arena in Seattle. Guitarist Zakk Wylde was in Ozzy's band for the dates.
On this day in 2008, singer Dee Dee Warwick, sister to Dionne and a cousin of Whitney Houston, died due to the ravages of her decades-long drug addictions at age 63. Also in 2008, T.I. started a two-week run at No.1 on the US album chart with 'Paper Trail', the hip-hop artist's sixth studio album.
On ths day in 2010, Bret Michaels: Life As I Know It debuted on the US cable channel VH1. The reality series provided a behind-the-scenes look at the solo performer/Poison frontman. Production was suspended after 9 episodes.
Also in 2010, in an interview with Britain's Radio Times magazine, Elton John described today's songwriters as "pretty awful," pop music as "uninspiring," and talent shows like "American Idol" as "boring." He also defended his decision to entertain at conservative talker Rush Limbaugh's wedding for a million dollar fee.
On this day in 2011, British bass guitarist Bob Brunning, a founding member of Fleetwood Mac and a stalwart of the UK blues scene for five decades, died after a heart attack at age 68.
On this day in 2012, Roll Over Beethoven: The Life and Music of Chuck Berry opened at the Rock and Roll Hall of Fame, on Berry's 86th birthday. The exhibit included Berry's '58 recording contract with Chess Records and handwritten lyrics to "Carol" and "School Days."
On this day in 2013, veteran character actress Mary Carver, who played the mother of the title brothers in the private eye CBS-TV series Simon & Simon (1981-95), died ater a short illness at age 89.
On this day in 2014, thirteen days after his induction into the Nashville Songwriters Hall of Fame, Paul Craft — the man behind offbeat, wisecracking country hits like "Dropkick Me, Jesus (Through the Goalposts of Life)" and "It's Me Again, Margaret"– died at age 76.  His sparkling wordplay was a reflection of his intelligent, irony-drenched, amiable personality.
On this day in 2017, Nielsen announced a new service that would enable media subscribers to see how many people watched their shows—and their rivals' shows—on Netflix.
On this day in 2018, Lamb Of God frontman Randy Blythe reported that he'd auctioned off his Grammy medallion and certificate for the band's '06 single "Redneck." It sold for $3,050 with all funds going to Blythe's sister-in-law Bianca, who was battling Stage 3 triple negative breast cancer.
Today's Birthdays
Songwriter Cynthia Weil (You've Lost That Lovin' Feelin', On Broadway, Blame It On The Bossa Nova) is 82.
Singer Russ Giguere of The Association is 79.
Actor Joe Morton (Scandal, Eureka, Equal Justice) is 75.
Chicago White Sox radio announcer/former MLB pitcher Ed Farmer is 73.
Actress Pam Dawber (Mork & Mindy, My Sister Sam) is 71.
Writer/producer Chuck Lorre (Disjointed, Mom, Two and a Half Men, The Big Bang Theory, Mike & Molly) is 70.
Gospel singer Vickie Winans is 69.
Actor Arliss Howard (True Blood, Rubicon) is 68.
Oregon-born actor Jon Lindstrom (True Detective, As the World Turns, Santa Barbara, General Hospital) is 65.
Actress Corinne Bohrer (Rude Awakening, Double Rush, ER) is 64.
Actress Erin Moran (Happy Days, Joanie Loves Chachi) is 62.
Jazz musician Wynton Marsalis is 61.
Actor Vincent Spano (Prince Street, Search for Tomorrow) is 60.
Actress Sam Sorbo (Chicago Hope, Hercules: The Legendary Journeys) is 56.
Rock musician Tim Cross (Sponge) is 56.
Actor/voicist Lucky Yates (Archer) is 55.
Singer Nonchalant is 48.
Actress Joy Bryant (Parenthood) is 48.
Rock musician Peter Svenson (The Cardigans) is 48.
Writer/producer Nic Pizzolatto (True Detective) is 47.
Writer/producer Chris McKenna (The Young & the Restless, One Life to Live) is 45.
Actor Wesley Jonathan (What I Like About You, City Guys) is 44.
Actress Gloria Garayua (Grey's Anatomy) is 44.
Country singer & American Idol contestant Josh Gracin is 42.
Country musician Jesse Littleton (Marshall Dyllon) is 41.
Model actress Freida Pinto (The Daily Show) is 38.
Jazz musician Esperanza Spalding is 38.
Actor Zac Efron (High School Musical 1 & 2, Summerland) is 35.
Actor Peter Gilroy (Interns) is 33.
Actress Joy Jorgensen (Desperate Housewives) is 33.
Actress Carly Schroeder (Lizzy McGuire, Port Charles) is 32.
TV personality Bristol Palin (Sarah Palin's Alaska) is 32.
Actor Tyler Posey (Teen Wolf, Doc) is 31.
Actor Toby Regbo (Reign) is 30. Actress Emily Robinson (Transparent) is 24.
Chart Toppers – Oct. 18
1946 To Each His Own – Eddy Howard Five Minutes More – Frank Sinatra South America, Take It Away – Bing Crosby & The Andrews Sisters Divorce Me C.O.D. – Merle Travis
1955 Love is a Many-Splendored Thing – The Four Aces Autumn Leaves – Roger Williams Black Denim Trousers – The Cheers The Cattle Call – Eddy Arnold
1964 Do Wah Diddy Diddy – Manfred Mann Dancing in the Street – Martha & The Vandellas We'll Sing in the Sunshine – Gale Garnett I Don't Care (Just as Long as You Love Me) – Buck Owens
1973 Half-Breed – Cher Ramblin Man – The Allman Brothers Band Higher Ground – Stevie Wonder Ridin' My Thumb to Mexico – Johnny Rodriguez
1982 Jack & Diane – John Cougar Who Can It Be Now? – Men at Work Eye in the Sky – The Alan Parsons Project I Will Always Love You – Dolly Parton
1991 Emotions – Mariah Carey Do Anything – Natural Selection Romantic – Karyn White Keep It Between the Lines – Ricky Van Shelton
2000 Kryptonite – 3 Doors Down Come On Over (All I Want Is You) – Christina Aguilera Music – Madonna Kiss This – Aaron Tippin
2009 Down – Jay Sean featuring Lil Wayne Party in the U.S.A. – Miley Cyrus Run This Town – Jay-Z, Rihanna & Kanye West American Ride – Toby Keith
Today in Broadcast History compiled by Ron Robinson