ON THIS DAY in 1900
actor Lloyd Corrigan was born in San Francisco.  In 15 years of guest spots in series TV, he secured three recurring roles ..in Meet Mr. McNulty, Zorro, and Hank.  He died November 5 1969 aged 69.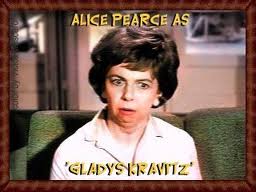 On this day in 1913,  scene-stealing character actress Alice Pearce was born in New York City.  She is best remembered as the nosy neighbour Gladys Kravitz in the TV sitcom Bewitched.   She died March 3 1966 at age 52, of ovarian cancer.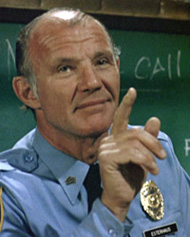 On this day in 1921, actor Michael Conrad was born in Washington Heights, New York.
He is best remembered as Sgt. Phil Esterhaus in "Hill Street Blues", as pictured.  He died from cancer midway through the series Nov. 22 1983 at age 62.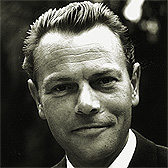 On this day in 1923, bandleader Bert Kaempfert was born in Hamburg Germany. His instrumental hits include Wonderland by Night & Red Roses for a Blue Lady.  He was the first to sign & produce a record by the Beatles, but Polydor saw little potential so they got away.  Kaempfert died of a stroke June 21, 1980 at age 62.
On this day in 1939, listeners welcomed "The Right to Happiness" to the NBC Blue network. The 15-minute daytime drama turned out to be one of the longest-running radio shows of its kind. It moved over to CBS in 1941, then back to NBC in 1942. Fourteen years later "Right to Happiness" returned to CBS where it stayed through its final days in 1960.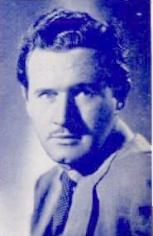 On this day in 1944, a popular red-headed pulp-fiction character made his radio debut  as Wally Maher starred in 'Michael Shayne, Detective' on the West Coast Mutual-Don Lee network.  It went national two years later.
On this day in 1945, Irish-born character actor Barry Fitzgerald, who was red-hot after winning an Oscar in Going My Way, took a star turn on NBC Radio as Judge Barnard Fitz in His Honor, the Barber.  Although written & produced by the talented Carleton E. Morse the show ran only one season.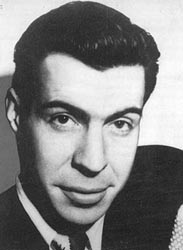 On this day in 1947,  legendary DJ Jack Cullen introduced the "Owl Prowl" for the first time, on Vancouver's CKMO (1410).  It would prove to be his signature format for the next 50 years.
On this day in 1951, in Atlanta, 18 year old Richard Penniman, already performing as Little Richard, made his first recordings for the RCA Camden label at the studios of radio station WGST.
That same day, Johnny Ray, with Canada's Four Lads as backup singers, recorded his soon-to-be #1 hit debut single for Mitch Miller & Okeh Records, Cry. Ray's own composition, The Little White Cloud that Cried, on the flip side, was also a huge hit.
On this day in 1954, Elvis Presley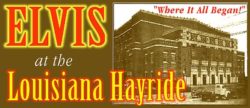 made his first radio appearance on the "Louisiana Hayride," earning the sum of $18. His sidemen, Bill Black and Scotty Moore, were paid $12 each. The show, broadcast on Shreveport station KWKH-AM, represented Presley's first major musical exposure and would prove invaluable in getting him noticed nationally.
On this day in 1957, "You Send Me," by Sam Cooke, was released by Keen Records. It was his first million-seller.

On this day in 1961, Decca Records released Patsy Cline's iconic signature song "Crazy," one of Willie Nelson's most successful compositions.
On this day in 1962, the first night of a two month Motown Records package tour started in Washington DC, featuring Marvin Gaye, The Supremes, Mary Wells, The Miracles and 12 year old Stevie Wonder.
On this day in 1965, The Beatles recorded 'Day Tripper' at London's Abbey Road studios in three takes; they then added vocals and other overdubs, completing the recording before the end of the day.
On this day in 1967, Dolly Parton replaced Norma Jean as the girl vocalist on syndicated TV's "The Porter Wagoner Show."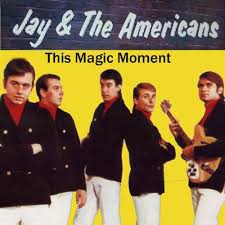 On this day in 1968, Jay and the Americans recorded "This Magic Moment," which became their final entry to make it into Billboard's Top 10.
On this day in 1969, Montreal dance band pianist Billy Munro, the composer of "When My Baby Smiles At Me," died at age 76. That same day the co-founder of the Chess record label Leonard Chess died of a heart attack aged 52. Chess and his record company were the subject of two 2008 films, 'Cadillac Records' and 'Who Do You Love?'
On this day in 1972, actor Leo G Carroll, who made his mark on TV in "Topper" and "The Man From Uncle", died of cancer at age 85.
Also this day in 1972, John C. Fogerty and Creedence Clearwater Revival called it a career … and the group disbanded. Fogerty would continue in a solo career with big hits including, "Centerfield" and "The Old Man".
On this day in 1973, big-band all-star drummer Gene Krupa died of leukemia and heart failure at age 64.
On this day in 1976, disc jockey Rick Dees, who was working in Memphis, 
and his "Cast of Idiots" made it all the way to number one on the Billboard Hot 100 with the immortal Disco Duck (Part 1). More than four decades later Dees continues to host a syndicated daily show and a Weekly Top 40 Countdown.
Also this day in 1976, the 100th episode of "The Bob Newhart Show" aired on CBS TV.
Still in 1976, Stevie Wonder's album, "Songs in the Key of Life" wound up at number one in North America, featuring the tracks 'Sir Duke', 'I Wish', 'Pastime Paradise' and 'Isn't She Lovely'. Wonder's third US No.1, it stayed on top for 14 weeks.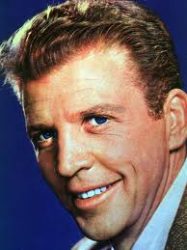 On this day in 1978,  veteran movie song & dance man Dan Dailey fell victim to anemia & died at age 63.  He starred in two forgettable TV series toward the end of his career, The Governor & JJ, and Faraday & Company.
In 1981, "Endless Love," the Lionel Ritchie song he recorded with Diana Ross was certified platinum.  It has been rated by Billboard the greatest duet of alltime.
On this day in 1983, violinist George Liberace, who led the orchestra for his brother on early TV's syndicated "Liberace Show", died at age 72.
On this day in 1984, one of bigtime radio's great announcers, Ken Carpenter, who for 27 years was a foil for wisecracking Bing Crosby on his radio shows, died at age 84. He also worked on radio's "Life of Riley" & "Halls of Ivy", and the last years of "Lux Radio Theatre," then its TV counterpart.
Also this day in 1984, actress Peggy Ann Garner died at age 52 of pancreatic cancer. Numerous TV supporting roles never could replicate the acclaim she had received as a child in the 1945 film A Tree Grows in Brooklyn.
On this day in 1986, Chuck Berry celebrated his 60th birthday (three days early) with a concert  in his home town of St. Louis, Missouri. The show starring Bruce Springsteen, Eric Clapton, Etta James and Linda Ronstadt was organized by Keith Richards of The Rolling Stones.  The concert was filmed and used in the 1987 documentary, Hail! Hail! Rock & Roll, an overview of Berry's career.
On this day in 1987, the last episode aired of the TV sci-fi adventure "Max Headroom" starring the Ontario-raised actor Matt Frewer.
On this day in 1989, the CBC FM service launched its first rebroadcasters in BC, in Victoria at FM 92.1 and Sooke/ Metchosin at FM 105.1.
On this day in 1990, jazz drummer Art Blakey died in New York City, a victim of cancer at age 71.
Also in 1990, singer Naomi Judd of the Judds announced her retirement after being diagnosed with Hepatitis C, a potentially fatal liver disease. Although initially given just three years to live, the treatment program she undertook resulted in her complete recovery within 8 years. Naomi Judd died April 30th, 2022.
On this day in 1992, actress Shirley Booth, the star of the TV sitcom Hazel, died of natural causes at age 94.
Also this day in 1992, Toronto rocker Neil Young joined George Harrison, Eric Clapton, and others in a salute to Bob Dylan at Madison Square Garden. During the show Sinead O'Connor was booed off the stage after having torn up a picture of the Pope on NBC's Saturday Night Live.
On this day in 1997, actress Audra Linley, best known for playing Helen Roper on "Three's Company", died due to complications from leukemia at age 79.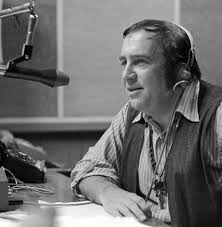 On this day in 1999, a most unique radio talent Jean Shepherd died at age 78.
Well-known in the New York area on WOR in the 50's, 60's and 70's, and rebroadcast around the world on Armed Forces Radio, he was a wonderful monologist and story teller, working nearly always without a script.  Shepherd went on to produce films for PBS; he also co-wrote & narrated the iconic movie "A Christmas Story."
Also this day in 1999, singer Ella Mae Morse, who cut Capitol Records' first million-selling single, "Cow Cow Boogie" in 1942, died of respiratory problems in Bullhead City, Ariz. She was 75.
Still this day in 1999, Santana started a 12 week run at No.1 on the Billboard singles chart with 'Smooth'.
On this day in 2001, jazz singer Etta Jones lost her long battle with cancer, the day her last album, Etta Jones Sings Lady Day was released. She was aged 72.
Also in 2001, the Vancouver-filmed TV series Smallville debuted in the US on The WB.  It became a long-running hit, ending its tenth & final season in May 2011 on the WB's successor network, The CW.
On this day in 2002, Billy Joel checked out of a Connecticut hospital known for treating substance abuse.
On this day in 2003, Simon and Garfunkel reunited and began their first concert tour in two decades, in Wilkes-Barre, Pennsylvania.
On this day in 2004, former ABC News correspondent & JFK presidential press secretary Pierre Salinger suffered a fatal heart attack at age 79.
On this day in 2005, Queen played their first ever date in North America with Paul Rodgers fronting the group. The concert was in East Rutherford N.J.
On this day in 2006, Lister Sinclair
died at home in West Vancouver at 85 years of age. He was born in Bombay, India, to Scottish parents, and later obtained degrees from UBC and the University of Toronto. Lister joined the CBC in 1944. Though probably best known as the host of the philosophical IDEAS program on CBC-AM, he was also an Executive Vice President of the CBC for a time, beginning in 1972. He left IDEAS in 1999, but continued to contribute to the program in the years that followed.
On this day in 2007, Ellen DeGeneres opened her TV talk show in tears after she had adopted a dog and given it to her hairdressers' daughters. The dog had been taken away by the adoption agency and DeGeneres felt bad for the girls.
Also in 2007, Madonna signed a ground-breaking recording and touring contract with concert promoter Live Nation, becoming the first major star to choose an all-in-one agreement with a tour company over a traditional record contract. The deal, said to be worth $120 million over 10 years, would give Live Nation rights to all of Madonna's music-related projects.
On this day in 2008, Britney Spears went to No.1 on the Billboard singles chart with 'Womanizer,' the singer's second No.1 after her debut single '…Baby One More Time' in 1999.
On this day in 2010, forever remembered for her TV role as June Cleaver in the early sitcom 'Leave it to Beaver,' Barbara Billingsley died of polymyalgia at age 94.
Also in 2010, Elton John and Leon Russell hit the road for the first time, in support of their joint T Bone Burnett produced album "The Union." The first stop was the Wang Theater in Boston, where the concert (also featuring Elvis Costello, John Mellencamp, and Gregg Allman) raised money for music and arts education in public schools.
On this day in 2011, Emmy and Grammy-winning jazz composer/arranger/performer Pete Rugulo, who contributed music to the TV shows Leave It to Beaver, The Fugitive, Run For Your Life, Felony Squad, The Bold Ones: The Lawyers and Family, died at age 95.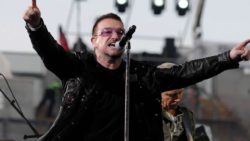 Also in 2011, U2's Bono sang Bob Dylan's "Every Grain Of Sand" at Steve Jobs' memorial service at Stanford University. "He was a captain of industry," said Bono of Apple's co-founder. "I already miss him."
On this day in 2013, character actor Ed Lauter, best remembered for playing stern and authoritative characters in movies and on TV over a more than 40 year career, died of mesothelioma two weeks short of his 75th birthday.  His last running role was on the Showtime comedy-drama, 'Shameless.'
On this day in 2014, jazz singer Tim Hauser, founder and last original member of the Grammy-winning vocal group 'Manhattan Transfer,' suffered cardiac arrest and died at age 72.
On this day in 2015,  prolific TV game show producer Ralph Andrews, whose credits include NBC's wildly popular You Don't Say! of the 1960s, with host Tom Kennedy,  died of complications from Alzheimer's disease at age 87. He produced the second-most game shows in history, rivaled only by Mark Goodson.  He had a hand in such network or syndicated game shows as I'll Bet, hosted by Jack Narz, Lingo (Chuck Woolery), Wedding Party (Alan Hamel), The Family Game (Bob Barker), It Takes Two (Vin Scully), It's Your Bet (Hal March), Liar's Club (Rod Serling and later Allen Ludden), & etc.
On this day in 2017, London-born actor Roy Dotrice, known to North American audiences as father in the 1980s TV series Beauty and the Beast and Father Gary Barrett, a Catholic priest, in the 1990s series Picket Fences, died at age 94.  He also was seen regularly in two other 90s series Going to Extremes and Mr. & Mrs. Smith.
Also in 2017, Tom Petty was laid to rest in a private ceremony in Pacific Palisades, two weeks after his passing.
Still in 2017,  Netflix reported the addition of  5.3 million subscribers in the third quarter, surpassing expectations, and had revenue of nearly $3 billion, a 30 percent increase over the same period last year. Netflix also announced it would spend between $7 billion and $8 billion on content in 2018, up from roughly $6 billion in 2017.
On this day in 2018, Steve Perry (ex-Journey) scored his first Top 10 solo debut, when "Traces" entered the Billboard 200 albums chart at #6 with over 73,000 total copies sold. It was Perry's third solo effort and first in twenty-four years.
Today's Birthdays
Actor Barry Corbin (The Ranch, Anger Management, Northern Exposure, The Closer) is 83.
Retired TV baseball analyst/catcher Tim McCarver is 82.
Winnipeg-born rock musician Fred Turner (Bachman-Turner Overdrive) is 80.
Producer-director David Zucker (Police Squad, Absolutely True) is 76.
Rock singer-musician Bob Weir (The Grateful Dead) is 76.
Singer Merillee Rush (Angel Of The Morning) is 75.
Actor Daniel Gerroll (Sisters, One Life to Live) is 73.
Actress Martha Smith (Scarecrow & Mrs. King) is 71.
Actor/voicist Andy Kindler (Bob's Burgers, Everybody Loves Raymond, Maron, But I'm Chris Jericho) is 67.
Actor/director Tim Robbins (Jack & Bobby, Possible Side Effects) is 65.
Guitarist Gary Kemp (Spandau Ballet) is 64.
Singer-musician Bob Mould (Husker Du) is 63.
Actor Randy Vasquez (JAG, Love Boat: The Next Wave, Acapulco H*E*A*T*) is 62.
Actress Kim Wayans (Reckless, In Living Color, In the House) is 62.
Actor Christian Stolte (Chicago Fire, Prison Break) is 61.
Rock musician Flea (Red Hot Chili Peppers) is 61.
Actress Pamela Bach-Hasselhoff (The Young & the Restless, Baywatch) is 61.
Actor Todd Stashwick (The Originals, The Riches) is 55.
Actor Randall Batinkoff (Christy) is 55.
Actress Terri J. Vaughn (All of Us, Steve Harvey Show) is 53.
Singer Wendy Wilson (Wilson Phillips) is 53.
Actor Paul Sparks (Boardwalk Empire) is 52.
Rapper B-Rock (B-Rock and the Bizz) is 52.
Singer Chad Gray of Mudvayne is 52.
Singer/songwriter John Mayer is 46.
Actress Kala Savage (Santa Barbara) is 45.
Actress Kelly Adams (Mr. Selfridge) is 44.
Model/actress Erin Brown (Lingerie) is 44.
Actor Jeremy Jackson (Baywatch, Santa Barbara) is 43.
Actress Brea Grant (Heroes, Eastsiders) is 42.
Toronto-born actress Caterina Scorsone (1-800-Missing, Grey's Anatomy, Private Practice) is 42.
Actress Pippa Black (Outsourced) is 41.
London Ont.-born actor Trevor Blumas (Little Men) is 39. 
Actress Lauren Blumenfeld (Nightcap, Doubt) is 39.
Actor Jack Salvatore Jr. (Zoey 101) is 34.
Actress Carlie Casey (Ned's Declassified School Survival Guide) is 33.
Actor Kyler Pettis (Days of Our Lives) is 31.
Chart Toppers – Oct. 16
1944
I'll Walk Alone – Dinah Shore
Is You is or is You Ain't – Bing Crosby & The Andrews Sisters
Together – Helen Forrest & Dick Haymes
Smoke on the Water – Red Foley
1953
Vaya Con Dios – Les Paul & Mary Ford
You, You, You – The Ames Brothers
No Other Love – Perry Como
I Forgot More Than You'll Ever Know – The Davis Sisters
1962
Sherry – The 4 Seasons
Monster Mash – Bobby "Boris" Picket
I Remember You – Frank Ifield
Devil Woman – Marty Robbins
1971
Maggie May/Reason to Believe – Rod Stewart
Superstar – Carpenters
Yo-Yo – The Osmonds
How Can I Unlove You – Lynn Anderson
1980
Another One Bites the Dust – Queen
Woman in Love – Barbra Streisand
I'm Alright – Kenny Loggins
Loving Up a Storm – Razzy Bailey
1989
Miss You Much – Janet Jackson
Love Song – The Cure
Mixed Emotions – Rolling Stones
Killin' Time – Clint Black
1998
One Week – Barenaked Ladies
Tearin' Up My Heart – 'N Sync
Are You That Somebody? – Aaliyah
Where the Green Grass Grows – Tim McGraw
2007
Stronger – Kanye West
Who Knew – Pink
Rockstar – Nickelback
Online – Brad Paisley
Today in Broadcast History compiled Ron Robinson