ON THIS DAY in 1909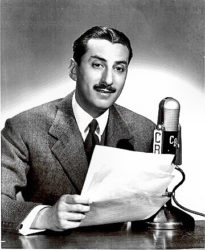 radio & TV announcer/news anchor Robert Trout                                                                                                            was born in rural North Carolina.  While with CBS before & after World War 2 Trout became known as the "Iron Man of Radio" for his incredible ability to ad lib with poise, as well as his stamina, composure, and elocution, over extended periods of air time.  He died Nov 14, 2000 at age 91.
On this day in 1914, ASCAP (American Society of Composers, Authors & Publishers) was founded .. ultimately leading to nightmares in paperwork for radio board ops midway through the 20th Century!
On this day in 1917, actress Jan Miner was born in Boston.  After an early career in radio soaps and dramas she became an icon to TV viewers over 27 years as Madge, the wisecracking manicurist in commercials for Palmolive Dishwashing Detergent.  Miner died Feb 15 2004 at age 86.
On this day in 1929, broadcaster/actor Art James was born in Dearborn Michigan. He hosted a series of TV game shows including Concentration, Say When, Pay Cards, Matches 'N' Mates, Catch Phrase and Blank Check. He died March 28 2004 at age 75.
On this day in 1935, Seattle radio station KCPB became KIRO, as new owner Saul Haas increased the power to 500 watts on 650 kc.  Now with 50,000 watts at 710 kHz, and with sister stations on the FM and TV spectrums, the KIRO call letters are among the best known and most revered on the West Coast.
On this day in 1946, the No. 1 Billboard Pop Hit was  "Rumors Are Flying" by the
Frankie Carle Orchestra.
On this day in 1951, Canadian radio pioneer William J.(Billy) Browne passed away at the age of 55.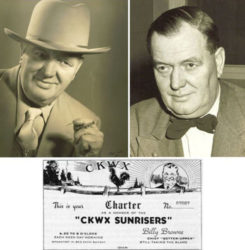 His radio connections began in 1922 when he sang on CJCG Winnipeg. He spent five years at CKCK Regina, before a 1928 Vancouver vacation resulted in a job managing CKMO for 6 years. In the 1930's and 40's he had morning and afternoon shows at CJOR and CKWX, playing many British recordings by such stars as George Formby and Gracie Fields until his death.
Also in 1951, "I Love Lucy" debuted on CBS-TV.


For the next 20 years, Lucille Ball would be a TV regular. She did take 1956 off. Why? No, having little Ricky had nothing to do with it. She starred in Wildcat on Broadway that year.
On this day in 1955, after 30 years on radio only, "Grand Ole Opry" made its first TV appearance on ABC.  Headliners on the first show were Les Paul & Mary Ford.
Also in 1955, still part of the duo Buddy & Bob, Buddy Holly opened for Elvis Presley in Lubbock Texas. Future star Mac Davis was in the audience.
Still in 1955, Fats Domino recorded his future hit "I'm In Love Again."
On this day in 1956, Little Richard was in New York to record his signature song "Good Golly Miss Molly."
On this day in 1958, RCA Victor released Elvis' Christmas Album; it has become the best-selling Chistmas album of all time with 9 million LP's and CD's sold.
On this day in 1958, actor John Hamilton, who played Perry White on TV's Superman, died at age 61 after a heart attack.
Also in 1958, Jackie Wilson recorded the future #1 R & B hit "Lonely Teardrops" for the Brunswick label. The song, a 1999 Grammy Hall of Fame Inductee, is credited with turning Wilson into a rhythm & blues superstar.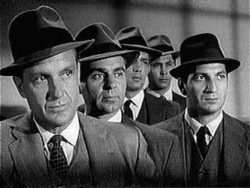 On this day in 1959, "The Untouchables" began a 4-year run on ABC TV. Van Johnson was originally slated to play Eliot Ness, but he backed out in a dispute over money the weekend before filming.  Robert Stack (pictured, far left) was hastily recruited on a Sunday morning. He was fitted for costumes that afternoon, and started filming the first episode Monday morning. The memorable narrator on the series was radio 'gossipmeister' Walter Winchell.
Also in 1959, country star Jim Reeves recorded his soon-to-be major crossover hit "He'll Have to Go" at the RCA Victor studios in Nashville. Floyd Cramer played the piano.
On this day in 1960, the 100th episode of "Perry Mason" starring New Westminster's Raymond Burr, aired on CBS-TV.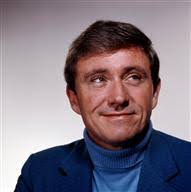 Also in 1960, Merv Griffin's weekly music series "Saturday Prom" debuted on NBC-TV. The show was an attempt to lure viewers of the recently cancelled "Saturday Dick Clark Show" on ABC.  Conway Twitty and Johnny And The Hurricanes were Merv's first night guests.
Still in 1960, The Beatles (minus Pete Best) and two members of Rory Storm's Hurricanes (Ringo Starr and Lou Walters) recorded a version of George Gershwin's 'Summertime' in a Hamburg recording studio. The track, which was cut onto a 78-rpm disc, marked the first session that included John, Paul, George, and Ringo together.
Again on this day in 1960, the single "Shop Around" by The Miracles (featuring lead singer Smokey Robinson) was released. It would soon become the first million-selling record for the Detroit-based Motown Corporation.
On this day in 1961, Elvis Presley was in Nashville to record his 12th #1 single, "Good Luck Charm" for RCA Victor.
On this day in 1964, CKLG FM 99.3 signed on in Vancouver with easy listening, orchestra concerts, and movie and Broadway soundtrack recordings.  Ultimately this station became CFOX.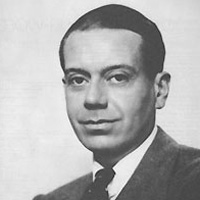 Also this day in 1964, an American treasure died. Cole Porter, renowned lyricist and composer, died of liver failure at age 73. I've Got You Under My Skin and hundreds of other classics crossed all musical style and format boundaries throughout his long and rich career.
On this day in 1965, the still-little-known guitar whiz Jimi Hendrix signed his first recording contract, a three-year deal with producer Ed Chalpin.  Hendrix received just $1 to seal the deal, plus a promise of a 1% royalty on all of his recordings.
On this day in 1966, the song "Reach Out, I'll Be There" by the Four Tops became #1 on the charts and remained there for 2 weeks.
Also in 1966,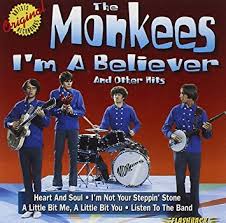 The Monkees recorded their version of the Neil Diamond composition, "I'm A Believer." It would become 1967's best selling single.
On this day in 1968, Led Zeppelin made their performance debut under that new name at Surrey University in England.  The foursome had begun as the New Yardbirds a few months earlier.
Also in 1968, Stevie Wonder's "For Once In My Life" was finally released on Motown's Tamla label, more than a year after Stevie had recorded it.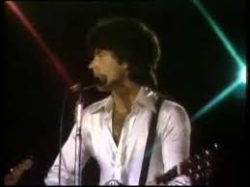 On this day in 1971, singer Rick Nelson was booed off the stage when he didn't stick to all oldies at the seventh Annual Rock 'n' Roll Revival show at Madison Square Garden, New York. He tried to slip in some of his new material and the crowd did not approve. The negative reaction inspired Nelson to write his last top-40 entry, Garden Party, which, ironically, was his biggest hit in years.
Also in 1971, Pink Floyd opened a 30-date North American tour in San Francisco's Winterland Auditorium.  They would play Seattle a week later, and Vancouver the following night.
On this day in 1973, the U.S. Supreme Court refused to review a 1971 FCC order that broadcasters censor from the air song lyrics that glorify drugs..
Also this day in 1973, the No. 1 Billboard Pop Hit was "Angie" by the Rolling Stones. (Tori Amos covered the song in the '90s.)
Still in 1973, Tom Snyder debuted his late-night show, 'Tomorrow,' on NBC TV. Tom would yuk it up with some of TV's most interesting chatter — right after the Tonight show. NBC would later add critic Rona Barrett to the show. Tomorrow ran until January of 1982.
Again on this day in 1973, having experienced respiratory problems for four days Elvis Presley was admitted to hospital in Memphis where Dr. George Nichopoulos, Elvis' personal physician, first became aware of Presley's Demerol addiction.
Once more in 1973, Roy Clark was named "Entertainer of the Year" at the 7th Annual Country Music Assn Awards.
On this day in 1976, Tina Turner split with her abusive husband & singing partner Ike Turner to strike out on her own.
On this day in 1977,  Debbie Boone's "You Light Up My Life," moved from No. 3 to No. 1 in its seventh week on Billboard's Hot 100. It became the best-selling single since Elvis Presley's 1956 recording of "Don't Be Cruel." The song, which sold more than 2 million copies, held the top spot for 10 weeks.
Also in 1977, Fleetwood Mac released "Rumours," one of the best-selling albums of all time. It would sell more than 15-million copies.
Also this day in 1977, "Slip Slidin' Away," a future Top 10 single for Paul Simon, was released to radio.
On this day in 1980, for the first time London's legendary Abbey Road Studios held an auction of thousands of dollars worth of equipment, including some used to record The Beatles.
On this day in 1981, actor Frank DeKova, who died at age 71.  He made a career of playing native Indians on many TV series, including Chief Wild Eagle on the frontier comedy F Troop.
On this day in 1983, actor Pat O'Brien died of a heart attack aged 83. O'Brien added to his successful movie career with 30 years of TV guest roles.  He also headlined in the ill-fated 1960 series, Harrigan & Son.

On this day in 1988, the second Amnesty International Human Rights Now tour ended in Buenos Aires with a concert before 75-thousand people. The show, featuring Bruce Springsteen, Sting and Tracy Chapman, was taped for showing as a T-V special two months later. The concert was also broadcast live on radio stations in Canada, the U-S, Europe, Africa and Australia.
Also in 1988, Bon Jovi started a four-week run at No.1 on the US album chart with 'New Jersey'.
This day in 1993 turned out to be a dark day in Canadian TV for election campaign ads. Kim Campbell's Conservative campaign committee released spots attacking Jean Chretien and making fun of the Liberal leader's face, which had been disfigured by a childhood disease.  After the ensuing firestorm the ads were withdrawn.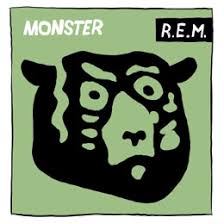 On this day in 1994, REM's Monster was a monster of an album — entering the Pop Album charts at #1 in North America.
On this day in 1995, Paul and Linda McCartney appeared on the soundtrack of the "Lisa The Vegetarian" episode of Fox-TV's "The Simpsons." They made producers promise that Lisa would remain a vegetarian forever.
Also in 1995, Mariah Carey started a four week run at No.1 on the US album chart with 'Daydream', the singers sixth album release.
On this day in 1996,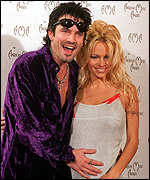 Tommy Lee (Motley Crue) was charged with attacking a cameraman who was trying to take pictures of him and his wife Pamela Anderson Lee, the pride of Ladysmith BC, outside a nightclub in suburban Los Angeles.
On this day in 1998, actor James Woods was honored with his own star on the Hollywood Walk of Fame.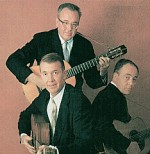 On this day in 1999, singer/songwriter Terry Gilkyson died while visiting family in Austin Texas, at age 83.
Pictured with his group The Easy Riders, he is front & center.  Gilkyson's many songwriting hits include Memories are Made of This, Cry of the Wild Goose, Marianne, Greenfields, and Bear Necessities.
On this day in 2002, musician Ryan Adams jumped into the audience at a show in Nashville to find a fan who had yelled out a request for "Summer of '69," a Bryan Adams song. Adams gave the fan 30 dollars as a refund and refused to continue the show until the man left.
On this day in 2003, Dave Clark Five lead singer Mike Smith fell from a ladder at his home in Spain, leaving him without any movement in three of his limbs. He never recovered and died in 2008 from pneumonia, a complication of the original injury.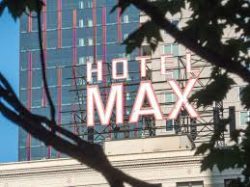 On this day in 2005, former Nirvana bassist Krist Novoselic cut the ribbon to officially open Seattle's Hotel Max. The remodeled, former Vance Hotel, displayed works by local artists and photographers on room doors. The hotel's fifth floor was devoted to the city's famous Grunge musicians. There were life-size photographs of members of Nirvana, Pearl Jam and Courtney Love.
On this day in 2006, three members of Duke University's lacrosse team appeared on CBS' "60 Minutes" to deny raping a woman who had been hired to perform as a stripper (Collin Finnerty, Reade Seligmann and David Evans were later exonerated).
On this day in 2007,  News Corporation's Fox Business Network launched a new US cable channel to focus on financial markets and global economy news. It has in recent years made significant progress in overtaking its main competitor, CNBC., and is rating #1 in some dayparts.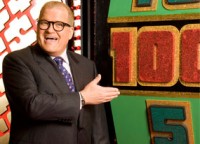 Also this day in 2007, comedian Drew Carey took over as host of CBS TV's daytime centerpiece, "The Price Is Right," replacing Bob Barker, who had hosted the game show for more than 35 years.
On this day in 2008, actress/comedienne/singer Edie Adams lost her battle with cancer at age 81. She was the widow and collaborator of early TV star and innovator Ernie Kovacs. She had her own network show for a season, was the face of Muriel cigars for 20 years, and guested in episodic TV over a span of 40 years.
Also in 2008, TV game show host/announcer Jack Narz (Beat the Clock, Concentration, Dotto etc etc) died after two strokes at age 85.
Still in 2008, Jon Bon Jovi became the latest musician to disapprove of the use of his or her song ("Who Says You Can't Go Home") at rallies held by a Republican candidate (VP nominee Sarah Palin).  Bon Jovi, a Democrat, threw a $30,000 per person, fund-raising dinner for Democrat presidential candidate Barack Obama at his New Jersey home in September.
On this day in 2009, Britney Spears became the first artist in over three years to debut at No. 1 on the Billboard Hot 100, as her new single, "3," began its chart life at the top.
On this day in 2010, Rolling Stone magazine published an exclusive excerpt from guitarist Keith Richard's memoir 'Life', eleven days before the book was to hit stores. The 10,000 word excerpt covered the early days of The Rolling Stones.
On this day in 2011, UK actress Betty Driver, who was Betty Williams on TV's "Coronation Street" for more than 40 years, died at age 91.
Also in 2011, "A Decade of Difference: A Concert Celebrating 10 Years of the William J. Clinton Foundation" took place at the Hollywood Bowl (and streamed live on the internet) on the former president's 65th birthday.   U2's Bono and The Edge, Stevie Wonder, Lady Gaga and Usher were among the performers.
On this day in 2013, jazz vocalist Gloria Lynne, who produced 25 albums during a 50 year recording career, died of heart failure at age 83.  Her most enduring hit, from 1964, was "I Wish You Love" which peaked at #28.
On this day in 2015,  after demanding that presidential candidate Donald Trump stop playing "Dream On," Aerosmith's Steven Tyler penned an essay for the Huffington Post calling for an update of copyright laws. "Songwriters, producers and artists can't survive on what they are being paid."
On this day in 2016, singer Robert "Big Sonny" Edwards of The Intruders — the Philadelphia-based soul vocal group best known for the chart-topping R&B single "Cowboys to Girls" — died after a sudden heart attack at age 74.
On this day in 2018, Paul Allen, business magnate, investor, researcher, humanitarian, and philanthropist, and owner of the Portland Trailblazers and the Seattle Seahawks, died of non-Hodgkins lymphoma at age 65. He is best known for co-founding Microsoft Corporation (alongside Bill Gates), which turned him into a billionaire.
Today's Birthdays
Singer Barry McGuire is 88.
Actress Linda Lavin (Alice, 9JKL, Sean Saves the World, Santa Clarita Diet) is 86.
Seattle-born rock musician Don Stevenson (Moby Grape) is 81.
Baseball pitcher/Baltimore Orioles broadcaster Jim Palmer is 77.
Singer-musician Richard Carpenter of the Carpenters is 77.
Singer/songwriter Chris DeBurgh (The Lady In Red) is 74.
Singer Tito Jackson of The Jacksons is 70.
Actor/comedian Larry Miller (High School Cupid: A Cupid Inc. Story, Ten Things I Hate About You, Buzz Lightyear, Dilbert) is 69.
Actor Jere Burns (Good Morning Miami, Dear John) is 69.
Actress Tanya Roberts (That 70's Show, Charlie's Angels) is 68.
Comedienne/actress Cathy Ladman (Caroline In The City) is 67.
Model/actress Jayne Modean (Trauma Center) is 66.
Actress Renée Jones (Days of Our Lives) is 65.
TV chef Emeril Lagasse (Emeril Live) is 64.
Britain's Duchess of York, Sarah Ferguson, is 63.
Rock drummer Mark Reznicek (The Toadies) is 61.
Actor Stephen Tompkinson (Ballykissangel) is 58.
Singer Brenda K. Starr is 57.
Singer Eric Benet is 57
Actress Vanessa Marcil (General Hospital, Las Vegas, Beverly Hills 90210) is 55.
Television host Paige Davis (Trading Spaces, Home Made Simple) is 54.
Little Big Town singer Kimberly Schlapman is 54.
Actor Dominic West (The Affair, Les Miserables, The Wire, The Hour) is 54.
Actor Zak Orth (Revolution) is 53.
Singer Ginuwine is 53.
Singer Eric Benet is 52.
Actor Matt Keeslar (The Middleman) is 51.
Actor Paul Logan (Days of Our Lives) is 50.
Actor Matt Lutz (6 'McBride' TV movies) is 45.
Actor Devon Gummersal (The Last Ship, State of Mind, Roswell, Relativity) is 45.
Actor Robert Baker (Grey's Anatomy) is 44.
Singer Jaci Velasquez is 44.
Actor Akin Gazi (DaVinci's Demons, Prison Break: Sequel) is 42.
Rhythm-and-blues singer Keyshia Cole is 42.
Vancouver-born actor Brandon Jay McLaren (Ransom, UnREAL, Graceland, The Killing, Being Erica, Power Rangers SPD) is 41.
Actor Danny O'Carroll (Mrs. Brown's Boys) is 40.
Actor Chris Olivero (Kyle XY) is 39.
Actress Alex McKenna (Crossing Jordan, You Wish) is 39.
Singer/songwriter Jessie Ware is 39.
Actor Paul Walter Hauser (Kingdom) is 37.
Actress Josefin Asplund (Vikings) is 32.
Actor Vincent Martella (Phineas & Ferb, Everybody Hates Chris) is 31.
Vancouver-raised actress Larissa Albuquerque (When Calls the Heart) is 31. 
Actor William Brent (aka Billy Unger (Lab Rats) is 28.
Actress Grace Van Dien (I Married a Princess) is 27.
Actress Bailee Madison (Trophy Wife, The Fosters) is 24.
Chart Toppers – Oct. 15
1952
You Belong to Me – Jo Stafford
Wish You Were Here – Eddie Fisher
I Went to Your Wedding – Patti Page
Jambalaya (On the Bayou) – Hank Williams
1961
Hit the Road Jack – Ray Charles
Crying – Roy Orbison
Runaround Sue – Dion
Walk on By – Leroy Van Dyke
1970
Cracklin' Rosie – Neil Diamond
I'll Be There – The Jackson 5
Candida – Dawn
Sunday Morning Coming Down – Johnny Cash
1979
Don't Stop 'Til You Get Enough – Michael Jackson
Rise – Herb Alpert
Sail On – Commodores
Last Cheater's Waltz – T.G. Sheppard
1988
Red Red Wine – UB40
Groovy Kind of Love – Phil Collins
What's on Your Mind (Pure Energy) – Information Society
Streets of Bakersfield – Dwight Yoakam & Buck Owens
1997
Candle in the Wind 1997 /Something About the Way You Look Tonight – Elton John
How Do I Live – LeAnn Rimes
You Make Me Wanna… – Usher
How Your Love Makes Me Feel – Diamond Rio
2006
Far Away – Nickelback
Too Little Too Late – JoJo
SexyBack – Justin Timberlake
Would You Go with Me – Josh Turner
Today in Broadcast History compiled by Ron Robinson