ON THIS DAY in 1894
actor Cliff Hall was born in Brooklyn.  He is best remembered as playing straight man "Sharlie" to Jack Pearl's tall-tale-telling Baron Munchausen, the radio sensation of the early 1930's.  Hall died Oct. 6 1972 of throat cancer, two days after his 78th birthday.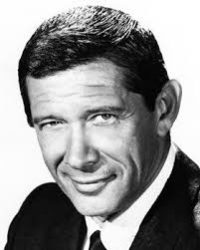 On this day in 1917, comedian/TV host Jan Murray
was born Murray Janofsky in New York City.  In the 1950's he hosted such game shows as Dollar a Second, Treasure Hunt, Songs for Sale, Sing It Again, Go Lucky, & Blind Date. He died July 2, 2006 at age 88, from emphysema & pneumonia.
Beginning this day in 1922 the entire "World Series" of baseball was broadcast over radio for the first time, by WJZ New York City and WGY Schenectady.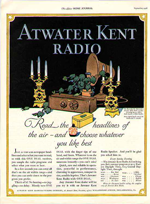 On this day in 1925, a pioneering concert hour of early radio The Atwater Kent Hour was heard for the first time on WEAF New York and an 11-station network which a year later would form the basis for NBC. Atwater Kent produced an early line of radio sets.
On this day in 1936, Billboard magazine published its first music hit parade.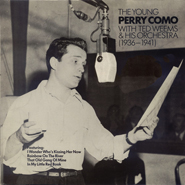 On this day in 1939, a barber from Canonsburg (near Pittsburgh), who had quite a singing voice, recorded That Old Gang of Mine with the Ted Weems Orchestra. That singer was the feature of the Weems band for many years before going solo as a radio, TV and stage star. You know him as The Incomparable Mr. C, Perry Como. His string of hits for RCA Victor spanned four decades. He was an NBC mainstay (radio & TV) for almost as long.
"Is You is or is You Ain't My Baby?" was the musical question by Louis Jordan and His Tympany Five — released this date in 1943 by Decca Records.
On this day in 1948, Gordon MacRae hosted the premiere of a radio musical classic. The "Railroad Hour" debuted on ABC radio, then switched a year later to NBC. For most of its six-year run the "Hour" was actually 30 minutes. The theme song was "I've Been Working on the Railroad" and the show was sponsored by — get ready — US Railroads.
On this day in 1954, comic actress Spring Byington  began the successful network TV series, December Bride — on CBS. The show, which had a 15-month run on radio in 1952/53, provided laughs on black and white TV for the next five years.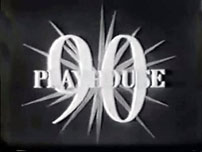 On this day in 1956, one of the weekly milestones of live TV, "Playhouse 90"debuted on CBS-TV.  The 90-minute dramas, many of which went on to win awards, totalled 133 episodes over the next four years.
Also in 1956, Tennessee Ernie Ford debuted the 30-minute comedy/variety half-hour The Ford Show on NBC.  The five year-long series, which concluded each show with a hymn, was sponsored by the Ford car company.
On this day in 1957, "Leave It to Beaver" premiered on CBS-TV starring Jerry Mathers as the Beaver, Hugh Beaumont (Ward Cleaver), Tony Dow (Wally), and Barbara Billingsley as Mrs. June Cleaver. After a year, the show switched to A-B-C and ran until 1963.
Also this day in 1957, the comic strip & radio show "Blondie"made the transition to TV, starring Pamela Britton in the title role, and Arthur Lake as Dagwood.  It was not a success.
On this day in 1958, Hockey Night in Canada came to CBUT in Vancouver for the first time as the NHL All Stars played the Stanley Cup champions Montreal Canadiens at the Montreal Forum at 5 pm.  Hockey Night in Canada was simulcast on CBC Radio and TV until 1965.
On this day in 1959, the No. 1 Billboard Pop Hit was "Mack the Knife," by Bobby Darin. The song – Darin's biggest hit – earned the singer Grammy Awards as best new artist and best vocal performance by a male.
On this day in 1961, Bob Dylan played a showcase at New York's Carnegie Hall to only 53 people, most of whom were his friends.
Also in 1961, Alvin and the Chipmunks (& creator David Seville) moved their act from records to TV stars as "The Alvin Show" debuted in prime time on CBS. The animated series lasted just one season, then to Saturday morning in reruns for a few years more.
On this day in 1962, the single "Love Me Do" was released by the Beatles.
On this day in 1963, Eric Clapton was asked to join the Yardbirds to replace Anthony "Top" Topham.
Also this day in 1963, The Beatles made their first appearance on the UK rock 'n' roll TV show "Ready Steady Go!."  Singer Dusty Springfield was the interviewer.
On this day in 1964, a Sunday,  Patrick Watson(right) and Laurier LaPierre (left) hosted the first broadcast of the CBC's TV news show, "This Hour has Seven Days".  Despite high viewership, after a year and a half of political controversy the show was cancelled May 8, 1966
That same evening in 1964, CBS-TV's Ed Sullivan Show featured 'Louis Armstrong singing "Hello Dolly," and Pat Boone performing his current hit "Exodus.".
On this day in 1965, Johnny Cash was arrested at the airport at El Paso Texas on misdemeanor drug charges. When the judge asked where he'd purchased the 668 Dexadrine and 475 Equanil tablets found in his guitar case, Cash said he'd bought them on the street in Juarez Mexico.
Also in 1965, the No. 1 Billboard Pop Hit was "Yesterday," by the Beatles. The song, which Paul McCartney originally called "Scrambled Eggs," has been played on the radio and TV more than any other Beatles song and is the most covered song in history.
On this day in 1966, exactly a year after the "Stork Club"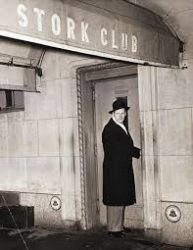 in New York City closed for the last time, owner Sherman Billingsley, who had hosted a TV talk show from "the Stork," died of a heart attack at age 66.
Also this day in 1966, singer Bobby Hebb received a shiny gold record award for his hit song, "Sunny."
On this day in 1967, the 20-year-old daughter of TV host Art Linkletter, Diane, died after jumping from the 6th floor window of her apartment in West Hollywood.  Drugs were suspected but were ruled out by the coroner's autopsy.
On this day in 1968, 1968, Oakland's Alameda County Coliseum was the venue as Eric Clapton and Cream began their farewell tour.
On this day in 1969, Creedence Clearwater Revival started a four week run at No.1 on the US album chart with 'Green River', the group's first US chart topper.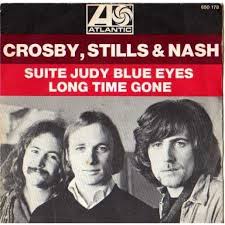 Also in 1969, the song "Suite: Judy Blue Eyes" was released by Crosby, Stills & Nash. It was written by Stephen Stills for his former girlfriend, singer Judy Collins.
Still in 1969, the last album recorded by The Beatles, "Abbey Road,", entered the British charts at number one. It went on to become the Fab Four's alltime best seller in the UK.
On this day in 1970, rocker Janis Joplin was found dead from an accidental heroin overdose. She was 27.  The Bette Midler movie, The Rose, was based on Joplin's life.
On this day in 1973, the BBC broadcast the 500th edition of the UK music show Top Of The Pops. Slade, Gary Glitter and The Osmonds all appeared.
On this day in 1974, John Lennon released the album "Walls And Bridges." It featured Lennon's only #1 single as a solo artist during his lifetime, "Whatever Gets You thru the Night," a duet with Elton John.
On this day in 1976, TV audiences watched as Barbara Walters joined Harry Reasoner at the anchor desk of the ABC Evening News for the first time. Walters made the switch from the NBC "Today Show" for a million-dollar paycheck, becoming the first woman to anchor a network evening newscast.
On this day in 1980, Carly Simon collapsed on stage during a show in Pittsburgh due to nervous exhaustion. The rest of the tour promoting her album "Come Upstairs" was cancelled.
Also in 1980, the No. 1 Billboard Pop Hit was "Another One Bites the Dust," by Queen. The song, which stayed No. 1 for three weeks, sold more copies than any other single by the group.
On this day in 1982, outstanding Canadian classical pianist Glenn Goulddied after a stroke at age 50.  The suspicion remains that his death was due to an addiction to medication.
Also this day in 1982, Bryant Gumbel became co-host of NBC's "Today Show."
On this day in 1983, US President Ronald Reagan signed "Radio Marti"
into law.  The Miami-based station beams US news, entertainment & "propaganda" to Cuba.
On this day in 1986, Dan Rather, of The CBS Evening News, was mugged in New York City. Eventually Rather's attacker was identifed as William Tager, who fatally shot an NBC technician outside the "Today" show studios in 1994.
On this day in 1988, after years of alcohol and drug abuse Ringo Starr and his second wife Barbara flew to Arizona for six weeks of treatment at the Sierra Tucson Rehabilitation Clinic.
On this day in 1989, comedian Graham Chapman, a member of Monty Python's Flying Circus, died at age 48 due to throat cancer.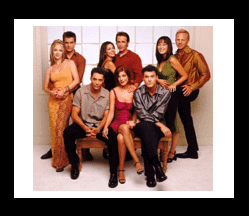 On this day in 1990, FOX began airing "Beverly Hills 90210"  with Vancouver's Jason Priestley.(front, left)
On this day in 1991, singer J. Frank Wilson, best remembered for the 1965 million seller "Last Kiss," died from the ravages of alcoholism at age 49.
On this day in 1994, accountant Keith Moore was charged with stealing $5,000,000 from Sting.  Just over a year later Moore was sentenced to serve 6 years behind bars.
On this day in 1995, Ottawa rock singer Alanis Morissette appeared on the covers of both Rolling Stone and Spin magazines.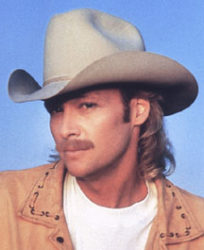 Also in 1995, Alan Jackson won the prestigious Entertainer of the Year award at the annual Country Music Association's award ceremony. Alison Krauss swept top female vocalist. Vince Gill was named top male vocalist.
On this day in 1996, Celine Dion's album 'Falling Into You' was certified Multi Platinum 5.00; her single, 'It's All Coming Back To Me Now' was also certified Gold and Platinum.
Also in 1996, singer/songwriter Roger Miller was elected to the Country Music Hall Of Fame.
On this day in 1997, 4 Seasons of Loneliness, by Boyz II Men, was the #1 single in the U.S. The song, from their Evolution album, was number one for just one week.
On this day in 2000, the Dixie Chicks swept the 34th Annual Country Music Assn. Awards, held at Nashville's Grand Ole Opry House. The genre-defying girl group took home four awards, including entertainer of the year, album of the year for "Fly," vocal group, and video of the year for "Good Bye Earl."
Also in 2000, country superstars Charley Pride and  Faron Young were the latest inductees to the Country Music Hall Of Fame.
On this day in 2001, Victoria's "New VI" TV station (later known as "A" Channel, now branded "CTV Two") launched with street parties in Victoria and Nanaimo which were broadcast live from 6-8 pm on cable 12.  The CHUM-owned operation was Victoria's first TV station launch in almost 45 years.
On this day in 2004, at 8:00 a.m. CKCQ Quesnel BC did an AM to FM flip, at 100.3 MHz, and became The Wolf, playing a mixture of Modern Country and Southern Rock, together with CKWL-AM Williams Lake and CKBX-AM 100 Mile House. 
On this day in 2005, drummer Michael Gibbins of Badfinger died of natural causes at the age of 56.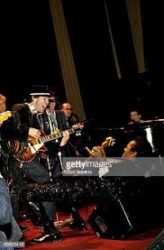 On ths day in 2006, the legendary Jerry Lee Lewis performed (alongside Neil Young) on CBS' Late Show With David Letterman, promoting his album "Last Man Standing." Carl Perkins, Johnny Cash & Elvis Presley of the so-called Million Dollar Quartet were deceased – hence the CD's title.
On this day in 2007, the Rolling Stones set a new record for the top grossing tour of all time with their A Bigger Bang tour. The tour which ran from late 2005 to August 2007, earned the band $437 million, with The Stones playing to over 3.5 million people at 113 shows.
On this day in 2008, almost 50,000 fans attended Bruce Springsteen's free performance in Philadelphia, the first of a three-rally series at which he appeared in support of Democratic presidential nominee Barack Obama. The Boss' other two pro-Obama events were in Columbus Ohio and Ypsilanti, Michigan.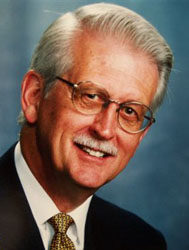 On this day in 2009, lifetime broadcaster Norris McLean died from a brain tumour at age 76.  He started his career in BC at CKOK Penticton, CKWX Vancouver and CKPG Prince George, before finding a home at Edmonton's CFRN TV in '64, where he remained for almost 30 years.
Also in 2009, Farm Aid took place in Maryland Heights, MO. Performers included founders/mainstays Neil Young, John Mellencamp and Country legend Willie Nelson. Since '85, Farm Aid had raised over $34-million for family farmers.
Still in 2009, Paramore went to No.1 on the UK album chart with 'Brand New Eyes', the US band's third studio album.
On this day in 2010, George Michael, former frontman for the '80's pop duo Wham!, who was serving an eight-week prison sentence on drug charges, received an encouraging letter from Paul McCartney. "Sir Paul said he would see him soon and told George to keep his chin up," said a source close to Michael. McCartney served prison time 30 years earlier after being caught with marijuana while entering Japan.
On this day in 2011, character actress Doris Belack, perhaps best remembered as no-nonsense Judge Margaret Barry in NBC-TV's "Law & Order" in the 1990's, died at age 85.  Starting in the 1960's she had had roles in "The Patty Duke Show," "The Defenders," "Barney Miller," "Family Ties" and "The Cosby Show," and a recurring role on the soap opera "One Life to Live."
Also in 2011, Scott Weiland's Christmas album, "The Most Wonderful Time Of The Year," was released. The Stone Temple Pilots/ex-Velvet Revolver frontman sang the title track, "The Christmas Song," "I'll Be Home For Christmas" and "White Christmas."
On this day in 2012, Deep Purple and Rush were finally nominated for induction into the Rock and Roll Hall of Fame. Both had been eligible for more than 15 years before being nominated. Rush got in, but not Deep Purple.
On this day in 2014, Paul Revere, the organist and since 1958 leader of the rock band "Paul Revere & the Raiders," succumbed to cancer at age 76. With Mark Lindsay as lead vocalist they scored the hits "Kicks" (1966), "Hungry" (1966), "Him Or Me – What's It Gonna Be?" (1967) and the Platinum-certified No. 1 single "Indian Reservation" (1971).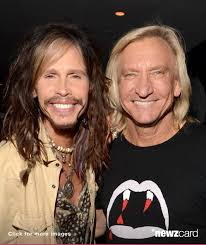 On this day in 2015,  Joe Walsh (The Eagles) and Steven Tyler (Aerosmith) performed at the Unite to Face Addiction, a Washington, D.C. rally. They both had well documented addiction problems. Sheryl Crow, the Fray and Goo Goo Dolls frontman John Rzeznik also hit the stage.
On this day in 2017, Bon Jovi, The Cars, Nina Simone, The Moody Blues, Judas Priest, Radiohead and Rage Against The Machine were nominated for possible induction into the Rock And Roll Hall Of Fame.
On this day in 2018, Pearl Jam announced that its Home Shows initiative (concerts and fundraisers) had netted $10.8 million that was distributed to nearly 100 organizations working to fight homelessness in Seattle and King County.
Today's Birthdays
Country singer Leroy Van Dyke is 94.
Actress Felicia Farr (Three Musketeers, Playhouse 90) is 91.
Actress Lori Saunders (Dusty's Trail, Petticoat Junction) is 82.
Actor/singer Clifton Davis (That's My Mama, Amen) is 78.
Actress Susan Sarandon (Ray Donovan, The Big C, Rescue Me, Children of Dune) is 77.
Actor Armand Assante (NCIS, ER, The Doctors) is 74.
Actress Brynn Thayer (Pensacola: Wings of Gold, Island Son, TV 101, One Life to Live) is 74.
Actor Alan Rosenberg (Shameless, Civil Wars, Cybill, The Guardian) is 73.
Actor Tchéky Karyo (The Missing) is 70.
Actress Kerry Sherman (Santa Barbara) is 70.
Actor Bill Fagerbakke (Coach, Spongebob Squarepants) is 66.
Rap producer Russell Simmons is 66.
Actress Wendy Makkena (The Mob Doctor, Listen Up, Oliver Beene) is 65.
Keyboardist Chris Lowe of The Pet Shop Boys is 64.
Keyboardist Gregg "Hobie" Hubbard of Sawyer Brown is 63.
Actor David W. Harper (The Waltons) is 62.
Singer Jon Secada is 62.
Actress Sarah Lancashire (Coronation Street, Last Tango in Halifax, Happy Valley, Rose & Maloney) is 59.
Radio-TV personality John Melendez (Tonight Show, Howard Stern) is 58.
Actor Liev Schreiber (Ray Donovan, CSI, American Masters) is 56.
Actress Jennifer Gatti (Vice Principals, The Young & the Restless, Guiding Light, Search for Tomorrow) is 55.
Actor/voicist Abraham Benrubi (APB, The Bridge, Robot Chicken, Men In Trees, ER) is 54.
Actor Jerry Minor (Sat. Night Live, Brickleberry, SuperNews, Carpoolers) is 54.
Country singer-guitarist Heidi Newfield (Trick Pony) is 53.
Actress Daniella Deutscher (Hang Time) is 48.
Actress Alicia Silverstone (Miss Match) is 47.
Actor Craig Robert Young (The Last Ship, Just for Kicks, Dream Team) is 47.
Actress Dana Davis (Franklin & Bash, Ten Things I Hate About You, The Nine) is 45.
Actor/voicist Phillip Glasser (Hang Time, Fievel's American Tails) is 45.
Singer-guitarist Marc Roberge of O.A.R. is 45.
Keyboardist Robbie Bennett of The War on Drugs is 45.
Actress Rachael Leigh Cook (Dawson's Creek, Psych, Las Vegas) is 44.
Actress Caitriona Balfe (Outlander) is 44.
Actor Brandon Barash (General Hospital) is 44.
Actor Jimmy Workman (Christmas in Connecticut) is 43.
Country singer Sarah Darling is 41.
Actor James Landry Hebert (Taken, Westworld) is 39.
Actor Gerard Kearns (The Last Kingdom) is 39.
Actor Cody McMains (10 Things I Hate About You, Everwood) is 38.
R&B singer Shontelle is 38.
Rhythm-and-blues singer Jessica Benson (3LW) is 36.
Actor Michael Charles Roman (Normal, Ohio) is 36.
Singer/actress Melissa Benoist (Supergirl, Glee) is 35.
Actress Dakota Johnson (Ben & Kate) is 34.
Singer Leigh-Anne Pinnock of Little Mix is 32.
Toronto-born actor Sam Earle (Degrassi: the Next Generation) is 30.
Actor Ryan Lee (Trophy Wife) is 27.
Actress/reality TV personality Ava Sambora (Summerbreak 3) is 26.
Chart Toppers – Oct 4
1950 Goodnight Irene – The Weavers La Vie En Rose – Tony Martin All My Love – Patti Page I'm Moving On – Hank Snow
1959 Sleep Walk – Santo & Johnny Mack the Knife – Bobby Darin Put Your Head on My Shoulder – Paul Anka The Three Bells – The Browns
1968 Hey Jude – The Beatles Hush – Deep Purple Fire – The Crazy World of Arthur Brown Harper Valley P.T.A. – Jeannie C. Riley
1977 Star Wars Theme/Cantina Band – Meco Keep It Comin' Love – KC & The Sunshine Band Don't Stop – Fleetwood Mac Daytime Friends – Kenny Rogers
1986 Stuck With You – Huey Lewis & The News Friends and Lovers – Gloria Loring & Carl Anderson When I Think of You – Janet Jackson Alway Have Always Will – Janie Fricke
1995 Fantasy – Mariah Carey Gangsta's Paradise – Coolio featuring L.V. Runaway – Janet Jackson I Like It, I Love It – Tim McGraw
2004 She Will Be Loved – Maroon 5 My Happy Ending – Avril Lavigne Let's Get It Started – Black Eyed Peas Days Go By – Keith Urban
Today in Broadcast History compiled by Ron Robinson