ON THIS DAY in 1890
"The one, the only, Groucho" (Marx)was born in New York City. In fact his birth name was Julius Marx. He topped the Marx Brothers` vaudeville & film career as host of the 1940's-60's radio & TV quiz show You Bet Your Life.  He died from pneumonia Aug 19, 1977 at age 86.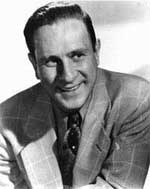 On this day in 1896, the ultimate straight man (to partner Lou Costello)  (William Alexander) Bud Abbott was born in Asbury Park New Jersey.  Movies, radio & TV all garnered laughter from Abbott & Costello.  Bud outlived his partner by 15 years, succumbing to cancer Apr 24, 1974 at age 77.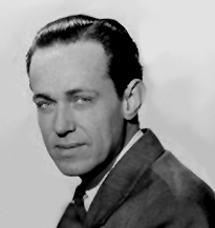 On this day in 1900, talented radio actor  Barton Yarborough was born in Goldthwaite Texas. He is famous for his roles in the Carlton B. Morse productions I Love a Mystery, where he played Doc Long, and One Man's Family, where he spent nineteen years portraying Clifford Barbour. He also spent three years as Ben Romero on the radio version of Jack Webb's Dragnet. He started work on NBC-TV's Dragnet  series in 1951, but the day after he filmed the second episode, he suffered a heart attack and died four days later Dec. 19, 1951 at age 51.
On this day in 1922, Montreal's second radio station CKAC was officially inaugurated. Canadian-born movie star Mary Pickford and actor husband Douglas Fairbanks were in attendance for a special concert. The station, owned by La Presse newspaper, did not start regular broadcasting until 3 weeks later. 
On this day in 1928, it was a very busy time at Victor Records Studios in Nashville. Singer DeFord Bailey cut eight masters. Three songs were issued, marking the first studio recording sessions in the place now known as Music City, USA.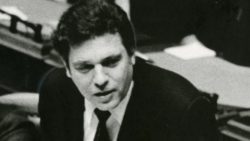 On this day in 1930, an NDP premier of BC (1970-75) Dave Barrett, was born in Vancouver.  He quit politics briefly in the mid 1980's to become a radio talk show host (CJOR) before winning election as Vancouver East MP in 1988.  He died in Victoria Feb. 2 2018 at age 87, after suffering with Alzheimer's for at least four years. 
Also this day in 1930, "The Lutheran Hour" began its weekly broadcasts which continue on today, on some 800 radio stations worldwide.  It is the longest running Christian broadcast in the world.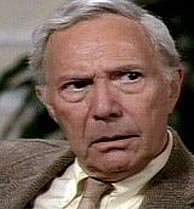 On this day in 1932, "Red Adams" was heard for the first time on NBC radio. Later, the program was retitled, "Red Davis" (starring Burgess Meredith), "Forever Young," and, finally, in 1936, "Pepper Young's Family" (starring Mason Adams.(Mason would later find TV fame as Lou Grant's boss, and the voice of Smucker's Jams.) Pepper Young's Family kept daytime radio listeners tuning in for another 23 years.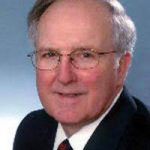 On this day in 1934, Canadian broadcaster Dick Drew was born in Edmonton. In the 1970s he was General Sales Manager of CFRN AM & FM Edmonton, then bought CKAY Duncan in 1979, selling the station to his son Cam in 1999. He was the creator, host, and script writer of "The Canadian Achievers" — for 14 years one of Canada's most successful syndicated radio programs, heard daily on over 150 stations. 
On this day in 1939, the most celebrated portrayal of Sherlock Holmes came to the US airwaves, as Basil Rathbone debuted in the title role on The New Adventures of Sherlock Holmes on the NBC Blue network. As in the movies, Nigel Bruce played the bumbling Dr. Watson.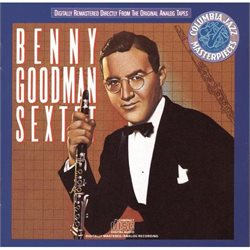 Also in 1939, the swing classic "Flying Home" was recorded by Benny Goodman and his Sextet — for Columbia Records.
On this day in 1942, the juvenile western radio drama The Cisco Kid starring Jackson Beck debuted on Mutual.  After the network run ended in 1946 another cast headed by Jack Mather was syndicated 1947 thru 1956.  Yet another cast featuring Duncan Renaldo produced a 156-episode syndicated TV run beginning in 1950.
On this day in 1946, the first TV soap opera, "Faraway Hill", aired for the first time on the Dumont Network.
On this day in 1949, the popular family comedy, The Aldrich Family, became one of TV's first hits, as the longtime radio show appeared on NBC-TV for the first episode in a 4-year run.  It thus earned the distinction of being the very first TV sitcom.
Also in 1949, Frankie Laine recorded one of his biggest #1 hits, "Mule Train." (When it rose to the top spot on the charts "Train" knocked another Laine hit, "That Lucky Old Sun" down to #2.)
On this day in 1953, Person to Person with  Edward R Murrow, premiered on CBS.  Murrow, with lit cigarette in hand, hosted the popular interview program for 8 seasons, establishing him, together with his straight news roles, as a true TV icon.
On this day in 1954, band vocalist from the 1940s, Don Cornell was at No.1 on the UK singles chart with 'Hold My Hand'. This song was banned by the BBC for the words 'kingdom of heaven'.
Also in 1954, Elvis Presley made his only appearance at the Grand Ole Opry and sang "Blue Moon of Kentucky." The rockabilly music did not win plaudits from the Opry's country purists.
On this day in 1955, the master of mystery movies, Alfred Hitchcock, introduced his brand of suspense to millions of viewers on CBS-TV. The man who put the thrill in thriller would visit viewers each week for ten years with Alfred Hitchcock Presents.
On this day in 1957, against her her own best judgement Connie Francis was persuaded to record "Who's Sorry Now" on what was to be her final session for the MGM label. The 34 year old standard, with a modern arrangement, proved to be Connie's breakout hit, reaching #4 on the Billboard Hot 100, and keeping her signed with MGM.
On this day in 1959,   Rod Serling's introduction to The Twilight Zone was heard for the first time on CBS-TV.  "There is a fifth dimension beyond that which is known to man. It is a dimension as vast as space and as timeless as infinity. It is the middle ground between light and shadow, between science and superstition, and it lies between the pit of man's fear and the summit of his knowledge. This is the dimension of imagination. It is an area which we call the twilight zone." The show ran for 5 years for a total of 154 episodes.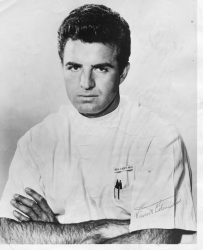 On this day in 1961, the hospital drama "Ben Casey" starring Vince Edwards  premiered on ABC-TV. It ran for 6 seasons.
On this day in 1962, actor Frank Lovejoy died at age 50 after a heart attack. He enjoyed a busy radio career (Nightbeat, Gangbusters, This is Your FBI, etc, plus many soaps like Bright Tomorrow & Today's Children) before moving into films & TV in the late 1940's.
Also this day in 1962, the World War Two TV drama "Combat" premiered on ABC. The show told the story of one platoon and featured actor Vic Morrow.
Still in 1962, RCA Victor released Elvis Presley's next Top Five single, "Return to Sender."
On this day in 1965, the McCoys' "Hang on Sloopy" hit #1 in the U.S. The song snuck in at number one for one week, between "Eve of Destruction", by Barry McGuire and "Yesterday", by The Beatles.
Also this day in 1965, The Who made their debut on U.S.TV on the ABC music showcase "Shindig!" 
On this day in 1971, "Soul Train," television's prime showcase for black artists, premiered in syndication. The half-hour show, produced and hosted by Don Cornelius, had begun a year earlier on a Chicago station. Until it signed off in 2006 "Soul Train" presented a cavalcade of top black entertainers such as Stevie Wonder, Aretha Franklin, the Jacksons and James Brown.
This day in 1971 was also a very good day for singer Rod Stewart.  His "Every Picture Tells a Story" album hit number one in both the U.S. and the U.K.  And his single with two back-to-back hits from the album — Maggie May and Reason to Believe — rose to #1 on the Billboard singles chart.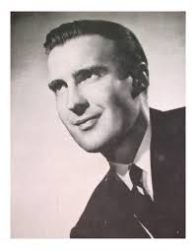 On this day in 1972, Toronto-born singer/pianist/bandleader Denny Vaughan  died of cancer at age 49.  He had his own CBC Radio & TV shows in the 1950's, before working on the Smothers Bros. and Glen Campbell Shows at CBS in Hollywood.
On this day in 1973, actor Paul Hartman, best known for his roles as Bert on Petticoat Junction, and fix-it man Emmett Clark on the Andy Griffith Show, suffered a fatal heart attack at age 69.
On this day in 1976, on "Saturday Night Live" on NBC- TV, John Belushi came out on stage with Joe Cocker while he was performing and did a dead-on impersonation of the Brit's "spastic" moves.
On this day in 1977, the bodies of Elvis Presley and his mother, Gladys, were moved from Forest Hill Cemetery in Memphis to the grounds of Graceland after an apparent attempt to steal the bodies.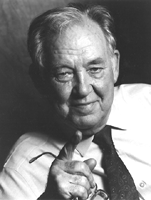 On this day in 1978, 60-year old Jack Webster left CJOR-AM for BCTV, where he presided over an interview/talk show "Webster", weekdays from 9 to 10:30. It dominated Vancouver's morning TV for 9.5 years. 
On this day in 1983, the 10th season of "The Jeffersons" began on CBS-TV.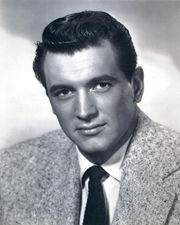 On this day in 1985, actor Rock Hudson (McMillan & Wife, Dynasty) died at age 59 as he lost his battle with AIDS.
Also this day in 1985, supporting actor Sidney Clute (Lou Grant, Cagney & Lacey)died at age 69 after a battle with cancer.
Still in 1985, Bruce Springsteen wrapped up his highly successful "Born In The U.S.A." tour in Los Angeles.
On this day in 1986, Billy Vera and the Beaters 1981 recording of "At This Moment" received a new lease on life with its broadcast on an episode of the TV sitcom "Family Ties." NBC received thousands of inquiries about the song, and when it was released it went to the top of the charts.
Also in 1986, the Everly Brothers were given a new star on the Hollywood "Walk of Fame".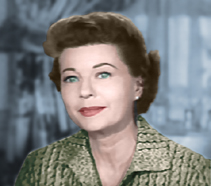 On this day in 1994,  singer/actress Harriet Nelson (Ozzie & Harriet) died of heart failure at age 85.
On this day in 1995, the FCC eliminated licensed operator requirements.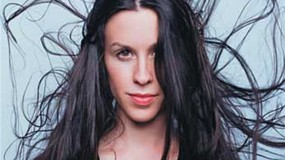 Also in 1995, Ottawa-born Alanis Morissette's debut album 'Jagged Little Pill' reached #1 on the Billboard albums chart in its 15th week. She was the third female artist to have a debut album reach No. 1 in the '90s.
On this day in 1998, singing cowboy icon/radio station tycoon Gene Autry died after a long battle with cancer at age 91. During his career he scored 25 successive Top 10 Country hits.
In 1995 it was estimated he was worth $320 million. That same day in 1998, career New York radio actor Lon Clark, who starred for 12 years as Mutual radio's Nick Carter, Master Detective, died at age 87.
On this day in 2000, TNN: "The Nashville Network" became TNN: "The National Network".  Three years later it became SPIKE TV.
On this day in 2002, Bruce Paltrow, producer of TV's St. Elsewhere & White Shadow, and the father of Gwyneth Paltrow, died at age 58 from pneumonia & a recurrence of throat cancer.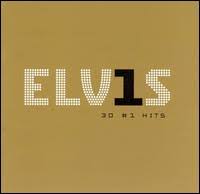 Also this day in 2002, the compilation album "Elvis 30 Number One Hits" went to number one in the U-S and 16 other countries, 25 years after Elvis Presley's death.
On this day in 2003, we first learned that talk show host Rush Limbaugh was being investigated for allegedly buying thousands of addictive painkillers from a black-market drug ring.
Also in 2003, ex-Hole leader and actress Courtney Love had a rough night. She was arrested for possession of illegal drugs after trying to break into an L.A. house. Later in the evening, after posting bail, the widow Cobain was rushed to the hospital suffering from a drug overdose.
On this day in 2005, rhyming comedian Nipsey Russell  died of stomach cancer at age 87. He had a supporting role in the 1960's sitcom Car 54 Where Are You? Nipsey also appeared in the TV soaps, "As the World Turns" and "Search for Tomorrow."  But he is perhaps best remembered for his guest spots on quiz shows & TV talk shows.
On this day in 2007, Creedence Clearwater alumnus John Fogerty appeared on CBS' Late Night with David Letterman to promote his newly released album  "Revival," with the single, "Don't You Wish It Was True." The disc's title referred to the singer-guitarist's former band, as did the track, "Creedence Song."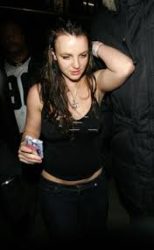 Also in 2007, songs by Paul McCartney and Bob Dylan were free at Starbucks locations via "Song of the Day" cards redeemable at iTunes. During the month-long promotion Starbucks would issue 1.5 million free downloads per day.Still in 2007, singer Britney Spears was ordered to hand over her two young children to former husband Kevin Federline, because of what the judge called her "habitual, frequent and continuous use of controlled substances and alcohol."
On this day in 2009, the five original members of Mott The Hoople reunited for the first of two London concerts to commemorate the band's 40th anniversary. "Why are we doing it? I can't speak for the others, but I'm doing it just to see what it's like," wrote frontman Ian Hunter.
Also in 2009, country singer Crystal Gayle was on hand to help unveil her new star on the Hollywood Walk of Fame.
On this day in 2010, Farm Aid celebrated its 25th anniversary with a concert at Milwaukee's Miller Park. Willie Nelson, John Mellencamp, Neil Young, Steven Tyler (Aerosmith) and Dave Matthews were among the performers. 35,000 people attended, raising over $2 million to benefit family-run farms.
On this day in 2011, 92-year old Andy Rooney signed off for the last time as a regular essayist on CBS-TV's "60 Minutes." He would be dead less than 5 weeks later.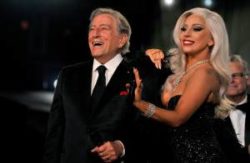 On this day in 2012, acclaimed UK session guitar player Big Jim Sullivan, who was heard on the recordings of David Bowie, Tom Jones, the Kinks, Marianne Faithfull, etc., died at age 71 of complications from heart disease and diabetes. He is believed to have played on more than 1,000 hit singles in the '60s and '70s.
On this day in 2014,  88-year old singer Tony Bennett became the oldest North American to score a #1 album on the Billboard chart when his collection of duets with Lady Gaga, 'Cheek to Cheek,' debuted at #1. Tony Bennett died July 21, 2023 at 97.
On this day in 2016, Joan Marie Johnson, co-founder of the pop trio the Dixie Cups, who recorded classics like "Chapel of Love" and "Iko Iko," suffered congestive heart failure and died at age 72.
On this day in 2017, singer-songwriter/actor Tom Petty, lead singer of The Heartbreakers and a co-founder of The Travelling Millburys, died due to an accidental overdose of painkillers at age 66.
Also in 2017, The Killers landed their first #1 album on the Billboard 200 with "Wonderful Wonderful." The group's first album in five years sold 111,000 copies in its debut week.
Today's Birthdays
Actor/movie critic Rex Reed (At The Movies) is 85.
Singer/songwriter Don McLean is 78.
Country singer Jo-El Sonnier is 77.
Actor Avery Brooks (Star Trek: Deep Space Nine) is 75.
Guitarist Mike Rutherford of Genesis and Mike and the Mechanics is 73.
Musician Sting (Gordon Matthew Sumner) is 72.
Actress Robin Riker (The Bold & the Beautiful, The Gregory Hines Show) is 71.
Actress Lorraine Bracco (The Sopranos) is 69.
Guitarist Greg Jennings of Restless Heart is 69.
Singer Phil Oakey of Human League is 68.
Singer Freddie Jackson is 67.
Singer-producer Robbie Nevil is 65.
Cartoon voicist Jeff Bennett (Jake & the Never Land Pirates, Legend of Korra, etc, etc.) is 61.
Actor/voicist Lew Temple (The Walking Dead) is 56.
Actress Suki Kaiser (Hope Island, Kingdom Hospital) is 56.
Country singer Gillian Welch is 56.
Actor Joey Slotnick (Nip/Tuck, Boston Public, The Single Guy) is 55.
Actress Lucy Cohu (Ripper Street, Broadchurch) is 55.
Country singer/songwriter Kelly Willis is 55.
Actress Natasha Little (The Night Manager, Thirteen) is 54.
Singer Dion Allen of Az Yet is 53.
Actress-talk show host Kelly Ripa (All My Children, Hope & Faith, Live With Regis and Kelly, Live with Kelly and Michael, Live with Kelly and Ryan) is 53.
Actress Catherine Kellner (High Incident) is 53.
Guitarist Jim Root of Slipknot is 51.
Singer Tiffany is 51.
Actor Efren Ramirez (Napoleon Dynamite, Eastbound & Down) is 50.
Ontario-born actor Danny Smith (Big Wolf on Campus, Fugget About it) is 50.
Singer Lene Nystrom (Aqua) is 50.
Rhythm-and-blues singer LaTocha Scott (Xscape) is 50.
Actress Michelle Krusiec (Nice Girls Crew, Dirty Sexy Money, One World) is 49.
Actress Lindsey Stoddart (Bob's Burgers, Electric City, Hollywood Residential) is 49.
Actor Simon Gregson (Coronation Street) is 49.
Gospel singer/former "American Idol" contestant Mandisa is 47.
Actress Brianna Brown (Devious Maids, General Hospital) is 44.
Bassist Mike Rodden of Hinder is 41.
Actress Camilla Belle (Deconstructing Sarah, Rip Girls, Replacing Dad) is 37.
Actor Christopher Larkin (The 100) is 36.
Singer Brittany Howard of Alabama Shakes is 35.
Twin actresses Kristina & Karissa Shannon (The Girls Next Door) are 34.
Singer/actress Samantha Barks is 33.
Actress Elizabeth McLaughlin (Grand Hotel, Hand of God, Pretty Little Liars, Betrayal) is 30.
Actress Tara Lynne Barr (Casual, Aquarius) is 30.
Ontario-born actor Brendan Meyer (Mr. Young, Garage Sale Mystery) is 29.
Chart Toppers – Oct. 2
1948 A Tree in the Meadow – Margaret Whiting It's Magic – Doris Day You Call Everybody Darlin' – Al Trace (vocal: Bob Vincent) Just a Little Lovin' (Will Go a Long Way) – Eddy Arnold
1957 Wake Up Little Susie – The Everly Brothers Honeycomb – Jimmie Rodgers Chances Are/The Twelfth of Never – Johnny Mathis My Shoes Keep Walking Back to You – Ray Price
1966 Cherish – The Association Beauty is Only Skin Deep – The Temptations Black is Black – Los Bravos Almost Persuaded – David Houston
1975 I'm Sorry – John Denver Fight the Power – The Isley Brothers Run Joey Run – David Geddes Daydreams About Night Things – Ronnie Milsap
1984 Let's Go Crazy – Prince & The Revolution Drive – The Cars I Just Called to Say I Love You – Stevie Wonder Turning Away – Crystal Gayle
1993 Dreamlover – Mariah Carey Right Here/Human Nature / Downtown – SWV-Sisters With Voices The River of Dreams – Billy Joel Holdin' Heaven – Tracy Byrd
2002 Dilemma – Nelly featuring Kelly Rowland Gotta Get Thru This – Daniel Bedingfield Gangsta Lovin' – Eve featuring Alicia Keys Beautiful Mess – Diamond Rio
2011 Moves Like Jagger – Maroon 5 featuring Christina Aguilera Someone Like You – Adele Pumped Up Kicks – Foster the People Take a Back Road – Rodney Atkins
Today in Broadcast History compiled by Ron Robinson