ON THIS DAY in 1909
actor Everett Sloan 
 was born in New York City. From the mid-1930's to the 1960's, for 20 years on radio & 15 on TV, Sloane was a prominent part of New York's drama broadcast scene.  He won raves for a supporting role in the movie classic Citizen Kane.  Reportedly depressed over the onset of blindness, Sloane committed suicide in 1965 at age 55.
On this day in 1920, actor Walter Matthau was born in New York City. Prior to his major successes in Hollywood, Matthau was busy in TV anthology & guest roles from 1950-64.  He died July 1, 2000 following a heart attack at age 79.
On this day in 1922 the first daily news program on radio, "The Radio Digest," debuted on WBAY in New York City.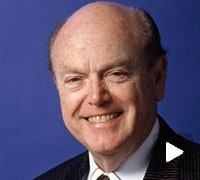 On this day in 1928, prominent BC business man and broadcast group owner James Allen 'Jimmy' Pattison was born in Saskatoon. Pattison was raised in Vancouver, where he built up the largest car dealership in Western Canada.
In 1967 he purchased Claude Neon signs, the first of his Pattison Group's over 50 acquisitions. He also managed Vancouver's Expo 86 World's Fair, making it a great success.
On this day in 1928, the song "Forever," by Ben Pollack and his band, was recorded on Victor Records. In Pollack's band were two talented young musicians who would go on to form their own prominent swing bands: Benny Goodman and Jack Teagarden.
On this day in 1930, actor/singer Richard Harris was born in Ireland.  In addition to his many big-screen roles, his seven-minute recording of Jimmy Webb's "MacArthur Park" has become a classic on & off the radio.
He succumbed to Hodgkin's Disease Oct. 25 2002 at age 72.
On this day in 1933, Vancouver radio station CJOR  moved from 1210 kc to its longtime home at 600 kc. (khz)

On this day in 1937, Vancouver's new CBC radio station officially changed call letters from CRCV to CBR, still at AM 1100, with a broadcast day from 8 am-11 pm daily.
On this day in 1942,
young broadcaster Art Linkletter (a native of Saskatchewan) took over as host of NBC's "People Are Funny". Art Baker was the original host for the first 18 months of the long-running series, which was part game show, part audience stunt show. Linkletter became an instant hit and stayed with the show for its remaining 18 years, the last 6 also on TV.
On this day in 1949, singer Buddy Clark (Linda, You're Breaking My Heart) died in a private plane crash on Beverly Boulevard in Los Angeles, at age 38.  Clark starred on radio's Your Hit Parade 1936-38.
On this day in 1952, Ralph Edwards  began a new TV program on NBC called This is Your Life. Each show began with Edwards surprising some unsuspecting victim, er, lucky person. The surprise would then be presented with the story of his or her life, complete with friends and relatives who had been brought in for the big occasion. The popular show, which had debuted on NBC Radio in 1948, ran for the next nine years on TV.
Also this day in 1952, the world's first Ultra High Frequency (UHF) TV station was offically on the air.  KPTV was also Portland Oregon's very first television outlet.
On this day in 1953, the syndicated TV series "I Led Three Lives," starring Richard Carlson, aired its first episode. The drama was loosely based on the life of Herbert Philbrick, a Boston advertising executive who infiltrated the U.S. Communist Party on behalf of the FBI in the 1940s. The series lasted for three seasons.
On this day in 1955, the half-hour filmed version of "The Honeymooners" premiered on CBS.
The sitcom was already popular as a skit on Jackie Gleason's live Saturday night show.
Also in 1955, The Platters recorded a future #1 hit, "The Great Pretender," written and produced by their manager, Buck Ram.
On this day in 1956, Little Anthony and the Imperials recorded Neil Sedaka's "The Diary."  The results so displeased the songwriter that he decided to record it himself, resulting in his first chart hit.
On this day in 1957, Johnny Mathis was in New York to record the title tune for the movie 'Wild is the Wind.'  He sang the Oscar-nominated song at the Academy Awards the following March.
On this day in 1961, the CTV Network launched across Canada with stations in Toronto, Ottawa, Montreal, Halifax, Winnipeg, Calgary and Vancouver.
Also in 1961, the talking horse sitcom, "Mr. Ed," starring Vancouver's Alan Young had its CBS-TV premiere, after six months in syndication.
On this day in 1962, a new host took over NBC's Tonight Show ..and stuck around for about 30 years!   "From New York … heeeeeeeeeere's Johnny!" Ed McMahon for the first time introduced Johnny Carson.
Also this day in 1962, Barbra Streisand signed her 1st recording contract (with Columbia.)
Still in 1962, the CBC's Dominion Network went dark, leaving the Trans Canada Network as the CBC's only radio web coast-to-coast.

The Dominion Network, composed of private stations in larger centres (CJOR in Vancouver), had been formed in 1944 to carry mostly commercial programs which couldn't be squeezed into the main network's schedule.
Again in 1962, Brian Epstein signed a contract to manage the Beatles through 1977. George and Paul's fathers signed for their sons, who were still minors. Epstein was to get 25 percent of the group's earnings.
On this day in 1963, the first recordings from the Canadian Talent Library (CTL) were played on radio stations across Canada.
On this day in 1964, Duncan B.C. got its own radio station.  CKAY 1500 signed on with 1000 watts of power day/night. The original owner was Dr. John Coleman and a group of Duncan businessmen.
Also in 1964, Vancouver's CBU-FM opened a new era as the CBC FM network (now Radio Two) went coast-to-coast for the first time.
On this day in 1965, Bob Dylan appeared at Carnegie Hall in New York City and introduced his new touring band, comprised of guitarist Robbie Robertson, organist Garth Hudson, bassist Rick Danko, pianist Richard Manual and drummer Levon Helm. They would soon become known simply as The Band.
On this day in 1966, the CBC began colour television broadcasting….in Montreal.
Also in 1966, the song "I Love My Dog" was released by Cat Stevens, then just 19 years old. Five years later, he recorded such hits as Wild World, Morning Has Broken, and Peace Train.  Stevens became a convert to Islam in 1977, after a near-death experience, & adopted the name Yusuf Islam in 1979.
On this day in 1967, Pink Floyd arrived in the U-S for their first American tour, a month after their debut album, "The Piper at the Gates of Dawn," was released. By this time, the behaviour of Syd Barrett, the group's lead vocalist and guitarist, was becoming more and more erratic, likely because of his overuse of L-S-D. At some concerts, Barrett wouldn't play at all — he just stood on stage. Barrett was replaced in 1968 by David Gilmour.
Also in 1967, "Man Alive" debuted on CBC TV with host Roy Bonisteel (1967-89).  Other hosts included Peter Downie (1989-96) and R.H. Thomson (1996-2001). The series examined the issues surrounding human faith.
On this day in 1968, The Beatles recorded "Honey Pie," written by Paul McCartney.
Also in 1968, John Sebastian left the Lovin' Spoonful to head out musically on his own.
On this day in 1969, The Beatles released their "Abbey Road" album in North America. It had come out in the UK five days earlier.
On this day in 1970, rock icon Jimi Hendrix was buried at The Greenwood Cemetery in the suburban Seattle city of Renton. Among the mourners; Miles Davis, Eric Burdon, Johnny Winter and members of Derek and the Dominoes.
Also in 1970, the 200th episode of "Bewitched" starring Elizabeth Montgomery was aired on ABC.
On this day in 1971, John Lennon's "Imagine" album had achieved sufficient sales orders to be certified a Gold Record.
On this day in 1974, the No. 1 Billboard Pop Hit was "I Honestly Love You" by Olivia Newton-John. The single was her first No. 1 hit.
On this day in 1975, an intruder shot and killed Al Jackson, drummer for Booker T. and the M-G's, at his home in Memphis. He was 39. The group, best known for their 1962 instrumental million-seller "Green Onions," was planning a reunion at the time of Jackson's death.
Also this day in 1975, Seattle radio station KOL changed its call letters to KMPS, surrendering forever the three-letter call that had served the Puget Sound well for nearly 50 years. While the modern incarnation of 1300 AM uses KOL as its ID, the official call sign is KKOL.
On this day in 1977, in New York Elton John became the first rock & roll musician to be inducted into the Hall of Fame at Madison Square Garden.
On this day in 1982, a recording revolution was underway as Sony introduced the world's first CD players in Japan. The price, about $650 US.
Also this day in 1982, NBC aired the first episode of "Remington Steele," which turned into a network staple for the next five seasons.
Still in 1982, John Cougar Mellancamp went to No.1 on both the US album and singles chart with the album 'American Fool' and the single 'Jack And Diane'.
On this day in 1983, Bonnie Tyler's "Total Eclipse of the Heart"
 began a four-week run as the number one single in the U.S. The song ran 5 minutes, 36 seconds and it took a day or two to get out of your head after you listened to it…
On this day on 1986, STAR FM became the Fraser Valley's own FM radio station.  It broadcast a mix of adult contemporary and easy listening at 104.9 in Abbotsford and 107.5 in Chilliwack.  Today it is Sonic FM 104.9.
On this day in 1990, Forbes Magazine declared the New Kids On The Block to be the fifth richest entertainers in the US with an income of $78 million for the year.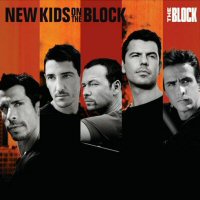 On this day in 1992, Canadian country singer Michelle Wright performed for the first time at Nashville's Grand Ole Opry.
On this day in 1993, Vancouver's "Modern rock" CKST Coast 1040 turned into Q 104 with a nostalgic music format hosted by many former employees of CHQM.   Seconds after midnight the first song played on Q 104 was "Blues in the Night."
Also in 1993, soul singer Wilson Pickett was sentenced in Hackensack, New Jersey, to one year in jail and five years' probation for hitting an elderly pedestrian while driving drunk. Pickett pleaded guilty to a charge of assault by auto. He admitted he was drunk when he hit an 86-year-old man, who spent several months in hospital with head injuries.
On this day in 1994, Eric Clapton's  album From the Cradle was number one in North America.
On this day in In 1996, Calgary radio station CFXL, successor to the one time (1964-87) Top 40 giant CKXL, signed off 1140 KHz forever, after flipping the license to FM.
On this day in 1997, the 10th season of "Murphy Brown" began on CBS-TV.
On this day in 1998, MUCH MORE MUSIC, another music video channel signed on Canadian cable TV. This one was mostly adult contemporary music featuring Celine Dion, Elton John, Phil Collins, Rod Stewart and a few classic videos from before 1983.  First song played was  Bob Marley's "Is This Love?"
Also in 1998, John Fogerty (Creedence Clearwater Revival) was awarded his own star on the Hollywood Walk of Fame.
On this day in 1999, radio station CKEG 1570 Nanaimo dropped its country format to play "Good Time Oldies."
On this day in 2000, Madonna went to No.1 on the US album chart with 'Music,' her fourth US No.1 album.
On this day in 2001, Janet Jackson cancelled a European tour because of safety fears after the previous month's terror attacks in the U-S.
On this day in 2002, we first learned that 58-year old Barry White was battling kidney failure brought on by years of high blood pressure. The singer was dead some nine months later.
On this day in 2004, Mel Cooper completed the sale of his Seacoast Communications including Victoria's CFAX and CHBE FM, to CHUM Broadcasting.
Also in 2004, Canadian musician Bruce Palmer, bassist with Buffalo Springfield, suffered a fatal heart attack at age 58.
On this day in 2007, the Spice Girls London reunion concert set for Dec. 15th sold out in 38 seconds. More than one million people in the UK registered for the concert, so three more London dates were added. The 'Girl's' world tour kicked off in Vancouver Dec. 2nd.
On this day in 2008, folksinger Nick Reynolds, a founding member of The Kingston Trio, died of acute respiratory failure at age 75.
On this day in 2009, Michael Jackson's autopsy revealed that the 136-pound, 5-foot-9 singer was in good health before his death and not the sickly skeleton of a man portrayed by the tabloids. Although he had some arthritis and lung damage, his heart was strong for a 50-year-old and none of those health issues were deemed to be life-threatening.
On this day in 2011, bands performed Nirvana's classic '91 single "Smells Like Teen Spirit" 144 times consecutively at the Toronto Underground Cinema, to celebrate the 20th anniversary of the "Nevermind" album.
On this day in 2013, Kings Of Leon headlined an NHL Face Off event in Montreal, where the Canadiens played the Toronto Maple Leafs to kick off the NHL season.
Today's Birthdays
Canadian radio tycoon Jimmy Pattison is 95.
New Vaudeville Band vocalist Geoff Stephens is 89.
Actress-singer Julie Andrews (Julie, Eloise TV Movies) is 88.
Actress Stella Stevens (Ben Casey, Flamingo Road, General Hospital) is 85.
R&B singer Herb Fame of Peaches & Herb is 81.
Rock musician Jerry Martini (Sly and the Family Stone) is 80.
British jazz musician Dave Holland is 77.
Actor Stephen Collins (7th Heaven, No Ordinary Family, Sisters) is 76.
Actor Randy Quaid (The Brotherhood of Poland New Hampshire, Elvis:TV Movie, Davis Rules) is 73.
CBS correspondent Richard Schlesinger (48 Hours) is 69.
R&B singer Howard Hewett (former Shalamar lead vocalist) is 68.
Actress Yvette Freeman (ER, Working) is 66.
Singer Youssou N'Dour is 64.
Actor Esai Morales (Caprica, Jericho, NYPD Blue) is 61.
Actor Christopher Titus (Titus) is 59.
Actor Ted King (General Hospital, One Life to Live) is 58.
Model-actress/TV host Cindy Margolis (Cindy Margolis Show) is 58.
Rock singer-musician Kevin Griffin (Better Than Ezra) is 55.
Actor Zach Galifianakis (Bored to Death, Tru Calling) is 54.
Actor Christian Borle (Smash, Masters of Sex) is 50.
Actress Sherri Saum (Sunset Beach, Rescue Me, The Fosters)  is 49.
Irish singer Keith Duffy is 49.
Actress Danielle Bisutti (True Jackson VP) is 47.
Actress Sarah Drew (Grey's Anatomy, Everwood) is 43.
Actor Rupert Friend (Homeland) is 42
Actress Olga Fonda (Vampire Diaries) is 41.
Actor Greg Davis, Jr. (10 Items or Less) is 39.
Toronto-born actress Leah Renee (Satisfaction, Franklin) is 38.
Actress Jurnee Smollett-Bell (Friday Night Lights, True Blood) is 37.
Actress Brie Larson (United States of Tara, Raising Dad) is 34.
Chart Toppers – Oct. 1
1947
Feudin' and Fightin' – Dorothy Shay
I Wish I Didn't Love You So – Vaughn Monroe
I Wonder Who's Kissing Her Now – Perry Como
Smoke! Smoke! Smoke! (That Cigarette) – Tex Williams
1956
Canadian Sunset – Hugo Winterhalter & Eddie Heywood
The Flying Saucer (Parts 1 & 2) – Buchanan & Goodman
Honky Tonk (Parts 1 & 2) – Bill Doggett
Don't Be Cruel /Hound Dog – Elvis Presley
1965
Eve of Destruction – Barry McGuire
Hang on Sloopy – The McCoys
You Were on My Mind – We Five
Is It Really Over? – Jim Reeves
1974
Rock Me Gently – Andy Kim
I Honestly Love You – Olivia Newton-John
Nothing from Nothing – Billy Preston
I'm a Ramblin' Man – Waylon Jennings
1983
Total Eclipse of the Heart – Bonnie Tyler
Making Love Out of Nothing at All – Air Supply
(She's) Sexy + 17 – Stray Cats
New Looks from an Old Lover – B.J. Thomas
1992
End of the Road – Boyz II Men
Sometimes Love Just Ain't Enough – Patty Smyth with Don Henley
Humpin' Around – Bobby Brown
Love's Got a Hold on You – Alan Jackson
2001
I'm Real – Jennifer Lopez
U Remind Me – Usher
Fallin' – Alicia Keys
What I Really Meant to Say – Cyndi Thomson
2010
Teenage Dream – Katy Perry
Love The Way You Lie – Eminem featuring Rihanna
Just the Way You Are – Bruno Mars
Our Kind of Love – Lady Antebellum