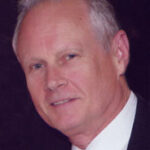 Our friend Gord Lansdell, founder and publisher of NW Broadcasters after serving the broadcast community for the last 25 years has decided to retire his NW Broadcasters.com website.
Congratulations Gord for a job well done! enjoy your retirement and thanks for the referral…
From the NW Broadcasters web page, here is his announcement
Important announcement for all of our loyal readers:
After over 25 years providing news and information for SW BC and coastal WA over-the-air radio and TV stations, the NORTHWEST BROADCASTERS website is retiring October 1, 2023. The site will remain online for the foreseeable future without any further updates.

However, news and information for southwest BC, including added coverage of broadcast news for Metro Vancouver, Vancouver Island, the Fraser Valley and the Sea to Sky corridor will continue on the VANCOUVER BROADCASTERS site.
We genuinely appreciate all of our followers and especially those who fed news leads to us over the last quarter century.

It's been a privilege providing this service.