ON THIS DAY in 1901
the man who founded CBS & ran it for 50 years,William S. Paley was born in Chicago.  He died Oct 26, 1990 at age 89.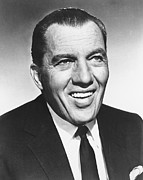 On this day in 1902, newspaper columnist & TV host Ed (Edward Vincent) Sullivan was born in New York City.  His Sunday night hour of contemporary variety entertainment ran on CBS TV from 1948-1971.Sullivan died Oct 13, 1974 at age 73 of esophagel cancer.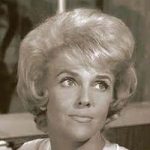 On this day in 1919, radio/TV actress Doris Singleton was born in New York. She worked on many radio shows prior to and during WWII including The Alan Young Show, Burns & Allen, December Bride, and Duffy's Tavern.  She became a favorite of Lucille Ball during a 1948 guest appearance on radio's My Favorite Husband, and played Carolyn Appleby on Ball's smash TV sitcom I Love Lucy.  She had recurring roles on TV's Here's Lucy, My Three Sons and Angel, and guest starred in episodes of Richard Diamond, Private Detective, The Dick Van Dyke Show, Pete and Gladys, Hazel, The Twilight Zone, The Munsters, The Fugitive, Dynasty, Phyllis, Family Affair, Hogan's Heroes, and State Trooper   She died June 26 2012 at age 92.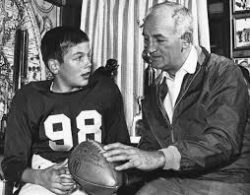 Also this day in 1919, Heisman Trophy-winning athlete & sportscaster Tom Harmon was born in Gary Indiana.  He was awarded the Silver Star as a World War II fighter pilot.  He is the father of actor Mark Harmon (NCIS.)  He died of a heart attack Mar 17, 1990 at age 70.
On this day in 1928, Glen Gray's orchestra recorded "Under a Blanket of Blue," with Kenny Sargent on vocals.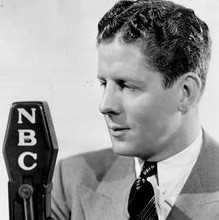 On this day in 1936, the critically acclaimed radio soap opera "Bachelor's Children" debuted on CBS radio (at 9:45 a.m.)  Bachelor's Children became very popular because of its natural dialogue which made folks think they were hearing a real event. Bachelor's Children … brought to you by Old Dutch Cleanser, Palmolive-Peet Soap, Colgate Toothpaste and Wonder Bread.  It aired every weekday for ten years.
On this day in 1939, one of the early radio variety shows,The Fleischmann Hour with Rudy Vallee, came to the end of its ten-year run on NBC.
On this day in 1944, Dumont station WABD in New York City telecast the first full-length musical written for TV. Ray Nelson was in the director's chair for "The Boys from Boise".
On this day in 1954, actor Bert Lytell died at age 69 following surgery.  He had a number of guest roles in early TV; in 1949 he played Father Barbour in the short-lived TV version of the radio favorite, "One Man's Family". On this day in 1955,

"The following program is brought to you in living color on NBC" was heard for the first time on a World Series telecast. The New York Yankees beat the Brooklyn Dodgers in that first game, 6-5.
On this day in 1956, record company history was made as RCA Victor released Elvis Presley's "Love Me Tender," the first single to receive more than a million in pre-sales.
On this day in 1957,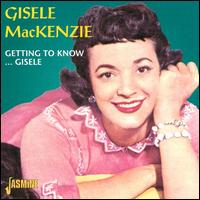 "The Gisele MacKenzie Show," starring Canada's First Lady of Song, debuted on NBC-TV, with fellow Canuck-born Art Linkletter as her guest.
Also this day in 1957, the song "Honeycomb," by Jimmy Rodgers hit #1 on the Billboard Top 10.
On this day in 1958, The Teddy Bears' "To Know Him Is To Love Him" was released. The future-smash-hit was written by an 18-year-old member of the group, Phil Spector.
On this day in 1959, "Hennesey" starring former child star Jackie Cooper aired for the first time on CBS-TV.
Also in 1959, 14-year-old Brenda Lee's next Top Five single "Sweet Nothin's" was released. On this day in 1960, the weekly drama about everyday people becoming an instant "Millionaire" ended its five year run on CBS-TV.
On this day in 1961, Richard Chamberlain began playing the part of handsome, young, Dr. Kildare for five years on NBC.  Canada's Raymond Massey played Dr. Gillespie on the 30-minute TV medi-drama.
Also this day in 1961, "Hazel" premiered on NBC-TV. The sitcom about a saucy household maid starred Shirley Booth in the title role. Hazel was based on the Saturday Evening Post cartoon series by Ted Key.
On this day in 1962, the oddball sitcom "I'm Dickens, He's Fenster," debuted on ABC-TV.  It ran just the one season. YouTube presents "I'm Dickens, He's Fenster" http://www.youtube.com/watch?v=FbBYH9ZIiNo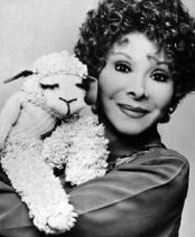 On this day in 1963, "The Shari Lewis Show," with her hand puppet Lambchop,aired for the last time on NBC-TV.
Also in 1963, New York DJ Murray The K got a copy of The Beatles "She Loves You" and played it on his WINS show. It marked the first Beatles' song broadcast in North America.
Still this day in 1963, on ABC-TV's "American Bandstand," The Ronettes performed their future Grammy Hall of Fame entry, "Be My Baby."
On this day in 1966, actor Eric Fleming, who played Gil Favor on the gritty western "Rawhide", drowned while in character on horseback at age 41.
On this day in 1968, the Beatles rode the nearly seven-minute-long Hey Jude to the top of the charts where it remained for nine weeks. Copies of this Apple release were shipped by the dozen to radio stations because the platters wore out after just a few plays.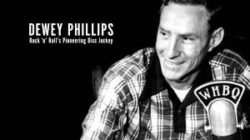 Also in 1968, one-time Memphis DJ Dewey Phillips died of heart failure brought on by heavy alcohol and amphetamine abuse. He was aged just 42. In July 1954, he was the first radio host to play the young Elvis Presley's debut record, 'That's All Right/Blue Moon Of Kentucky.'
Still this day in 1968, Janis Joplin announced she was leaving "Big Brother and Holding Co"to go out on her own. Joplin said she and the band "weren't growing together anymore."
On this day in 1969, The Temptations were among the guests on CBS-TV's Ed Sullivan Show, singing "I Can't Get Next to You," "September in the Rain" & "Autumn Leaves."  Also on the bill were Barbra Streisand and Tony Bennett.
On this day in 1970, "Sesame Street" came to Canada weekday mornings on the CBC.  By early 1973 Canadian segments were being produced.
Also in 1970, the single "Spill the Wine" by Eric Burdon and War, their first charted hit (#3), was certified as a gold record. O
on this day in 1972, one of Canada's most memorable moments in International Hockey
 was brought home from Moscow through CTV & the voice of Foster Hewitt. Paul Henderson scored on Vladislav Tretiak with 34 seconds remaining in regulation time, giving Team Canada a 6-5 clinching victory over the USSR in the Summit Series.
As Foster Hewitt called it, "Here's a shot. Henderson makes a wild stab for it and falls. Here's another shot. Right in front. They Score!! Henderson scores for Canada!"                                                                                                                                                                        Also in 1972, David Bowie played a sold out Carnegie Hall in NYC, demonstrating the star power of Ziggy Stardust.
Still in 1972, the single "Papa Was A Rolling Stone'" by The Temptations was released. It would prove to be their 4th and final #1 pop single.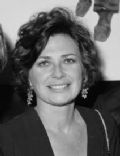 On this day in 1973, actress Norma Crane succumbed to breast cancer at age 42.  Although she had guest roles on dozens of TV series, she was a member of the regular cast of only "Mr. Peepers", playing Rayola.
Also in 1973, The Rolling Stones appeared on the premiere of "Don Kirshner's Rock Concert" on ABC, performing "It's Only Rock N' Roll (But I Like It)." It was the first time in six years they'd played on U.S. television.
On this day in 1974, John Lennon appeared as a guest dj on WNEW-FM (NYC) while promoting his "Walls and Bridges" album.
Also this day in 1974, "Rock Me Gently" by Canadian Andy Kim rose to the top of the US pop chart.  Kim was also the co-writer of The Archies 'Sugar Sugar'.
On this day in 1975, 40-thousand people got to see Jefferson Starship and Jerry Garcia and Friends perform for free in San Francisco. "Jerry Garcia and Friends" ended up being theGrateful Dead, who had not performed together in more than a year. 
On this day in 1976, the 100th episode of "M*A*S*H" aired on CBS.
Also in 1976, A&M Records sued former Beatle George Harrison, who was ill with hepatitis, for failing to deliver his album "33 1/3" on time. On this day in 1979, Jimmy McCulloch, lead guitarist for Wings and Thunderclap Newman, died of a heroin overdose at age 26.
On this day in 1980, the first hour of Carl Sagan's 13 part science TV series "Cosmos" was aired on PBS. It would become US public television's most widely watched series to that time.
On this day in 1982, actress Mabel Albertson, who had a regular supporting role as Phyllis on TV's "Bewitched", died of Alzheimer's disease at age 81.
On this day in 1984, NBC saluted Bob Hope's 34 years in television, including a collection of outtakes.  When he began in television's infancy, in 1950, Hope said he got into the new medium "…because the contract was so delicious, I couldn't turn it down."
Also in 1984, the stylish police TV series "Miami Vice," starring Don Johnson, Philip Michael Thomas and Edward James Olmos, began a 5½-year run on NBC.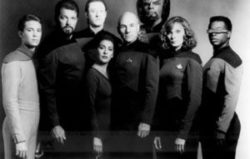 On this day in 1987, "Star Trek: The Next Generation" starring Patrick Stewart, began its 7-year run on syndicated TV.
Also in 1987, Gladys Knight and Smokey Robinson were guest contestants on Dick Clark's TV game show "$10,000 Pyramid."
On this day in 1989, Maclean-Hunter's purchase of Selkirk Communications was approved by the CRTC, transferring ownership to Rogers of Vancouver's CKWX & CKKS-FM, Victoria's CJVI, Calgary's CFAC, Edmonton's CJCA-AM & FM, CJIB Vernon, CFGP Grande Prairie, CJOC & CILA-FM Lethbridge, and others.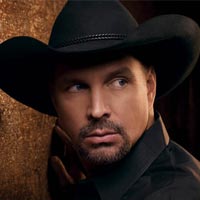 On this day in 1991, Garth Brooks, big ol' black hat and all, hit number one after the first week of release of his album Ropin' the Wind. With its 4 million CD's in advance orders Brooks became the first country artist to debut an album atop both the Billboard pop album and country album charts. Also this day in 1991, influential jazz trumpet great Miles Davis died at age 65, after a stroke and pneumonia.
Still on this day in 1991, singer Bryan Adams was awarded the Order of Canada plus the Order of British Columbia.  The honours were bestowed for his philanthropy as well as services to the music industry.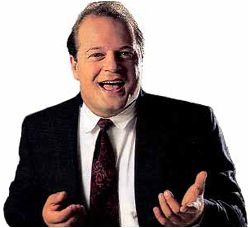 Still in 1991, the filmed-in-Vancouver series "The Commish" starring Michael Chiklis, debuted on ABC-TV.
On this day in 1994, the Ken Burns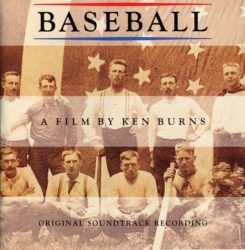 documentary miniseries "Baseball" wrapped up on PBS. On this day in 1995, Mary Tyler Moore returned to series TV in the short-lived "NY News," on CBS.
On this day in 1996, folksinger Bob Gibson died in Portland aged 64, after a three-year struggle with progressive supranuclear palsy.
On this day in 1997, journalist David Brinkley, age 74,  retired after a 54-year career in broadcasting.   He died June 11 2003 at age 79.
Also in 1997, LeAnn Rimes went to No.1 on the US album chart with 'You Light Up My Life Inspirational Songs'.
On this day in 1998,  CBC Victoria officially began serving Vancouver Island.  "The Party in the Park," a day-long festivity featuring top CBC personalities, took place the day before along upper Pandora Avenue.  The transmitter actually began service in early August.
On this day in 2000, Barbra Streisand sang her so-called 'farewell concert' at New York's Madison Square Garden.
On this day in 2002, actress Whitney Blake (the wife on TV's "Hazel") died of cancer at age 77, 41 years to the day after the show's debut.
Also in 2002, Madonna was voted the greatest female singer of all-time by 75,0000 music fans in a VH1 poll.
On this day in 2003, John Mayer was at No.1 on the US album chart with 'Heavier Things.'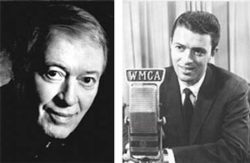 On this day in 2004, New York City radio personality, Scott Muni, died at age 74. An early star of top 40 AM radio he was influential in introducing FM's progressive rock format.
Also in 2004, country music's Randy Travis unveiled his star on the Hollywood Walk of Fame.
On this day in 2005, PBS aired a documentary called Get Up, Stand Up: The Story of Pop and Protest. Nirvana, Jimi Hendrix, the Beastie Boys, Rage Against The Machine and U2 were among the artists appearing as the film explored the use of popular music as an instrument for political change.
Also in 2005, a potent double bill played Pittsburgh – Pearl Jam and the Rolling Stones. This was the first time since '97's Bridges To Babylon tour that the two groups had performed together.
On this day in 2007, singer Evelyn Knight, with 13 hit songs in the late 40's and early 50's including 'Powder Your Face with Sunshine' and 'A Little Bird Told Me,' succumbed to lung cancer at age 89.
Also in 2007, Bruce Springsteen and the E Street Band performed on NBC's Today Show to promote their "Magic" album.
Still in 2007, an ad for P Diddy's Unforgivable Woman perfume range, featuring a lingerie-clad model cavorting with the rapper in a New York hotel stairwell, was shown on Channel 4 in the UK.The ad had been banned in the US by the FCC for being too sexually explicit for US audiences.
On this day in 2009, Lucy Vodden (née O'Donnell), the childhood pal of John Lennon's son Julian, died after a long battle with lupus at age 46. She was the inspiration for the Beatles' song "Lucy in the Sky With Diamonds."
On this day in 2010, the 25th Anniversary Rock and Roll Hall of Fame Concerts DVD was released. Metallica, U2, Bruce Springsteen, Ozzy Osbourne Jeff Beck, Tom Morello, John Fogerty and Billy Gibbons were among those appearing on the disc.
On this day in 2012, longtime gravelly-voiced TV auto racing commentator Chris Economaki died at age 91.
On this day in 2014, Def Leppard performed the pre-game show at the season's first NFL International Series game at London's Wembley Stadium. The Oakland Raiders lost to the Miami Dolphins.
On this day in 2015, singer Frankie Ford, who hit the bigtime with his 1959 hit 'Sea Cruise' died at age 76. He had been ill for some time and unable to walk since being hit by a car in Memphis several years earlier.

Also in 2015, Comedy Central debuted The Daily Show with Trevor Noah; the South African succeeded Jon Stewart as the 3rd host of the late-night TV staple.
Still in 2015, Bon Jovi were forced to cancel their show in Taipei after the central weather bureau ordered residents to "cease all school and work" due to the looming Typhoon Dujuan. The show the next day went as scheduled and was Bon Jovi's first Taiwan performance in 20 years.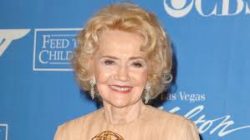 On this day in 2016, soap opera maven Agnes Nixon, known as the grande dame of daytime drama for creating, writing, and producing TV's "All My Children," "One Life to Live" and "Search for Tomorrow,"  lost her battle with Parkinson's Disease at age 93.
On this day in 2017, Netflix announced a commitment to spend several hundred million dollars to create a stand-alone studio in Canada that would produce and distribute content.
On this day in 2018, CBS revealed it had received subpoenas from the Manhattan District Attorney's Office and the New York City Commission on Human Rights regarding allegations of sexual harassment by former CEO Les Moonves and others, in the first sign of outside investigations into the workplace culture at the tiffany network.
Today's Birthdays
Actor Joel Higgins (Silver Spoons, Search for Tomorrow) is 79.
Actor Herbert Jefferson (The Devlin Connection, Battlestar Galactica) is 76.
Actor Jeffrey Jones (Deadwood, The People Next Door) is 76.
Guitarist George Lynch of Lynch Mob (and Dokken) is 68
Actor Steve Hytner (The Bill Engvall Show, Working) is 63.
Actor Gregory Jbara (Blue Bloods) is 61.
Actress Susan Walters (Vampire Diaries, Young and the Restless. Dear John) is 59.
Actress/comedian/radio talk show host Janeane Garofalo (Wet Hot American Summer, Larry Sanders Show, Felicity, ER, 21) is 58.
Actress Laura Ceron (ER) is 58.
Actress Maria Canals-Barrera (Wizards of Waverly Place, Camp Rock, Justice League) is 56.
Country singer Matt King is 56.
Actress Mira Sorvino (Human Trafficking) is 55.
Singer/actress/TV personality Moon Unit Zappa (Normal Life, Fast Times) is 55.
Actress Naomi Watts (The Outsider, Christmas Wish) is 54.
Actress Challen Cates (Big Time Rush) is 53.
Little Big Town singer Karen Fairchild is 53.
Country singer Mandy Barnett is 46. Rapper Young Jeezy is 45.
Actor Peter Cambor (NCIS: Los Angeles) is 44.
Actor Lucas Bryant (Haven) is 44.
Cartoon voicist Anndi McAfee (The Land Before Time, Hey Arnold) is 43.
TV personality Bam Margera (MTV's Jackass) is 43.
Actress Melissa Claire Egan (All My Children, The Young and the Restless) is 41.
Actress Jerrika Hinton (Grey's Anatomy) is 41.
Guitarist Luke Mossman of Nathaniel Rateliff and the Night Sweats is 41.
Actor Matt Cohen (South of Nowhere, Rockville CA) is 40.
Singer/songwriter/musician Annie "St. Vincent" Clark is 40.
Actress Sarah Wright (7th Heaven, Quintuplets) is 39.
Actress Sarah Scott (Hollywood Acting Studio) is 39.
Singer/actress Melody Thornton (The Pussycat Dolls, Bank of Hollywood) is 38.
Comedian/acress/writer Phoebe Robinson (I Love Dick, Portlandia, White Guy Talk Show) is 38.
Drummer Daniel Platzman of Imagine Dragons is 35
Actress Hilary Duff (Lizzie McGuire, Younger) is 35.
Model/actress Hana Mae Lee (Patriot, Those Who Can't) is 34.
Vancouver-born actress Kirsten Prout (Kyle XY, The Lying Game) is 32.
Actor Keir Gilchrest (United States of Tara) is 29. Actress Skye McCole Bartusiak (24, George Lopez) is 30.
Jonas Brothers singer/actor Frankie Jonas (Camp Rock: The Final Jam, Jonas Brothers: Living the Dream) is 22.
Chart Toppers – Sept. 28
1944 I'll Walk Alone – Dinah Shore Is You is or is You Ain't (Ma Baby) – Bing Crosby & The Andrews Sisters I'll Be Seeing You – Bing Crosby Smoke on the Water – Red Foley
1953 No Other Love – Perry Como Vaya Con Dios – Les Paul & Mary Ford Crying in the Chapel – June Valli A Dear John Letter – Jean Shepard & Ferlin Husky
1962 Sherry – The 4 Seasons Ramblin' Rose – Nat King Cole Green Onions – Booker T. & The MG's Devil Woman – Marty Robbins
1971 Go Away Little Girl – Donny Osmond Maggie May /Reason to Believe – Rod Stewart The Night They Drove Old Dixie Down – Joan Baez The Year that Clayton Delaney Died – Tom T. Hall
1980 Upside Down – Diana Ross All Out of Love – Air Supply Another One Bites the Dust – Queen Old Flames Can't Hold a Candle to You – Dolly Parton
1989 Girl I'm Gonna Miss You – Milli Vanilli Heaven – Warrant If I Could Turn Back Time – Cher Above and Beyond – Rodney Crowell
1998 I Don't Want to Miss a Thing – Aerosmith Tearin' Up My Heart – 'N Sync I'll Never Break Your Heart – Backstreet Boys How Long Gone – Brooks & Dunn
2007 The Way I Are – Timbaland featuring Keri Hilson Who Knew – Pink Rockstar – Nickelback Take Me There – Rascal Flatts
Today in Broadcast History compiled by Ron Robinson