ON THIS DAY in 1919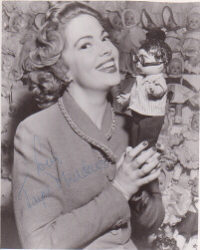 actress Jayne Meadows was born in China. The wife & widow of Steve Allen, she is perhaps best remembered as a panellist on CBS TV's I've Got a Secret. She was also a sometime panellist on What's My Line, and played a nurse on the 1970's CBS drama Medical Center. She died peacefully of natural causes April 26 2015 at age 95.
On this day in 1920, actor William Conrad was born in Louisville Kentucky. His prolific career as an actor, producer and director spanned five decades in radio, film and television. Known for playing Marshall Matt Dillon on CBS Radio's Gunsmoke, and many many other radio roles, Conrad estimated that he actually played more than 7,500 roles during his lengthy radio career!  On TV he starred in two series, Cannon (1971-76) and Jake & the Fatman (1987-92.) He died Feb. 11, 1994 of heart failure, at age 73.  
On this day in 1922, Montreal radio station CKAC started broadcasting.  It was North America's first Francophone station. 
Also this day in 1922, actor Carl Ballantine   was born in Chicago.  His most memorable role was in the 1960's sitcom McHale's Navy. He died Nov. 3 2009 at age 92. On this day in 1925, actress Kathleen Maguire was born in New York City. She appeared in a number of soap operas, most notably ABC TV's One Life to Live. She died Aug 9, 1989 at age 63.
On this day in 1929, actress Sada Thompson was born in Des Moines Iowa. She won a Tony on Broadway in 1972, and 6 years later an Emmy for her portrayal of the mother on ABC's Family. She is is seen in the cast photo, lower center. Sada died of lung disease May 4 2011 at age 82.Not only did Family reclaim a place for hour-long (melo)dramatic series dealing with contemporary everyday topics during a time when action series ruled, but it also prepared the ground for the explosion of prime time soap operas such as Dallas, Dynasty, Knots Landing, and Falcon Crest that appeared during the late 1970s and 1980s.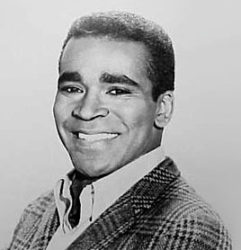 On this day in 1933, actor Greg Morris was born in Cleveland Ohio.   A frequent guest star on TV, he is best remembered for the series Mission Impossible & Vegas. He died Aug 27, 1996 at age 62, from cancer.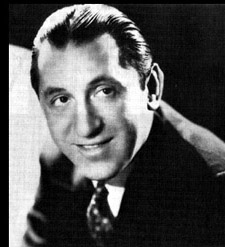 Also this day in 1933,  NBC radio debuted "Waltz Time", featuring the orchestra of Abe Lymon.The program was a staple on the network until 1948.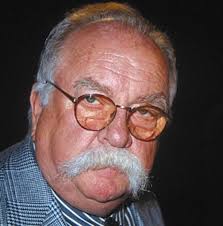 On this day in 1934, actor Wilford Brimley was born in Salt Lake City. On TV he is best known for whis Quaker Oats and Liberty Mutual commercials, and the family series Our House.
On this day in 1938, clarinet virtuoso Artie Shawrecorded the song that would become his theme song.  "Nightmare" was waxed for RCA Victor's Bluebird label.
Also in 1938, "Thanks for the Memory" was heard for the first time on The Bob Hope Show on the NBC Red radio network.  Skinnay Ennis led the band on the first Hope show for Pepsodent.  Bob was already three years into his association with NBC that would eventually span 6 decades.
On this day in 1942, having just left CBS radio, Glenn Miller led his civilian band for the last time at the Central Theatre in Passaic, NJ. Miller had volunteered for wartime duty, service that would claim his life 26 months later. On this day in 1943, "Pistol Packin' Mama" and "Jingle Bells" were recorded by Bing Crosby, the Vic Schoen Orchestra, and the Andrews Sisters.
On this day in 1952, the song "I Went to Your Wedding" by Patti Page topped the charts and stayed there for 10 weeks.
On this day in 1954, Steve Allen began hosting "Tonight" on NBC TV.  He left after three years, to be succeeded over time by Jack Paar, Johnny Carson, Jay Leno, Conan O'Brien and Jimmy Fallon.
On this day in 1957, Paul Anka was in New York to record a future Top 10 composition of his, "You Are My Destiny."
Also in 1957, Elvis Presley played a benefit show at the Mississippi-Alabama Fair and Dairy Show in Tupelo for the Elvis Presley Youth Recreation Center.
On this day in 1962, Detroit secretary Martha Reeves cut a side with a group called The Vandellas and the result was "I'll Have to Let Him Go."  Soon thereafter, the hits of Martha and The Vandellas just kept on comin.
Also in 1962, a concert by Bob Dylan was held at Carnegie Hall. The New York Times gave a glowing review in a story about Bob Dylan: A Distinctive Folk Song Stylist.
On this day in 1963, the Ryman Auditorium in Nashville changed hands. The National Life and Accident Insurance Company paid $200,000 for the storied country music venue and renamed it the Grand Ole Opry House.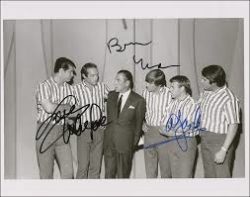 On this day in 1964, the Beach Boys appeared on CBS-TV's Ed Sullivan Show, thus making their television debut. They performed "I Get Around" and "Wendy."  Also singing on the Sullivan stage were Robert Goulet and Leslie Uggams.
On this day in 1967, The Beatles recorded "I Am the Walrus" at Abbey Road Studios in London.
On this day in 1968, Hawaii Five-O with Jack Lord debuted on CBS-TV On this day in 1969, a new American band debuted as Grand Funk Railroad (their first name) released their first single "Time Machine."
On this day in 1970, it was heard for the last time.  "Round and round and round it goes and where it stops, nobody knows." Ted Mack said, Good night from Geritol for the last time.After 22 years on various TV networks, and 15 years on radio, the curtain closed on The Original Amateur Hour on CBS.
On this day in 1972,  Rory Storme lead singer of Rory Storme & the Hurricanes, died at age 32 after taking an overdose of sleeping pills in a suicide pact with his mother. Ringo Starr played drums with Storme before joining The Beatles.  Storme reportedly couldn't accept that his band didn't enjoy the same success as other bands from the Liverpool scene.
On this day in 1973, Rolling Stone magazine reported that Carlos Santana had changed his middle name to "Devadip", which means "the Lamp of the Light Supreme."  The change was due to Santana's studies with Sri Chinmoy.
On this day in 1975, John Denver hit #1 with "I'm Sorry."
On this day in 1976, TV station CBUFT Ch. 26 Vancouver signed on, extending CBC French language TV service from coast-to coast. It appeared on BC cable systems as Channel 3. 
Also in 1976, Rod Stewart's single "Tonight's the Night" was released.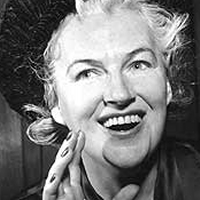 On this day in 1979, British entertainer Gracie Fields, whose recordings were heard on airwaves all over the Commonwealth, died at age 81.
Also this day in 1979, musician Jimmy McCullough of Wings, died of a heroin overdose at age 26.
Still on this day in 1979, Elton John collapsed onstage at the Universal Amphitheatre in Hollywood, due to exhaustion brought on by the flu.  After ten minutes, John returned and finished the show.
On this day in 1980, David Bowie scored his fourth UK No.1 album with 'Scary Monsters And Supercreeps'.
Also in 1980, Diana Ross remained on top of the Billboard Hot 100 with "Upside Down", #1 for a fourth straight week.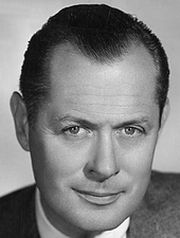 On this day in 1981, actor-director Robert Montgomery,host of the NBC-TV anthology series 'Robert Montgomery Presents,' died at age 77.
On this day in 1982, John Palmer took over as news anchor of NBC TV's Today Show, replacing Chris Wallace.  He kept the assignment for 7 years.
On this day in 1984, NFL films narrator John Facenda died at age 72.
On this day in 1985, actor Lloyd Nolan who played Dr Chegley on TV's "Julia", died of lung cancer at age 83.
On this day in 1986, bassist Cliff Burton of Metallica was killed when the band's tour bus skidded off an icy road in Sweden. He was 24.
Also in 1986, Lionel Richie's "Dancing on the Ceiling" was the #1 U.S. LP. Still in 1986, 22 years after it first was a hit, The Beatles' "Twist and Shout" re-entered the Billboard pop singles chart, after being featured on the soundtracks of the films "Ferris Bueller's Day Off" and "Back to School."
On this day in 1987, the short-lived variety show "Dolly," starring Dolly Parton, premiered on ABC TV. It was cancelled after only one season.
On this day in 1989, at the SkyDome in Toronto, Elton John apologized to the crowd of 35,000 for the venue's poor acoustics during his  concert.
On this day in 1990, the late Marvin Gaye's name was added to Hollywood Boulevard's 'Walkway Of Fame' in Los Angeles.
On this day in 1997, Bob Dylan performed at the World Eucharistic Congress in Bologna, Italy for an audience that included the Pope.
On this day in 1998, Phil Hartman's voice was featured for the last time on "The Simpsons" as Troy McClure. Hartman had been killed by his wife in a murder-suicide the previous May.
On this day in 1999, Atlanta, Georgia declared it ZZ Top Day after the Texas band.
On this day in 2000, U2 played a show from the rooftop of The Clarence Hotel in Dublin (which they own). More than 4,000 fans gathered on the streets below.
On this day in 2003, actor/dancer Donald O'Connor, the versatile movie star who became a TV favorite in the 50's (Francis the Talking Mule) and 60's (Donald O'Connor Show), died of heart failure at age 78.
Also in 2003, Carly Simon sued the Dakota building in New York, alleging her application to live there was denied, but she was not refunded her $99,000 down payment.
On this day in 2004, record producer Phil Spector was charged with murder in the shooting death of Lana Clarkson at his mansion in 2003. It took two trials after a mistrial in 2007, but he was convicted in 2009 and is serving a life sentence.
Also this day in 2004, NBC announced that Conan O'Brien  would take over from Jay Leno as host of the "Tonight" show in 2009.  And we all remember how well THAT turned out!
On this day in 2006, John Mellencamp and his song "Our Country" were featured in an ad campaign for Chevrolet's '07 Silverado pickup. Mellencamp said the partnership "makes perfect sense" because Chevy is an American company and his song "is all about standing up for the working people who are the backbone of our nation."
On this day in 2007, Bono was awarded the Liberty Medal for his humanitarian work in Africa during a ceremony in Philadelphia. "When you are trapped by poverty, you are not free," said U2's frontman. "When trade laws prevent you from selling the food you grow, you are not free."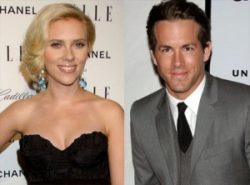 On this day in 2008, Pink Floyd's manager Bryan Morrison died after spending over two years in a coma. Morrison suffered severe brain injuries in a polo accident at the Royal Berkshire Polo Club, England in 2006, and never recovered.
Also in 2008, Vancouver-born actor Ryan Reynolds married actress Scarlett Johansson at Tofino on Vancouver Island.  Reynolds' big screen career took off after his starring role in TV's "Two Guys & a Girl." The couple divorced in July 2011.
Still in 2008, Metallica started a three-week run at No.1 on the US album chart with 'Death Magnetic', the bands ninth studio album.
On this day in 2009, Carlos Santana performed a special tribute to late civil-rights activist César Chávez on the last night of the 18th annual San Jose Mariachi and Mexican Heritage Festival in the Bay Area, California.
On this day in 2010, a veteran of the Big Band era, trombonist & bandleader Buddy Morrow, who fronted the Tommy Dorsey Orchestra in his latter years, died at age 91.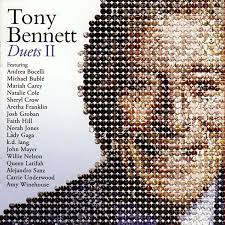 On this day in 2011, 85-year old Tony Bennett became the oldest artist to score a #1 album when his "Duets 2" CD for Columbia topped the Billboard chart.  In his incredible 60-year career it was Bennett's first-ever #1 album.
Also in 2011, country singer Johnnie Wright, the husband of Kitty Wells, and half of the singing team Johnnie & Jack, died at the ripe old age of 97.
Still in 2011, Nirvana: Live At The Paramount was released on DVD and Blu-Ray. Filmed at the Paramount Theater in Seattle on Halloween 1991, the concert features several songs from "Nevermind," plus non-album cuts "Sliver" and "Aneurysm."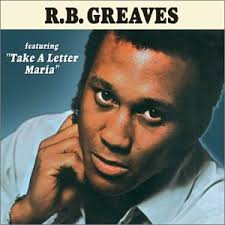 On this day in 2012, singer/songwriter R. B. Greaves, who struck gold in 1969 with the million-selling "Take a Letter Maria," and a year later with "Always Something There to Remind me," succumbed to prostate cancer at age 68.
On this day in 2013, character actor Jay Robinson, who won guest spots on "Bewitched," "Mannix," "The Waltons," "Star Trek" and other TV series, and who landed a regular role on "Days of Our Lives," died of heart failure at age 83.
On this day in 2014,  actress Sarah Goldberg, a star of TV's 7th Heaven who played the Jewish medical student and rabbi's daughter who fell in love with the son of a Christian minister, died of a heart condition at age 40.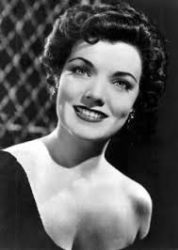 On this day in 2015,  singer/actress Denise Lor, who was a regular on the 1950 Garry Moore Show (CBS radio & TV), and two shortlived TV variety series The Big Payoff and Seven at Eleven, died at age 87.   She charted in 1954 with the single "If I Give My Heart to You," but was roundly eclipsed by the Doris Day version.
Also in 2015, David Gilmour's album "Rattle That Lock" debuted at #5 on the Billboard 200. It was the ex-Pink Floyd guitarist's highest solo U.S. chart position.
On this day in 2016, Neil Young and Willie Nelson performed a benefit concert on a farm near Neligh, Nebraska on the route of the proposed Keystone XL pipeline.  Proceeds from the "Harvest the Hope"went to fund the ongoing fight against the pipeline.
On this day in 2017, Playboy founder Hugh Hefner died of natural causes at age 91.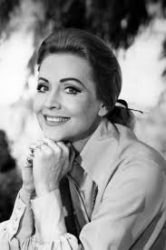 Also in 2017,  actress/singer Anne Jeffreys died at age 94.  The female lead in the early TV hit sitcom Topper (1953-55) went on to guest star in episodic TV for another 35 years, with regular roles in NBC's Baywatch and the CBS prime-time soap Falcon Crest, and some 384 episodes of ABC's General Hospital.
On this day in 2018, Jefferson Airplane vocalist-guitarist Marty Balin, who co-founded the San Francisco psychedelic rock band and played a crucial role in the creation of all their 1960s albums, died en route to hospital at age 76.
Also in 2018, after a twenty year hiatus CBS revived the hit sitcom 'Murphy Brown' to decidedly poor-to-mixed reviews.  It was cancelled weeks later.
Today's Birthdays
Actress Kathleen Nolan (Real McCoys) is 90.
Former child actor Claude Jarman Jr (Centennial) is 89.
Winnipeg-born musician Randy Bachman (Guess Who, BTO) is 80.
Former CKNW latenite/all-night newsman & 50-year broadcaster Terry Bell is 80.
Actress Liz Torres (Gilmore Place, John Laroquette Show) is 76.
Actor A Martinez (Longmire, LA Law, One Life to Live, General Hospital) is 75.
TV host Robb Weller (Win Lose or Draw, Entertainment Tonight) is 74.
Actor-opera singer Anthony Laciura (Boardwalk Empire) is 72.
Actress Gail Edwards (It's a Living, Full House, Blossom) is 72.
Sax player Greg Ham of Men At Work is 70.
Singer-actor-director Shaun Cassidy (Hardy Boys/Nancy Drew Mysteries) is 65.
Actor Stephen Caffrey (Tour of Duty) is 64.
Actor Christopher Cousins (One Life to Live, Breaking Bad) is 63.
Telemundo news anchor Maria Celeste Arraras is 63.
Actor Scott Lawrence (JAG) is 60.
Comedian/actor/writer Marc Maron (Maron podcast) is 60.
Singer-guitarist Stephan Jenkins of Third Eye Blind is 59.
Actress Sofia Milos (CSI: Miami, Caroline in the City) is 58.
Actor Patrick Muldoon (Days of Our Lives, Melrose Place) is 55.
Toronto-born actress Tamara Taylor (Bones, Hidden Hills, Party Of Five) is 53.
Singer Mark Calderon of Color Me Badd is 53.
Actress Amanda Detmer (What About  Brian, Man Up, Necessary Roughness) is 52.
Actress Gwyneth Paltrow (Glee, Inside the Actor's Studio) is 51.
Actress Indira Varma (Game of Thrones, Luther) is 50.
Actress Brandy Burre (The Wire) is 49.
Seattle-born singer/guitarist/actress Carrie Brownstein (Portlandia) is 49.
Actor Travis Aaron Wade (Supernatural) is 48.
Singer Brad Arnold of 3 Doors Down is 45.
Winnipeg-born actor Kristopher Turner (Saving Hope, The LA Complex, Instant Star) is 43.
Bassist Grant Brandell of Underoath is 41.
Actress Anna Camp (True Blood, The Mindy Project) is 41.
Actress Ella Scott Lynch (Love Baby) is 41.
Rapper Lil Wayne is 41.
Singer Jon McLaughlin is 41.
Belleville Ont.-born singer Avril Lavigne is 39.
Actress Grace Helbig (MyMusic) is 38.
Model/actress Arielle Vandenberg (Meet the Browns) is 37.
Actress Lola Kirke (Mozart in the Jungle) is 33.
Actor Sam Lerner (The Goldbergs, Suburgatory, The Secret Saturdays) is 31.
Actor Jake Burbage (Grounded for Life, Dora the Explorer) is 31.
Actor Ames McNamara (Roseanne 2018, The Conners) is 16.
Chart Toppers – Sept. 27
1952 You Belong to Me – Jo Stafford Wish You Were Here – Eddie Fisher Half as Much – Rosemary Clooney Jambalaya (On the Bayou) – Hank Williams
1961 Take Good Care of My Baby – Bobby Vee The Mountain's High – Dick & DeeDee Crying – Roy Orbison Walk on By – Leroy Van Dyke
1970 Ain't No Mountain High Enough – Diana Ross Julie, Do Ya Love Me – Bobby Sherman Cracklin' Rosie – Neil Diamond There Must Be More to Love Than This – Jerry Lee Lewis
1979 My Sharona – The Knack Rise – Herb Alpert Sad Eyes – Robert John Just Good Ol' Boys – Moe Bandy & Joe Stampley
1988 Don't Worry Be Happy – Bobby McFerrin I'll Always Love You – Taylor Dayne Loves Bites – Def Leppard Addicted – Dan Seals
1997 Honey – Mariah Carey 4 Seasons of Loneliness – Boyz II Men How Do I Live – LeAnn Rimes How Your Love Makes Me Feel – Diamond Rio
2006 SexyBack – Justin Timberlake London Bridge – Fergie Too Little Too Late – JoJo Brand New Girlfriend – Steve Holy
Today in Broadcast History is compiled by Ron Robinson