ON THIS DAY in 1929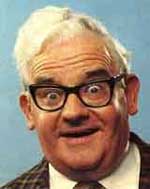 comedian Ronnie Barker was born in Bedfordshire England.He was the larger member of BBC-TV's The Two Ronnies, which found its way to North American TV screens.  Barker died October 3 2005 at age 76.
On this day in 1933, America's favorite cowboy, Tom Mix,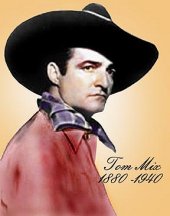 was heard (by proxy) for the first time on NBC radio. The Tom Mix Ralston Straight Shooters continued until June 1950, the early years just three days a week.  Over the 15 years on the air  four different radio actors portrayed Mix, who had actually died in 1940.  Tom Mix' own voice, damaged by a bullet to the throat, was judged to be unsatisfactory for radio.
On this day in 1934, Henry Busse and his orchestra recorded his biggest hit "Hot Lips" in Chicago.
On this day in 1950, NBC-TV introduced a new concept in daytime programming. Singer & veteran radio hostess Kate Smith debuted an hourlong show, which ran weekdays for 4 years.
On this day in 1953, a TV piano-playing sensation made his debut at Carnegie Hall before a sellout audience. Liberace, complete with his trademark candleabra & concert grand piano, was following in the footlights of musical greats like Ignace Paderewski and Victor Borge.
On this day in 1954, Elvis Presley appeared live on "Grand Ole Opry" and performed "Blue Moon of Kentucky." He also that day released his second single on Sun Records, 'Good Rockin' Tonight,' the song made popular in 1948 by Wynonie Harris.
Also this day in 1954,  the song "Hey There" by Rosemary Clooney  topped the charts and stayed there for 6 weeks.
On this day in 1956, Elvis Presley's upcoming single, "Love Me Tender," became the first 45 to reach one million units in pre-orders.
On this day in 1961, 16-year-old Brenda Lee's fourth single to make the Top Five, "Fool #1" was released.
On this day in 1962, Bobby Darin recorded his own composition "You're The Reason I'm Living," his first single for Capitol Records. It rose to #3 on Billboard's Hot 100, and became a country music standard.
Also in 1962, two years after her first appearance on the show Loretta Lynn officially joined the Grand Ole Opry.
On this day in 1964, Beatles' manager Brian Epstein turned down an offer of 3 1/2 million pounds to sell his management contract.
Also in 1964, The Temptations began recording 'My Girl' which went on to be their first US number one and the first of their fifteen Top Ten hits.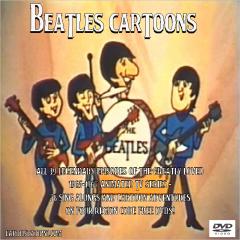 On this day in 1965, the half hour Saturday morning cartoon "The Beatles" premiered on ABC-TV. The show ran until September 7, 1969.
Also this day in 1965, the anti-war protest song "Eve of Destruction" by Barry McGuire  hit #1 on the Billboard charts.
On this day in 1966, on CBS-TV's Ed Sullivan Show, The Supremes sang their current #1 pop hit "You Can't Hurry Love," plus a medley including their previous Chart Topper "I Hear a Symphony."
On this day in 1967, the Beatles recorded "Fool On The Hill" in London at Abbey Road Studios. Paul McCartney later admitted his lyrics were about someone like the Maharishi who, because of an unfortunate giggle, was not taken seriously.
On this day in 1969, John Lennon began recording "Cold Turkey," a song about his ongoing battle with drug addiction. The backing band included Eric Clapton, Yoko Ono, Ringo Starr and Klaus Voorman.
On this day in 1970, the first episode of The Partridge Family was shown on ABC, featuring Shirley Jones, David Cassidy, Susan Dey and Danny Bonaduce.
Also in 1970, just nine days before dying of a heroin overdose, Janis Joplin recorded "Me And Bobby McGee."  It turned out out to be her biggest hit and her only chart-topping single.
Still in 1970, Ringo released his second solo album "Beaucoups of Blues." On this day in 1971, "Peace Train" by Cat Stevens was released. It quickly became his first Top 10 hit.
On this day in 1973, one of their weaker albums to date, The Rolling Stones' "Goats Head Soup" was certified Gold.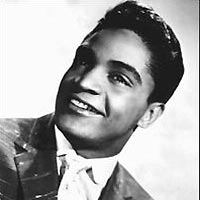 On this day in 1975,  Jackie Wilson  suffered a heart attack and collapsed at the Latino Casino in Cherry Hill, NJ. Ironically, he was in the middle of singing one of his biggest hits, 'Lonely Teardrops' and was two words into the line, "….my heart is crying" when he fell to the stage, striking his head heavily. He  was 41 years old, and lapsed into a 9 yr terminal coma.
On this day in 1976, Loggins and Messina broke up, as Kenny Loggins and Jim Messina played their farewell concert in Hawaii at the end of a 34-city tour. The pair would reunite and tour again 3 decades later.
Also in 1976, Boz Scaggs was the musical guest on NBC-TV's "Saturday Night Live," and performed his then-current hit, "Lowdown."
On this day in 1978, radio actor Bret Morrison, who brilliantly portrayed the title character in Mutual Radio's "The Shadow" from 1945-54, died after a heart attack at age 66.
On this day in 1980, John "Bonzo" Bonham, the drummer with Led Zeppelin, died of asphyxiation on his own vomit due to heavy consumption of vodka. The band broke up after determining that Bonzo ccould not be replaced.
Also in 1980, comedian Chevy Chase referred to Cary Grant as a homo while appearing on NBC's Tomorrow show.  Grant sued, it was settled out of court.
On this day in 1981, the Rolling Stones began their 6th US tour at JFK Stadium in Philadelphia. Their performance was later released as the concert film "Lets Spend the Night Together."
On this day in 1982, Queen were the musical guests on NBC TV's Saturday Night Live. Their performance included  'Crazy Little Thing Called Love' and 'Under Pressure'.
On this day in 1984, New Brunswick-born actor Walter Pidgeon died from a stroke, two days after his 87th birthday. Although his major successes were on the big screen, he appeared in a number of TV movies toward the end of his career, including The Lindbergh Kidnapping Case, The Girl on the Late Late Show, The Mask of Sheba, and Cosa Nostra, Arch Enemy of the FBI.
On this day in 1987, actress Mary Astor died of a heart attack at 81.  Besides her many movie roles, Astor had parts in all the live TV dramas of the late 50's & 60's, including Studio One, Playhouse 90 & US Steel Hour.
On this day in 1989, Bette Midler launched a lawsuit against the Ford Motor Company for using a sound-alike artist on their commercials for the Mercury Sable. She eventually settled for $400,000.
Also in 1989, Billy Joel sued his former manager for $90 million, alleging fraud & mismanagement. In the end, Joel walked away with $2 million.
On this day in 1990, rocker Little Richard had a street named after him in his hometown of Macon, Georgia.
On this day in 1993, the U.S. Postal Service issued a Patsy Cline commemorative stamp.
Also in 1993, Madonna played the first of two sold-out nights at Wembley Stadium in London. It was the first night of her 39-date Girlie Show World Tour.
On this day in 1995, Mariah Carey's "Fantasy" became only the second single to debut at No. 1 on the Billboard Hot 100. The first artist to accomplish this feat was Michael Jackson with "You Are Not Alone."
Also in 1995, Courtney Love was fined $1000 and ordered to attend an anger management course after being found guilty of assault. She had punched Kathleen Hanna of Bikini Kill in the face after Hanna made a drug joke about her 13-year old daughter, Frances Bean Cobain.
On this day in 1996, Quebec diva Celine Dion  reached #1 on the Billboard Top 200 for record sales.
On this day in 1997, in a plea bargain, NBC sportscaster Marv Albert pleaded guilty to assault and battery of a lover. He was fired from NBC within hours.
Also this day in 1997, "ER" was performed live on NBC TV. TWICE!  First for the East Coast, then 3 hours later for the Pacific time zone.
Also in 1997, the first episode of "Veronica's Closet" starring Kirstie Alley, was aired on NBC.
On this day in 2001, after a two week delay, XM Satellite Radio was officially launched.  It had been scheduled to debut September 12, but the events of 9/11 caused the postponement.
Also in 2001, actress Lani O'Grady, who played the oldest daughter Mary on the hit 1970's TV show "Eight is Enough," died of a drug overdose at age 46.
On this day in 2003, singer Robert Palmer suffered a fatal heart attack in Paris and died at age 54. Best known for the hits "Bad Case Of Loving You (Doctor, Doctor)" and "Addicted To Love," Palmer also fronted Power Station.
On this day in 2005,  comedian Don Adams (Get Smart, Inspector Gadget) died of a lung infection at age 82.
Also in 2005, one of the most fondly remembered Seattle radio jocks of the 1960's Jerry Kay passed away at age 67. He worked at KOL and KJR before leaving for Chicago in 1967.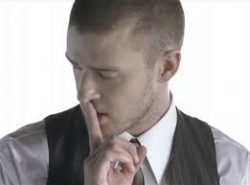 On this day in 2006, the Metropolitan Opera began a 24/7 all-opera radio station on Sirius Satellite Radio on channel 85.  It included archived and new broadcasts.  The Met had originated Saturday afternoon opera radio broadcasts for the prior 66 years.
Also in 2006, 'Sexyback' by Justin Timberlake was at No.1 on the Billboard pop singles chart.
Still in 2006, Aerosmith singer Steven Tyler played himself in an episode of the CBS sitcom Two And A Half Men. Tyler appeared as a neighbor who blasted loud music and caused problems for Charlie Sheen's character.
On this day in 2008, Paul McCartney gave a concert in Tel Aviv, his first-ever performance in Israel, to commemorate the country's 60th anniversary. Dubbed the Friendship First concert, the highlights included a rendition of John Lennon's "Give Peace a Chance" with the audience joining in.
On this day in 2009, veteran Canadian character actor Frank Perry who appeared in TV series from Wojak to Street Legal, died in Toronto at age 84. 
On this day in 2010, veteran radio/TV announcer and movie trailer voice Art Gilmore, a native son of Tacoma Washington, died of natural causes at age 98.
Also in 2010, Bush played their first concert since '02 (the year the band broke up) at the Epicenter Twenty Ten Festival in Fontana, CA. The lineup featured two original members, Gavin Rossdale and Robin Goodridge, plus Chris Traynor and Corey Britz.
On this day in 2012, pop singer & TV show host Andy Williams, who got his start on Steve Allen's Tonight Show on NBC, succumbed to bladder cancer at age 84.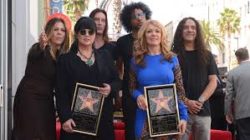 Also in 2012, Ann and Nancy Wilson of Heart were on hand to help unveil their new star on the Hollywood Walk of Fame.
On this day in 2013, Lee Thornton, the first black female broadcaster to regularly cover the White House (for CBS during the Carter administration), who later became a host of NPR's "All Things Considered" and produced "Both Sides With Jesse Jackson" for CNN, succumbed to pancreatic cancer at age 71.
Also in 2013, studio session guitarist/record producer Billy Mure, who played on a huge number of #1 hits in the 1950's and '60's  (Chances Are, Wheel of Fortune, Come On-a My House, White Silver Sands, Because of You, How Much is That Doggie in the Window, Don't Let The Stars Get In Your Eyes, Diana, A White Sport Coat, Rag Mop, Splish Splash, Oh My Papa, etc etc) died at age 97.
Still in 2013, Christine McVie performed with Fleetwood Mac for the first time since retiring in '98 when the group played London's O2 Arena.
On this day in 2015,  the album "Cass County" by Don Henley of The Eagles was released.  It was his first album of solo material in 15 years and his first ever Country effort.
On this day in 2016, golfing great Arnold Palmer died while awaiting heart surgery at age 87. He was the sports' first superstar of the TV era, whose great play and on-screen charisma were instrumental in making golf widely and wildly popular.
Also in 2016, country singer-songwriter Ollie Imogene "Jean" Shepard, who placed 73 singles on the Hot Country Singles chart, succumbed to Parkinson's disease at age 82.
Still in 2016, after 22 years, Charles Osgood hosted his final telecast of CBS Sunday Morning, and introduced his successor, Jane Pauley.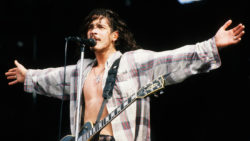 On this day in 2017, the late Chris Cornell of Soundgarden was honored at the L.A. Chefs For Human Rights Dinner for his song "The Promise," which is heard in the film of the same name about the Armenian Genocide.
On this day in 2018, the board of CBS named Richard Parsons interim chairman, and two other longtime directors had resigned, in the wake of the sex scandal allegations that forced the resignation of longtime CEO Les Moonves.
Also in 2018, Disturbed had the #1 song on Rock Radio with "Are You Ready." It was the band's 12th #1 single and the fastest chart-climber of its career, reaching the top spot in six weeks.
Today's Birthdays
Actor Robert Walden (Lou Grant, Brothers, Happily Divorced) is 80.
Actor Josh Taylor (Days of Our Lives, Valerie) is 80.
Actor Michael Douglas (Behind the Candelabra, Streets of San Francisco) is 79.
Actress Mimi Kennedy (Mom, Dharma and Greg, Homefront) is 74.
Actor Anson Williams (Happy Days) is 74.
Actor/TV cartoon voicist Mark Hamill (General Hospital, Regular Show, Metalocalypse) is 72.
Producer/TV host Jamie Hyneman (Mythbusters, Beyond Tomorrow) is 67.
Actor Michael Madsen (Outsiders, Vengeance Unlimited) is 65.
TSN 1040 Vancouver host Don Taylor is 64.
Actress Heather Locklear (LAX, Dynasty, Melrose Place) is 62.
Actress Aida Turturro (The Sopranos) is 61.
Actress Beth Toussaint (Savannah) is 61.
Actor Tate Donovan (Hostages, 60:
Live Another Day, The O.C., Damages, Deception) is 60.
Actress/ TV host Keely Shaye Brosnan (Unsolved Mysteries, General Hospital) is 60.
Actress Anita Barone (The War At Home, Shake it Up, The Jeff Foxworthy Show) is 59.
Actress Maria Doyle Kennedy (Orphan Black, The Tudors) is 59.
Actor Jason Flemyng (The Missing) is 57.
Actress Melissa De Sousa (Reed Between the Lines, Valley of the Dolls '94) is 56.
Actor-singer Will Smith (Fresh Prince of Bel Air) is 55.
Actress Catherine Zeta-Jones (Catherine the Great, Darling Buds of May) is 54.
Actor Hal Sparks (Lab Rats, Queer as Folk) is 54.
Actress Jessie Wallace (EastEnders) is 52.
Actress Bridgette Wilson-Sampras (Saved by the Bell, Santa Barbara) is 50.
Actress/producer Bridget Marquardt (The Girls Next Door) is 49.
Actress Charlotte Ayanna (The Secret World of Alex Mack) is 47.
Actor Joel David Moore (Bones, LAX) is 46.
Actor Robbie Jones (Hellcats, One Tree Hill) is 46.
Actress Clea Duvall (Veep, American Horror Story, Heroes, Carnivale) is 46.
Vancouver-born actor Rossif Sutherland (Reign, King, ER) is 44.
Toronto-born actor Chris Owens (The Line, The X-Files) is 43.
Country music singer Lee Brice is 41. Rapper/actor T.I. is 43.
Actor Lee Norris (One Tree Hill, Boy Meets World) is 42.
Actor/rapper Donald Glover (Atlanta, Community) is 40.
Actor Zack Woods (Silicon Valley, The Office) is 39.
Singer Diana Ortiz of Dream is 38.
Brampton Ont.-born actor Jordan Gavaris (Orphan Black) is 34.
Actress Emmy Clarke (Monk) is 32.
Actor Jansen Panettiere (The X's) is 30.
Chart Toppers – Sept. 25
1950 Mona Lisa – Nat King Cole Goodnight Irene – The Weavers Play a Simple Melody – Bing Crosby I'm Moving On – Hank Snow
1959 Sleep Walk – Santo & Johnny ('Til) I Kissed You – The Everly Brothers Mack the Knife – Bobby Darin The Three Bells – The Browns
1968 Harper Valley P.T.A. – Jeannie C. Riley Hey Jude – The Beatles Hush – Deep Purple Mama Tried – Merle Haggard
1977 Best of My Love – Emotions Float On – The Floaters Don't Stop – Fleetwood Mac I've Already Loved You in My Mind – Conway Twitty
1986 Stuck With You – Huey Lewis & The News Friends and Lovers – Gloria Loring & Carl Anderson Words Get in the Way – Miami Sound Machine Got My Heart Set on You – John Conlee
1995 Gangsta's Paradise – Coolio featuring L.V. You Are Not Alone – Michael Jackson Runaway – Janet Jackson I Like It, I Love It – Tim McGraw
2004 She Will Be Loved – Maroon 5 My Happy Ending – Avril Lavigne Let's Get It Started – Black Eyed Peas
Today in Broadcast History is compiled by Ron Robinson