ON THIS DAY in 1911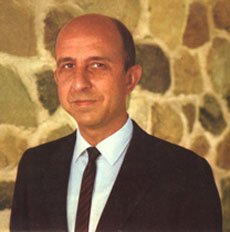 orchestra leader & songwriter Frank DeVol was born in rural West Virginia.     He had gigs on many radio & TV shows, and wrote themes for The Brady Bunch, Get Smart, My Three Sons, & The Love Boat; as well as the scores for more than 50 films.  DeVol died Oct 27, 1999 at the age of 88.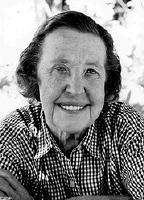 On this day in 1918, actress Peg Phillips was born in Everett Wash.She is best remembered for her role as the eccentric shopkeeper Ruth-Anne in TV's Northern Exposure.  She also was cast as Mrs. Hinkle in 7th Heaven. Peg died Nov 7 2002 of lung disease at age 84.
On this day in 1921, the first US radio station KDKA in Pittsburgh started one of the first daily radio newscasts in the country. The broadcast came from the city desk of The Pittsburgh Post. Link to a recreated First Broadcast of KDKA http://www.kdkaradio.com/pages/15486.php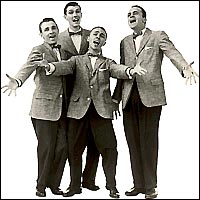 On this day in 1948, one of the most popular singing groups of the 1950s got their professional start. The Four Freshmen did their first gig in Fort Wayne, Indiana and went on to major success with Capitol Records. Hits included It's a Blue World, Charmaine and Love is Just Around the Corner.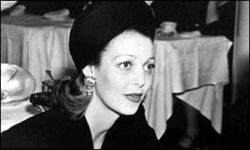 On this day in 1953, actress Loretta Young  hosted a weekly TV show, Letter to Loretta. Later (February 14, 1954), the name was changed to The Loretta Young Show. As you might suspect, the show featured dramatic responses to letters Loretta had received from her fans during the years she had been a movie star.
Also in 1953, Jimmy Stewart
debuted in "The Six Shooter" on NBC Radio. The well-produced Western series ran largely sponsorless for its lone season late in the era of bigtime radio.  Chesterfield cigarettes were interested, but Stewart declined the association with tobacco.
On this day in 1955, "You'll Never Get Rich" started its run on CBS-TV. 
 Because of weak ratings, the name of the show was changed (less than two months later) to The Phil Silvers Show, but was colloquially referred to by the character's name, Bilko.  The change worked. The show, "An outrageous satire on military life," became a hit on the tube and ran thru 1959.
Also in 1955, Tennessee Ernie Ford recorded his biggest hit, a future #1 on the pop singles chart, "Sixteen Tons."
On this day in 1957, singer Pat Boone recorded "April Love," the title song from a movie he starred in.  By December it was his sixth #1 pop single for Dot Records.
Also in 1957, the future Top Five single "Peggy Sue" b/w "Everyday" by Buddy Holly was released in the U.S. by Coral Records.
On this day in 1964, New York's Paramount Theater was the venue for a benefit concert by The Beatles and Steve & Eydie. The event raised about $75,000, after which the Fab Four returned to the UK.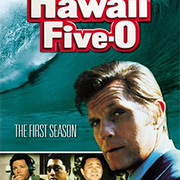 On this day in 1968, the original "Hawaii Five-O" starring Jack Lord, James MacArthur and Richard Denning started its a 12-year run on CBS-TV.
On this day in 1969, during a meeting in London between John Lennon, Paul McCartney and Ringo Starr, John effectively put an end to The Beatles by announcing he was leaving the group.
Also in 1969, the song "Sugar, Sugar", by The Archies, hit number one in Billboard. The Archies sat at the top of the hit heap for four weeks. The group was based on the comic-book TV series Archie and his friends.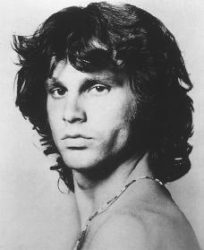 On this day in 1970, Jim Morrison of The Doors was found guilty of indecent exposure and use of profanity in connection with a concert in Miami in 1969. He was acquitted of lewdness and public drunkenness. The guilty verdicts were appealed, but Morrison died before the case was resolved.
On this day in 1971, supporting actor James Westerfield died of a heart attack at age 59.  He played in 1950's live & filmed TV, and had a running role in the 1963 TV series that introduced us to a young Kurt Russell, "The Travels of Jaime McPheeters."
Also this day in 1971, Peter Frampton quit Humble Pie for what turned out to be a short-lived solo career
On this day in 1972, Paul and Linda McCartney were arrested for the second time in four weeks for possession of cannabis, this time at their Scottish farmhouse in Campbeltown.
On this day in 1973, on his way to perform his second concert of the day, singer/songwriter Jim Croce was killed with five others when his chartered aircraft hit a tree on take off in Louisiana.
Also this day in 1973, the actor who played Sam the Bartender on TV's Gunsmoke, Glenn Strange, lost his battle with lung cancer at age 74.
Still in 1973, the "in" nightspot for radio and record types to see, and be seen, opened in Los Angeles — to a sold-out crowd. On the opening bill at the Roxy Theatre were Elton John, Carole King,  Neil Young and Jackson Browne.
On this day in 1975, the song "Fame" by David Bowie topped the charts and stayed there for 2 weeks. John Lennon was a background singer on the disc.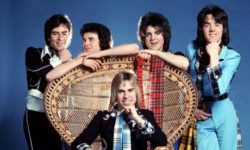 Also this day in 1975, Scotland's Bay City Rollers  appeared live on the premiere of Howard Cosell's Saturday Night variety show on ABC-TV. It was the Rollers' U.S. debut.
Still in 1975, the single "Born to Run" was released by Bruce Springsteen. "It's a death trap, a suicide rap. It'll rip the bones from your back." It brought 'The Boss' a whole new fan base.
On this day in 1976, at 5 am radio station KISM FM 92.9 Bellingham switched from oldies to album rock. First song played: "Don't Fear the Reaper" by Blue Oyster Cult.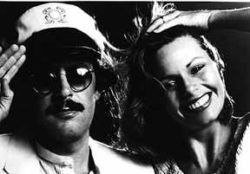 Also in 1976, the Captain & Tennille Show debuted on ABC-TV. The hosting duo quickly grew unhappy with the producers' reliance on comedy elements and ended the weekly hour-long show after just the one season and 20 episodes.
On this day in 1978, The Who's album "Who Are You?" was certified gold after just one month in release.
On this day in 1980, Queen started a five-week run at No.1 on the US album chart with 'The Game', the group's only US No.1 album.
On this day in 1984, NBC-TV debuted The Cosby Show. Bill Cosby played Dr. Heathcliff (Cliff) Huxtable. His lovely wife, Clair, was played by Phylicia Rashad. The show went on to become a multi-Emmy Award-winner and one of the most popular on television for the next eight years.
Also this day in 1984, the first episode of "Who's the Boss?"starring Tony Danza aired on ABC.
On this day in 1985, "Southern Accents" by Tom Petty and the Heartbreakers was certified platinum.
On this day in 1986, NBC's Golden Girls  won best comedy honors and CBS's Cagney & Lacey won for top drama at the 38th Emmy Awards.
Also in 1986, the number one pop hit in the U.S. was "Stuck With You", by Huey Lewis & The News. The song was stuck at #1 for three weeks.
On this day in 1992, Pearl Jam played a free concert called "Drop In The Park" at Seattle's Magnuson Park. Some 20,000 attended, with 3,000 voter registrations collected.
On this day in 1993, Vancouver's CKLG AM 730 ended 29 years of Contemporary Hit Radio (CHR) music programming, and went fulltime talk.
On this day in 1994, British-born songwriter Jule Styne who made many contributions to the Great American Songbook (Three Coins In The Fountain, It's Been A Long Long Time, I'll Walk Alone, It's Magic, The Party's Over, Just In Time, People, Let It Snow Let It Snow Let It Snow) died at the age of 88.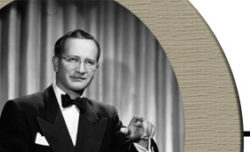 On this day in 1996, bandleader Paul Westondied at age 84. He worked with Rudy Vallee & Dinah Shore in radio, was NBC-TV's musical director for 5 years, and handled the music for Danny Kaye, Jonathan Winters & Jim Nabors for a decade on CBS-TV.
On this day in 1997, Bob Hudson of the radio and recording comedy duo Hudson & Landry, died at age 66. For more than 30 years he'd been consistently rated a top ten radio deejay in Southern California. Bob also worked at Pat O'Day's radio station KKMI in the early 80's
Also in 1997, Calgary TV station CKAL-TV signed on as A-Channel at 8 pm. Its sister station in Edmonton had signed on two days earlier. Owner Craig Broadcast Systems sold the stations to CHUM in 2004, and the following year, after becoming Rogers' properties, they were both rebranded City-TV.
On this day in 2003, Victoria's Nelly Furtado gave birth to a daughter, Nevis, at a Toronto hospital. The father was Jasper Gahunia, aka DJ Lil' Jazz.
On this day in 2004, CBS News announced they could not authenticate several documents that had been used in a "60 Minutes II" story that questioned U.S. President George Bush's service in the National Guard. Two days later CBS announced that a panel would be appointed to investigate the story.
Also in 2004, Billy Joel took part in ceremonies unveiling his new star on the Hollywood Walk of Fame.
On this day in 2005, J.D. Fortune of Toronto was chosen as the new singer for INXS (in-ex-ES') on the C-B-S reality show "Rock Star: INXS."
On this day in 2008, the Farm Aid benefit concert was held for the first time in New England, at Mansfield, MA. Co-founders John Mellencamp, Neil Young and Willie Nelson were the headliners – as usual. The Pretenders and Jerry Lee Lewis also took the stage. The seven-hour event aired live on DirecTV.
Also this day in 2008, Young Jeezy went to No.1 on the US album chart with 'The Recession', the rapper's fifth release.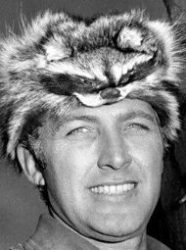 On this day in 2009, actor/production assistant John Hart died at age 91.  In the 1950's he starred (for one season) as The Lone Ranger, then played the lead role of Hawkeye.
On this day in 2010, the man whose tough discipline lead a handful of former students to use him as the inspiration for the name of their band, "Lynyrd Skynyrd," died of Alzheimer's at age 66.  Florida high school teacher Leonard Skinner stayed connected to the band throughout the decades, though he never accepted their lifestyle or career choice.
On this day in 2011, Vancouver radio star Frank Callaghan died.
Also in 2011, Kings Of Leon frontman Jared Followill crashed his car into the garage door of a neighboring house, which he owned and was uninhabited. Followill said he did it on a dare. "I wasn't drinking. The house is going to be demolished. Why does the construction company get to have all the fun?"
On this day in 2012, the co-anchor of ABC-TV's Good Morning America Robin Roberts underwent a successful bone marrow transplant to treat her MDS, a bone marrow disorder that affects blood cells production.  Donor cells from her sister, Sally-Ann, were injected into Robin's system through a syringe.  She was able to return to work five months later.
On this day in 2014, Emmy-winning actress and singer Polly Bergen succumbed to ailments (emphysema, etc.) brought on by 50 years of smoking at age 84. She made albums and played leading roles in films, stage musicals and TV dramas. She played the mother of one of ABC's 'Desperate Housewives,' and a mistress on HBO's 'The Sopranos.' She also hosted her own variety series in the 1950's, and in early TV was a popular game show panelist. She won her Emmy in 1958 portraying the tragic singer Helen Morgan on 'Playhouse 90.'
On this day in 2015,  actor/playwright Jack Larson, who portrayed cub reporter Jimmy Olsen in 101 filmed episodes of the 50's TV series 'Superman,' died at age 87.
Also in 2015, Foo Fighters bailed on performing at the Emmy Awards in L.A. when the FOX network refused to allow the group to play an entire song, despite their winning two Emmys for the TV series Sonic Highways (Outstanding Sound Mixing and Outstanding Sound Editing).
In 2016, actress Kathy Bates, who starred in the TV series Harry's Law, American Horror Story and Disjointed, was on hand to help unveil her brand new star on the Hollywood Walk of Fame.
In 2017, we learned that revenue from recorded music accelerated in the U.S. in the first half of the year as more consumers shelled out for subscription streaming services.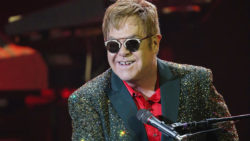 On this day in 2018, Elton John re-signed with the world's largest music company, Universal Music Group, in a clear indication there is still a place for music labels in the streaming age.
Today's Birthdays
Actress Sophia Loren (My House is Full of Mirrors, Lives of the Saints) is 89.
Actress Karen Sharpe (Johnny Ringo) is 89.
Bassist Chuck Panozzo (Styx) is 75.
Actor Tony Denison (Major Crimes, The Closer, Playmakers, Melrose Place) is 74.
Jazz guitarist Peter White is 69.
Actor David Haig (Penny Dreadful, Yes Prime Minister) is 68.
Actress Betsy Brantley (Tour of Duty, Second Noah, From the Earth to the Moon) is 68.
Actor Gary Cole (The Good Wife, Family Guy, Kim Possible, Midnight Caller) is 67.
Actress Debbi Morgan (Power, All My Children, The Young & the Restless, Charmed, Boston Public) is 66.
Actor Michael Hurst (Power Rangers Ninja Storm) is 65.
ABC News reporter/TV host Deborah Roberts (Lifetime Live) is 63.
Actor Robert Lasardo (Nip/Tuck, General Hospital) is 60.
Bassist Randy Bradbury of Pennywise is 59.
Actor Robert Rusler (Babylon 5, The Outsiders) is 58.
Actress Kristen Johnston (3rd Rock From The Sun) is 56.
Singers Gunnar and Matthew Nelson (twin-sons of the late Rick Nelson) are 56.
TV personality Michelle Visage (Big Brother's Bit on the Side, The RuPaul Show) is 56.
Toronto-born actress Leah Pinsent (ReGenesis, Little Kidnappers, Made in Canada) is 55.
Bassist Ben Shepherd (Soundgarden) is 55.
Actress Victoria Dillard (Spin City) is 54.
Actress N'Bushe Wright (New York Undercover, I'll Fly Away) is 53.
Toronto-born actor actor Sergio Di Zio (Flashpoint, This is Wonderland) is 51.
Actor Brad Beyer (Extant, Jericho) is 50.
Actress Moon Bloodgood (Falling Skies, Terminator Salvation) is 48.
Vancouver-born actress Enuka Okuma (Rookie Blue, Impulse, Sue Thomas F.B.Eye, Dragon Ball Z) is 47.
Actor Jon Bernthal (The Walking Dead, GCB, Eastwick) is 47.
Actress Camilla Rutherford (Rome) is 47.
Singer The Dream is 46.
Actor Charlie Weber (How to Get Away With Murder, Underemployed, Buffy the Vampire Slayer) is 45.
Drummer Rick Woolstenhulme of Lifehouse is 44.
Actor Ryan Donowho (The O.C.) is 43.
Actor Muzz Khan (Galavant) is 42.
Vancouver-born actress Daniella Evangelista (Edgemont) is 41. 
Actress Olivia Grant (Indian Summers, Lark Rise to Candleford) is 40.
Dancer/choreographer Christopher Scott (So You Think You Can Dance) is 40.
Actress Holly Weber (The Daily Habit, Valley Peaks) is 39.
Actor Aldis Hodge (Leverage, TURN) is 37.
Drummer Jack Lawless of DNCE and The Jonas Brothers is 36.
Actor Malachi Kirby (Roots 2016, EastEnders) is 34.
Actress Spencer Locke (Cougar Town) is 31.
Actress Sammi Hanratty (Salem, Chosen, The Unit) is 28.
Chart Toppers – Sept. 20
1945 Till the End of Time – Perry Como On the Atchison, Topeka and Santa Fe – Johnny Mercer If I Loved You – Perry Como You Two Timed Me One Time Too Often – Tex Ritter
1954 Sh-Boom – The Crew Cuts Skokiaan – The Four Lads The High and the Mighty – Les Baxter I Don't Hurt Anymore – Hank Snow
1963 My Boyfriend's Back – The Angels Blue Velvet – Bobby Vinton Heat Wave – Martha & The Vandellas Abilene – George Hamilton IV
1972 Black & White – Three Dog Night Baby Don't Get Hooked on Me – Mac Davis Saturday in the Park – Chicago When the Snow is on the Roses – Sonny James
1981 Endless Love – Diana Ross & Lionel Richie Queen of Hearts – Juice Newton Stop Draggin' My Heart Around – Stevie Nicks with Tom Petty & The Heartbreakers You Don't Know Me – Mickey Gilley
1990 Release Me – Wilson Phillips Do Me! – Bel Biv DeVoe Have You Seen Her – M.C. Hammer Jukebox in My Mind – Alabama
1999 Bailamos – Enrique Iglesias Someday – Sugar Ray Unpretty – TLC You Had Me from Hello – Kenny Chesney
2008 Disturbia – Rihanna Forever – Chris Brown Closer – Ne-Yo Waitin' on a Woman – Brad Paisley
Today in Broadcast History is compiled by Ron Robinson