Fatima Zaidi is the Founder and CEO at Quill Inc., an award-winning production agency specializing in corporate audio, and CoHost, a podcast growth and analytics tool.
In this episode you'll hear Fatima talk about what goes into creating successful and listenable podcasts, how she fell into the tech industry, and the opportunity that presented itself in podcasting. We also discussed why her company created Co-Host which is a podcast analytics and audience insights platform built for brands, and why attribution is a good thing. We also spoke about which metrics are important and share some tips about podcast promotion. Also why podcast ratings and reviews help, (it's not the algorithm) and why Zoom is a horrible place to record your podcast.
Finally, who pulled the fire alarm at Podcast Movement?
A Transcription of this episode is available here.
This show is made possible every week by contributors like:
Blurve: A great way to help you prep your Show.
NLogic: TV & radio advertising and audience data solutions
Megatrax – Licensed Music for your radio station or podcast production company.
…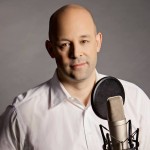 Matt Cundill works with radio groups on digital strategies and talent coaching. He recently started the Sound Off Podcast: The Podcast about Broadcast"
E-mail Matt: [email protected]
Twitter: @mattcundill
" The Sound Off Podcast is committed to helping broadcasters find their way through the digital revolution. "