Stephen Keppler: Some Good News
For natives of Kelowna, B.C., Stephen Keppler requires no introduction. But on the off chance you're not from around there, Stephen is the morning drive host at Move 101.5 in Kelowna, one of the largest radio shows in B.C.
Morning show hosts nowadays have a bit of a reputation for making easy content- lots of audience text and phone lines, asking questions like "What's your worst concert experience? Call in and let us know," so on and so forth. This summer, though, things haven't been quite so easy for Stephen. If you've been watching the news, you'll have heard of the disastrous forest fires wrecking the West Coast for the last few months. It just so happens that keeping people informed about, and safe from, those fires has become a huge part of Stephen's job.
Stephen talks to us about his humble origins as a radio-loving kid in Edmonton, his roles on morning shows at a huge number of large radio stations in Western Canada, and of course, what it was like helping people avoid those raging fires.
For more of Stephen, listen in to Move 101.5 in the morning if you're in the Kelowna area. If not, you can listen online here!
You can also connect with Stephen on LinkedIn, Instagram, Facebook and Twitter. If you do, you should also follow the Instagram page for his segment called Some Good News, which (as the name implies) focuses on bringing you news stories that might actually make your day a little better.
A Transcription of this episode is available here.
This show is made possible every week by contributors like:
Blurve: A great way to help you prep your Show.
NLogic: TV & radio advertising and audience data solutions
Megatrax – Licensed Music for your radio station or podcast production company.
…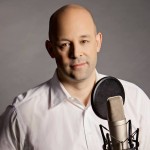 Matt Cundill works with radio groups on digital strategies and talent coaching. He recently started the Sound Off Podcast: The Podcast about Broadcast"
E-mail Matt: [email protected]
Twitter: @mattcundill
" The Sound Off Podcast is committed to helping broadcasters find their way through the digital revolution. "