by Rosalba O'Brien
September 2, 2023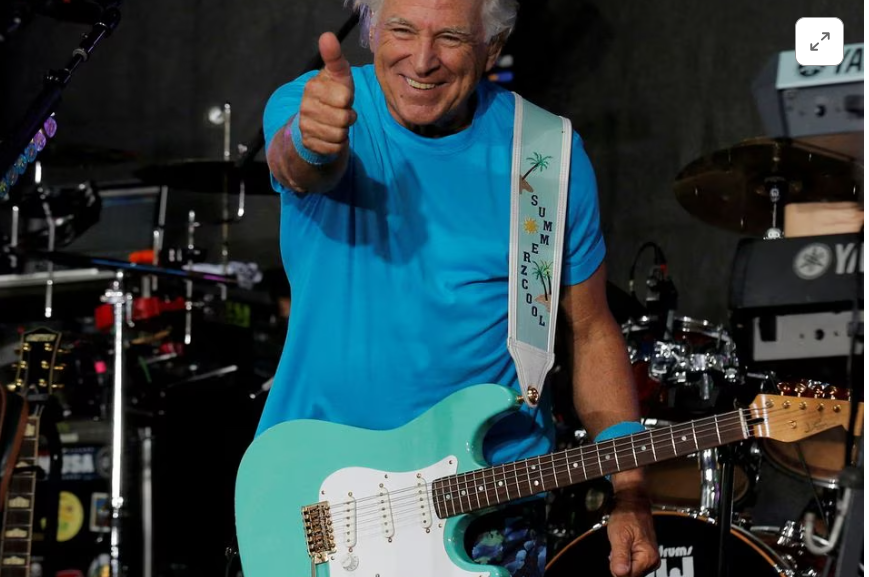 Jimmy Buffett, the American singer-songwriter who went from Key West beach bum to billionaire behind the always-on-vacation "Margaritaville" commercial empire, has died at the age of 76.
"Jimmy passed away peacefully on the night of September 1st surrounded by his family, friends, music and dogs. He lived his life like a song till the very last breath and will be missed beyond measure by so many," a statement on the website said on Saturday.
Buffett, nominated for two Grammy awards and winner of numerous Country Music Awards, built his name touring his folk-country songs around the United States in the 1970s.
His breakthrough hit was "Margaritaville," a melodic track with a tropical lilt that soon became a mainstay of resort musicians and a vacation favorite of still vaguely hedonistic baby boomers, with its lyrics about "wastin' away" and "nothing to show but this brand new tattoo."
Other popular songs – all on a similar sun- and cocktail-drenched theme – included "It's 5 O'Clock Somewhere," "Cheeseburger in Paradise," and "Changes in Latitudes, Changes in Attitudes."
Buffett released over two dozen albums and played countless concerts over six decades, while the "Margaritaville" concept exploded into a lifestyle brand that eventually included everything from hotels and restaurants to pool floats and frozen shrimp dishes.
Read More HERE