Jas Johal will host a regular radio show on 980 CKNW starting Monday, Aug. 23, 2021.
– long time broadcaster and former Liberal MLA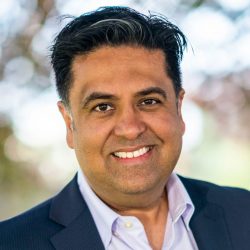 August 3, 2021
A familiar face to Global News viewers is joining Global News Radio 980 CKNW in a new role.
The Jas Johal Show is premiering on Monday, Aug. 23. The new afternoon program airs weekdays from 3 p.m. to 6 p.m.
A veteran journalist with over two decades of experience, Johal started his career with 980 CKNW in 1991 before joining BCTV in 1994. In his role as senior reporter, he covered a wide range of stories from the Gustafsen Lake standoff to the 2003 Okanagan forest fires, the APEC summit, as well as federal and provincial elections.
He became the BC Correspondent for Global National in 2005. Johal was later appointed Global News' Asia Bureau Chief in 2008. Based in Beijing, he travelled extensively in China reporting on the economy, domestic and foreign policy, the environment, social justice, labour and human rights. He was also based in New Delhi, India, where he covered major stories throughout the region.
In 2017, Johal turned to politics and was elected the Liberal MLA for Richmond-Queensborough, but in the snap bc election of 2020, he lost to the NDP candidate..
Read Much More HERE