Josie Fenech has this awesome thing going where she has been apart of a fantastic Ottawa radio story. Hot 89.9 went on the air in 2003 and shortly after Josie joined the station on evenings and later joining the morning show where she was a fixture until 2019. Today she is the National Talent Director for Stingray and their 101 radio stations. We spoke about her career, she caught me up on the new challenges facing CHR radio, how playlists in compiled and what she looks for in a radio demo.
I met Josie for the first time at Radio Days North America which is one of the rare radio get-togethers left on the continent. (The other being Morning Show Boot Camp) One of the overriding themes at the conference was the desire for feedback. She provides a number of tips and tricks to get some where you can get some.
A Transcription of this episode is available here.
This show is made possible every week by contributors like:
Blurve: A great way to help you prep your Show.
NLogic: TV & radio advertising and audience data solutions
Megatrax – Licensed Music for your radio station or podcast production company.
…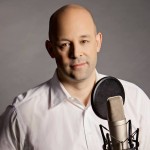 Matt Cundill works with radio groups on digital strategies and talent coaching. He recently started the Sound Off Podcast: The Podcast about Broadcast"
E-mail Matt: [email protected]
Twitter: @mattcundill
" The Sound Off Podcast is committed to helping broadcasters find their way through the digital revolution. "