This October will be 10 years of Canadaland. Jesse Brown joins me to talk about his short time in radio working for the CBC, and why he started his podcast.
In this episode, you will hear why Jesse started Canadaland, his decision to create a network, the incredible story of how the Jian Ghomeshi story broke, and some thoughts about recent laws passed by the Canadian Government that are causing havoc with content creators and news organizations. (Both Canadaland and our parent company, The Sound Off Media Company, qualify as both) We also talked about some throwback internet things like usenet, message boards and Mirc. Jesse also shared his wins and losses when it came to monetizing the show; first via ads, and later with Patreon and other methods of public support.
Want to be apart of Canadaland? Jesse mentioned that Canadaland is currently accepting podcast pitches.
A transcription of the show is available here.
…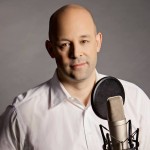 Matt Cundill works with radio groups on digital strategies and talent coaching. He recently started the Sound Off Podcast: The Podcast about Broadcast"
E-mail Matt: [email protected]
Twitter: @mattcundill
" The Sound Off Podcast is committed to helping broadcasters find their way through the digital revolution. "