ON THIS DAY in 1900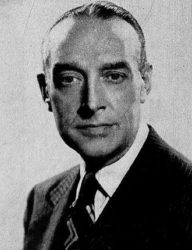 announcer Frank Gallop was born in New York City. After starting his radio career in Boston, the sombre-voiced Gallop moved back to New York with friend and fellow announcer Ed Herlihy and soon established a busy career on CBS and NBC. He was heard on such soap operas as Amanda of Honeymoon Hill, Hilltop House, When A Girl Marries, and Stella Dallas, as well as Gangbusters, the Columbia Workshop and New York Philharmonic broadcasts. He was the announcer and comic foil for the host on Milton Berle's program on radio and The Perry Como Show on TV. He narrated a 1966 hit comedy record, The Ballad of Irving.  Gallop died May 5 1988 at age 87.
On this day in 1910, 
Fanny Brice
, born Fannie Borach, debuted in the New York production of the Ziegfeld Follies.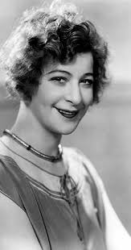 It wasn't long before Brice became known as America's funny girl. A regular on Rudy Vallee's radio show, The Fleischmann Hour, in the 1920s, Fanny Brice joined The Ziegfeld Follies of the Air at age 45. The show on CBS radio was the introduction of her funny-voiced character, Baby Snooks. In 1937 she joined NBC radio and continued as the Snooks kid, a seven-year old spoiled brat. Brice's most famous line was, "Whyyyyyy, daddy?"  From 1936 through 1951, Brice was one of radio's biggest draws, right until her sudden death of a cerebral hemorrhage on May 29, 1951 at age 59.
 .
In 1911, actress/producer Gail Patrick was born in Birmingham Ala.  After a moderatly successful movie career she made her mark in broadcasting as Executive Producer of TV's Perry Mason courtroom drama (1957-66.)  Her attempt to revive Mason ('73) with Monte Markham in the title role was not successful.  She succumbed to leukemia July 6 1980 at age 69.
.
In 1924, guitarist/producer Chet Atkins was born in Luttrell Tennessee. His picking style, inspired by Merle Travis, Django Reinhardt, George Barnes and Les Paul, brought him admirers both within and outside the country scene. Atkins produced records for Eddy Arnold, Don Gibson, Jim Reeves, Jerry Reed, Skeeter Davis, Connie Smith, and Waylon Jennings. He made over 100 albums, & is credited with helping create The Nashville Sound. He died June 30, 2001 at age 77.
 .
In 1924, actor Audie Murphy was born in Kingston Texas.   This hero-turned-movie-star was the most decorated American GI of WWII [27 US decorations plus 5 decorations from France and Belgium.] He starred in one TV series, Whispering Smith (1961) and had just three other TV guest roles.  He was killed in a plane crash May 28, 1971 at age 46.
In 1936, singer/producer Billy Guy was born in Atasca Texas. He is best known as a member of The Coasters, singing lead on such hits as "Searchin'," "Little Egypt," "Run Red Run," & "Wait A Minute." He later produced records for others, including J. R. Bailey. He died Nov 5, 2002 at age 66.
In 1939, W2XBS (later WCBS-TV) in New York City televised the first TV operetta. Pirates of Penzance, composed by Gilbert and Sullivan, was presented to a very small viewing audience. Television was a new, experimental medium at the time.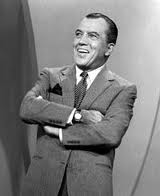 In 1948, newspaper columnist Ed Sullivan's T-V variety show, originally called "Toast of the Town," premiered on C-B-S. The first show had a production budget of $1,375. Only $375 was allocated for talent and $200 of that was shared by the budding stars of the night's program, Dean Martin and Jerry Lewis. Others on the debut show were composers Richard Rogers and Oscar Hammerstein, a singing fireman and a female pop singer,  a concert pianist, a ballerina, another comedy team, and 6 female dancers recruited from the June Taylor Dancers.  Initial reviews for Sullivan and the show were harsh, but it lasted 23 years!
In 1962, CKNL Fort St. John began broadcasting with 1000 watts day and 500 watts night at 970 KHz.
Also in 1962, Ricky Nelson recorded "Teenage Idol," a future Top Five single for the Imperial label.
In 1963, Gordon Jones, the big beefy character actor best remembered as Mike the Cop on TV's Abbott and Costello Show, died after a heart attack at age 52.
In 1965, country singer and mandolin player Ira Louvin of the Louvin Brothers died at age 41, after his car was crushed by a drunken driver on a highway in Missouri. The Louvins had joined the Grand Ole Opry in 1955 on the strength of their first big hit, "When I Stop Dreaming." They broke up in 1962.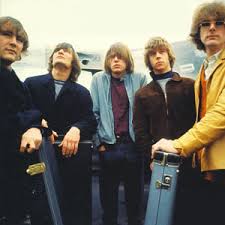 Also in 1965, the No. 1 Billboard Pop Hit was "Mr. Tambourine Man," by The Byrds.
.
In 1966, the U.S. Open golf tournament was telecast from San Francisco, with something extra for the nation's golf fans. It was the first time TV had beamed a golf event in colour.
Also in 1966, The Beatles released the album "Yesterday and Today" with the controversial "butcher" cover, showing the Fab Four dressed in white smocks and covered with decapitated baby dolls and pieces of meat.  Capitol Records decided to glue a replacement cover over the old one, resulting in one of the band's most prized collectibles. An unpeeled original "Butcher" fetches about $800.
Still in 1966, Elvis Presley was in Nashville to finish recording "If Every Day Was Like Christmas."
In 1967, the 'Sunshine Pop' band The Buckinghams recorded "Susan" and "Hey Baby, They're Playing Our Song," both of which made it into the Billboard Top 20.
In 1969, the last of the original CBC-TV-produced Don Messer's Jubilee shows was aired. It had achieved wide popularity as the program that followed Hockey Night in Canada.  The show had begun on PEI radio in 1931, and continued in syndicated TV for several years with some fresh Hamilton-produced episodes included.
Also in 1969, the Newport Festival began in Northridge, California, featuring such performers as Jimi Hendrix, Joe Cocker and Ike and Tina Turner. Hendrix was paid a then-record 135-thousand dollars.  A three-day festival pass cost just $15.
Still in 1969, 22-year-old singer David Bowie signed with Philips Records, then entered a London studio to record his future UK #1 single "Space Oddity," a number he'd written after seeing Stanley Kubrick's movie "2001: A Space Odyssey." It peaked at #15 in the US.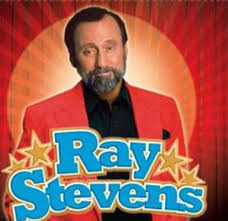 In 1970, "The Ray Stevens Show," debuted on NBC-TV. Produced in Toronto it was a summer replacement for "The Andy Williams Show" and had Steve Martin as a regular member of the cast.
Also in 1970, The Long and Winding Road, by The Beatles, started a second week in the number one spot on the pop music charts. The tune was the last one to be released by The Beatles.
Still in 1970, Neil Young's 'Cinnamon Girl' was certified gold.
In 1973, American Bandstand celebrated its 20th anniversary with a 90-minute prime time TV special. Paul Anka, Neil Diamond, Frankie Avalon, Paul Revere & the Raiders, Little Richard, Three Dog Night, and Cheech & Chong were among the performers appearing.
In 1974, Asylum Records released the live album by Bob Dylan and The Band, "Before The Flood."
In 1975, on NBC TV's late Friday night music showcase "Midnight Special," Herb Alpert hosted Supertramp, Billy Preston, Phoebe Snow, and the Captain & Tennille.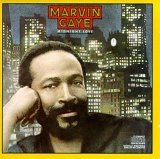 In 1977, the No. 1 Billboard Pop Hit was "Got to Give It Up (Pt. 1)," by Marvin Gaye.
Also in 1977, Steve Winwood, formerly with the Spencer Davis Group and Traffic, released his first solo album, a self-titled effort on the Island label.
In 1979, ABC News correspondent Bill Stewart was shot to death in Managua, Nicaragua, by a member of President Anastasio Somoza's national guard.
In 1980, "It's Still Rock & Roll" became Billy Joel's first #1 hit.
Also in 1980, Bob Dylan released his second religious-themed L-P, "Saved." It won him the rock vocal Grammy Award.
Still in 1980, Fleetwood Mac played the first of six sold-out nights at Wembley Arena in London, during the world tour in support of their album 'Tusk.'
In 1981, "Stars on 45 Medley" by the Stars on 45 topped the charts and stayed there for just the one week.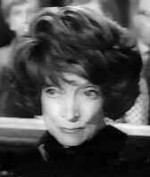 In 1984, British-born actress Estelle Winwood, who played Aunt Hilda on TV's Batman, and dozens of frail old ladies in various guest appearances, died of natural causes at age 101.
In 1986, the tenth annual Prince's Trust Rock Gala for charity was staged at Wembley Stadium in London. Performers included Paul McCartney, George Harrison, Elton John, Bryan Adams, Eric Clapton, Phil Collins and Tina Turner.
Also in 1986, Grand Ole Opry humourist Whitey Ford, known as the "Duke of Paducah," died in Nashville at age 85.
Still in 1986, "The Lady in Red" by Chris de Burgh, from his "Into the Light" album, was released as a single.  It would soon become #3 in Billboard, and #1 in the UK and Canada.
In 1987, "Head to Toe" by Lisa Lisa & Cult Jam topped the charts and stayed there for just a week.
Also in 1987, Whitney Houston's album, Whitney, debuted on Billboard magazine's album chart at number one. Houston became the first female to have an LP debut at the top.
Still in 1987, The Tonight Show's Johnny Carson married his 4th wife Alexis Mass. This one seemed to work, as they remained together until his death 18 years later.
Again in 1987, Aerosmith played the Cotton Bowl in Dallas, Texas on the first night of their 147-date Permanent Vacation world tour.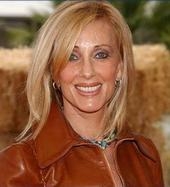 In 1988, "Price is Right" model Janice Pennington was knocked out when she was struck by a TV camera during a taping of the show at CBS Television City in Los Angeles.
In 1989, Ringo Starr was a guest on NBC-TV's "Late Night With David Letterman."
In 1990, British synthesizer band Depeche Mode cancelled an Ottawa Civic Centre concert after asbestos fell from the ceiling while the group's crew was setting up equipment.
Also in 1990, actress Ina Balin, who had recurring roles on TV's Quincy ME & As The World Turns, died at age 52, of pulmonary hypertension.
In 1992, members of the Irish rock band U-2 were among anti-nuclear protesters who used inflatable dinghies to land on a beach in northern England. Their protest against a nuclear reprocessing plant defied a court order.
Also in 1992, "I'll Be There" by Mariah Carey topped the charts and stayed there for 2 weeks.
In 1994, Mick Jagger and the Rolling Stones started rehearsing for their Voodoo Lounge tour outside Toronto.
Still in 1994, Geffen Records offered the estimated two-million subscribers to the CompuServe computer bulletin board an opportunity to download a previously unreleased Aerosmith song. "Head First" was recorded for the 1993 album "Get a Grip."
In 1995, legendary country duo George Jones and Tammy Wynette released their reunion album "One."
Also in 1995, Michael Jackson's "HIStory — Past, Present and Future — Book One" was released. The double C-D, Jackson's first album since child molestation allegations two years earlier, debuted at number-one on the Billboard chart.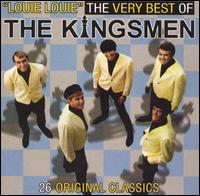 Still in 1995, a Los Angeles judge took ownership of the Kingsmen's recordings from Scepter-Wand Records and awarded it to the group. The judge ruled the company breached its contract by not paying the Kingsmen royalties they were due. The Seattle-area band's big hit was the 1963 party classic "Louie, Louie."
In 1996, 10,000 watt CFGP-1050 Grande Prairie switched to FM as SUN-FM, at 97.7 MHz with 70,000 watts.
Again in 1996, Westinghouse Electric announced a deal to buy Infinity Broadcasting for $3.9 billion, a move that would combine the two biggest players in radio. That was just the beginning, as they say, of the gobbling up of American radio by corporate America. Congress had passed the Telecommunications Act in February 1996, removing restrictions on how many stations could be owned by one entity in one market.
Still in 1996, the first Furthur Festival kicked off in Atlanta. It was the first time the members of the Grateful Dead toured together since the death of singer Jerry Garcia.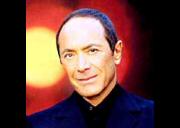 Also in 1996, Paul Anka ended a Las Vegas concert early after he spit the crown of his tooth into the audience. He later sued his dentist for malpractice.
Again in 1996, Lynyrd Skynyrd guitarist Ed King filed suit in Nashville against his bandmates and managers. King claimed they forced him off a 1995 tour after doctors told him he needed a heart transplant.
In 1997, Lawrence Payton, a member of the Four Tops who gave the Motown group its distinctive harmonies on hits such as "Baby I Need Your Loving" and "Reach Out (I'll Be There)," succumbed to liver cancer at age 59.
In 1998, trumpeter Bobby Gimby, a one-time member of CBC's Toronto-based Happy Gang, whose song "Ca-na-da" became the anthem of the country's centennial year in 1967, died in North Bay, Ontario at age 79.
Also in 1998, Green Day bassist Mike Dirnt suffered a fractured skull in a backstage altercation involving Arion Salazar of Third Eye Blind. The incident, at a concert near Los Angeles, occurred after Salazar rushed on stage and bear-hugged Dirnt at the end of Green Day's set. Salazar apologized for the incident, although he did not admit to injuring Dirnt.
In 1999, writer/host Clifton Fadiman, who presided over the erudite panel/quiz Information Please for a decade on radio & its much shorter TV run, died at age 95.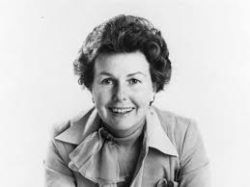 In 2000, long-time Front Page Challenge panellist & CFRB talk show hostess Betty Kennedy was appointed to the Canadian Senate.
.
Also in 2000, The Ronettes were awarded $2.6 million in "back earnings" from Phil Spector. New York judge Paula Omansky ruled that the legendary producer had cheated the singers out of royalties.
In 2003, singer/songwriter Lionel Ritchie got a great 54th birthday present – his own star on the Hollywood Walk of Fame.
In 2004, organizers of a Paul McCartney performance in Russia hired three jets to spray dry ice into the clouds so it wouldn't rain during the concert. The gig in the city of Petersburg was McCartney's 3,000th concert appearance. He had performed 2,535 times with the Quarrymen and the Beatles, 140 gigs with Wings and 325 solo shows.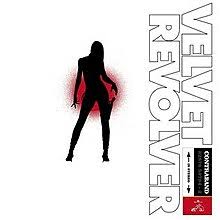 Also in 2004, Velvet Revolver were at No.1 on the Billboard album chart with 'Contraband.'
in 2006, Dan Rather reached agreement with CBS News to leave the network after 44 years. He later accepted an offer from Dallas Mavericks owner Mark Cuban to do a weekly news program for Cuban's HDNet cable channel.
Also in 2006, Claydes Charles Smith, co-founder and lead guitarist of Kool & the Gang, died at age 57 after a long illness. They had the 1981 No.1 single 'Celebration' and 15 other Top 40 hits.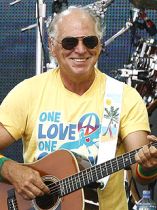 In 2008, singer songwriter Jimmy Buffett announced that his Margaritaville Holdings has partnered with a gambling company to buy Atlantic City's Trump Marina Hotel Casino for $316 million. But the deal blew up within a year.
Also in 2008, the UK's Surrey University awarded Led Zeppelin's Jimmy Page an honorary Doctorate in Music.
In 2009, the Dave Matthews Band went to No.1 on the Billboard album chart with 'Big Whiskey and the GrooGrux King', the band's seventh studio album.
In 2011, reality television host/actor Ryan Dunn of MTV's Jackass franchise died in an alcohol-fuelled car crash in Pennsylvania at age 34.  He was very drunk when he crashed his Ferrari while driving at more than 130 mph.
In 2012, Nickelback performed at the National Hockey League Awards show.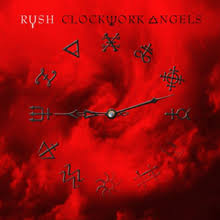 Also in 2012, Rush's "Clockwork Angels" debuted at the top of the Canadian album charts. In the U.S., "Clockwork Angels" was #2 (behind Adele) on the Billboard 200 albums chart, with sales of 103,000 copies.
In 2013, New York Governor Andrew Cuomo signed the bill designating the entire 3-mile length of Route 375 in Woodstock as Levon Helm Memorial Boulevard, to honor the late Band drummer/singer, who lived in Woodstock for decades and had a recording studio there.  Helm succumbed to throat cancer in April 2012.
In 2017, rapper Prodigy of the influential hip-hop duo Mobb Deep, best known for the classic gangsta anthem "Shook Ones Part II," died at age 42, after decades battling sickle cell anemia.
In 2019, advertisers who gripe about the power Google and Facebook wield over the digital ad market, are generally wary of breaking up the tech giants, judging by the views of the attendees at the annual advertising festival on the French Riviera.
Today's Birthdays
Actress Bonnie Bartlett (Better Call Saul, Little House On The Prairie, St. Elsewhere) is 94.
Actress Olympia Dukakis (Tales of the City, Center of the Universe) is 92.
Actor James Tolkan (Nero Wolfe Mystery, Remington Steele) is 92.
Singer Jerry Keller (Here Comes Summer) is 86.
Musician Brian Wilson of the Beach Boys is 81.
Actor John McCook (The Bold and the Beautiful) is 79.
Nova Scotia-born singer Anne Murray is 78.
Home repair show host Bob Vila (This Old House, Home Again) is 77.
Classical pianist Andre Watts is 77.
Actress Candy Clark (Mystery Woman: Redemption, The Price She Paid, Popeye Doyle) is 75.
Producer Tina Sinatra is 75.
Singer Lionel Richie is 74.
Actor John Goodman (The Conners, Roseanne, Alpha House, Damages, Treme, West Wing) is 71.
Rock singer Cyndi Lauper is 70.
Bassist Michael Anthony of Van Halen, Chickenfoot is 69.
Bassist John Taylor of Duran Duran is 63.
Keyboardist Mark Degli Antoni (Soul Coughing) is 61.
Musician Murphy Karges (Sugar Ray) is 56.
Actress Nicole Kidman (Big Little Lies, Five Mile Creek, Bangkok Hilton) is 56.
Singer Dan Tyminski of Alison Krauss and Union Station is 56.
Guitarist Jerome Fontamillas of Switchfoot is 56.
Writer/actor Jon Glaser (Inside Amy Schumer, Delocated, Late Night with Conan O'Brien) is 55.
Actor Josh Lucas (The Mysteries of Laura, The Firm) is 52.
Bassist Twiggy Ramirez of Marilyn Manson is 52.
Actor Tom Wlaschiha (Game of Thrones, Crossing Lines) is 50.
Singer Chino Moreno is 50.
Actor Jarrad Paul (UC: Undercover, Action, Legend, Monk) is 47.
Actor Ronnie Gene Blevins (Twin Peaks, Kingdom, Southland) is 46.
Country-folk singer-songwriter Amos Lee is 46.
Comedian/actor/writer Mike Birbiglia (Orange is the New Black) is 45.
Actress Kate Kelton (Haven) is 45.
Country singer Dianna Corcoran is 44.
Actress Tika Sumpter (The Haves and the Have Nots, Gossip Girl, The Game, One Life to Live) is 43.
Actress Kim Engelbrecht (Dominion) is 43.
Drummer Chris Thompson of The Eli Young Band is 43.
Singer/actress Alisan Porter (The Voice, Chicken Soup) is 42.
Singer Grace Potter of Grace Potter and The Nocturnals is 40.
Keyboardist Chris Dudley of Underoath is 40.
Actor Kevin Ryan (Copper) is 39.
Actor Mark Saul (Grey's Anatomy, All That) is 38.
Actress Dreama Walker (Gossip Girl) is 37.
Actor Collins Pennie (HawthoRNe) is 37.
Actor/voicist Christopher Mintz-Plasse (DreamWorks Dragons) is 34.
Actress Eve Harlow (Heroes Reborn, The 100,  The Guard) is 34.
Actress Claudia Lee (Hart of Dixie) is 27.
Actress Maria Lark (Medium) is 26.
Actress Jadin Gould (Grey's Anatomy) is 25.
Actress Kayla Maisonet (Stuck in the Middle, Dog With a Blog) is 24.
Chart Toppers – June 20
1952
Kiss of Fire – Georgia Gibbs
Be Anything – Eddy Howard
I'm Yours – Eddie Fisher
The Wild Side of Life – Hank Thompson
1961
Moody River – Pat Boone
Quarter to Three – Gary U.S. Bonds
Tossin' and Turnin' – Bobby Lewis
Hello Walls – Faron Young
1970
The Long and Winding Road/For You Blue – The Beatles
The Love You Save – The Jackson 5
Mama Told Me (Not to Come) – Three Dog Night
Hello Darlin' – Conway Twitty
1979
Hot Stuff – Donna Summer
We are Family – Sister Sledge
Ring My Bell – Anita Ward
She Believes in Me – Kenny Rogers
1988
Together Forever – Rick Astley
Foolish Beat – Debbie Gibson
Dirty Diana – Michael Jackson
I Told You So – Randy Travis
1997
I'll Be Missing You – Puff Daddy & Faith Evans
MMMBop – Hanson
Return of the Mack – Mark Morrison
It's Your Love – Tim McGraw & Faith Hill
2006
Hips Don't Lie – Shakira featuring Wyclef Jean
Where'd You Go – Fort Minor
What's Left of Me – Nick Lachey
Summertime – Kenny Chesney
Today in Broadcast History compiled by Ron Robinson