On this week's edition of "Producers Interviewing Producers," we've got Kattie Laur, a podcast producer from the Toronto area. But she's more than just that. In fact, the main subject of this episode is her newsletter, Pod The North.
Pod The North is designed around the idea of creating a community for Canadian podcasters, since in all her years of working with audio, she noticed there wasn't really a space or a resource for us Canucks to come together and talk about podcast stuff. So what could she do, but create one herself? She also works freelance for Canadaland, as well as AM640 radio in Toronto.
We speak with Kattie about all these things, before getting into a hefty discussion about Bill C-11 and whether or not we think it'll actually lead to a positive change in the Canadian media space (Spoiler alert: we're doubtful).
For more of Kattie, check out her website or follow her on Twitter or LinkedIn. And if you haven't already, definitely join the Pod The North newsletter on Substack. You won't regret it.
A Transcription of this episode is available here.
This show is made possible every week by contributors like:
Blurve: A great way to help you prep your Show.
NLogic: TV & radio advertising and audience data solutions
Megatrax – Licensed Music for your radio station or podcast production company.
…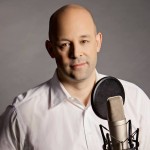 Matt Cundill works with radio groups on digital strategies and talent coaching. He recently started the Sound Off Podcast: The Podcast about Broadcast"
E-mail Matt: [email protected]
Twitter: @mattcundill
" The Sound Off Podcast is committed to helping broadcasters find their way through the digital revolution. "