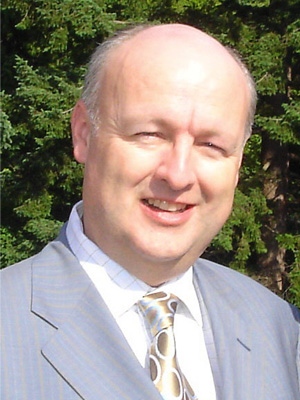 Tom Walters has covered everything in the US from California's worst wildfires to presidential elections to the Oscars. Before his stint as CTV's LA Bureau chief, he was a producer at W5 and the news director at CTV Vancouver.
As CTV's Los Angeles Bureau Chief, Tom Walters has reported from the frontlines of California's worst wild fires and from the Oscar red carpet. He has covered three Presidential elections, the migrant crisis on the U.S. border, the mass shootings in Las Vegas and New Zealand, protests over police conduct in Ferguson, Mo., and an ISIS attack in Istanbul. He has also been at the scene of more than a dozen hurricanes in the U.S. and Mexico, Typhoon Haiyan in the Philippines, and devastating earthquakes in Haiti and Japan.
His career at CTV has been just as varied. Since the mid-1990s, he has served in a number of senior positions, on and off-camera. In his five years as News Director at CTV Vancouver, the station saw a dramatic growth in news audience and won more than 30 major awards for journalism.
Prior to that, Walters was a national correspondent in Toronto and then Atlantic Bureau Chief in Halifax.
He spent two years as a producer for CTV's flagship documentary program W5. And as a correspondent, he has reported for W5 on issues including the blood supply, aircraft wiring, toxic mold, and police accountability.
Before joining CTV, Walters spent more than a decade in television news on the west coast, including two years in the B.C. Legislature Press Gallery and three years as an anchor in Vancouver.
He is a past member of the Advisory Board of the UBC Graduate School of Journalism, the B.C. Region Executive of RTNDA, and the National Editorial Committee of Broadcast News. Walters speaks English.
Read More HERE